Pink Posted A Picture Of Her "Thunder Thighs" And It's Badass
~F**king perfect~
You obviously know trapeze-loving, performance-slaying, bop-producing queen Pink.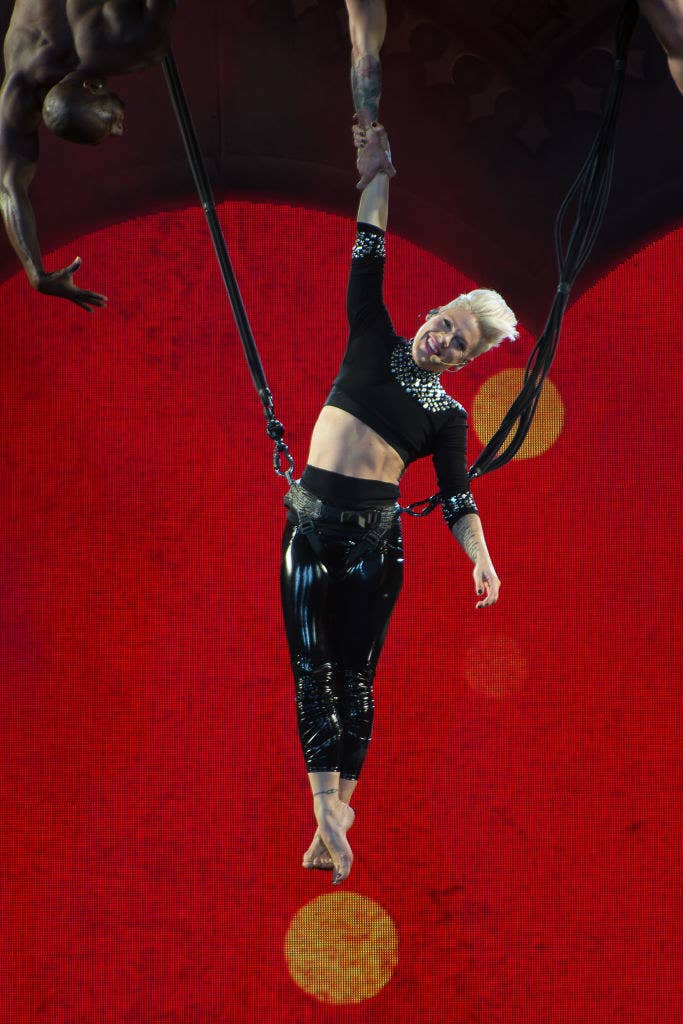 She's someone who has always promoted self-love, body positivity, and openness when it comes to her fitness journey:
Well, on Tuesday, Pink posted this badass picture and captioned it, "I always wondered why God gave me thunder thighs. It's cause he knew I'd use them."
She added the hashtags "#throwingbuckets #strongismygoal #joyful #wakesurfgirl #somebodysponsormealready."
Hashtagging "Strong is the goal" is so important, and so is the way she took the historically negative term "thunder thighs" and flipped it into something positive. Too often, we comment on people's appearance using triggering words and phrases. "Strong" is such an all-encompassing and empowering word and trait to strive for.
And come on, it doesn't get much stronger and more badass than this pic!!!
Thank you, Pink, for celebrating your body and encouraging everyone to celebrate theirs!