"Can y'all teach me how to use this?" she said. "I wanna show y'all how a bad bitch posts her first snap but..."
First, she was overwhelmed.

Then, she had questions.

And some more questions:

Like, can't you just picture your mom reacting the same way after downloading Snapchat?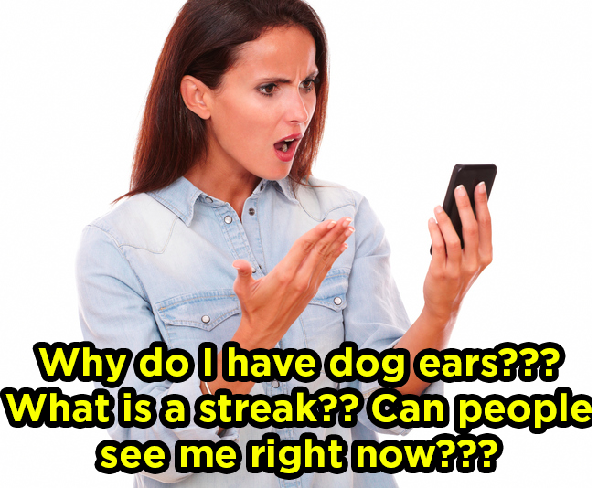 Nicki, if you're reading this...anyone can add you based on your username, and you can see your followers by clicking on "My Friends." And you delete stuff by hitting "X" in the top left corner.
Good luck and enjoy!