It was also Ellen's 60th birthday episode, and Michelle came prepared. She got Ellen boxed wine, since Ellen was the one who introduced her to it: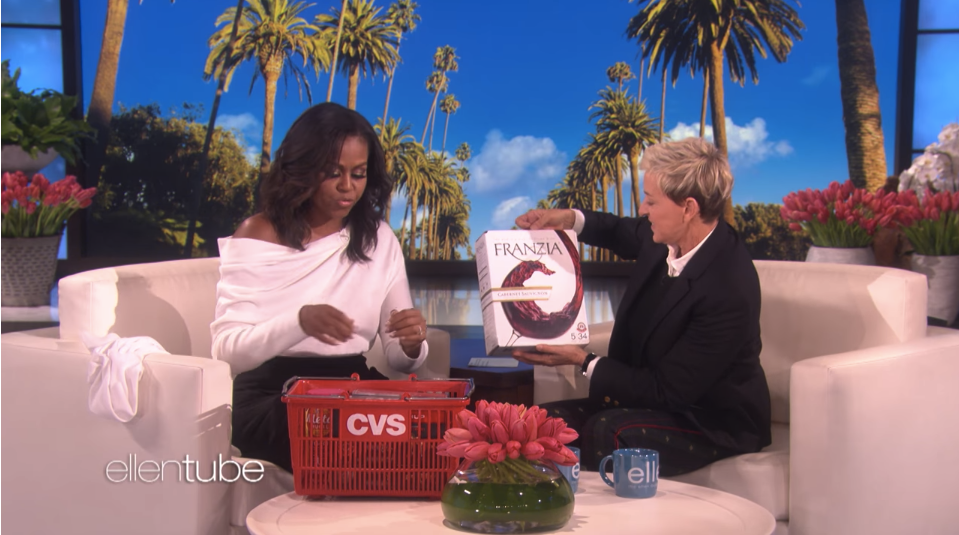 She also got Ellen some shady gifts, including Metamucil to "keep [her] flowing."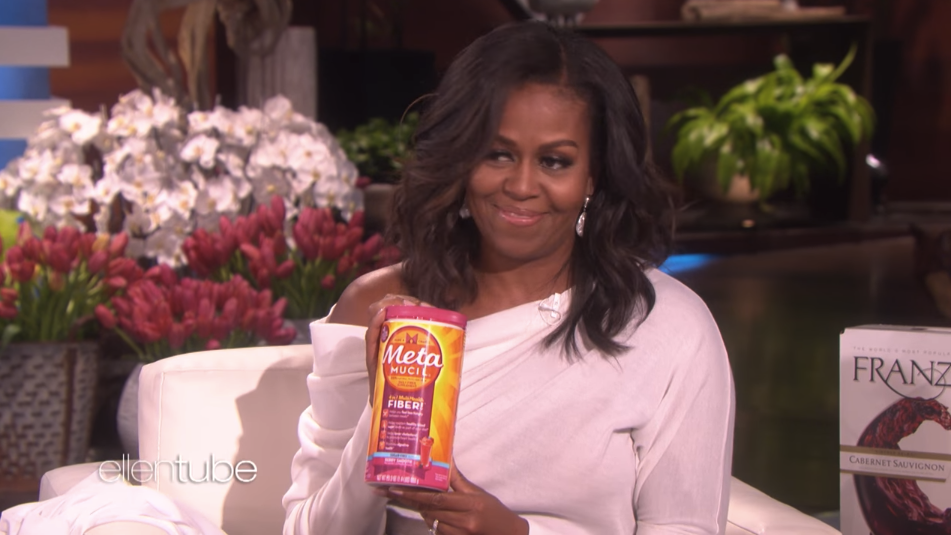 Please look at Ellen's reaction. I'm dead.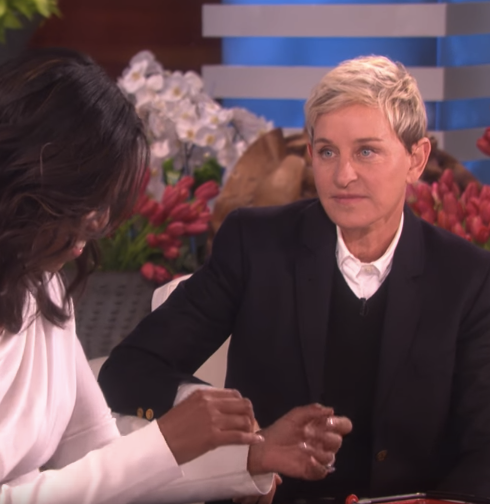 But that's not at all, remember when Michelle beat Ellen in that iconic push-up competition in 2012?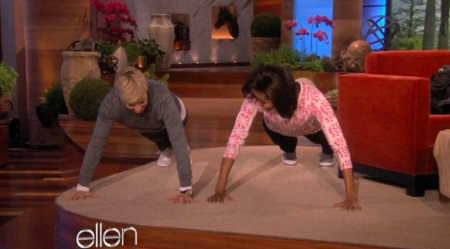 Well, Michelle got an Ellen the "Perfect Push-Up." Yup, it's an exercise tool that helps you do the perfect push-up.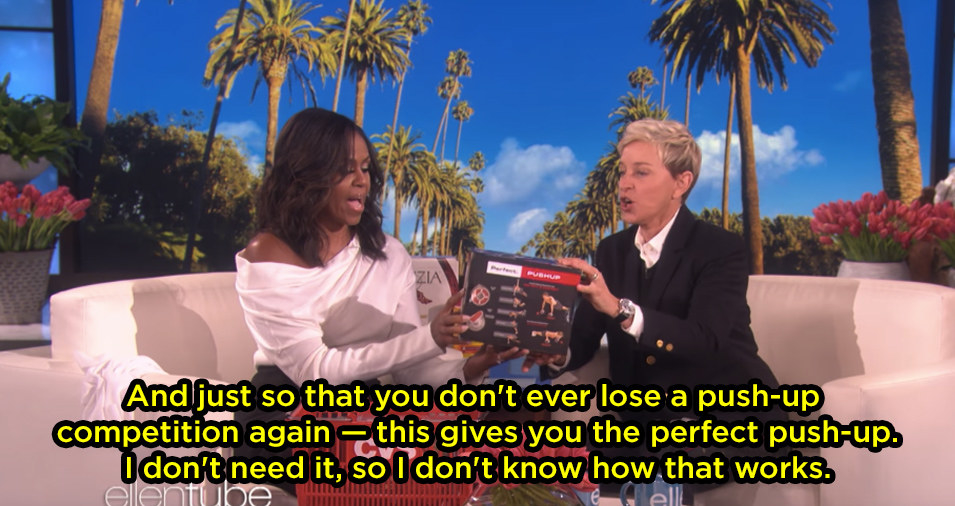 But don't worry — she did get an Ellen at least one semi-sentimental gift.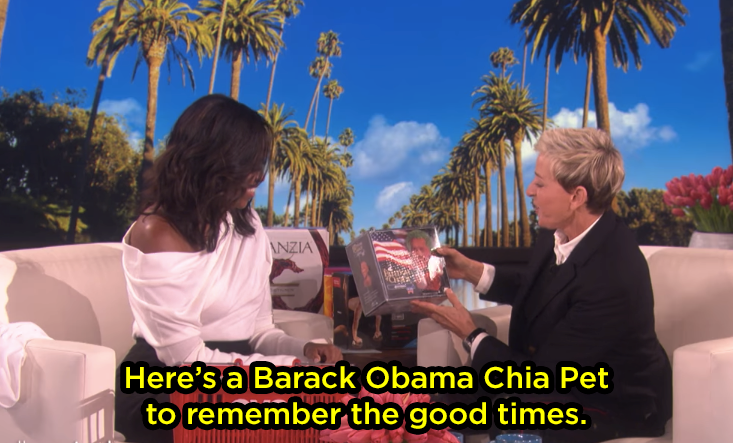 Ugh, funny, shady, useful, sentimental gifts. Thanks, Michelle!