But it wasn't all serious talk. During the carpool, James Corden jokingly brought up his former weight gain:
James said, "There's a chunky Buble" and held up an older picture of Michael, where he had a put on a little weight.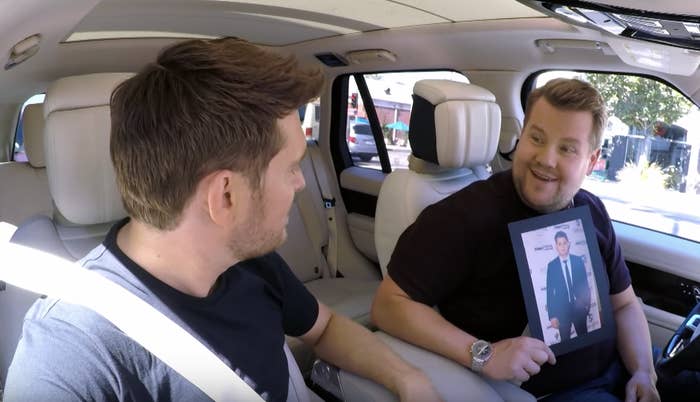 If that had been me and someone had printed out a picture of me from, like, my college years.............I would flip.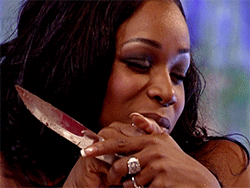 Instead, Michael handled it perfectly. First, he kinda struggle with his words...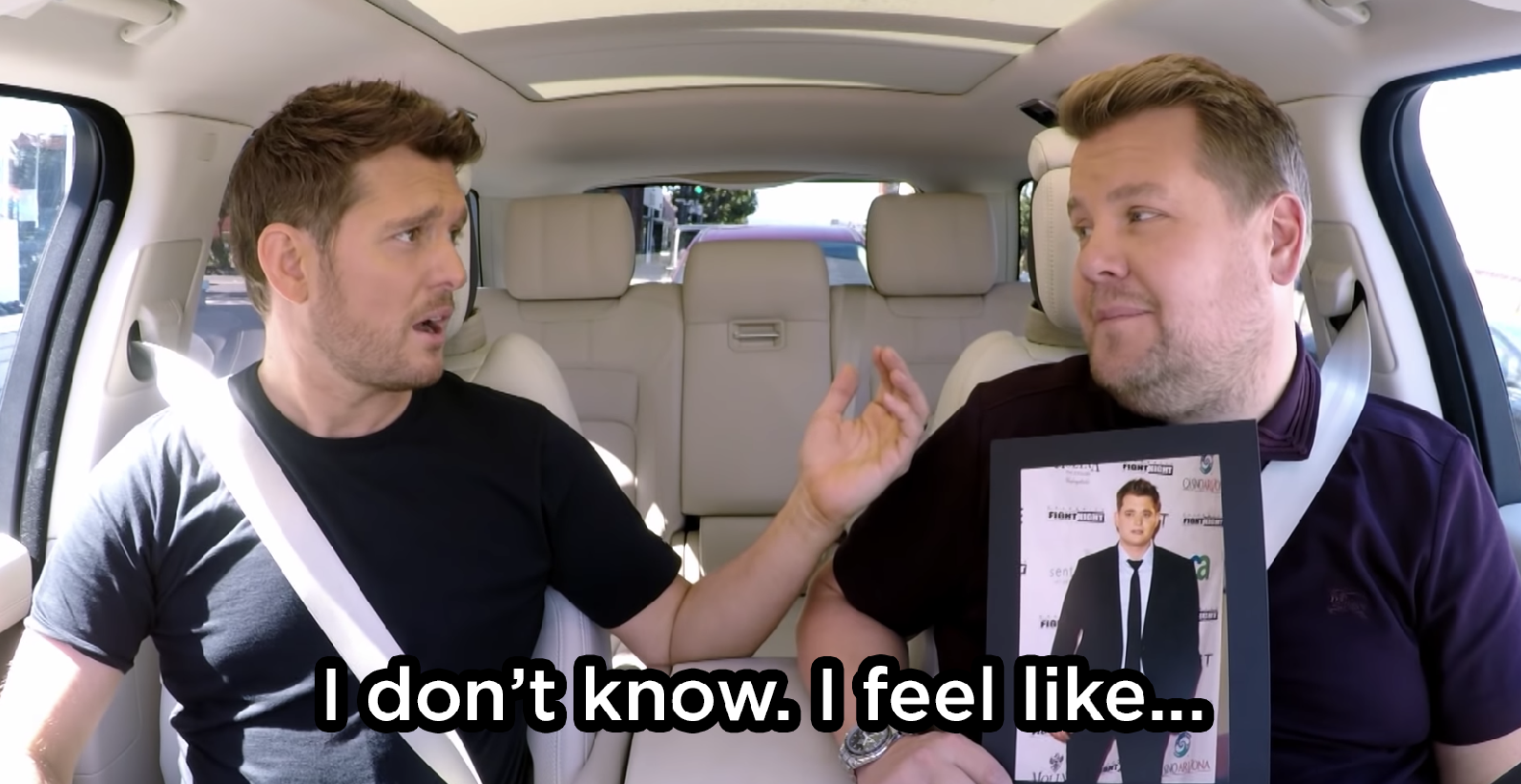 Then he paused...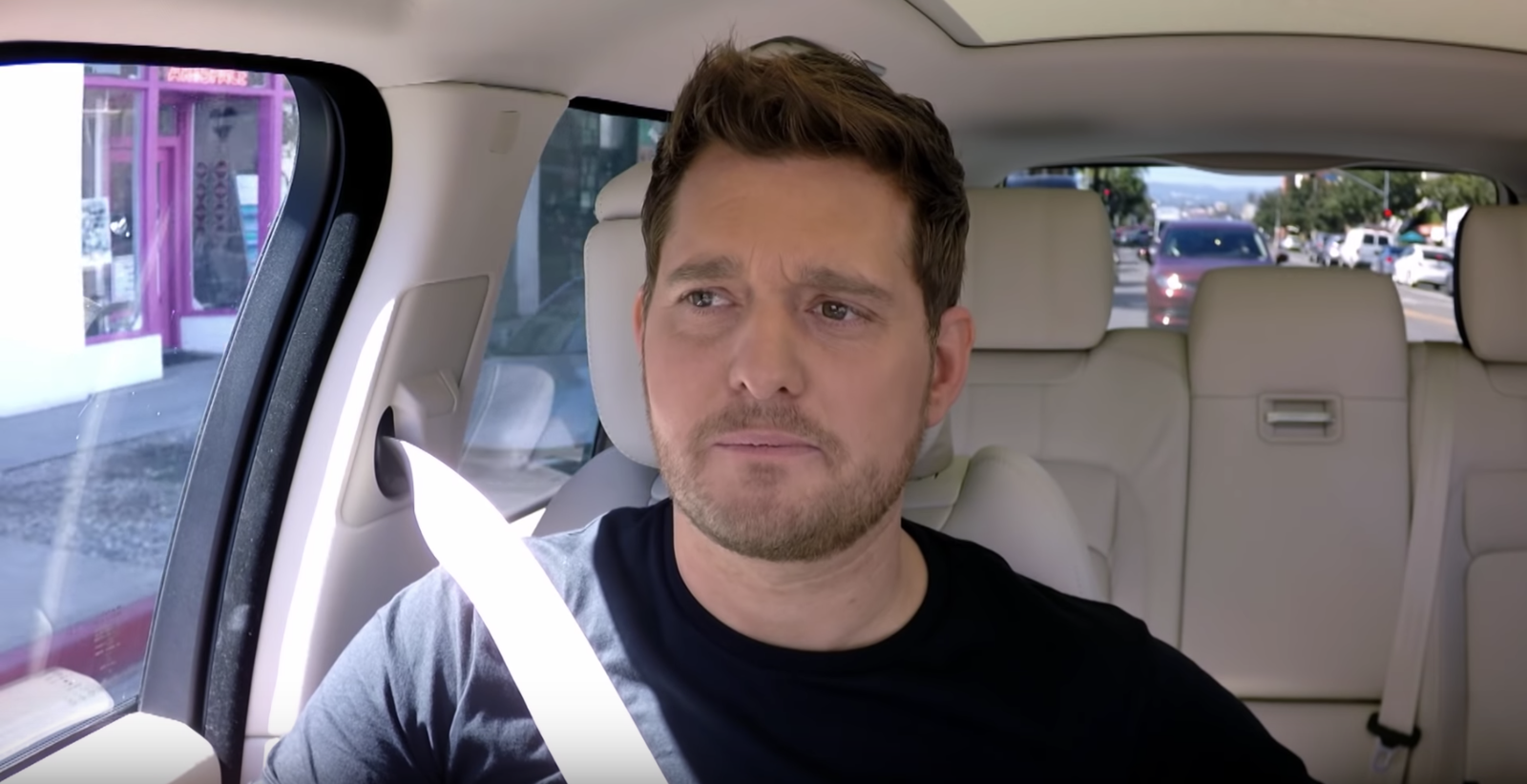 Then he delivered this now-iconic line: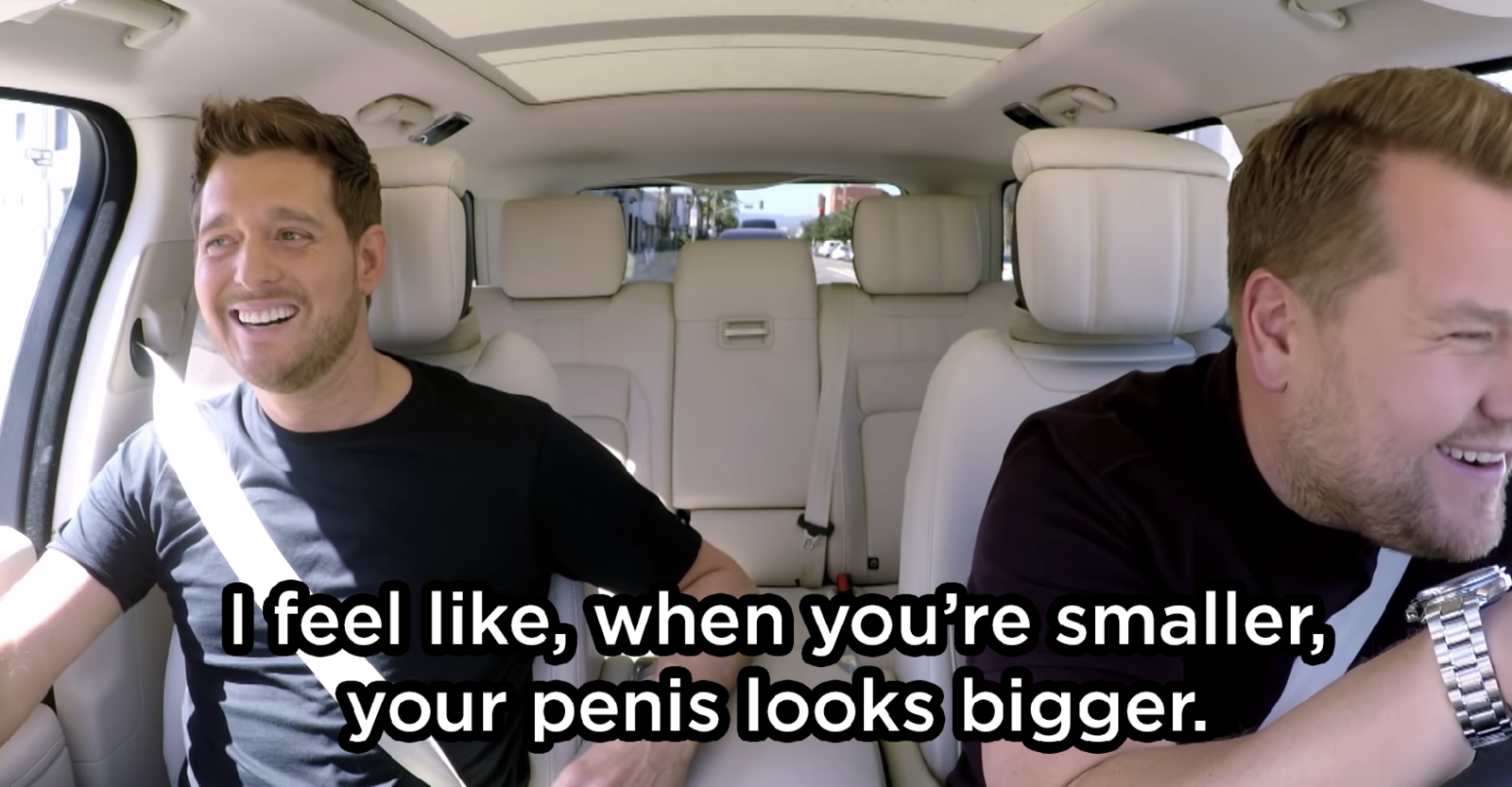 I am done.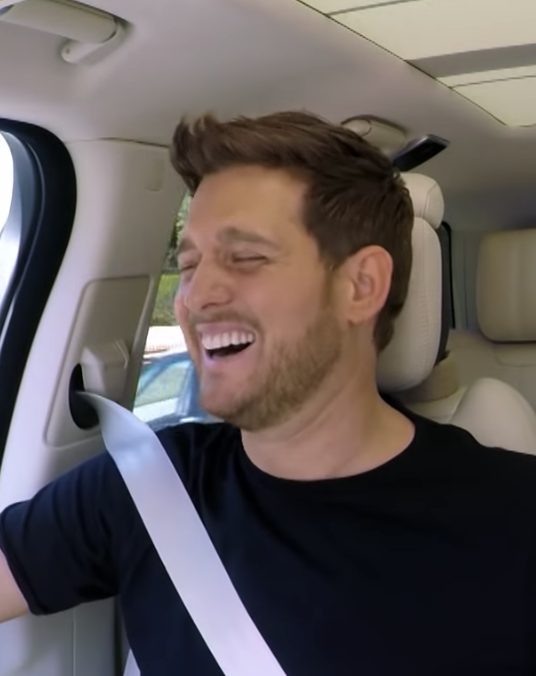 And James loved it, too, saying, "That is not what i expected you to say."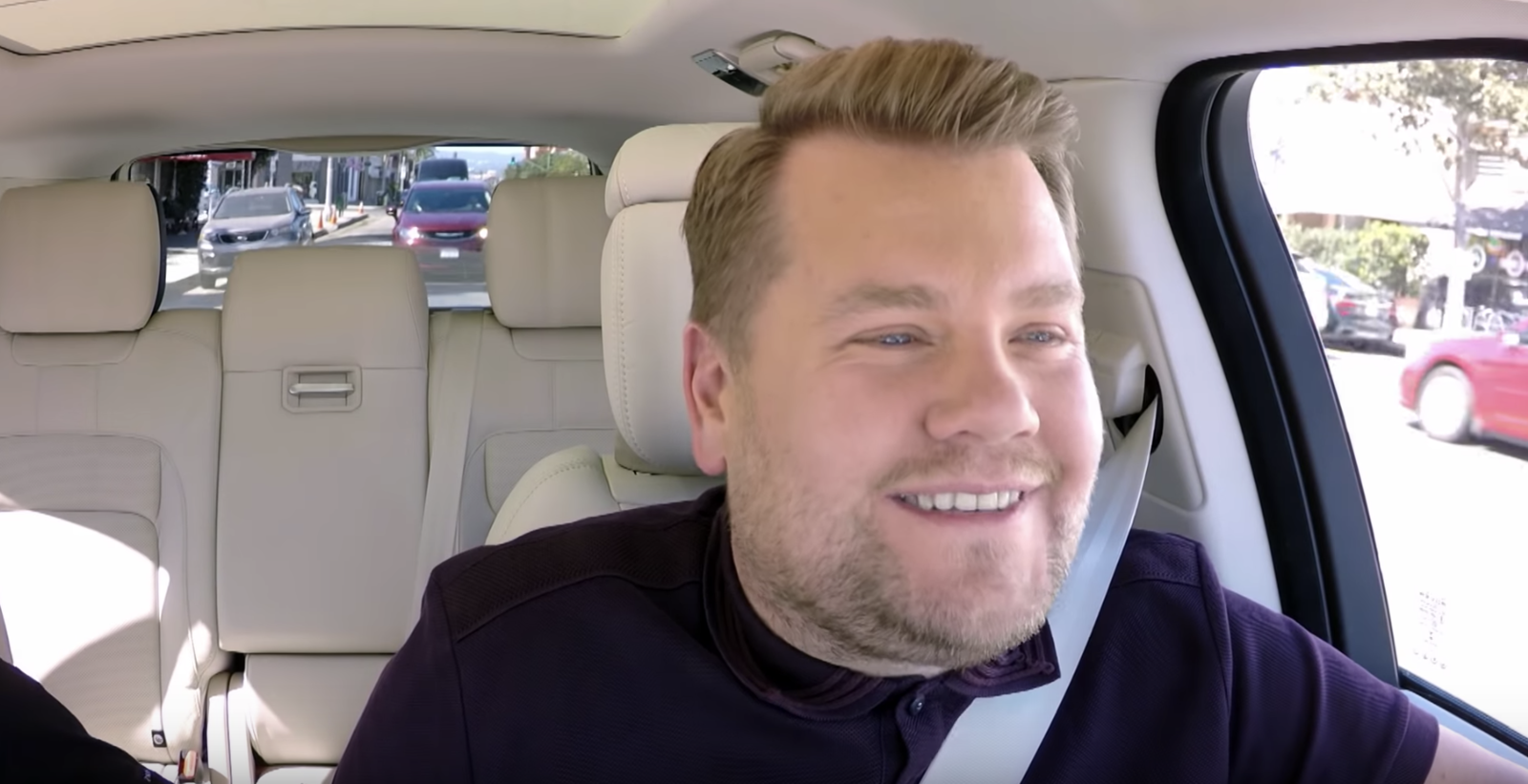 Michael, just know you are fine at any weight and I am now a fan of yours after that response.