You may or may not know Victoria Vanna. Victoria is a model with almost 100,000 Instagram followers.
"So one time I was doing a music video for [Tyga] called 'Ice Cream Man.' Kylie was on set with Jordyn and Stassie and her assistant, I believe."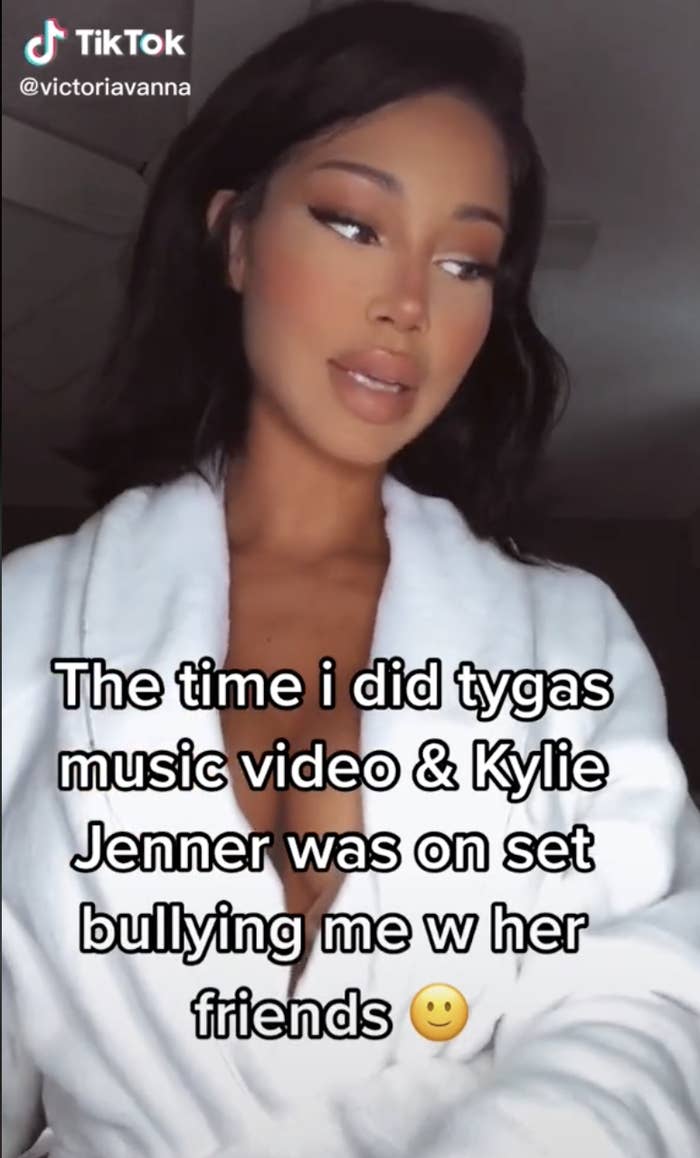 "As soon as I walked out, she was looking at me up and down, whispering and pointing, and making fun of how I was dancing," Victoria said.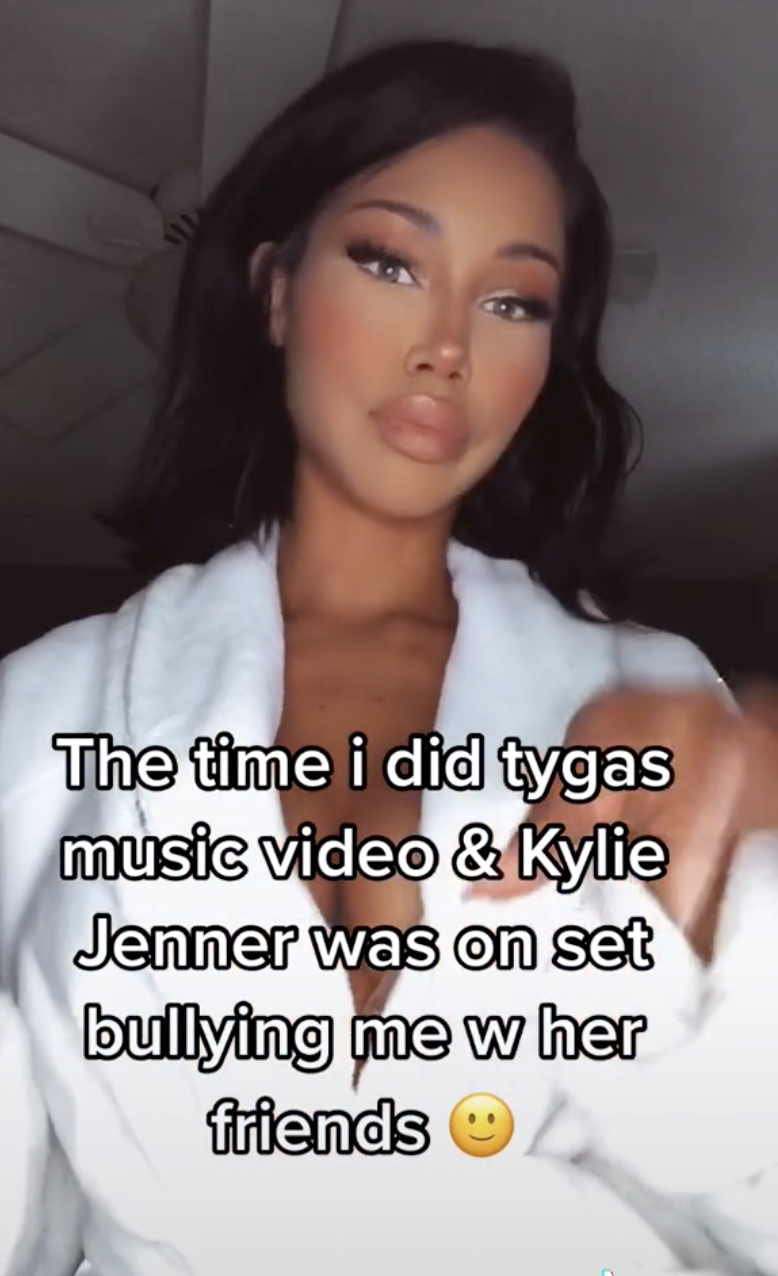 She added that they were mocking and physically imitating the way she was dancing, which upset her. "I was literally full-on crying."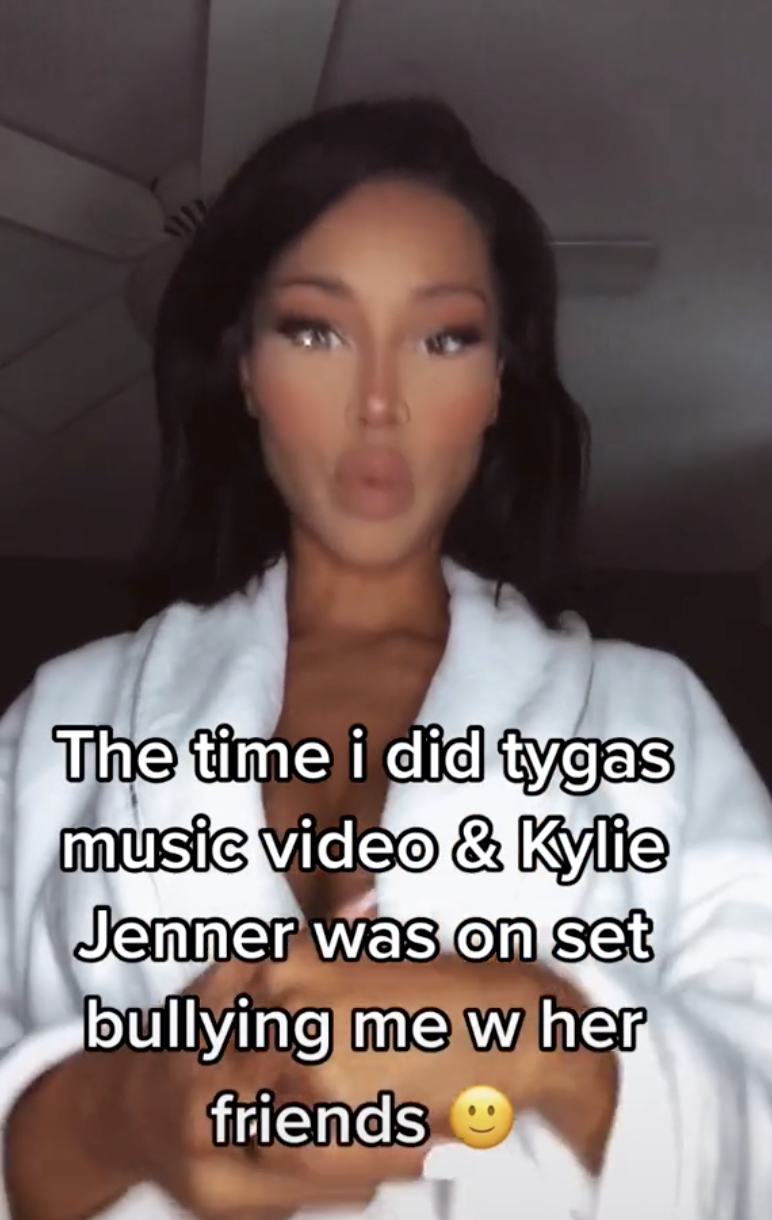 "So I go outside, and Kylie and all of her friends came outside, too. And they went to her Rolls-Royce. I remember it was a white Rolls-Royce in the parking lot. It was almost like they were following me. And they were all in there eating McDonald's."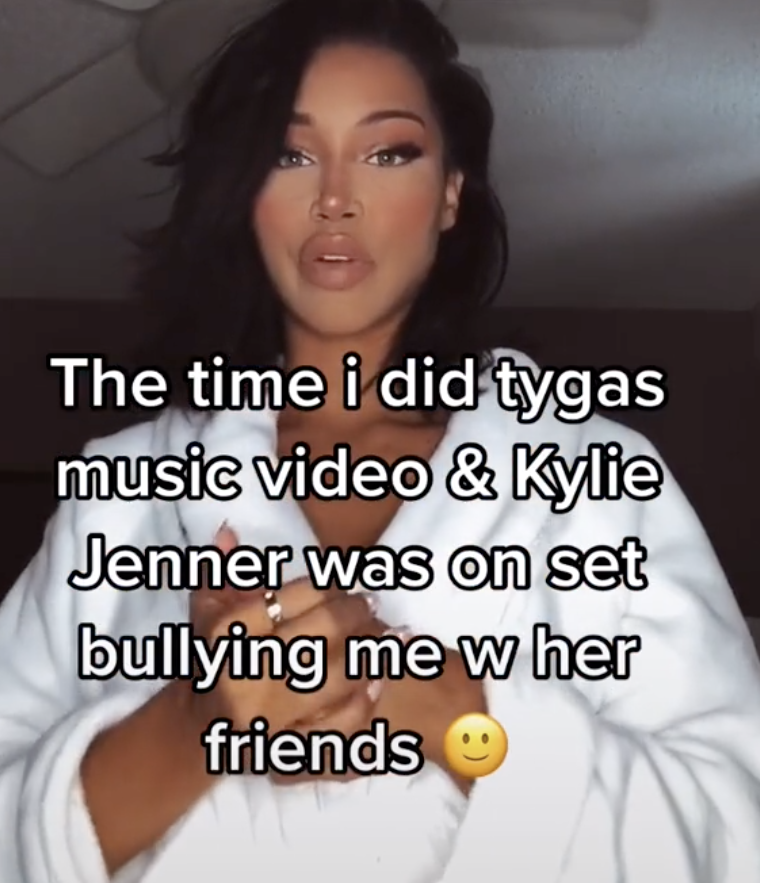 "And then I was walking by, and I could just hear them, like, inside: They were literally pointing and laughing at me. And then I walk outside, and they're literally still talking about me."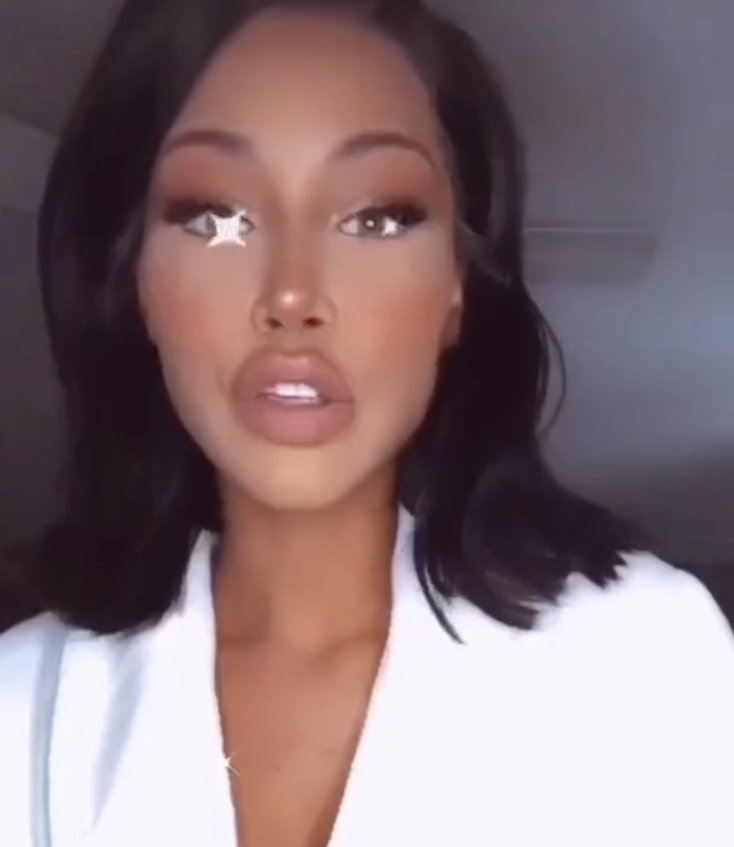 "I felt my face get hot," Victoria added. "I was excited to meet her. I felt bullied for no reason. Everyone told me not to worry because she was a bitch to everyone on set. Even Tyga's friends told me she was intimidating."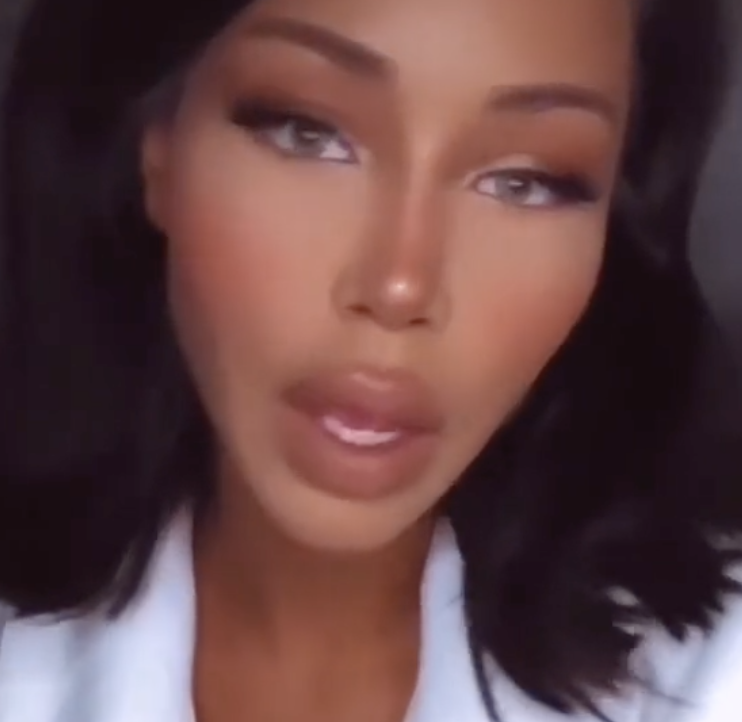 "That was my experience, and I'm deciding to share it now because I really don't give a shit," Victoria added. "It's just a funny experience, and TikTok is just a place where regular people can share their experiences."
After Victoria's TikTok was posted on The Shade Room, Kylie commented on it, responding to her claims.
As for Victoria's thoughts on Kylie now, she said, "In no way am I mad or saying this is who she still is, but this is just what happened to me. Just don't bully people."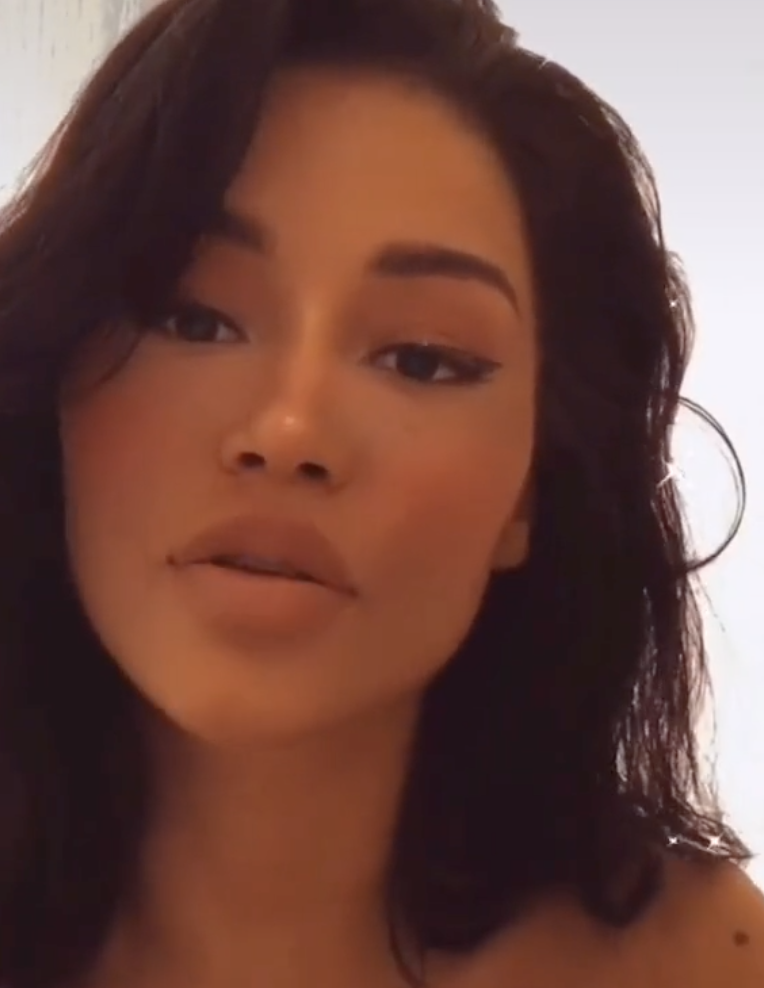 Victoria hasn't responded to Kylie's comment, but we will update you if she does.