Katy Perry Discussed The Song That Was About Her Having Suicidal Thoughts
"I know that God has his hand on me."
...as well as her 2013 song, "By The Grace of God," which was about her having suicidal thoughts.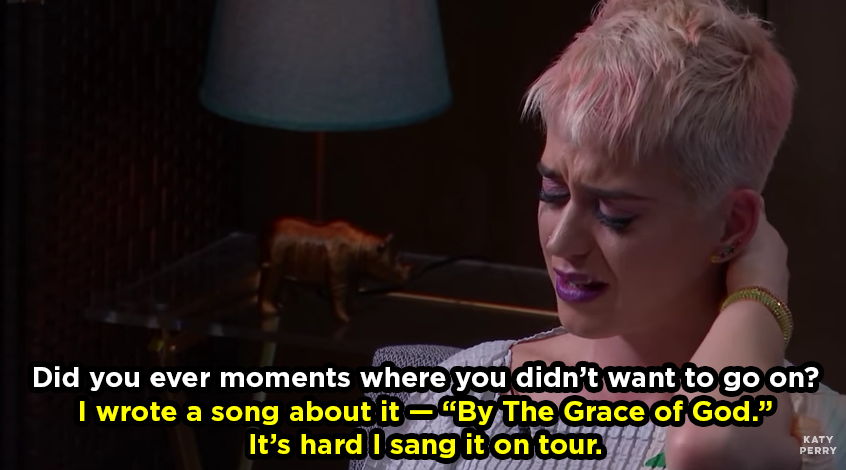 Thank you, Katy — for opening up, and for sharing your experience so that it'll help others.
If you're thinking about suicide, or worried about someone who might be, call the National Suicide Prevention Lifeline at 1-800-273-8255.