You know Katy Perry — superstar, inventor of fireworks, dark horses, and wigs.
Well, on Monday, she tweeted this advice about anxiety to her 109 million followers: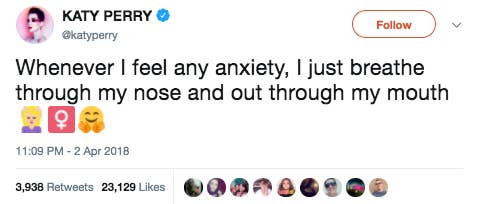 People weren't too happy with her tweet and kinda mocked it on Twitter: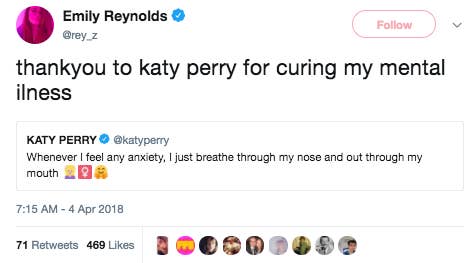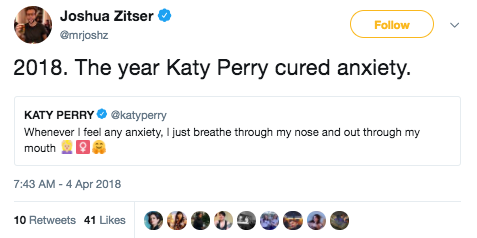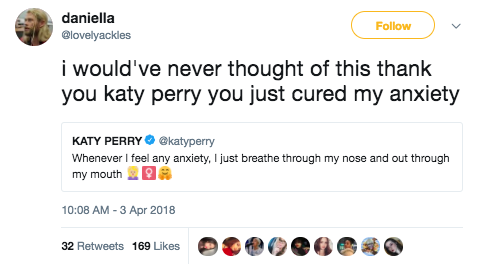 Some people were like, "It's not that easy."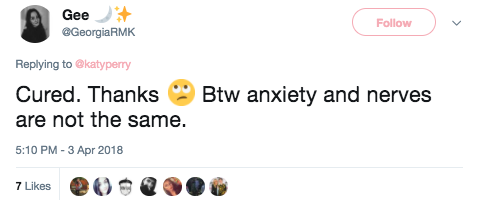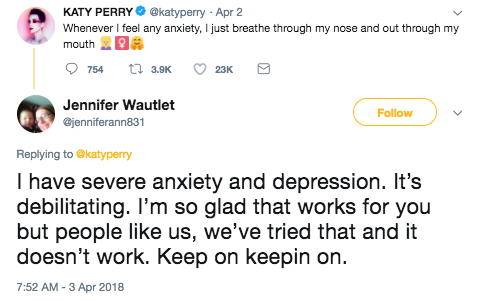 Honestly...I know people are annoyed by the simple nature of her advice, but breathing can be super helpful tool in managing panic attacks.
And Katy has stressed the importance of mental health (she literally live-streamed her own therapy session). Personally, I think we should give her a break.
I don't think she'd ever have bad intentions when tweeting about anything mental health-related. What do you think? (Let me know in the comments!)