She added to her repertoire of iconic moments this week when she met this contestant, who said, "You have bangers. Plenty of bangers."
He obviously meant that she has bops, hits, catchy songs — you know, "Firework," "I Kissed a Girl," "California Gurls," "Dark Horse," etc. etc. etc. etc. x100.
Katy def didn't get what he meant. "I have bangers?" she said. "Oh, thanks so much. You've got great eyes, and everything you need inside."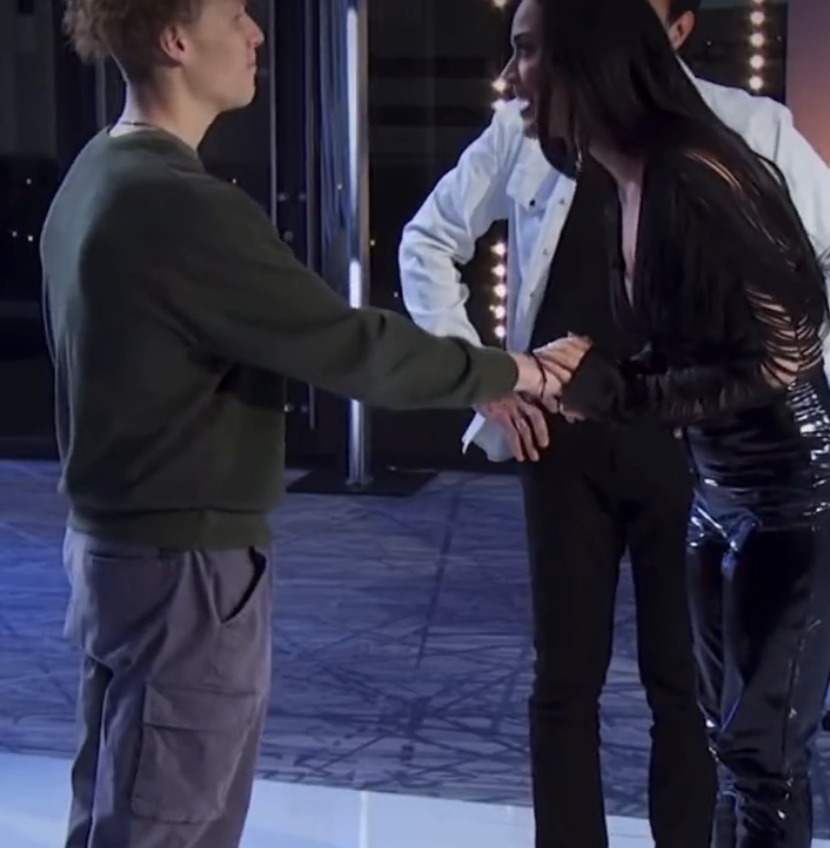 Considering the way she was taken aback — and her response — everyone was like, "She definitely thought he was talking about her boobs."
Legendary exchange. That's all, bye!