Ok, let's start from the beginning. In the pop culture world that I rot in, there was major speculation that Taylor Swift and Karlie Kloss were no longer friends.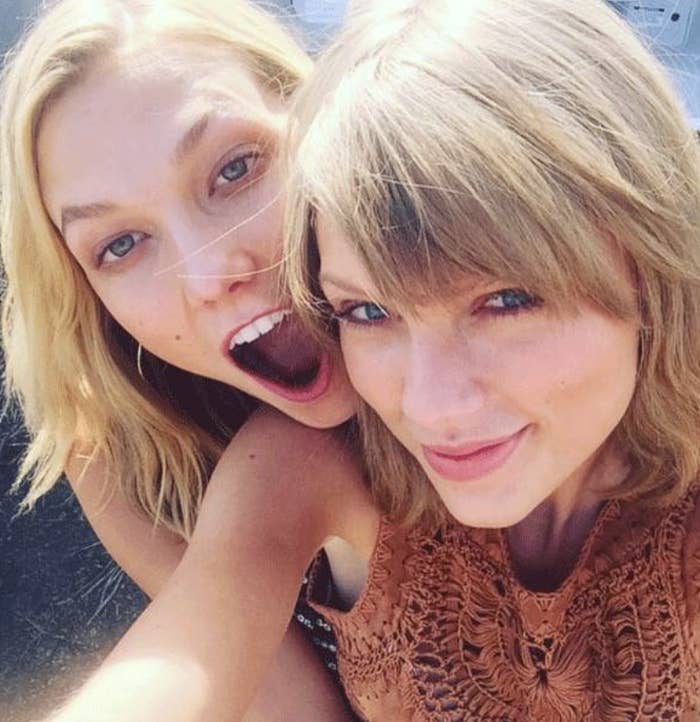 It was after Karlie Kloss posted a Katy Perry lyric on Insta (which she deleted):
...and after Taylor did not feature Karlie on her "Look What You Made Me Do" shirt of her friends: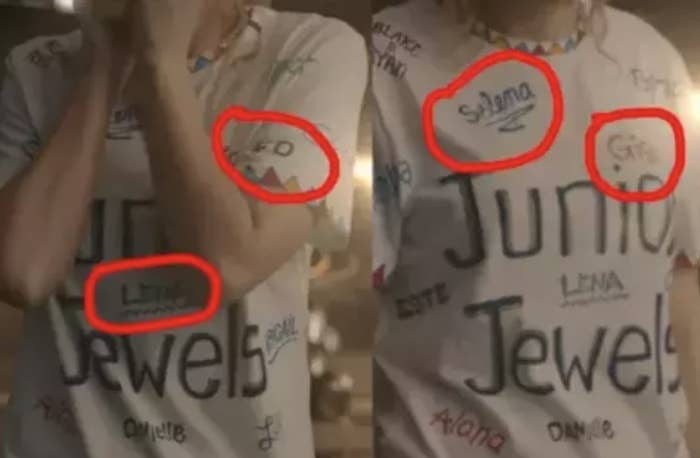 Even Jennifer Lawrence was like, "I need to know what's going on."
...and they straight-up asked her about Taylor.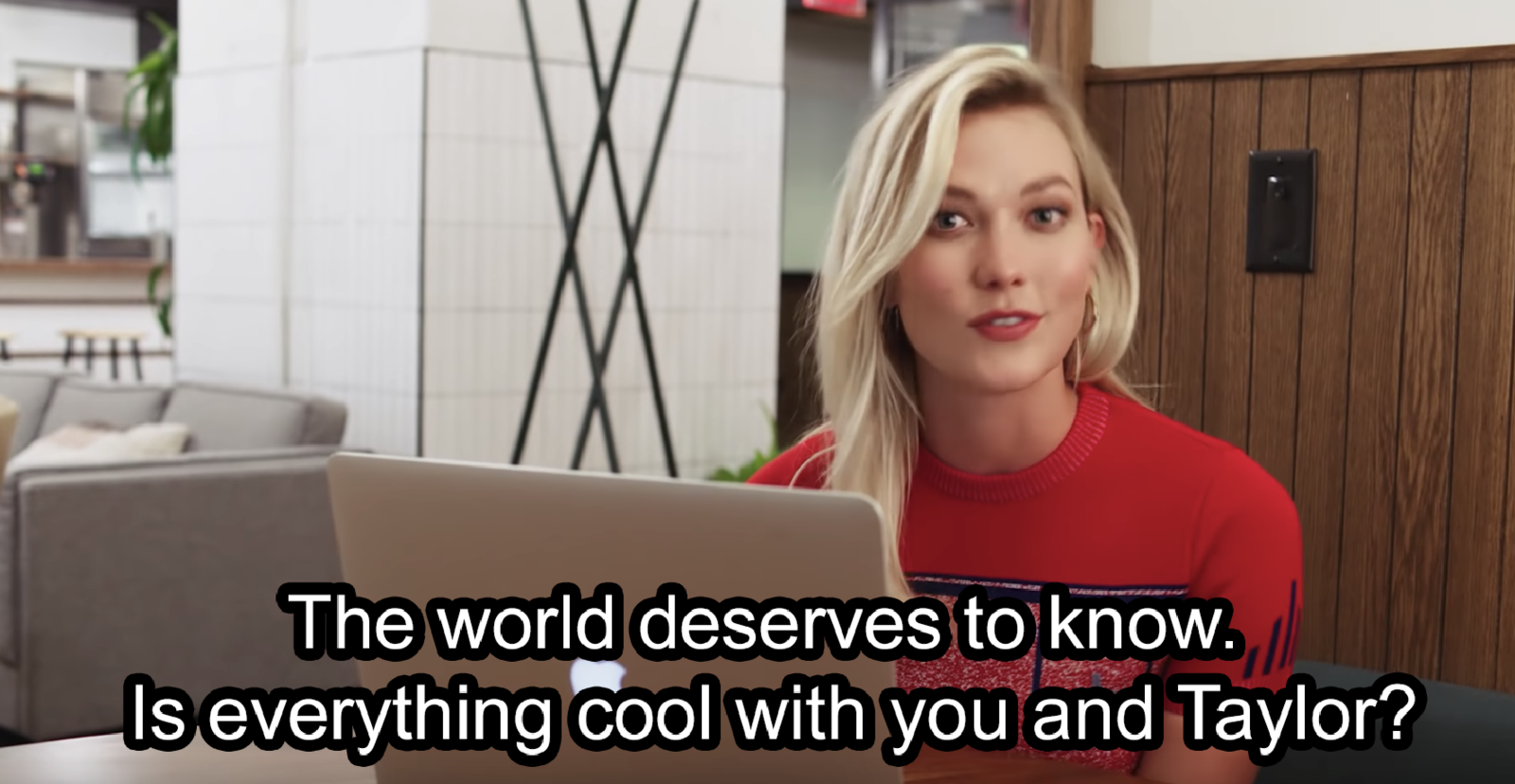 At first she kinda eye-rolled at the question:
Then referenced Jennifer Lawrence's concern: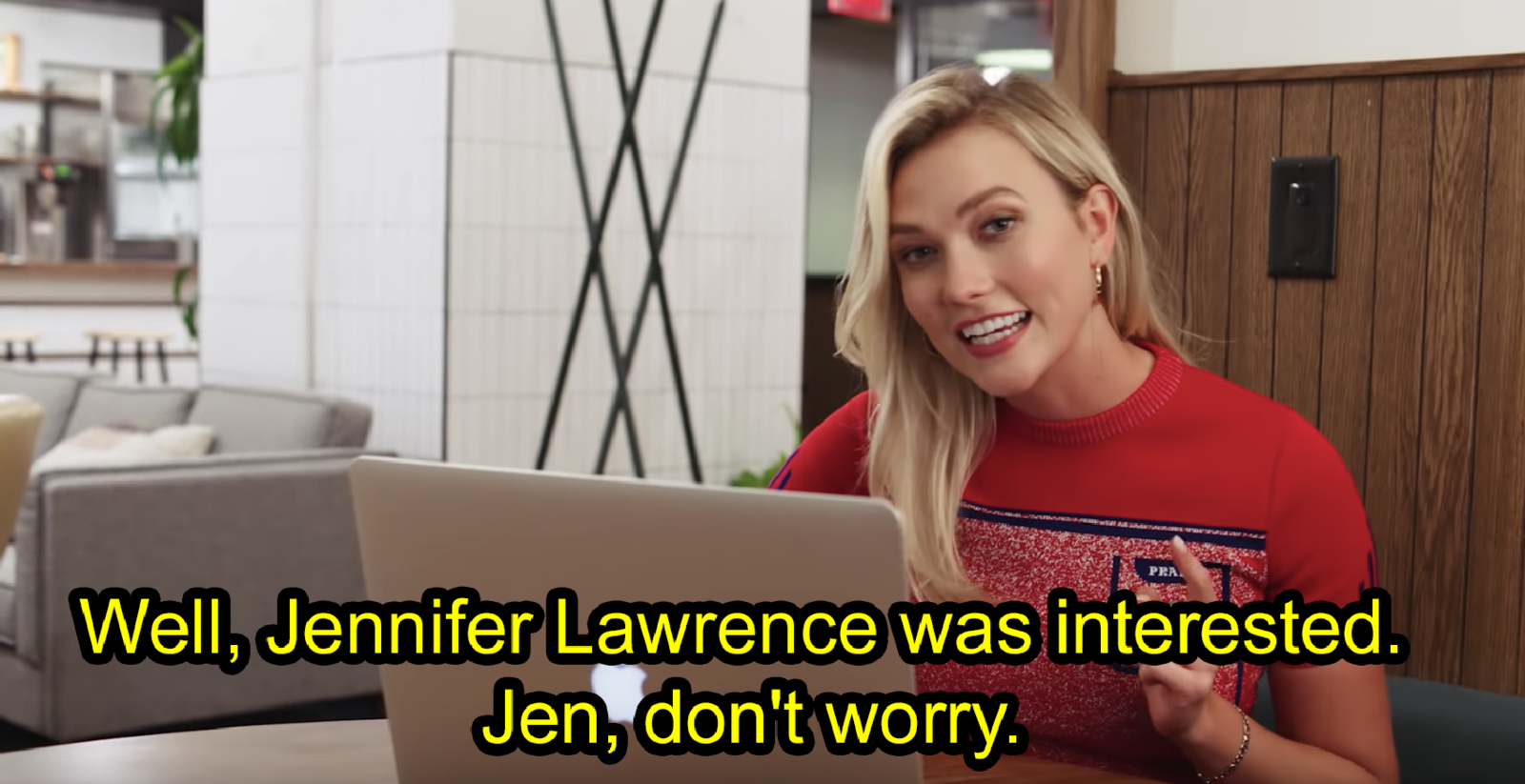 Then answered the golden question.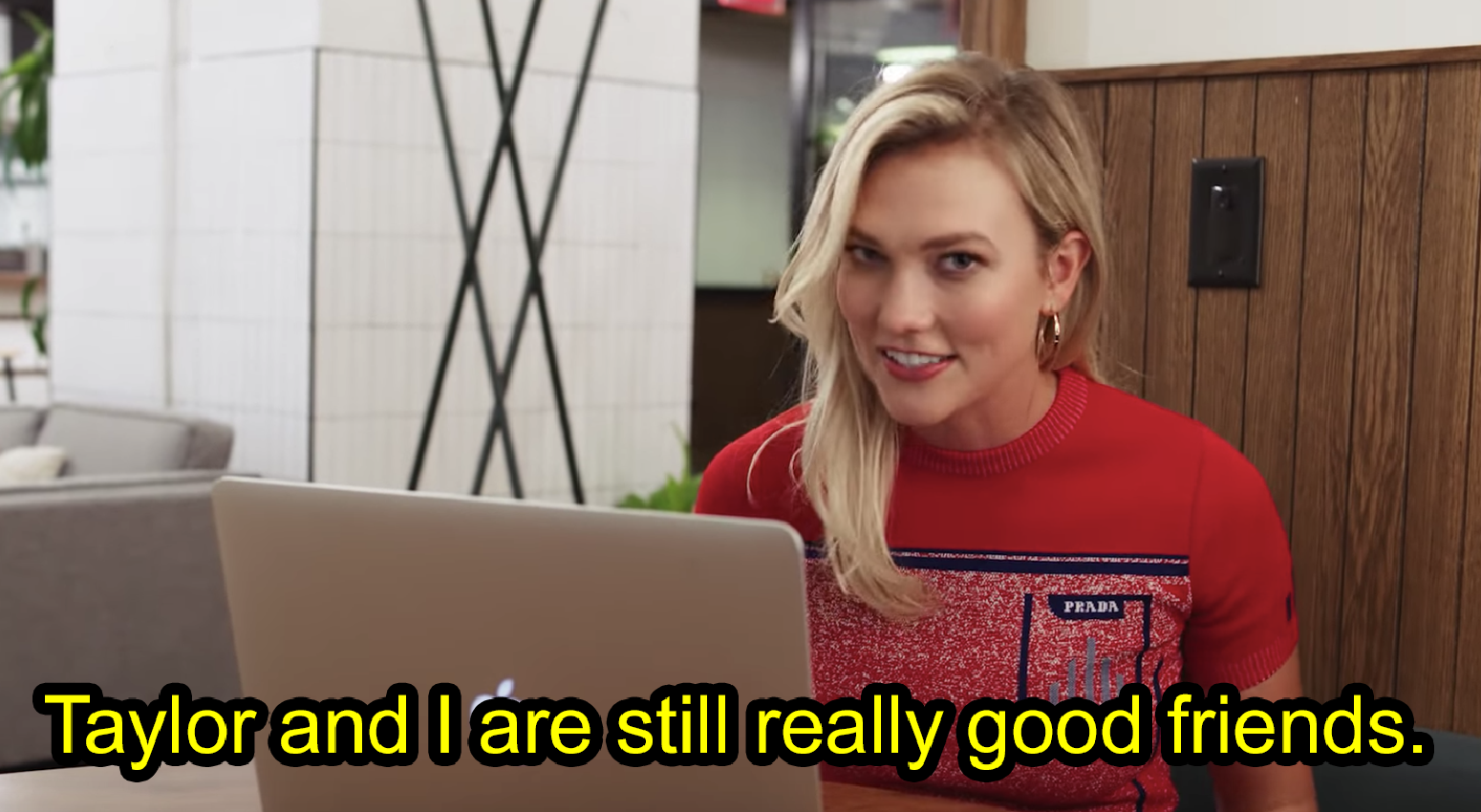 YES. Me, Jennifer Lawrence, and a lot of others right now: