This week, Jessie J caused quite a ruckus after she told Glamour the story behind the iconic song "Bang Bang," which featured Ariana Grande and Nicki Minaj.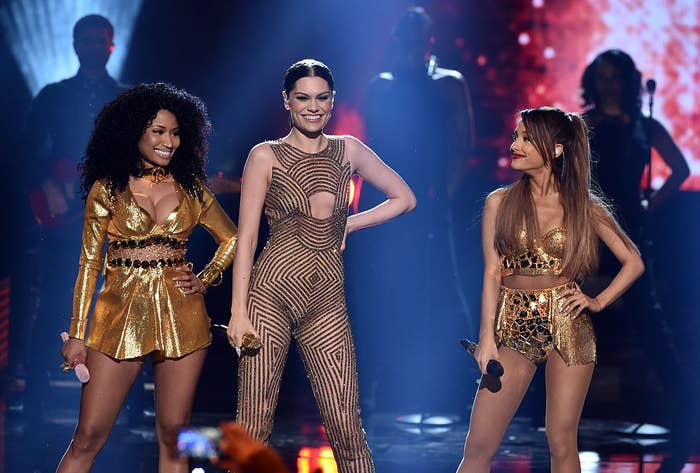 Basically, Jessie said Ariana heard the song, loved it, and then somehow Nicki heard the song in the studio and also loved it so much that she said, "'I've got to jump on this." Jessie said she didn't even have to ask Nicki to be on it.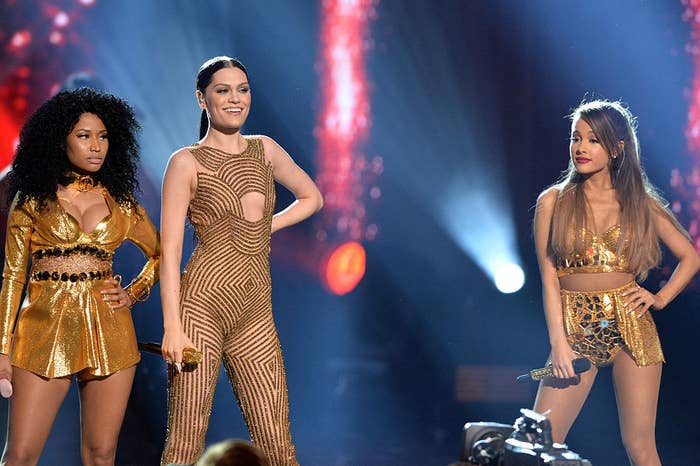 Well, Nicki denied that in a now-viral tweet, saying, "I didn't hear the song and ask to get on it. How would I have heard the song? Chile, what am I, the damn song monitor? This was said by another artist recently, as well. Y'all gotta stop."
According to this interview with Republic Records' president Wendy Goldstein, Jessie did, in fact, mess up a few parts of the "Bang Bang" origin story. Turns out, "Bang Bang" was written for Ariana, who hated it. Then, Jessie hopped on it. THEN, it was SENT to Nicki.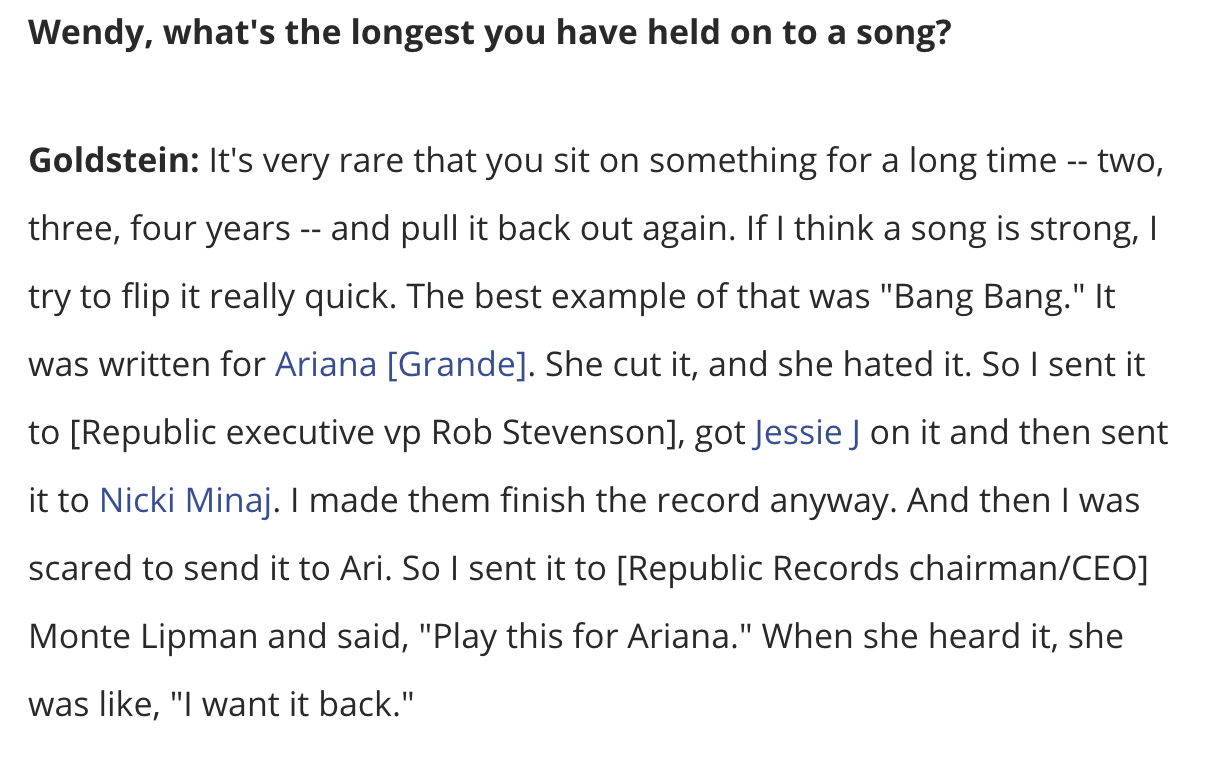 Well, after being called out by Nicki, Jessie J took to Instagram to address the situation. She posted a video of her trying to rap Nicki's verse, but intentionally failing. "I respect you publicly being yourself @nickiminaj, so here I am being myself. This is a video of me back in 2015 onstage, taking the piss out of myself, which is basically an hour of my set."
"[The video] was made into a meme about two weeks ago. Is that what this is really about? And where this weird energy between us began? Or maybe, it was when you used me as a stair rail at the AMAs. That was also funny AF," she continued.
"If we can't laugh in the lives we have been blessed with, what's the point?" she said. "It really isn't that deep."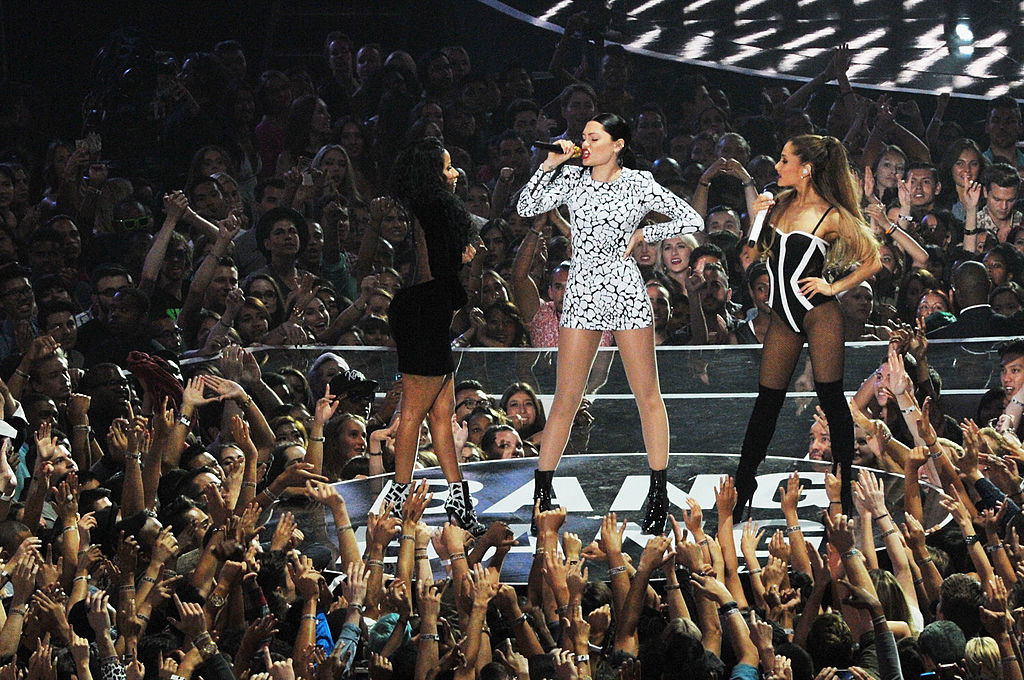 "From the moment I met you to now, I have shown you nothing but love and gratitude for how fucking blessed I was to have you and Ariana — who wrote 'Bang Bang' with the insanely talented Max Martin, which I found out today. Jesus, what a day. Sorry, Ari. I never knew. Wild."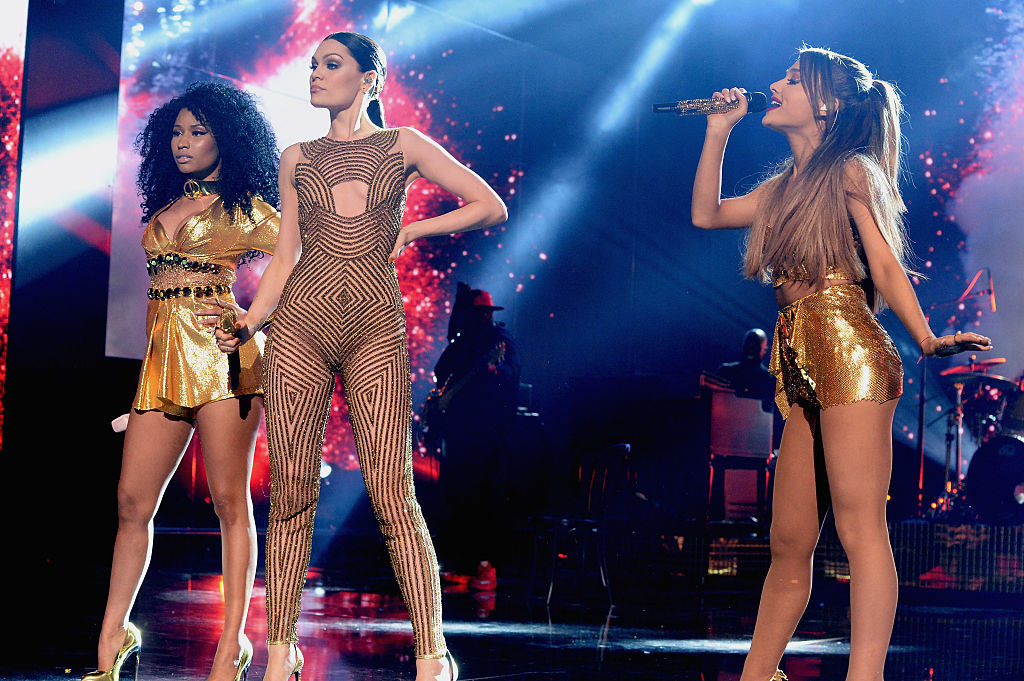 "I'm the first person to admit 'Bang Bang' would never have been what it was without you guys," she said.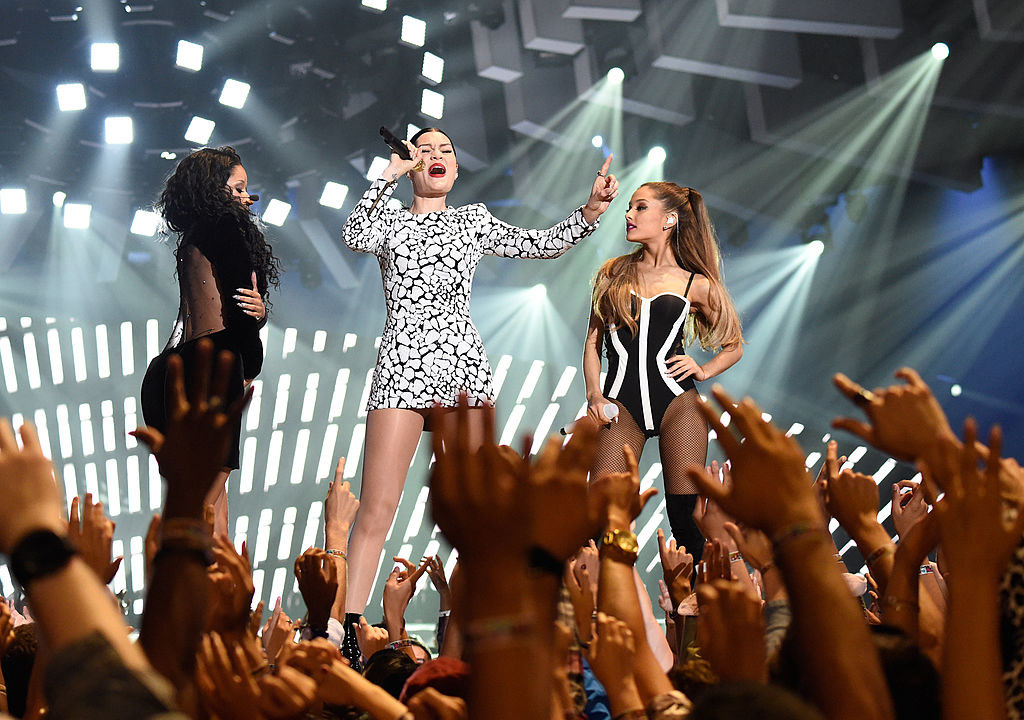 "I'm sorry I got the story wrong all these years. I was told you heard the song and wanted to be on it by someone clearly gassing me up at the label," she continued. "Thank you for clarifying I was wrong on that and 'Do It Like a Dude.' Told me, huh."
"What a way for us to celebrate the seven-year anniversary of the song. Should we all go for dinner? No, pobably not right. Too soon? 'Bang Bang' part two? No, OK, got it. 'Do It Like a Dude' remix? OK. I'll stop."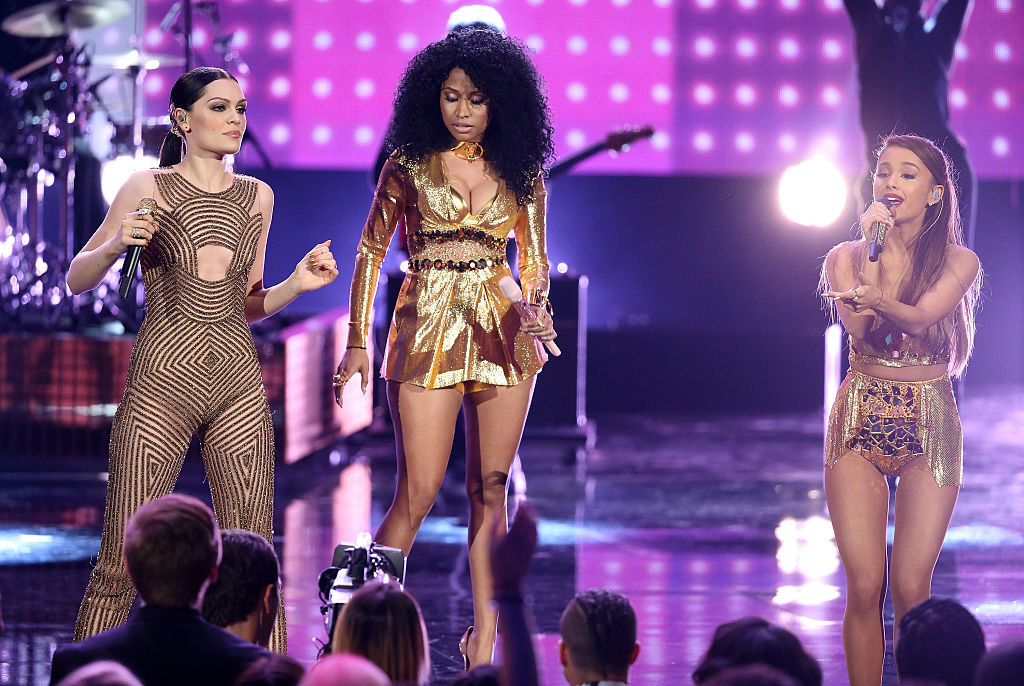 "Look, the song did its damn thing," she added. "I will never say you asked to be on the song ever again. Although all this drama means memes — and man, have the memes of me kept me entertained all day — [it's] always love and light from me, babes."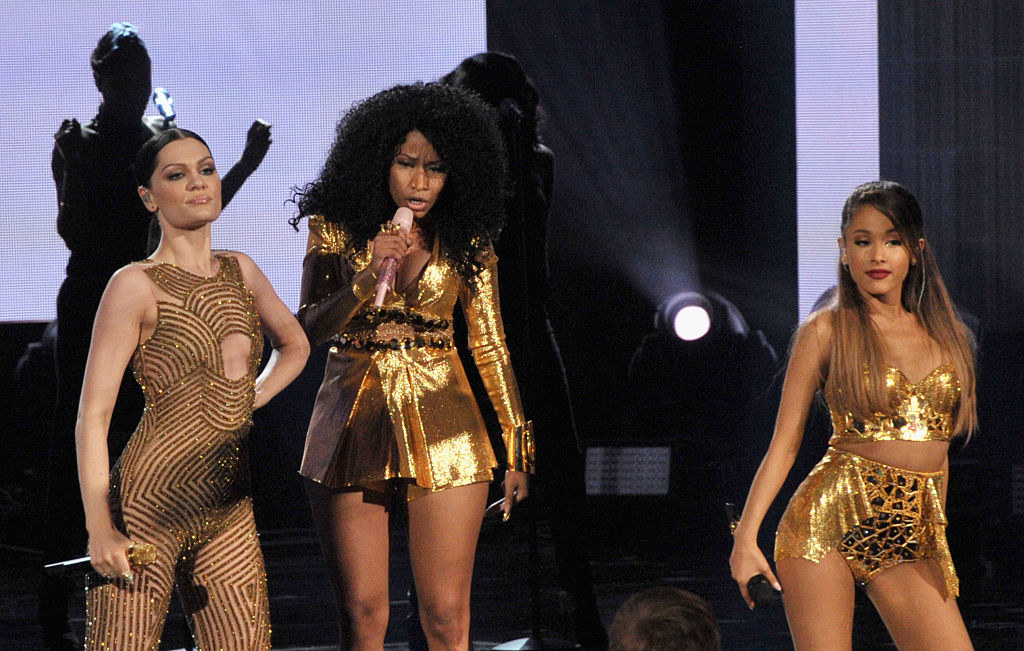 Neither Nicki nor Ariana have responded to Jessie's latest post, but we will update you if she does.