Welcome to another episode of The Internet Doing Too Much. Have a seat.
She captioned the picture, "Walkin' #12000Steps #SandpaperSmooch #ShowMeYourSteps." Everything normal, right?
Well, turns out, when she said "#SandpaperSmooch," she drew attention to her dry lips, which sent the commenters into a frenzy of criticism: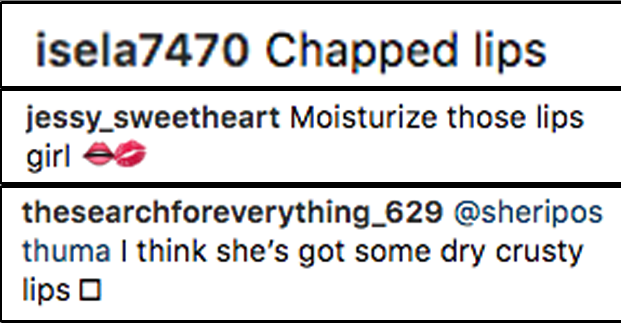 Her fans came to her defense:
Ugh, can we stop shaming women?! Thx!