In the talk, Jennifer talked about her relationship with Darren Aronofsky, the writer-director of Mother!.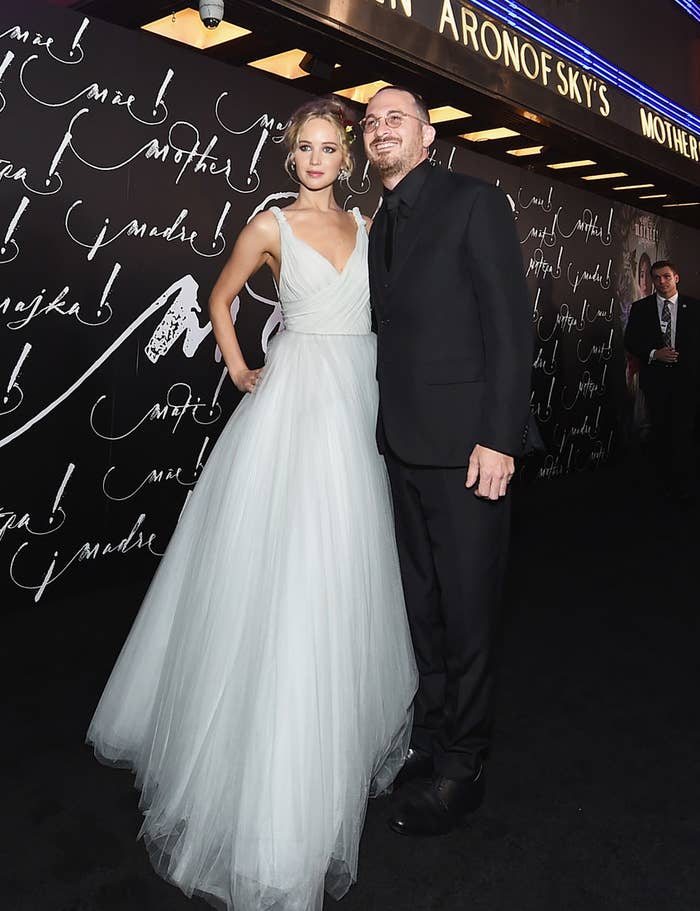 Jen said normally, once she's done promoting a movie, she's finished with it when she gets home.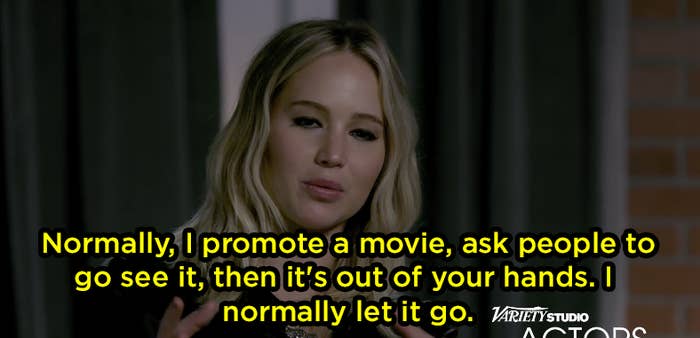 But because she was dating the director, things were different.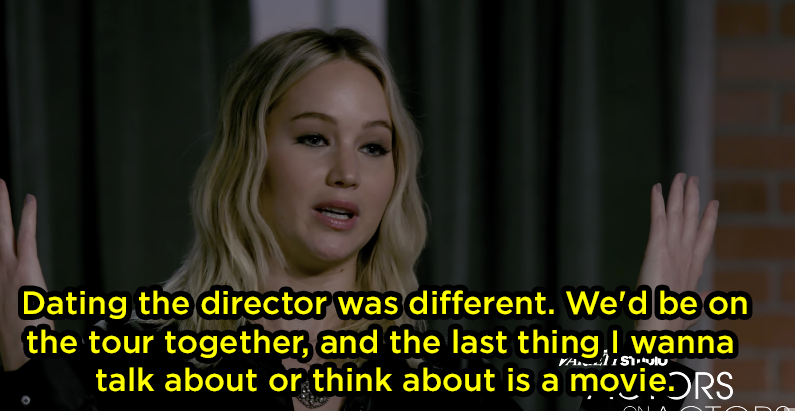 Once Darren and Jen went back to the hotel, Darren wanted to talk about Mother! more.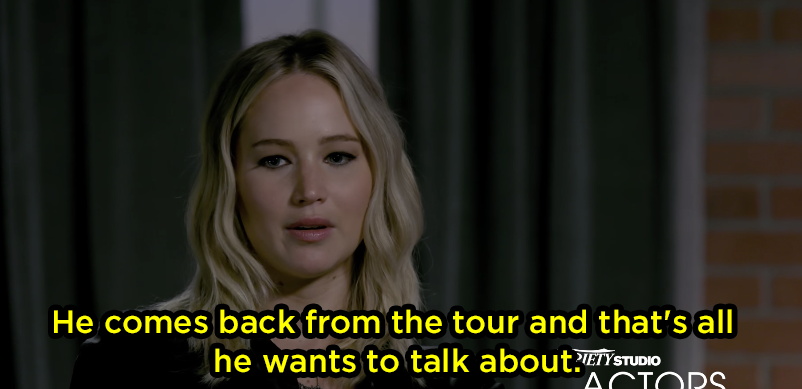 Jen said she gets it, though.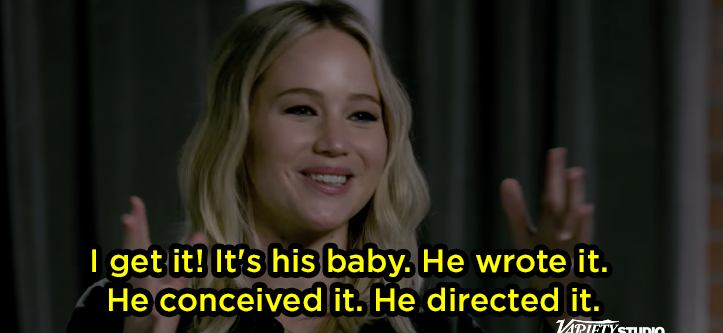 Still, she said she definitely struggled with being a "supportive partner."
Honestly, I get that. That movie is all sorts of fucked up and if I'd been consumed by it like Jen, I would need a break too.