OK, Jennifer Lawrence. You know her. No intro needed.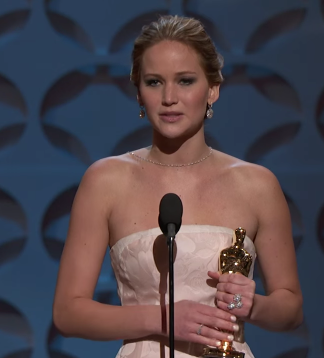 Well, on Wednesday, a video of her dancing at an Austrian strip club started going viral.
TBH, it looked like she was having a great time. And she's an Oscar winner, megastar, and only 27 years old. Like, come on — she can do whatever she wants.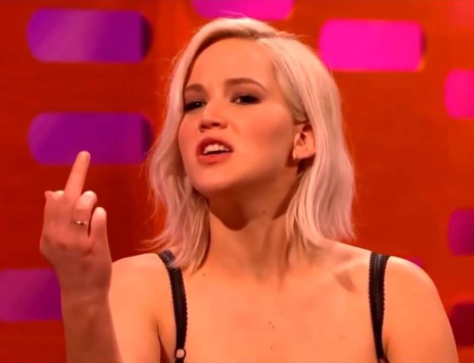 And that's exactly how she felt when she posted this on Facebook yesterday.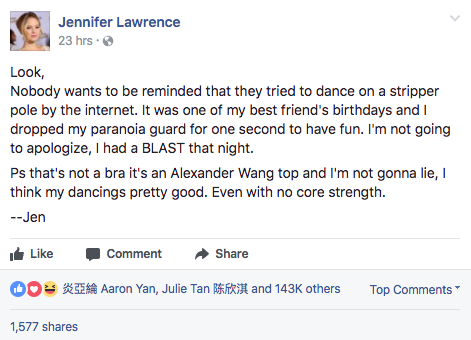 Jen basically said it was her best friend's birthday and she was having fun.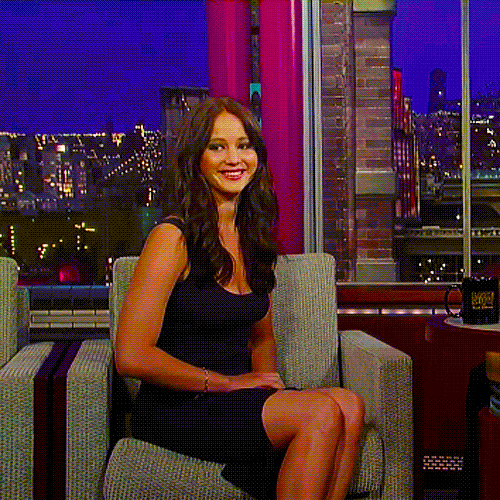 And the best part: She said, "I'm not going to apologize. I had a BLAST that night."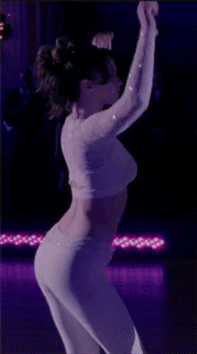 I mean, who hasn't danced like no one's watching after a few drinks??????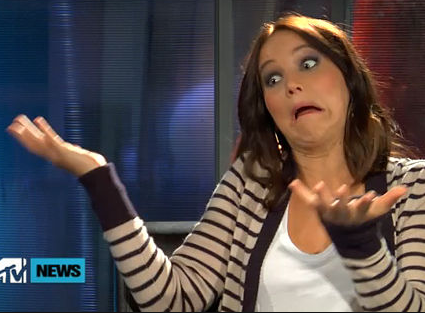 And for the dancing critics, she said this: "I'm not gonna lie — I think my dancing's pretty good. Even with no core strength."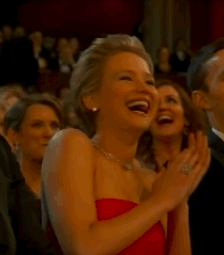 You go, Jen. 👏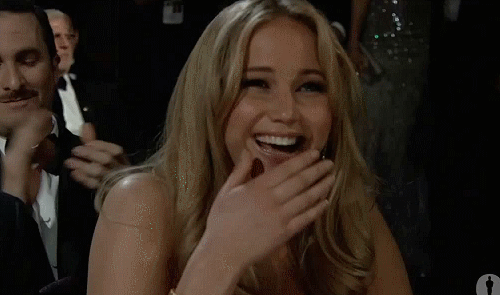 Looks like there are no comments yet.
Be the first to comment!