You've probably watched "Spill Your Guts," a viral segment on James Corden's talk show that gives celebrities the option to answer a super-personal question or eat something "gross."
The "gross" options have featured things like bird saliva, clam juice, cow tongue, and more.
"They're calling Asian food disgusting on live TV," Kim wrote. "Huh. This is literally racist."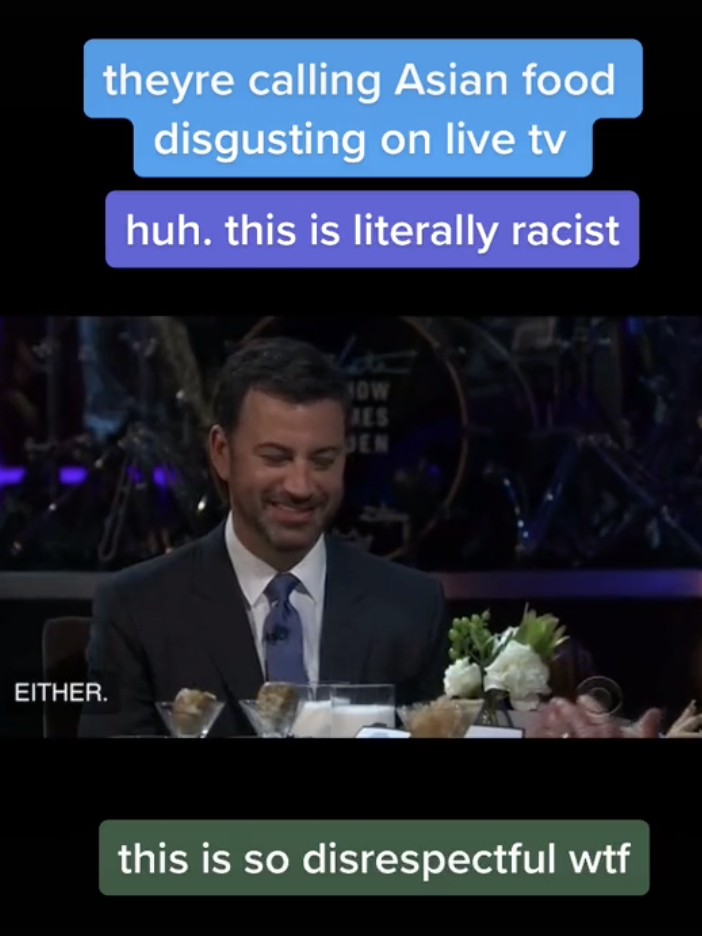 In another segment with Chrissy Teigen, James presented her with the option of eating a worm — something that's common in Thai markets, the Today show pointed out.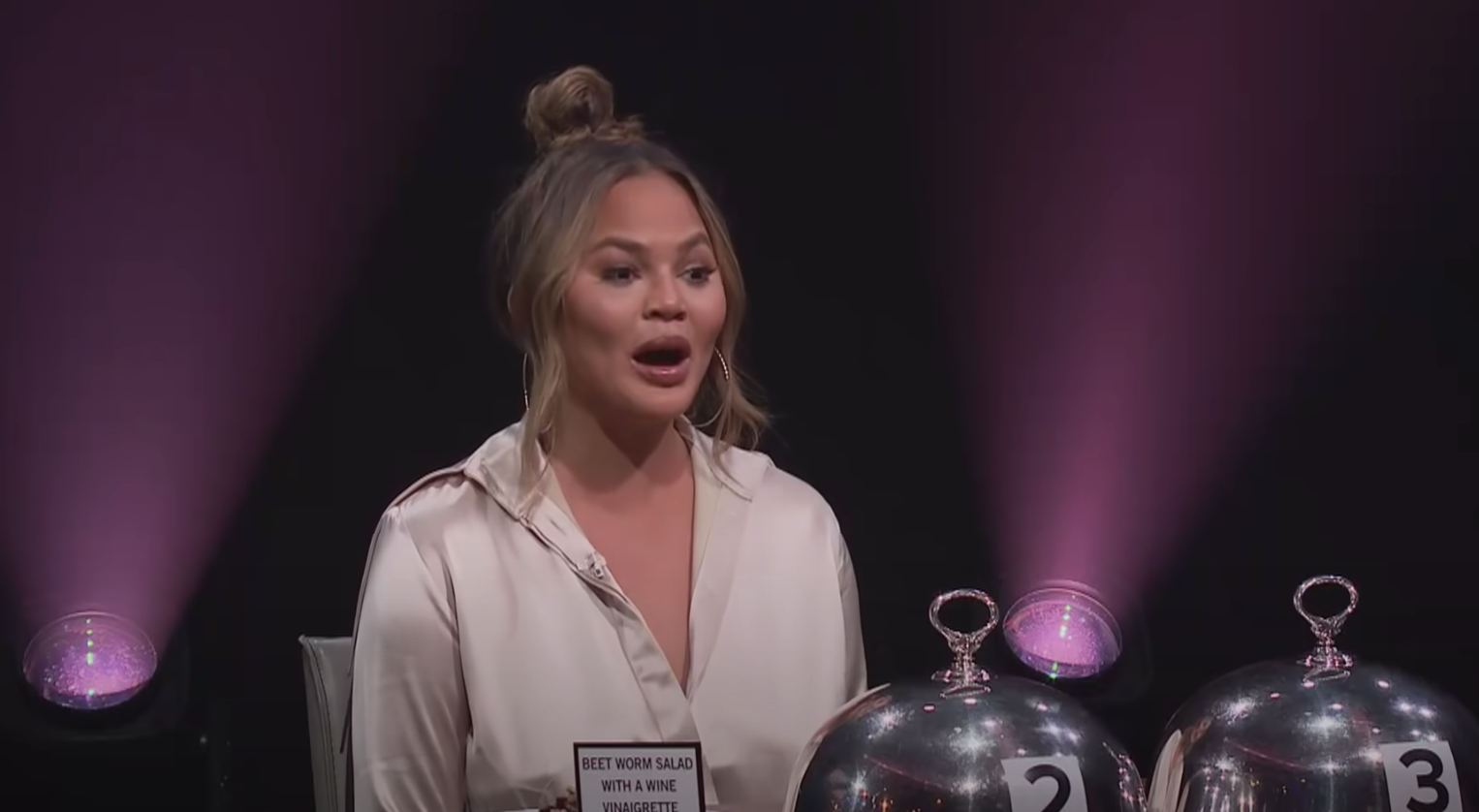 People in the comments of Kim's TikTok called out Corden, too: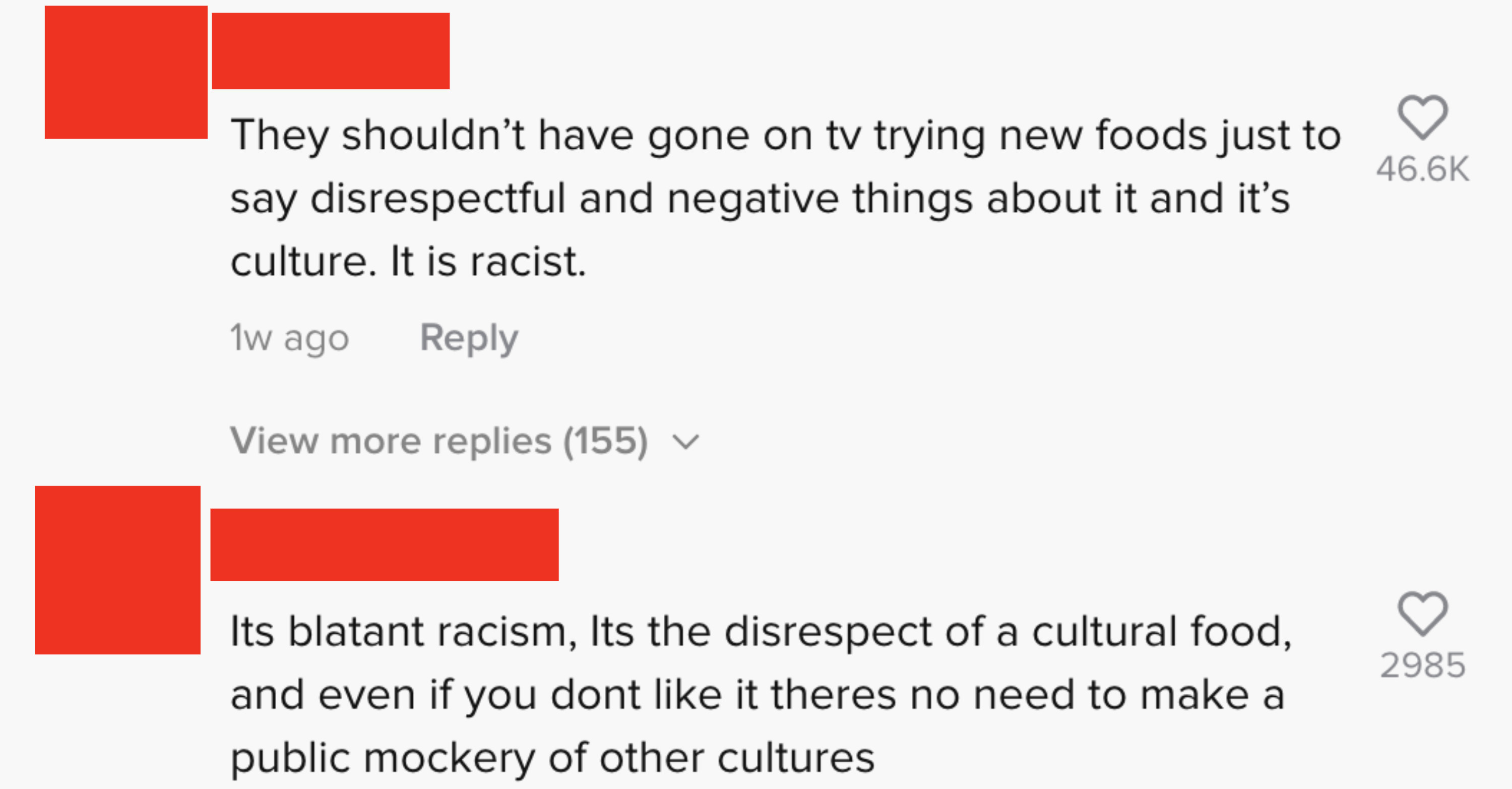 Kim, whose video about "Spill Your Guts" has over 2.5 million views, started a petition to have Asian food removed from the segment or to remove the segment entirely. The petition currently has over 25,000 signatures.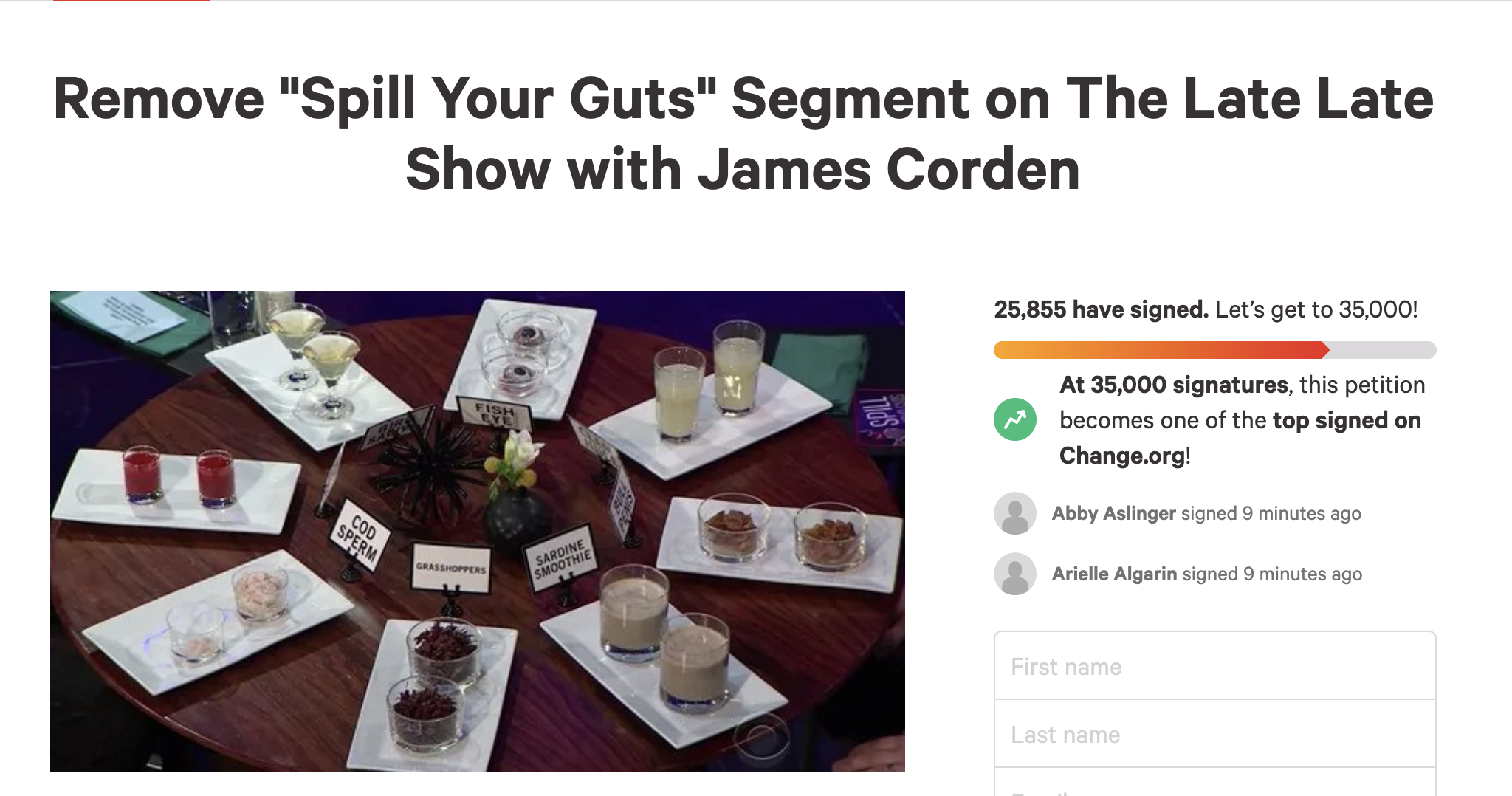 "Many of the foods that he presents to his guests are actually from different Asian cultures," Kim wrote. "He's presented foods such as balut, century-old eggs, and chicken feet, which are often regularly eaten by Asian people."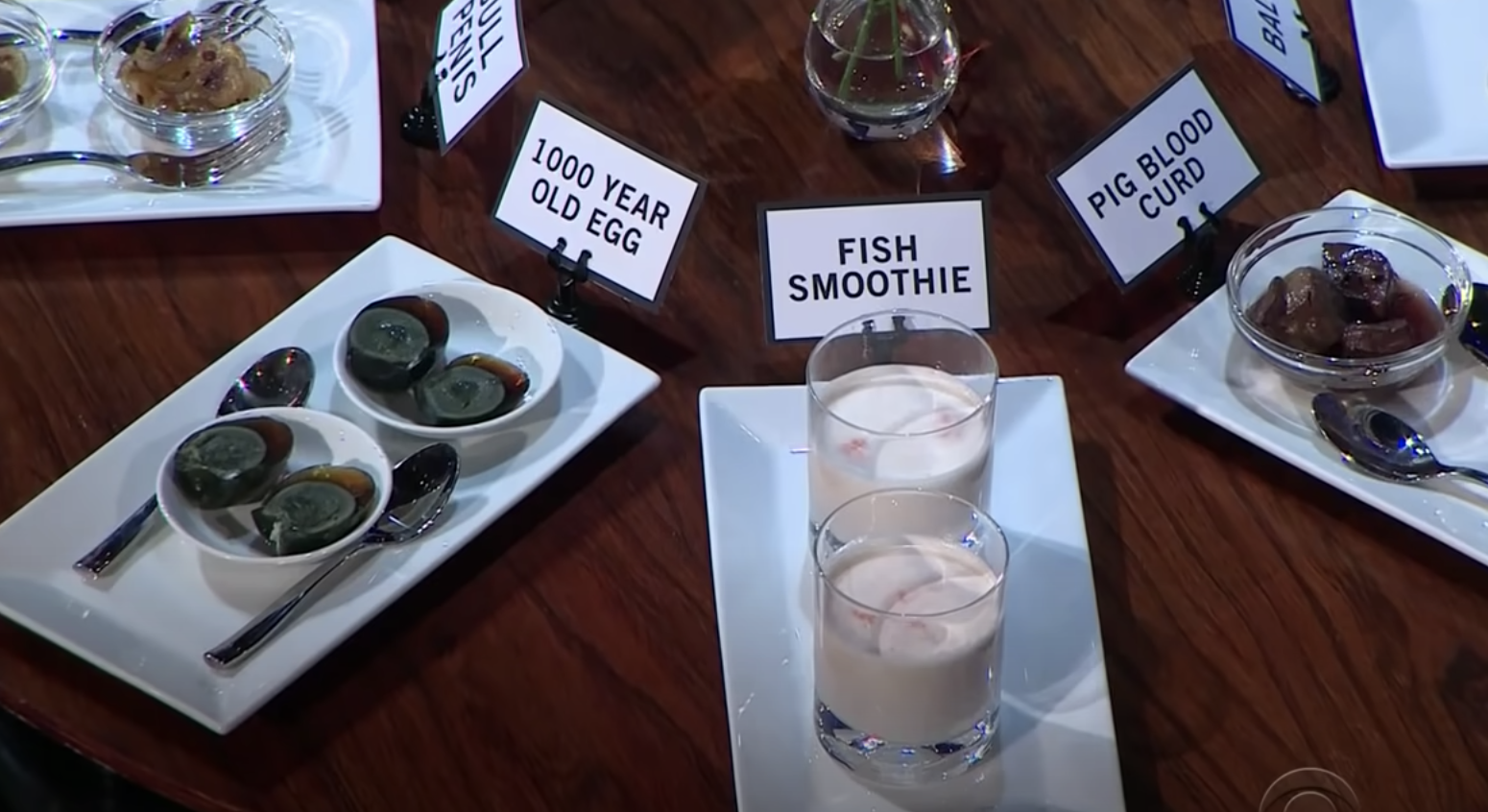 "During these segments, he's openly called these foods 'really disgusting' and 'horrific.' In the wake of the constant Asian hate crimes that have continuously been occurring, not only is this segment incredibly culturally offensive and insensitive, but it also encourages anti-Asian racism," they added. "So many Asian Americans are consistently bullied and mocked for their native foods, and this segment amplifies and encourages it."