Ed Sheeran Had A Semi-Shady Response To Being Snubbed By The Grammys
OK, Ed!
You see, a lot of people thought his song "Shape of You" and his album ÷ would rake in nods in the major categories: record, song, and album of the year.
But, they didn't, and Ellen brought it up.
Here's what Ed had to say about it.
Still, Ellen said she could not get "Shape of You" out of her head, and Ed responded with this: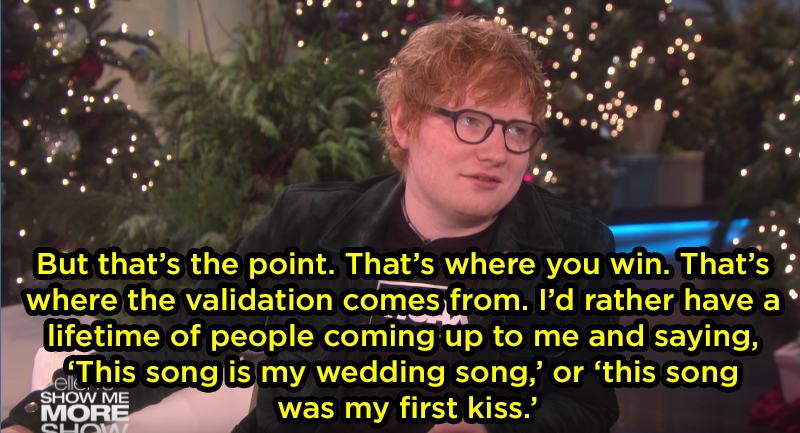 A little shady, but very true, Ed!