Drake Bell Opened Up About That Wedding Drama With Josh Peck
"I was on the 'NO' list!"
You might remember last summer, Drake tweeted about not being invited to Josh's wedding: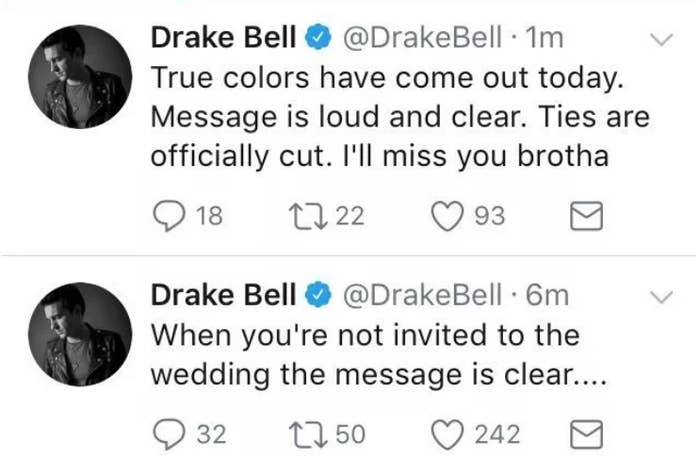 They have apparently since made up, but in the recent interview Drake opened up about the whole situation some more:
The interviewer asked if he texted Josh about the Drake & Josh house being torn down: "I haven't talked to Josh in a little," he said. "I didn't text him about it...I don't know, Josh is busy doing stuff."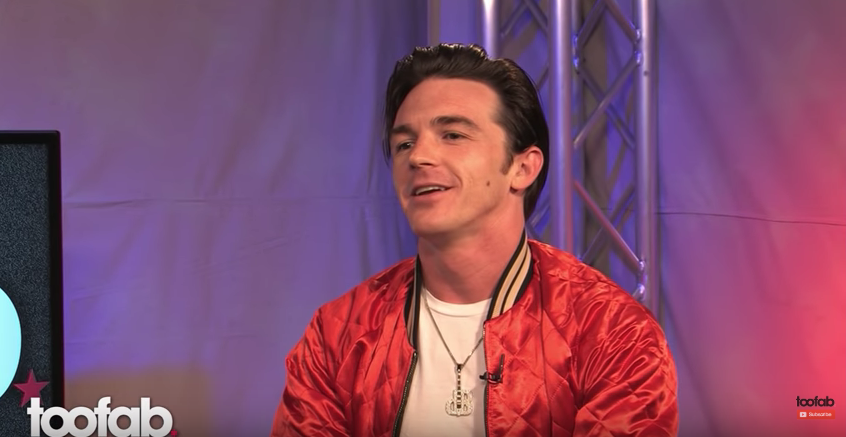 As for the beef, Drake said this:
"He didn't invite me to his wedding! It was just kind of weird. I was like, 'Man, we're bros. We've been friends for 20 years. We spent the majority of our lives togther.' ...I was on the 'NO' list! I think that kinda just bummed me out."
The interviewer also asked whether Josh gave Drake a reason for not being invited to the wedding. I can't tell if the first part is sarcastic or not, but here's what he said:
"He doesn't like me. And the extra chicken would've been really expensive."
And if Drake were to get married, Josh would be invited, "Josh is always invited. It is all water under the bridge."
Honestly, props to Drake. If someone I'm close with didn't invite me to their wedding, they sure as hell would not be at mine. And that's that on that.