And can I just tell you — the video is gold. He was so funny. Here's him responding to someone saying they want him to top them:
Anyway, someone submitted this super thirsty tweet, saying they'd want to sit on Dr. Phil's face.

Here was his initial facial reaction: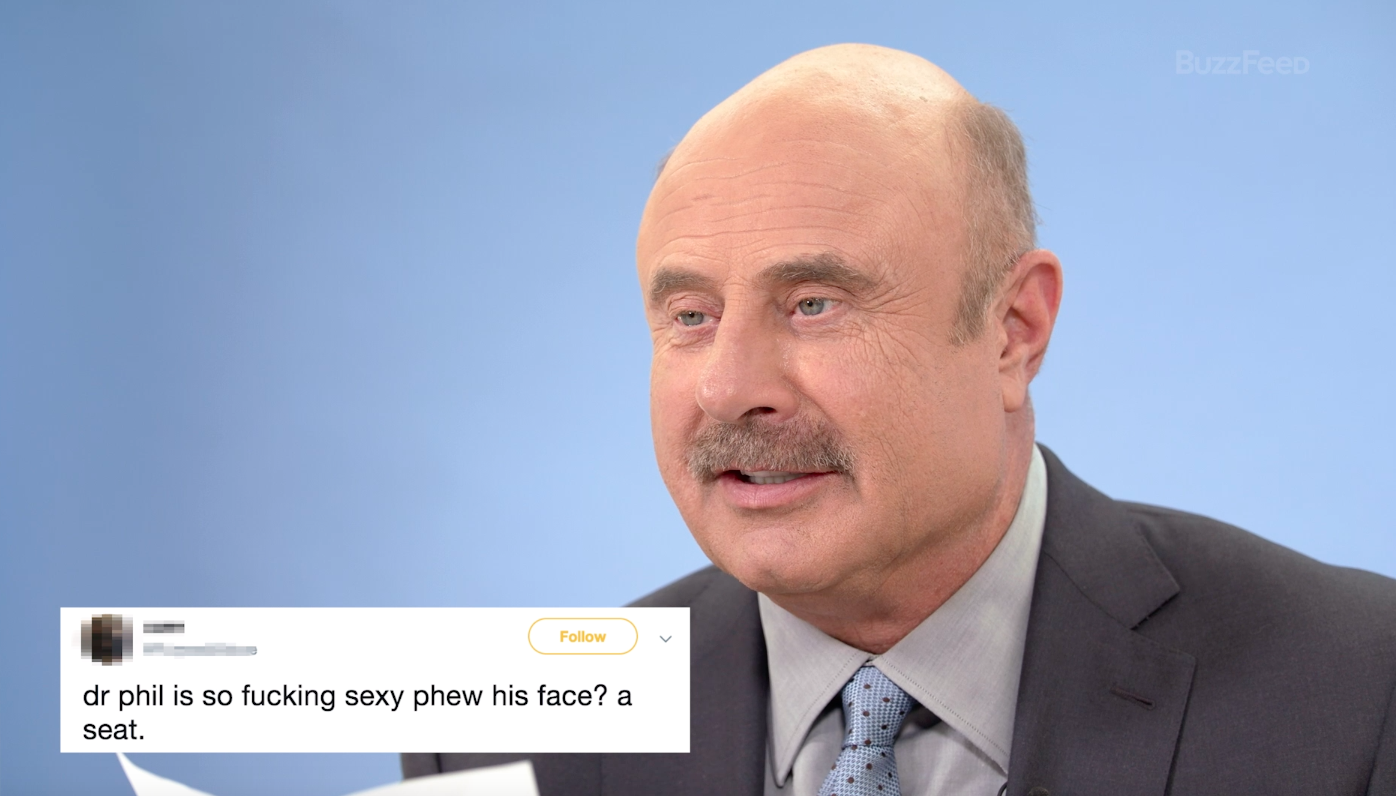 Then he hit us with this iconic line:
Yup, we now have that iconic moment in American history.
He gets it, he said.
We knew you would. To see Dr. Phil read more thirst tweets, check out the new BuzzFeed video.