Chrissy Teigen Needed Bananas But Didn't Have Any, So Twitter Came Through
The deal has been done.
On Sept. 21, 2017, Chrissy Teigen wanted to make banana bread.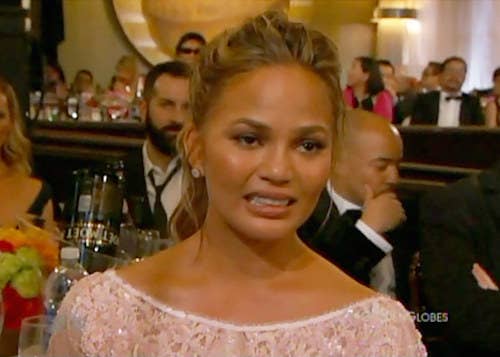 BUT... she did not have any bananas, so she tweeted her 7.5 million followers, asking if anyone had six brown bananas.
People submitted.
Then, Chrissy was like "OK please use a peace sign" as a way of authenticating the timeliness bananas (????). A shitload of people participated.
Until finally, there was a chosen one, named Meg Zukin. She had bananas and lived in the area. She had only five bananas...
Of course, Chrissy implemented a safety precaution to ensure they weren't poisonous/bad bananas.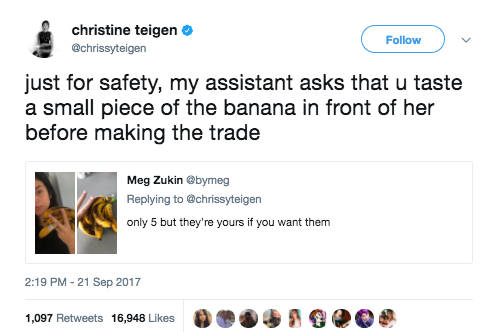 And then the exchange actually happened.
And now, they're at Chrissy's house — with her dog, who's dressed like a bellhop for some reason??
And in case you were wondering, John is here for it. ("It" being the fact that his underwear is being given away.)

What a trip. Enjoy your banana bread, Chrissy!