Actress Bella Thorne won the "Vision Award" at the 2019 PornHub Awards.
In her acceptance speech, Bella said, "This film is one that opened my mind, creatively, and allowed me to really push the limits as an artist."
"To be able to show the world a raw, new, fresh side of beauty was, obviously, my end goal."
Yes, as long as it's done right, showcasing different visions of beauty in a medium that is viewed as taboo is important!
Bella then announced that she will be working on a new project with PornHub. "I'm working with PornHub to implement a change in their flagging system algorithm to ensure safety for everyone and everyone in our community."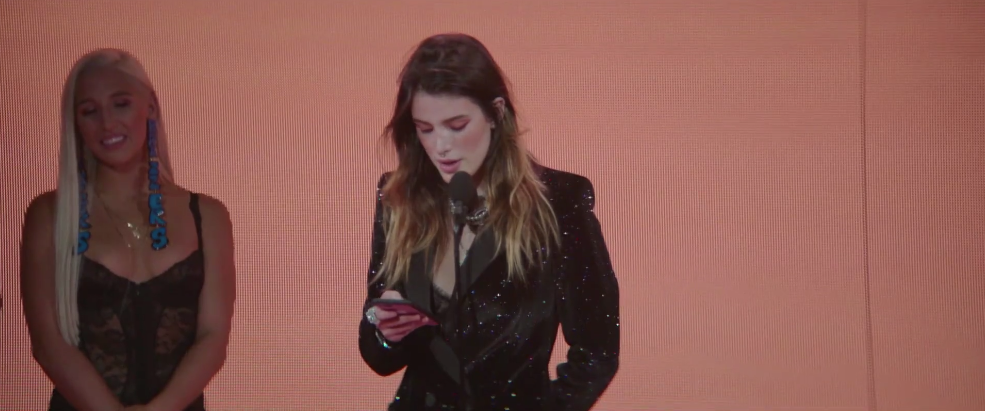 "I'm literally so fucking excited," she added.
"I'm so grateful and honored to receive this award and be recognized for literally just doing what I love, which is creating beautiful visions of art. Thank you."
Let's all be real for a second: Flagging and reporting harmful content on the internet is crucial to online safety.
Bella working with PornHub to revamp their flagging algorithm is something we should 100% commend.
So, congratulations on the award, Bella, and congratulations on working on something super positive and productive!