You probably know Bella Thorne. She starred in the Disney show Shake It Up alongside Zendaya in the early 2010s and she's recently acted in films like The Babysitter and The DUFF.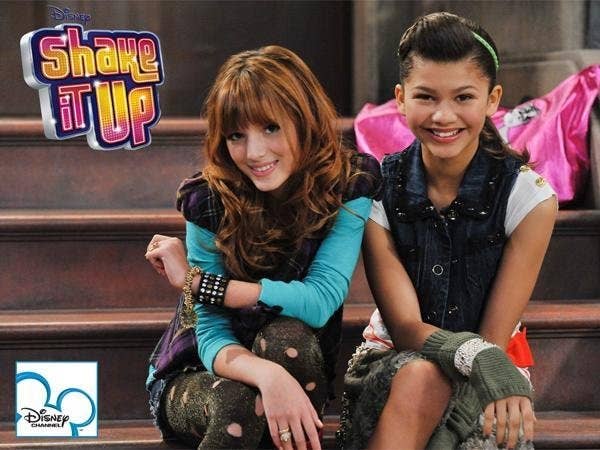 Now, Thorne is one of the many women in Hollywood who have come forward with revelations about sexual assault.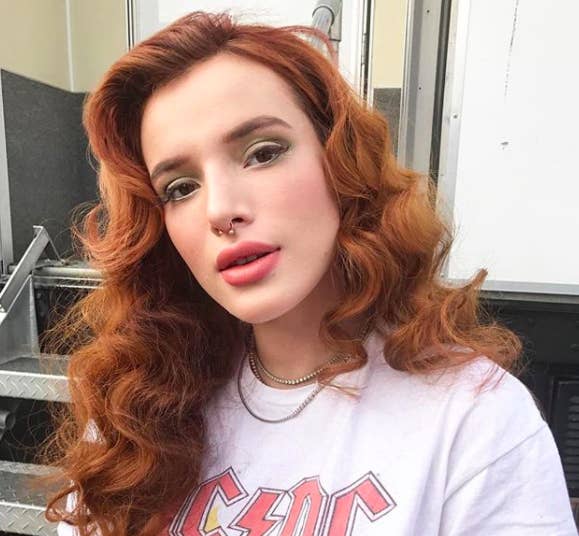 On Thursday, she tweeted this photo:
Of course, Twitter trolls came for her, with one person saying, "What did Disney do to this girl?! I think she was molested."

Thorne then responded to the person, saying, "Yeah I was."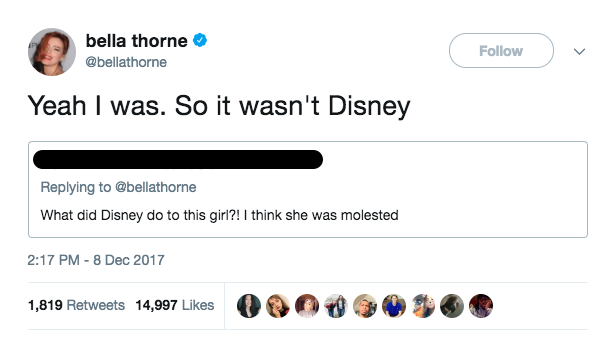 A few minutes later, Bella tweeted this:
Fans instantly came to her support:
So far, Bella has not named the person she says molested her or gone into detail about what happened. BuzzFeed has reached out to her representatives for more information.
Many stars have shared horrific stories of abuse in recent months, after the New York Times and New Yorker published a string of allegations against Hollywood power producer Harvey Weinstein.