Bella Hadid Just Clapped Back Perfectly At Someone Who Came For Her And Kendall Jenner
"Jealousy is a cry for help."
GOOD MORNING and welcome to another situation where trolls say mean stuff!
Let's get right into it. On Monday, a fan account posted a side-by-side picture of Kendall Jenner and Bella Hadid. It looked like this: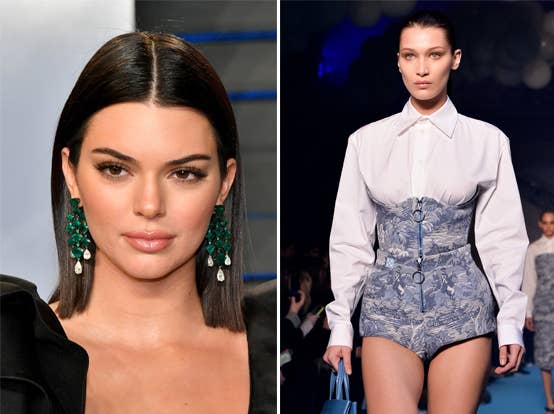 A troll — as trolls do — went in on the two of them, calling them "fake bitches."

Rather than stoop to the troll's level and go the fuck off on them, as I would, Bella clapped back with grace and shade.

"I wish you would only grasp a heart of your own."
"Blessings to you sweetheart."
OK definitely gonna use the Bella Hadid Clapback Approach™ with anyone who ever crosses me from now on.