1.
When she shared that she'd be supporting Democrats in the midterm elections:
2.
When she said she supports the president, who was Barack Obama at the time, in an interview with Rolling Stone:
I've never seen this country so happy about a political decision in my entire time of being alive. I'm so glad this was my first election.
5.
When she gave this speech about the LGBTQ community:
6.
And defended Hayley Kiyoko and talked about homophobia: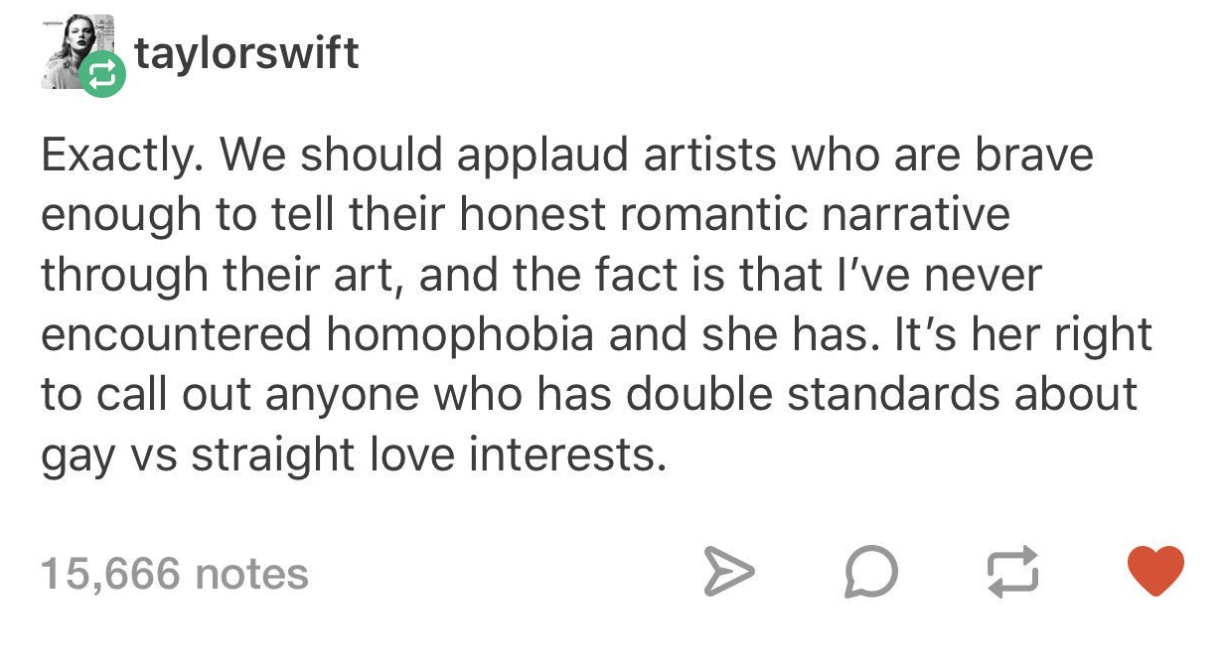 7.
When she said this about the #MeToo Movement:
The brave women and men who have come forward this year have all moved the needle in terms of letting people know that this abuse of power shouldn't be tolerated. Going to court to confront this type of behavior is a lonely and draining experience, even when you win, even when you have the financial ability to defend yourself. Even though awareness is higher than ever about workplace sexual harassment, there are still so many people who feel victimized, afraid and silenced by their abusers and circumstances.
10.
And finally, when she said these courageous quotes during her sexual assault trial:
Need help registering and getting ready to VOTE? Sign up at TurboVote and get access to a 50% off Lyft promo code for your ride to the polls here!