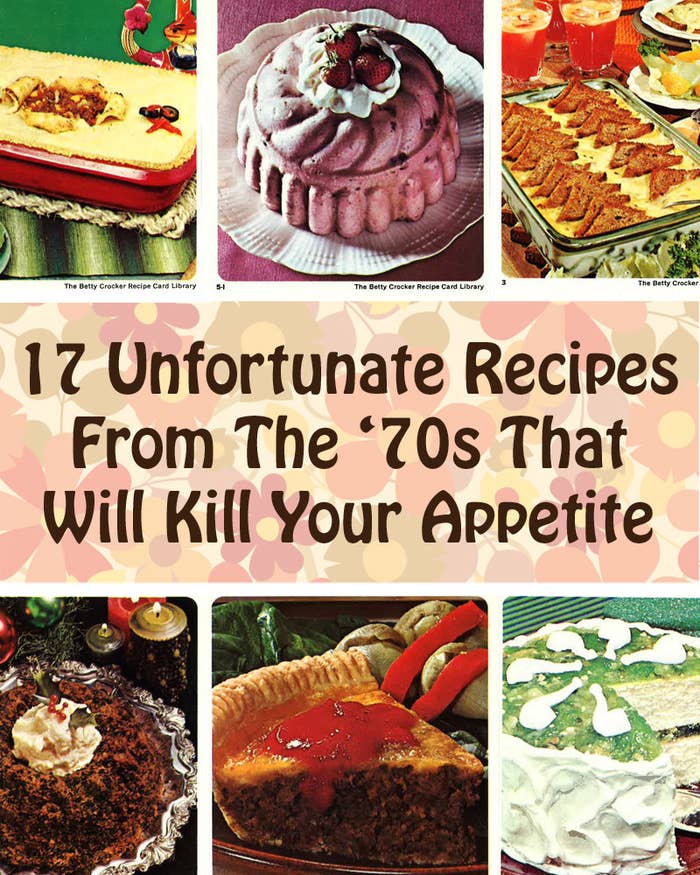 As far as the decades go, the 1970s were far out. Disco, bell bottoms, The Brady Bunch. But some things are better left in the past, like these recipes from the 1971 Betty Crocker card catalogue. Here's a countdown of the least appetizing recipes we came across, from those that aren't so groovy to those that are grody to the max.
17.
Glamorous Grapefruit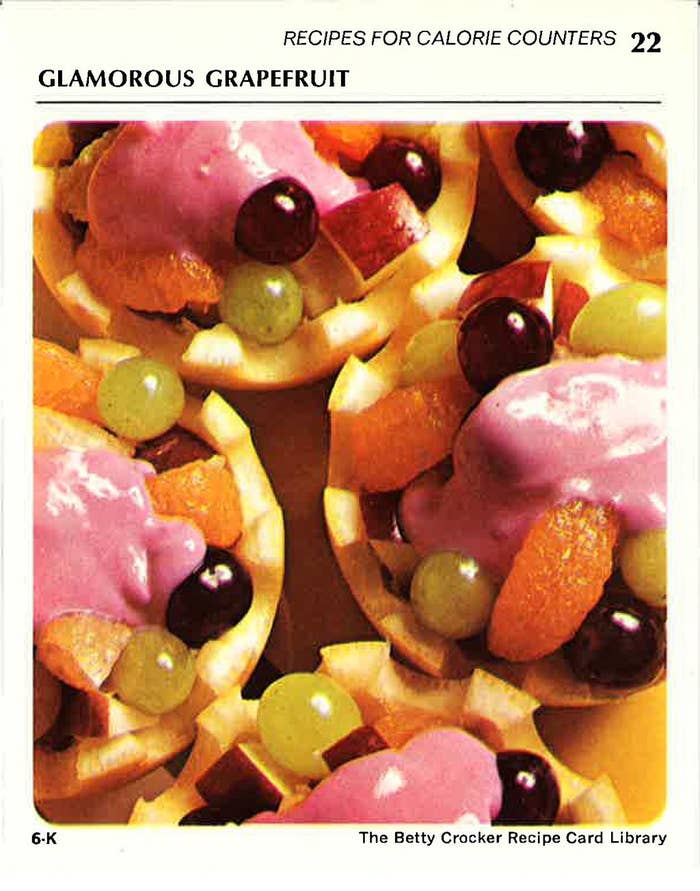 16.
Fonduloha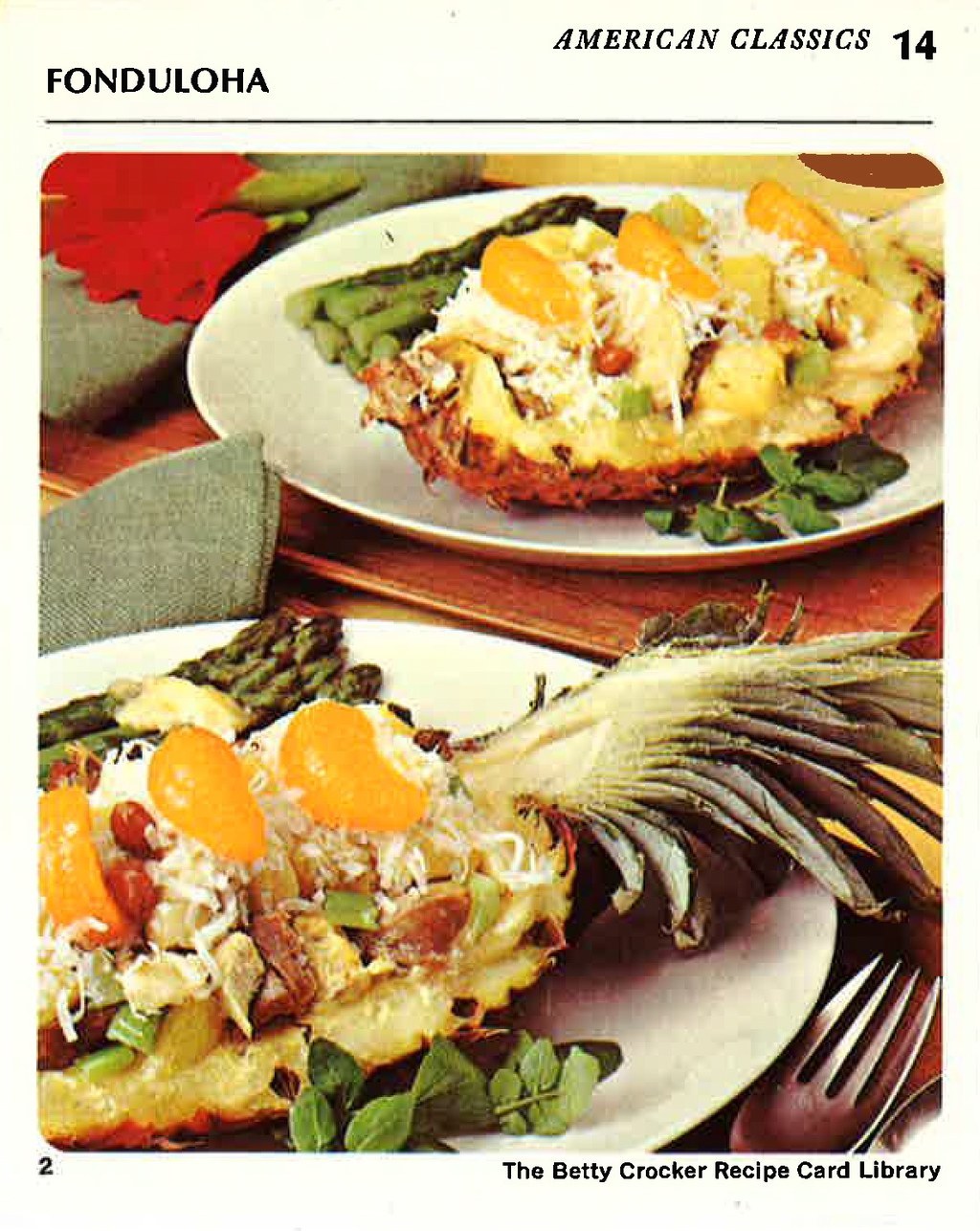 15.
Round Steak 'N Ravioli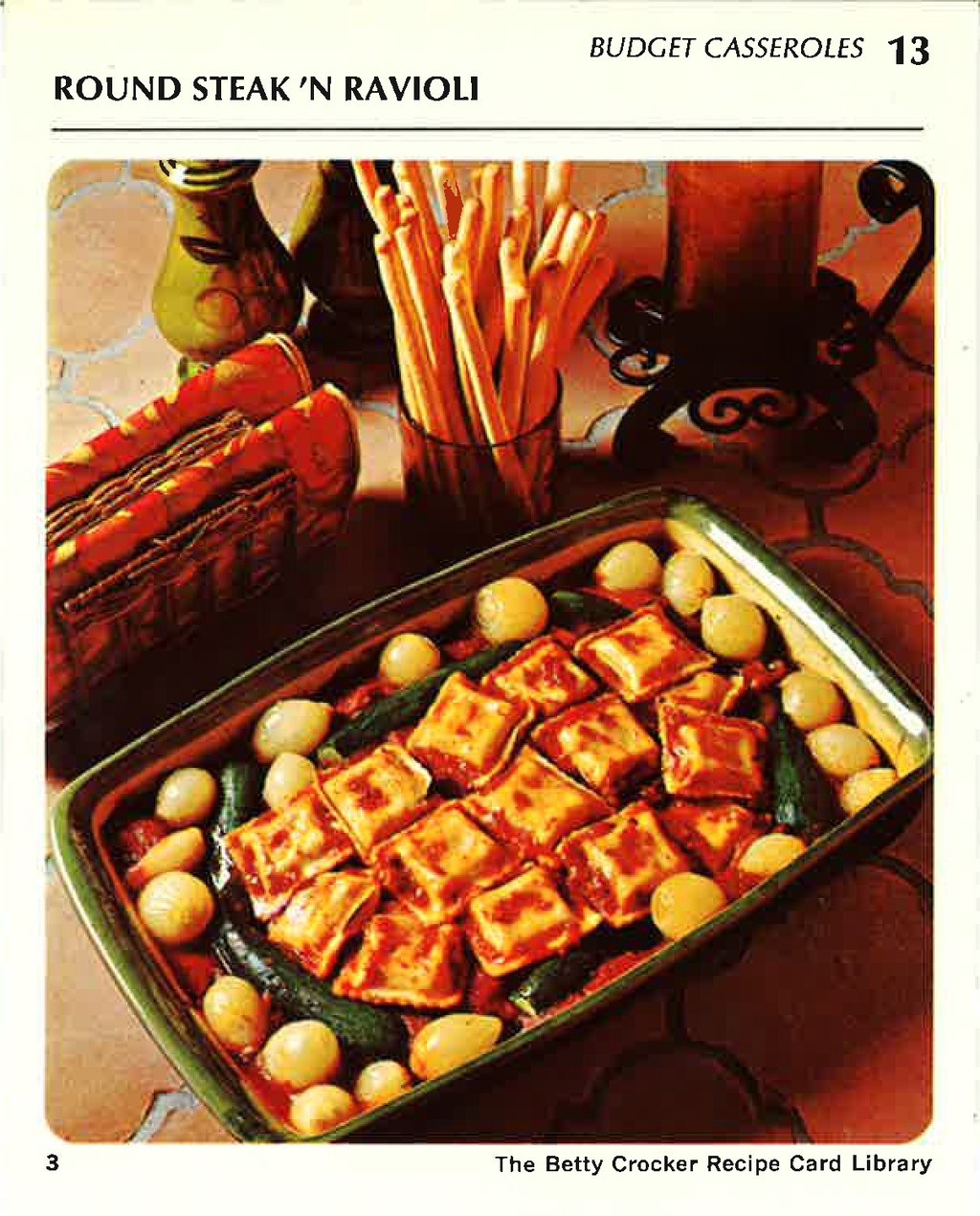 14.
Curried Fish in Rice Ring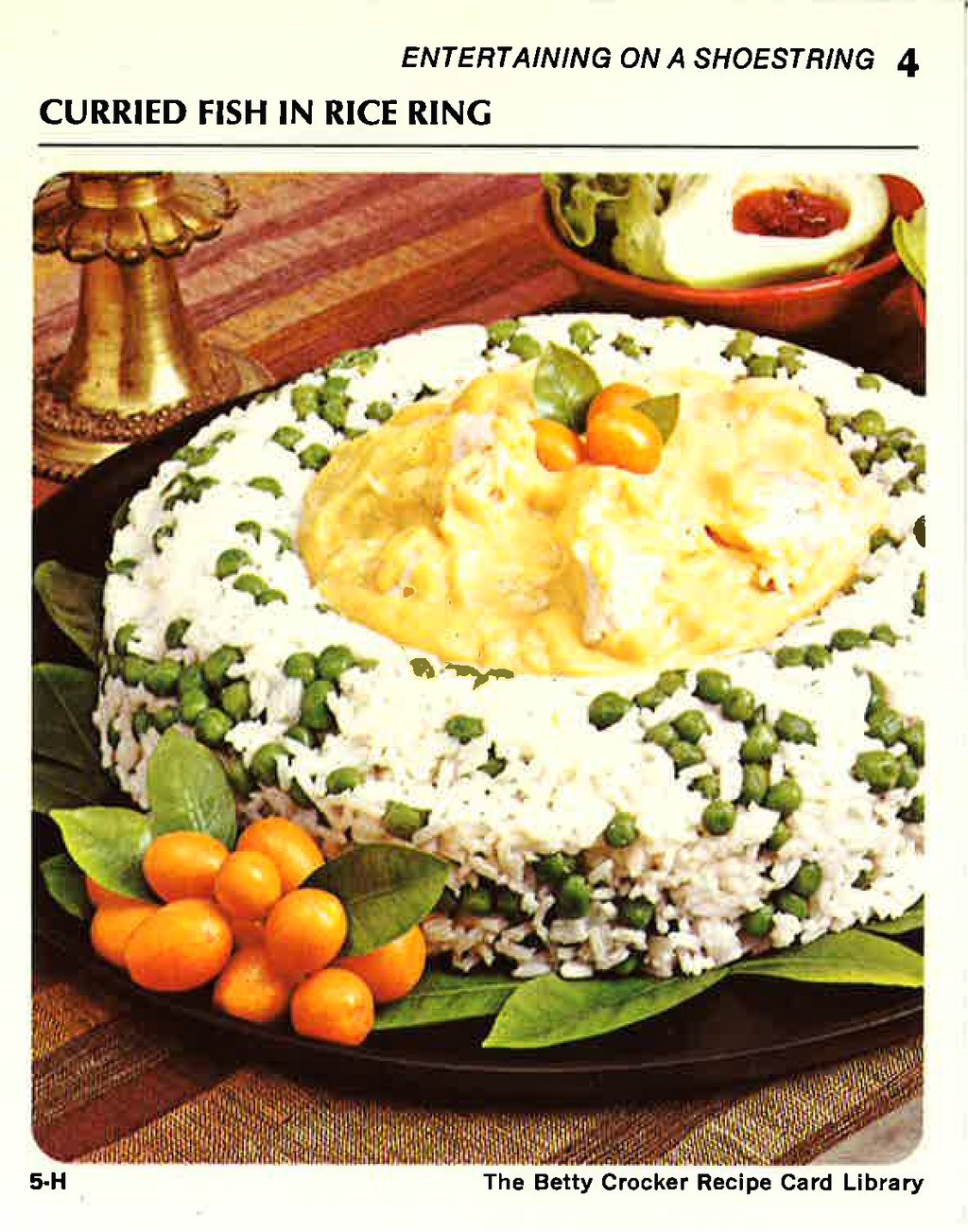 13.
Cheese-Egg Bake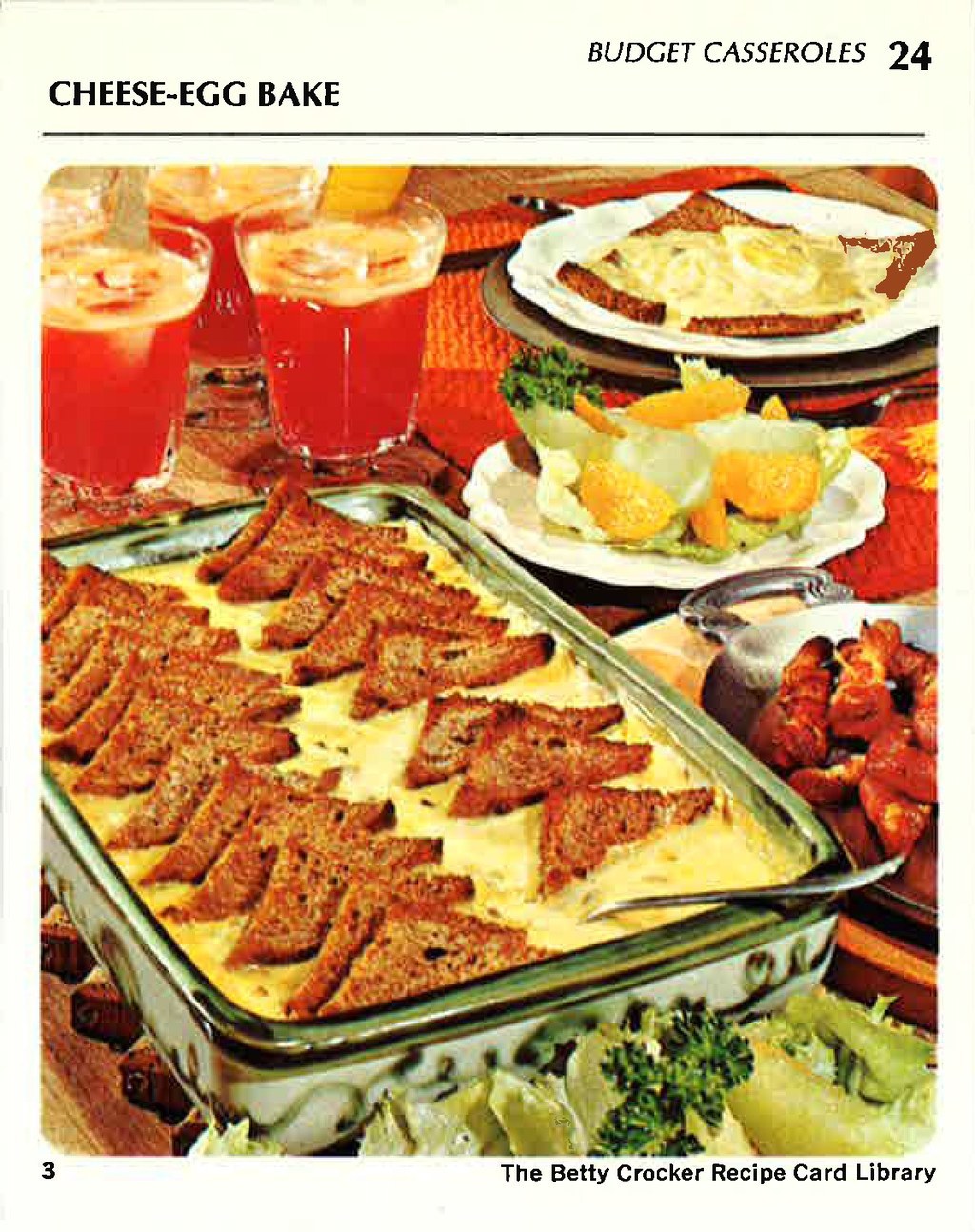 12.
Chicken Fricassee with Dumplings
11.
Seafood Coquilles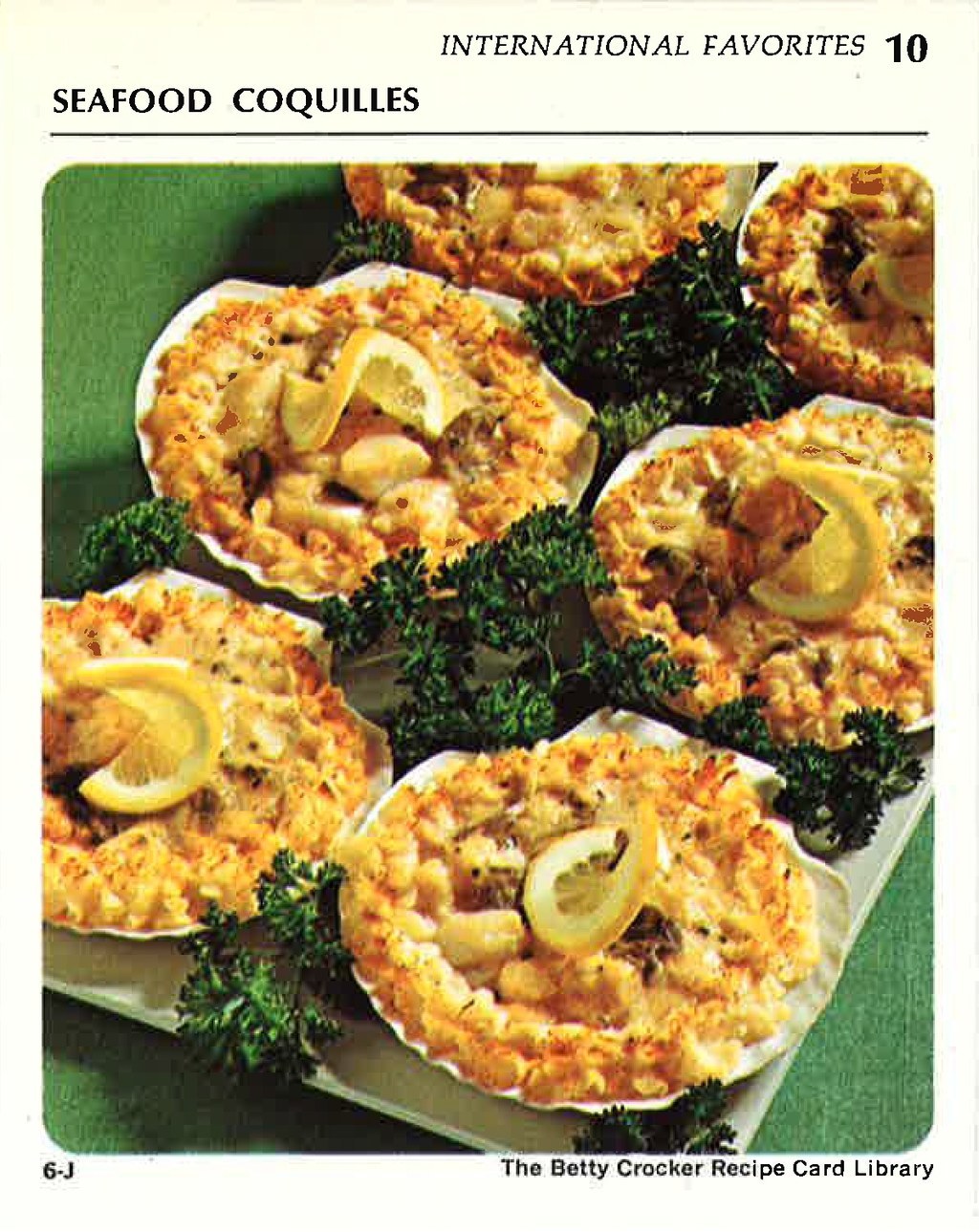 10.
Plantation Ham Pie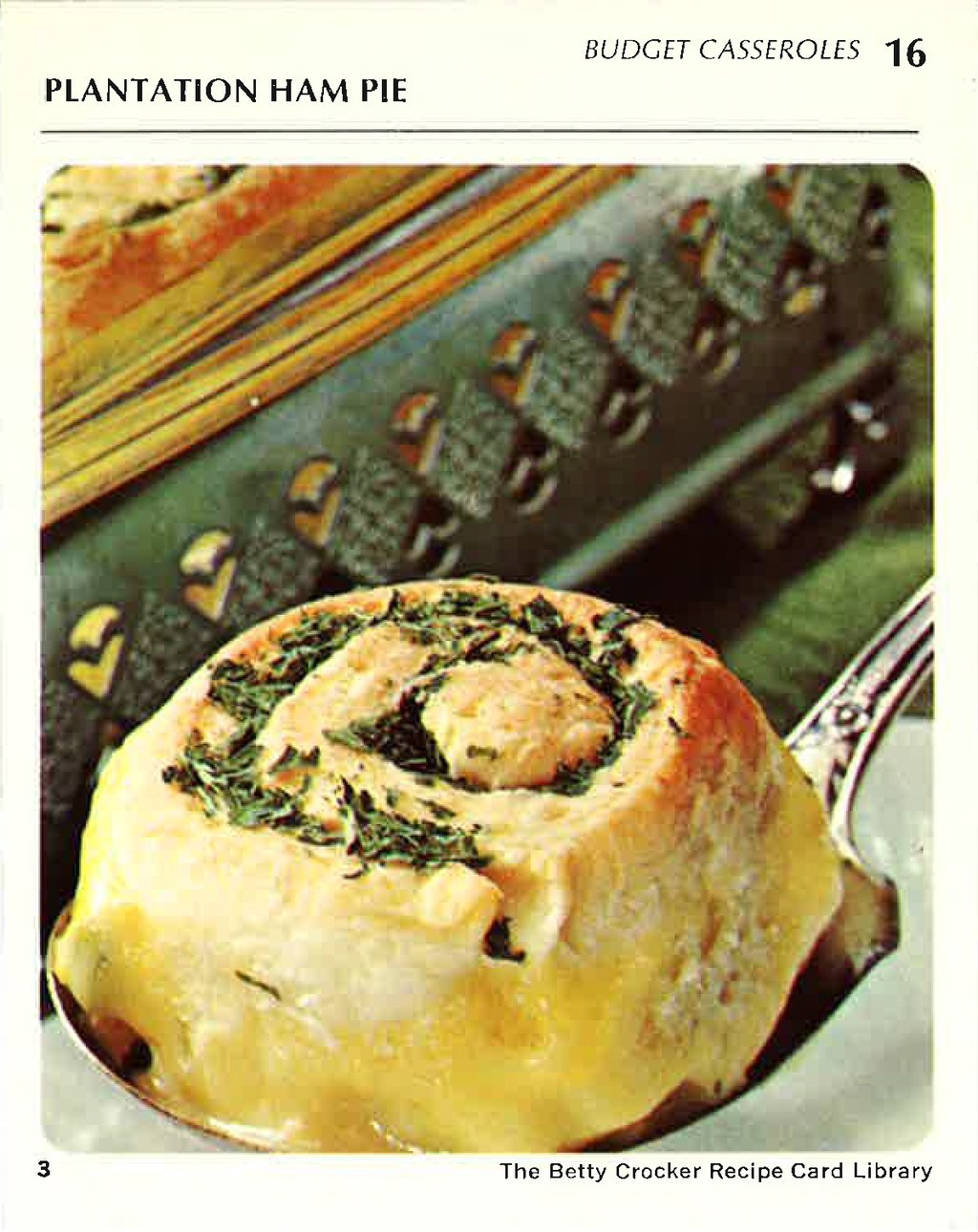 9.
Pink Bavarian Cream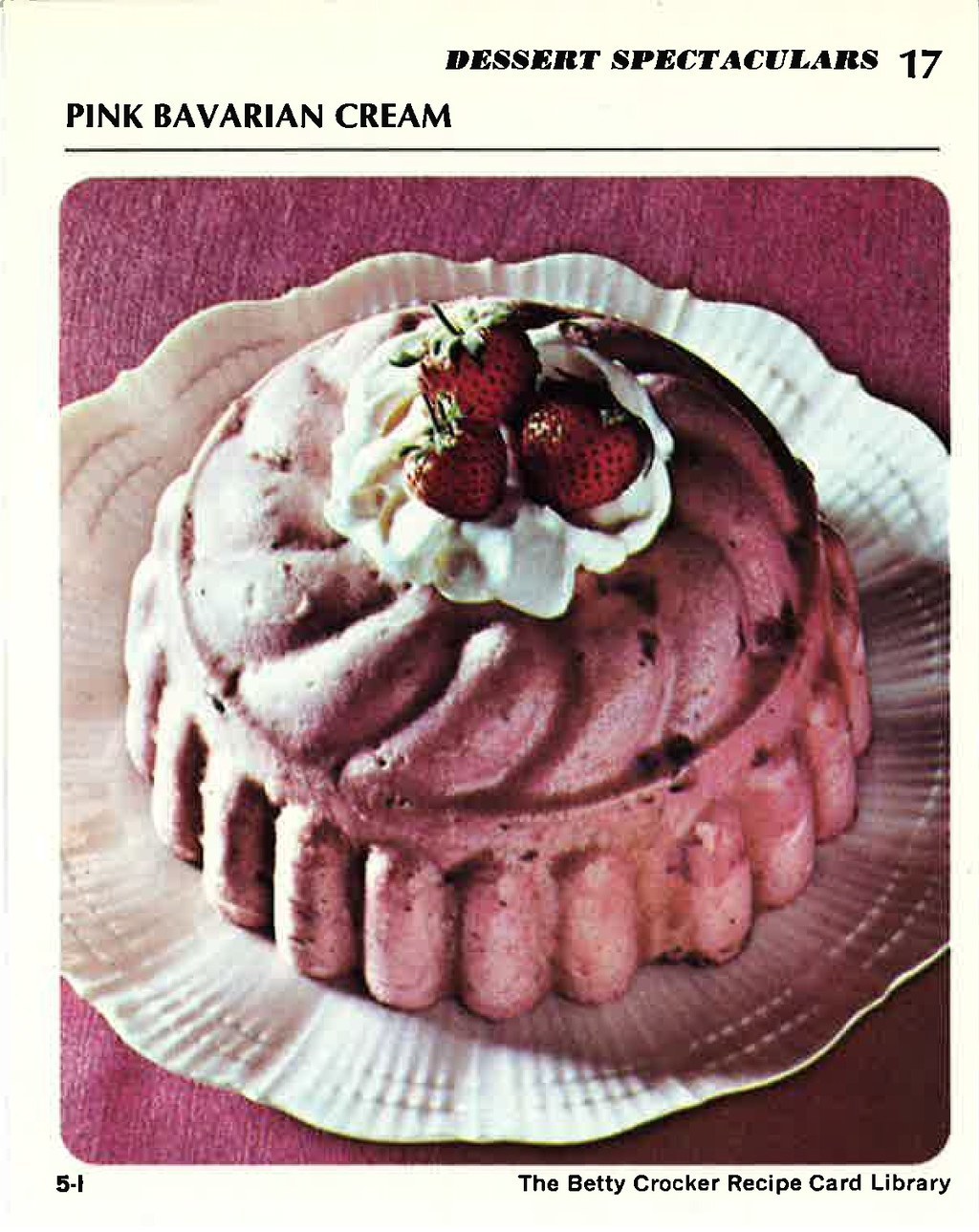 8.
Cheeseburger Pie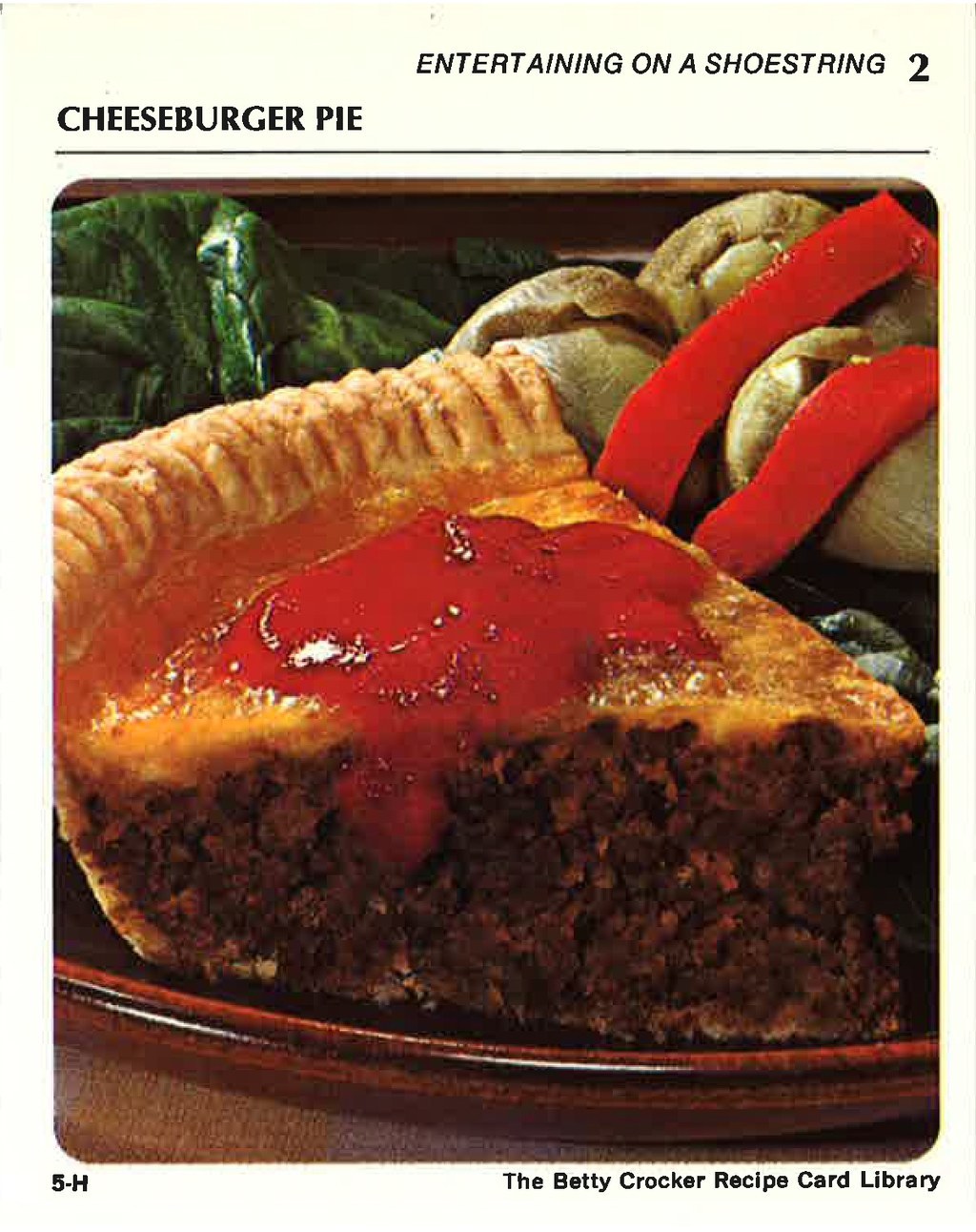 7.
Frank-Bean Bake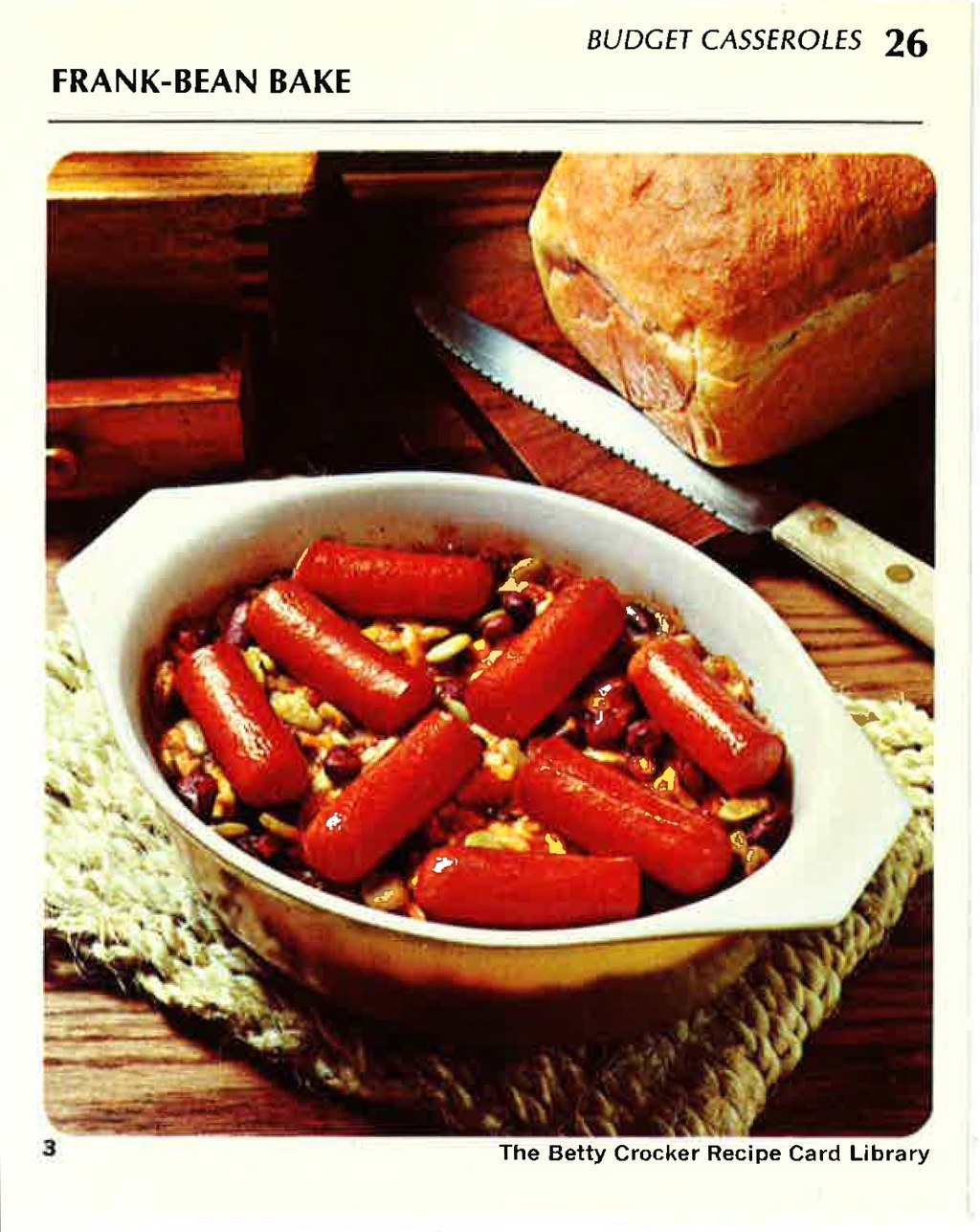 6.
Sombrero Pie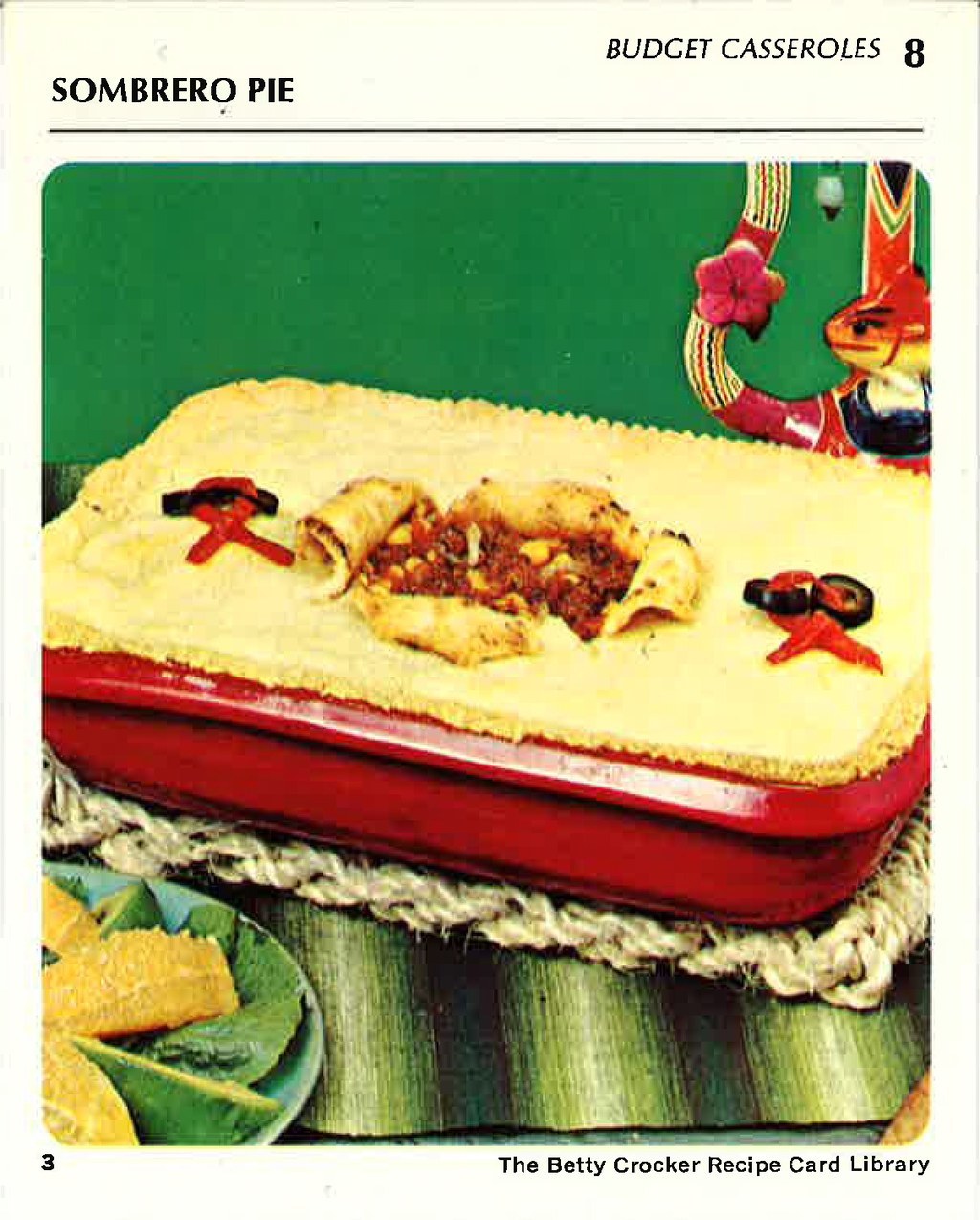 5.
Bologna Biscuits with Vegetables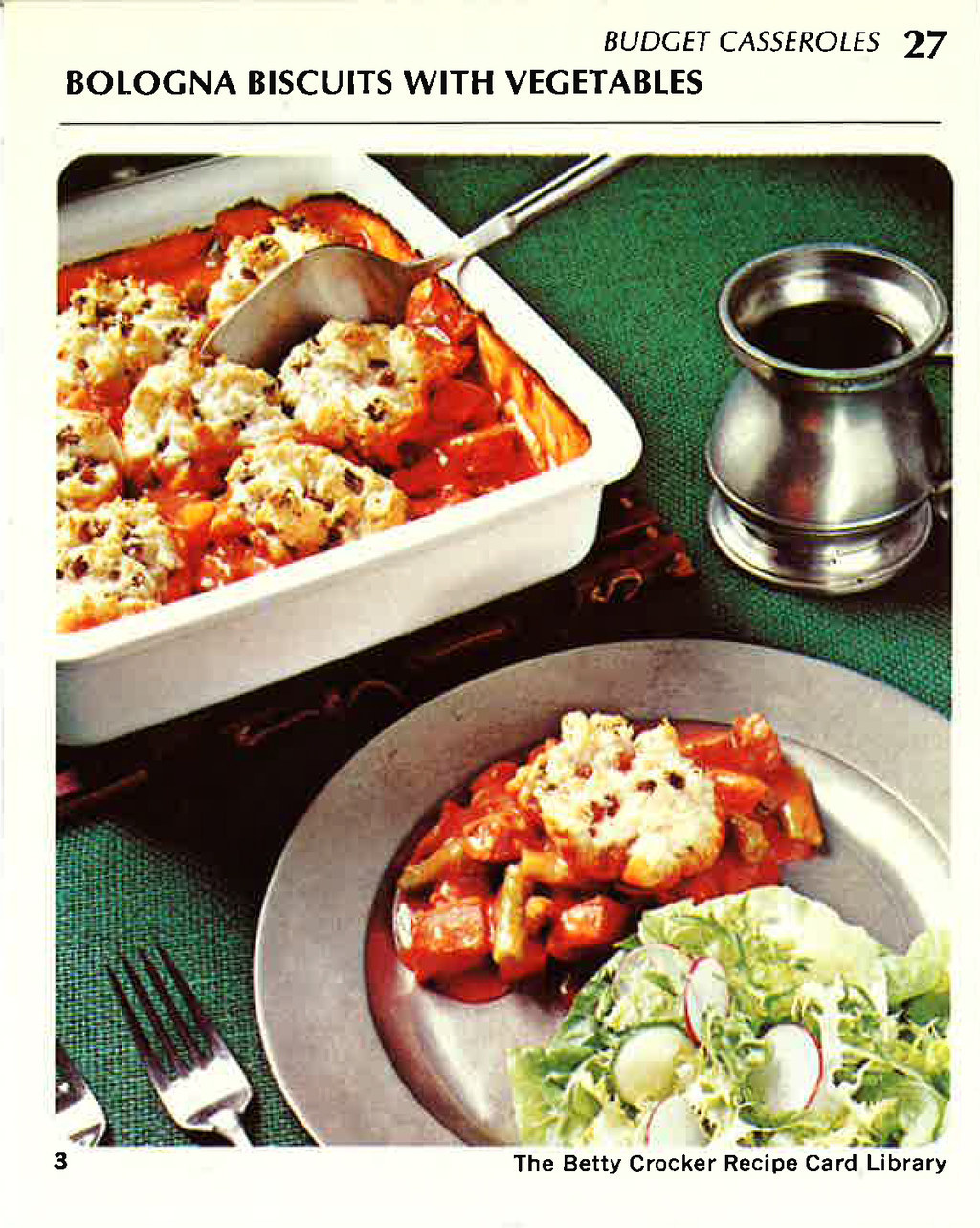 4.
Ribbon Meat Loaf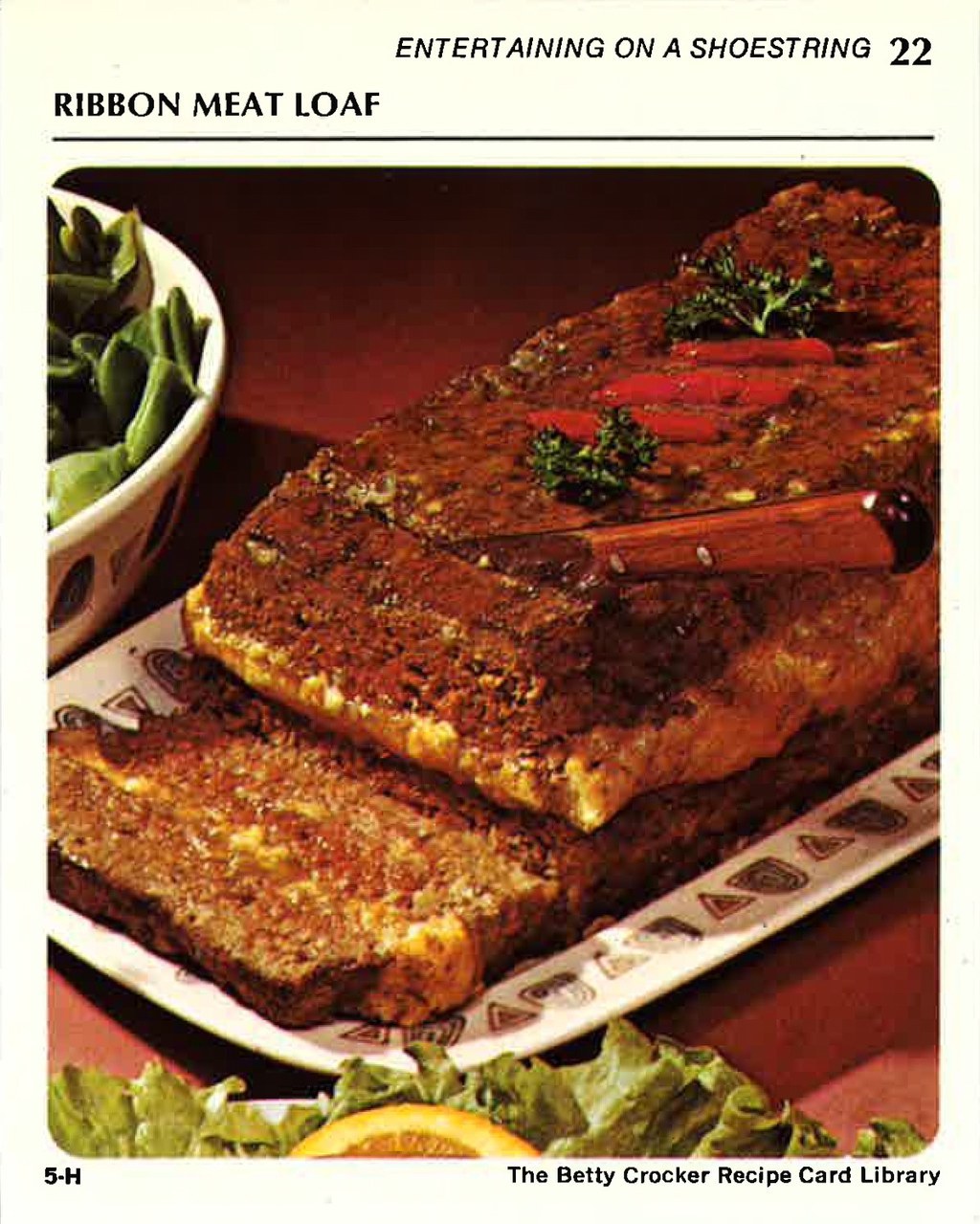 3.
Lime Ribbon Delight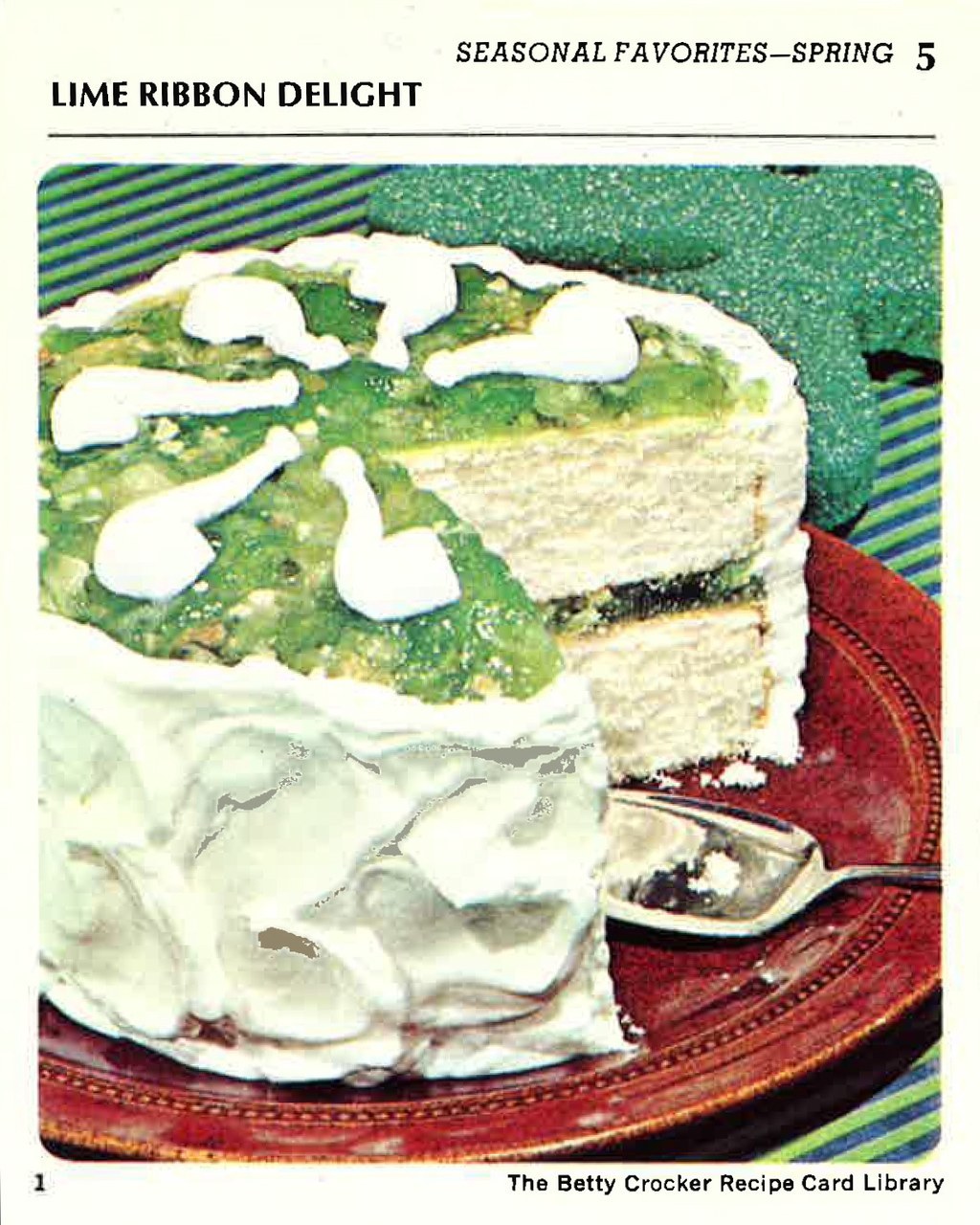 2.
Man-Pleasing Appetizers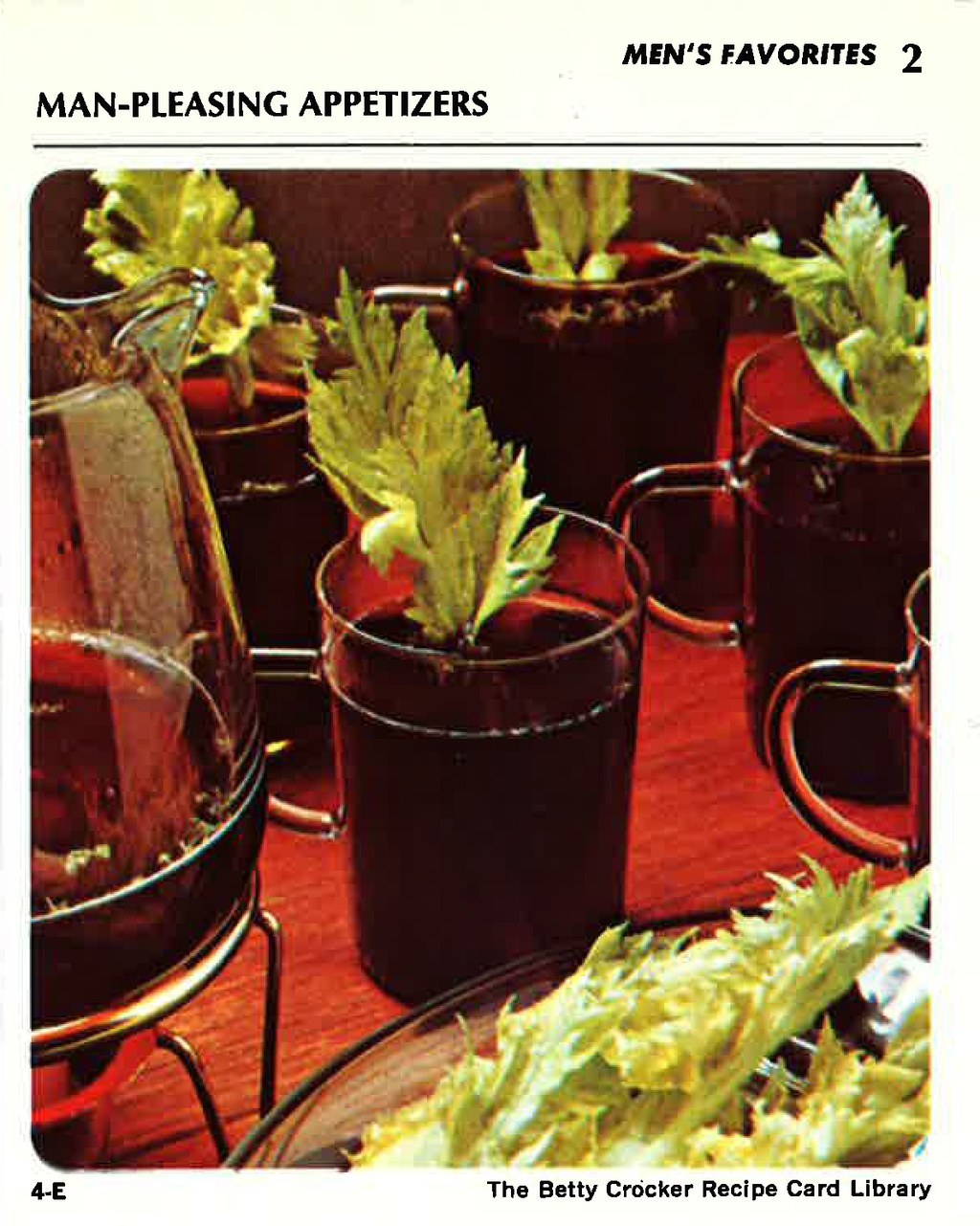 1.
Steamed Holiday Pudding