Behold the Chipotle Quesarito.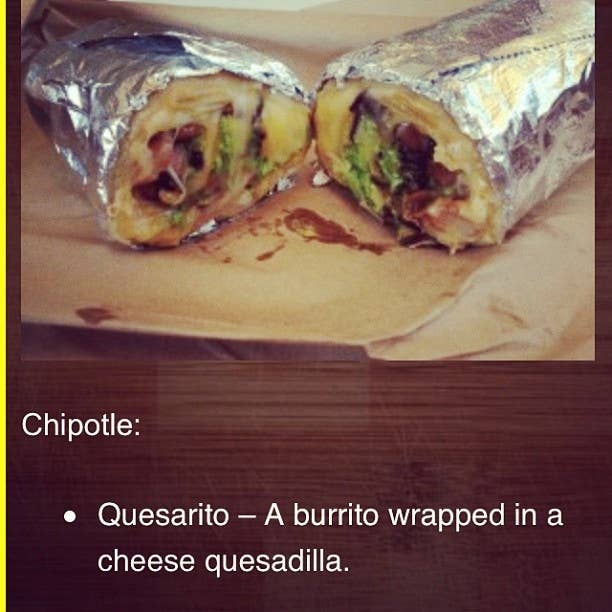 It's a secret, off-menu Chipotle offering that combines a quesadilla and a burrito. It has Facebook fan pages like any decent celebrity.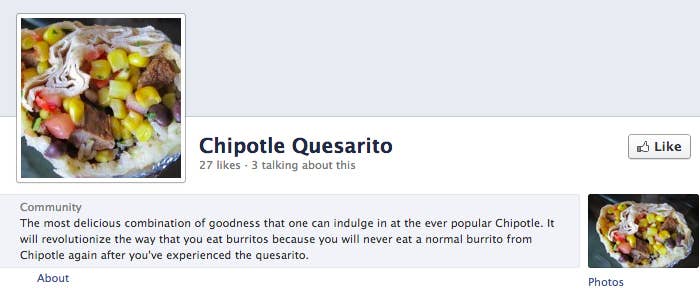 Here's a good definition if you're still confused.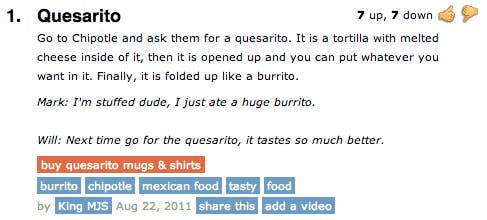 But how does it taste? A Brand Eating review of the Chipotle Quesarito gives it a mostly positive review.
"The use of the quesadilla gives the burrito a nice crisp sear as well as a solid layer of cheesy goodness. The cheese cools pretty fast though and isn't as gooey as some may like but I like it.

The filling is, as always, however you choose to build it. In this case, I went with steak, corn salsa, cilantro-lime rice, and black beans. You can also opt for more cheese in the filling if you so choose. Between the cheese and the crisp sear, along with the normal accouterments, I like Chipotle's Quesarito quite a bit."
But according to Chipotle communications director Chris Arnold, quesarito fans are few and far between.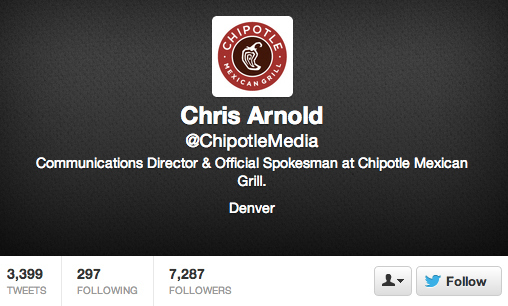 He said the dish does not exist on Chipotle's menu, in its training manual, or in its system, but the company has a culture where the employees are trained to make what people ask them to make, within reason.
"If it's something we can do, we'll do it," Arnold said. The Quesarito and other urban-legend secret menu items are a problem for corporate food chains, he said. "If you go into a Chipotle and order one, more likely than not, you will be met with a blank stare."
Still, the legend is growing as pictures and videos are shared on social networks.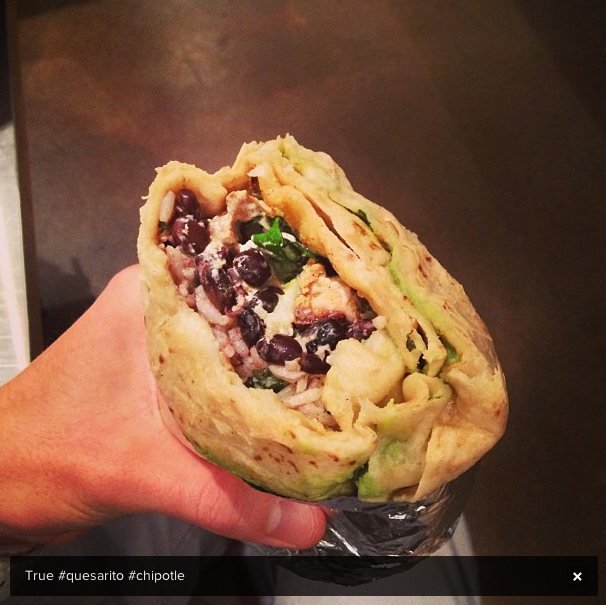 Despite the Quesarito fandom, there is "not a chance" Chipotle will add it to their menu, Arnold says.
"We don't do stunt menu items," he said. "We're not Taco Bell. We make food with the ingredients that we can."