Alana Phillips, a woman from British Columbia, wrote an amazing Facebook post on Wednesday about how proud she was of Canada's new government.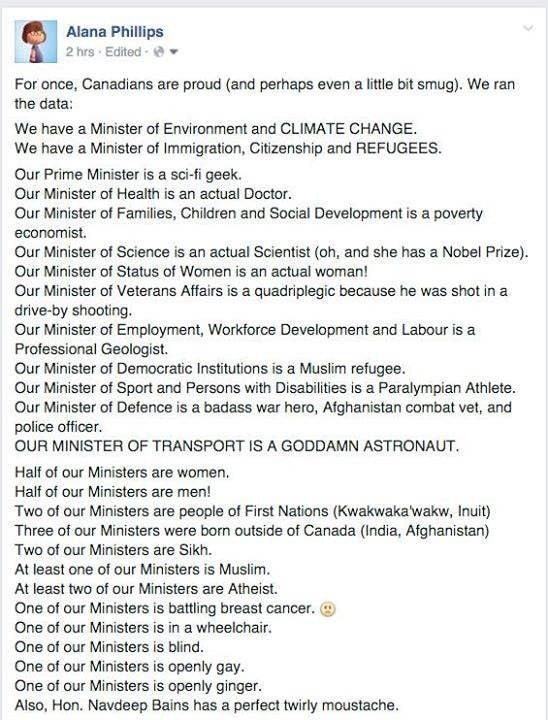 Phillips noticed that people were pretty into it, so she screenshot it and posted it again, it's now been shared over 20,000 times.
The comments on the post are super cute, including ones from Phillips, who wrote: "Crikey. This thing is getting some momentum. 😧"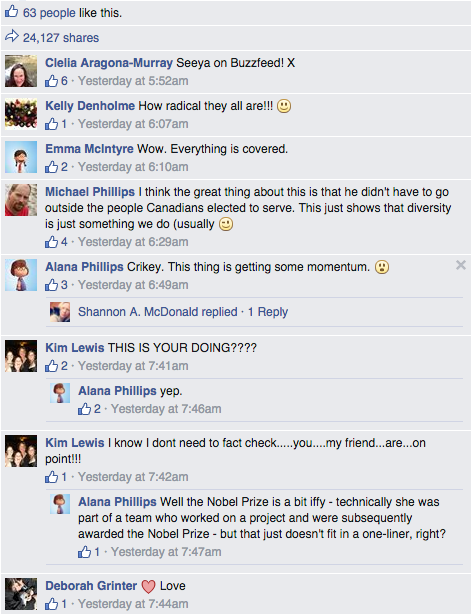 The attention has gotten so intense on Phillips's profile that she released an "FAQ" explaining that a few of the facts in her post are a little off — she writes that she would have fact-checked it if she knew it would go viral.
Weirdest of all, though, is that a DIFFERENT Canadian woman named Emily Walsh wrote almost an identically smug and Canadian Facebook post on the same day.
🇨🇦 Canada is so hot right now 🇨🇦