The World's Most Expensive BLT Costs $237 And Is Covered In Edible Gold Dust
Yes please.
INGREDIENTS: 7 rashers of rare breed pig bacon, sliced truffles, saffron, a free range egg, and most importantly, edible gold dust.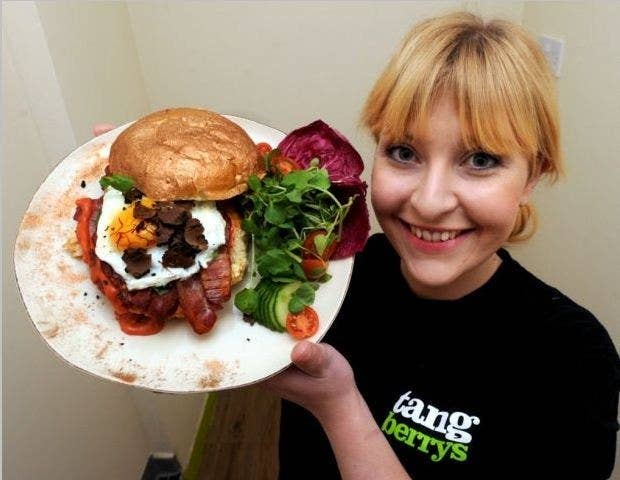 The sandwich was made by Tangberry coffee house in Cheltenham, Gloucestershire, U.K. It's called The Bacon Bling Sandwich and it's being called the world's most expensive sandwich according to The World Record Academy, but NOT the Guinness World Records (record drama). It's currently being sold for charity, with proceeds going to SKRUM, a British charity which helps children in Swaziland learn to play rugby, and the Regular Forces Employment Association.