Back in August, Paul Stenson, the owner of The White Moose Café in Dublin, Ireland, posted a snarky Facebook post about vegan customers.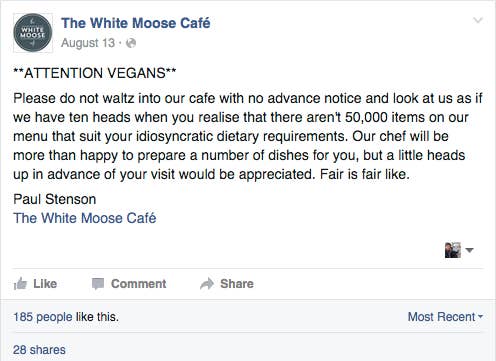 Stenson told BuzzFeed News that the woman he wrote about discovered the post last week and shared it to different vegan Facebook groups.
That's when things started to spiral out of control.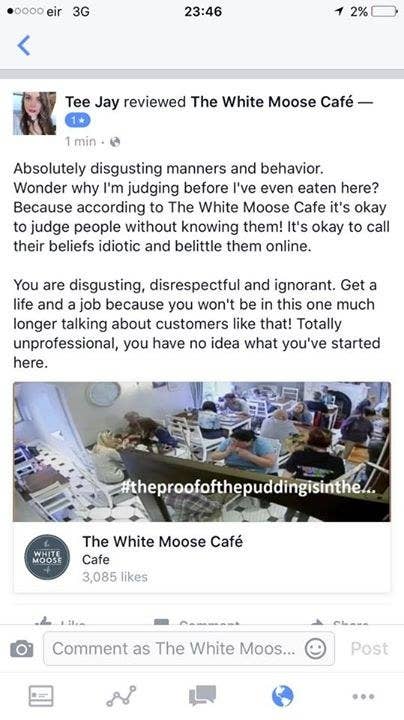 Negative reviews, mean comments, and one-star reviews from vegans all over the world started appearing on Stenson's page.

But things didn't just end there. "My page is run in a tongue-in-cheek way," Stenson said. "So I can never back down. So I fought fire with fire."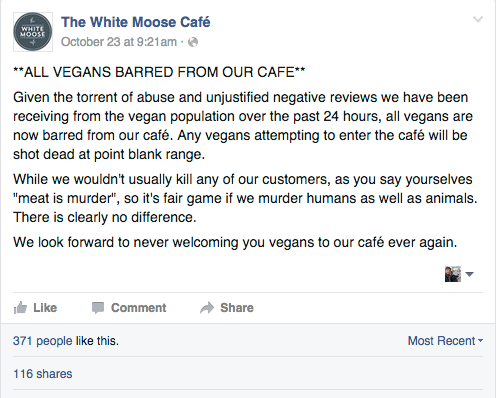 First, Stenson fake-banned vegans and then explained he was just joking. Then in another message wrote that "...you will still be shot dead if you attempt to come in. I am obviously still deadly serious."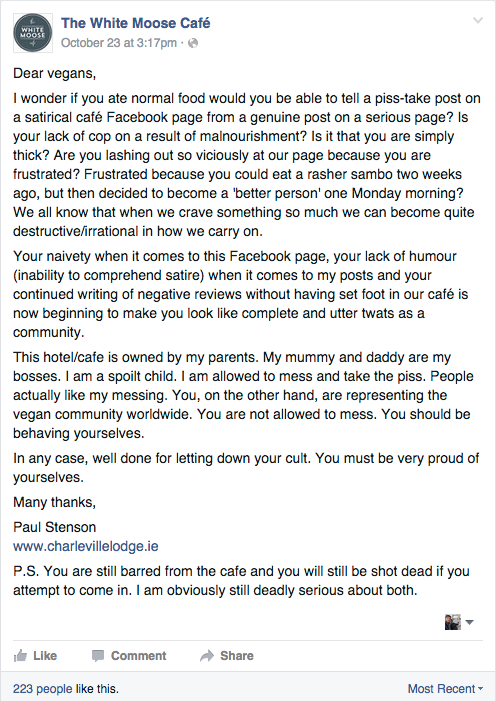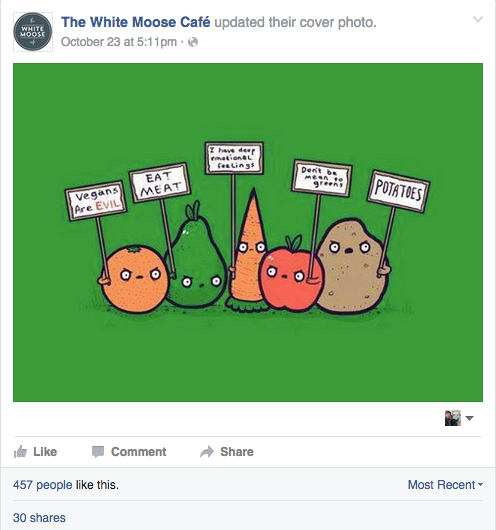 People got more upset with Stenson for threatening to shoot vegans. So he ended up apologising again, this time ending the post with, "P.S. Fuck you."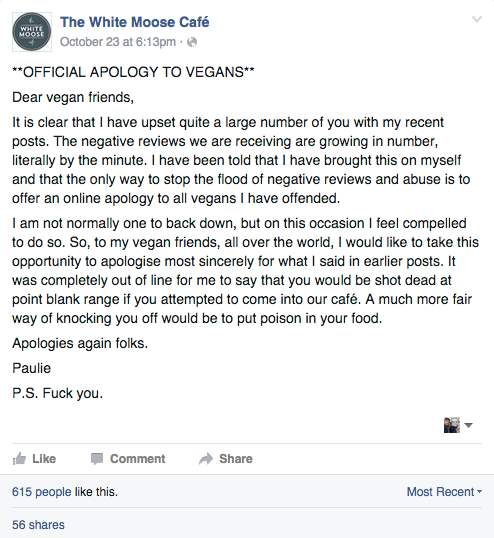 Things got so out of hand that protesters showed up in front of the restaurant — only it wasn't open.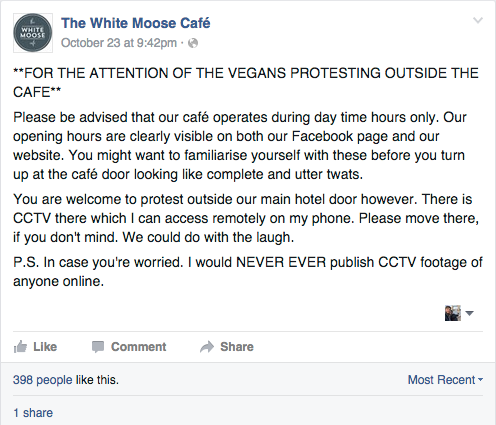 Stenson started sharing some of the comments he was getting from vegans.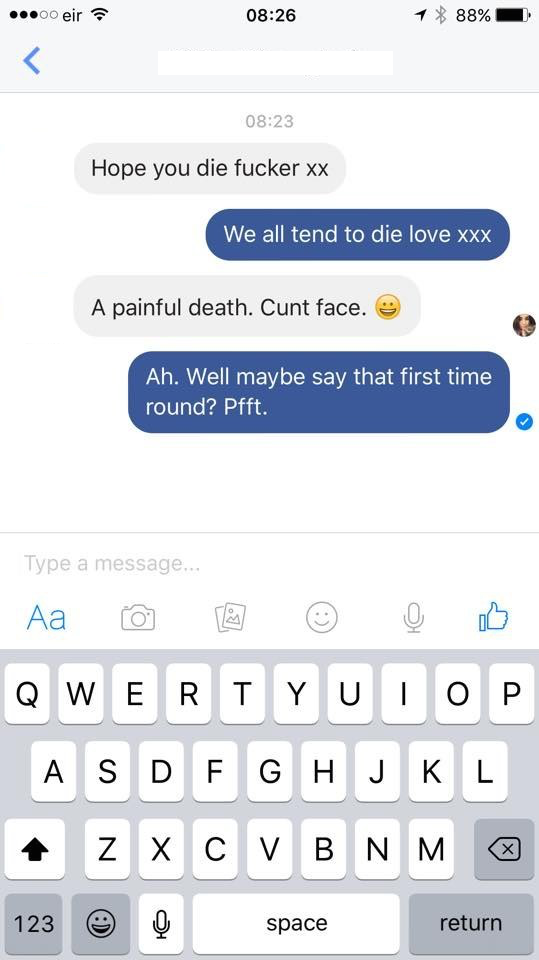 He said he's received death threats and that people have told him they wish he had been aborted. But he said he also loves all the support he's getting.

"The non-vegan interwebs started to hear about the whole thing and they loved my stance," he said.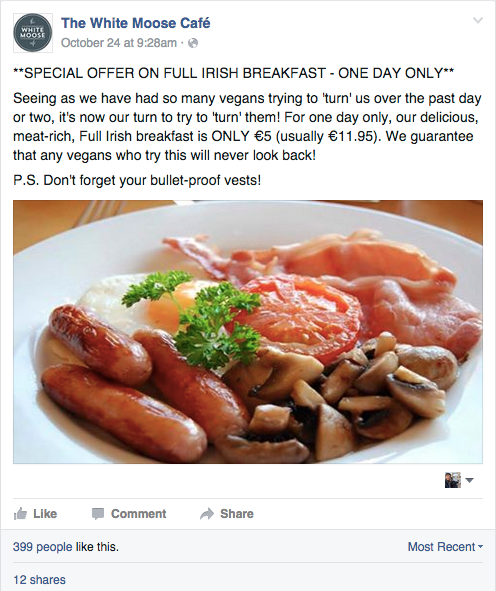 As for why vegans took it so seriously, "I reckon they are lacking in intelligence due to a vitamin B12 deficiency," he said.
Which is encouraging people to report Stenson to the local police for threatening a mass shooting.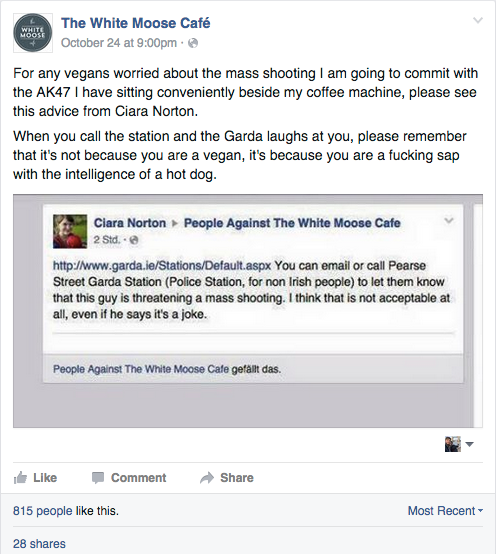 As for the restaurant's reviews section, many of the newer responses are five-star comments from people all over the world, hoping to defend Stenson from the vegans.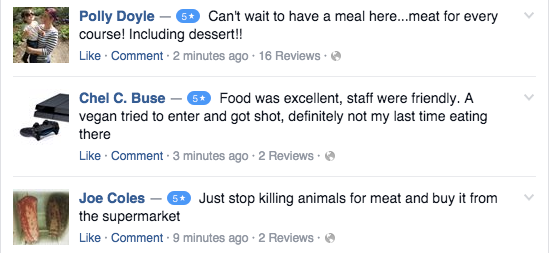 Although the vegan community is still trying to fill his page with one-star reviews.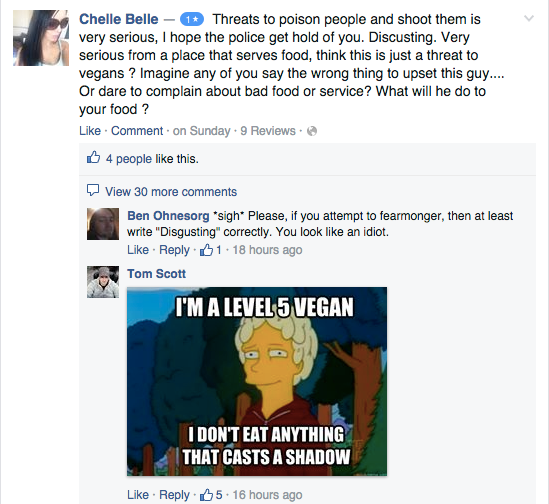 Ironically, all of this attention has now made The White Moose Café a news story all over the world.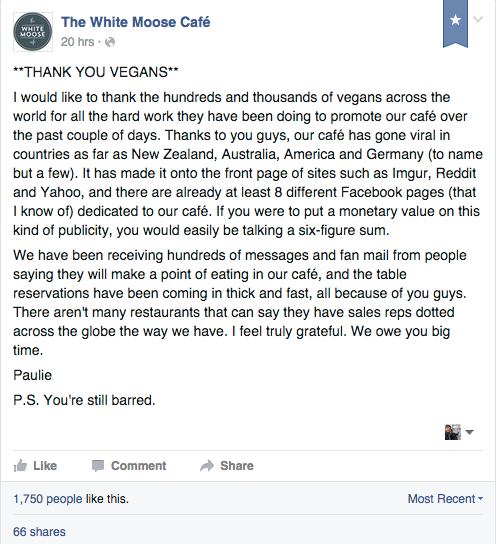 Stenson said that jokes aside, he will actually serve vegans. He just asks that if you give them some advance warning so they have time to prepare something.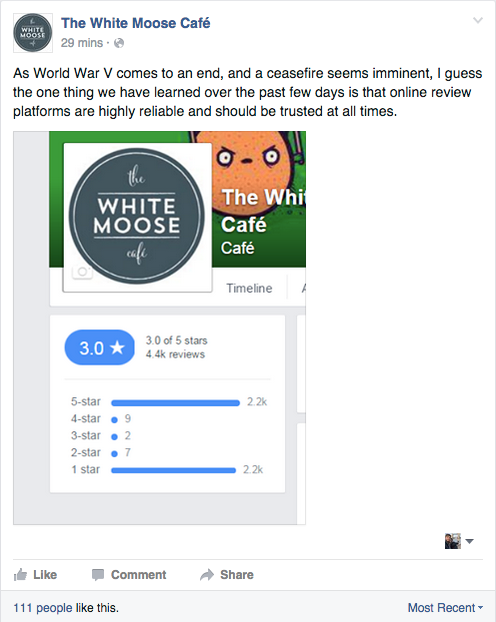 The internet is so weird.