Mexican Restaurant Makes Employees Wear "How To Catch An Illegal Immigrant" Shirts
The South Carolina chain Taco Cid has become part of an online controversy after an image of their insensitive employee T-shirts made its way to Twitter.
The shirts read: "How to catch an illegal immigrant," and feature a picture of a box on string with two tacos in it.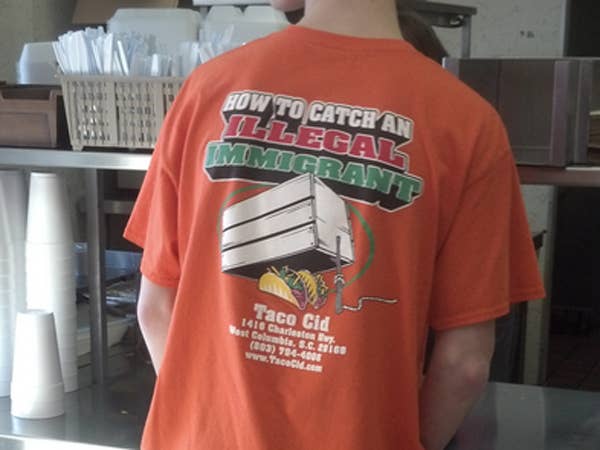 Taco Cid has put a statement regarding the controversial shirts on their website, defending the shirts as "witty and comical":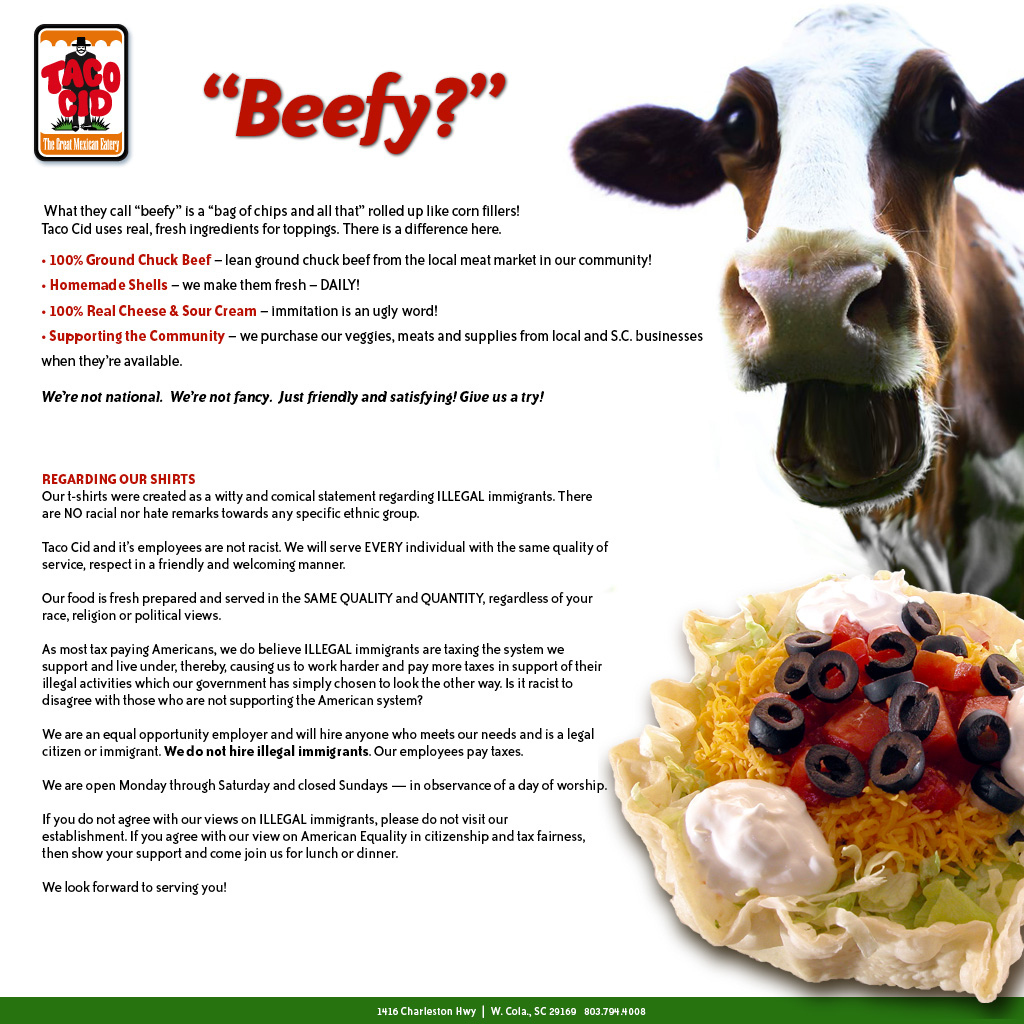 Our t-shirts were created as a witty and comical statement regarding ILLEGAL immigrants. There are NO racial nor hate remarks towards any specific ethnic group.

Taco Cid and its employees are not racist. We will serve EVERY individual with the same quality of service, respect in a friendly and welcoming manner.