"Kids of all ages are encouraged to invite their mothers to Hooters for special treatment on Mother's Day," said Dave Henninger, chief marketing officer, Hooters of America. "The free entrée deal is just one way for Hooters to show its appreciation for hard-working moms and to provide a relaxed atmosphere to enjoy a delicious meal with the family."
Based off the response Hooters got from the deal last year, they're expecting 20,000 moms to come by for wings.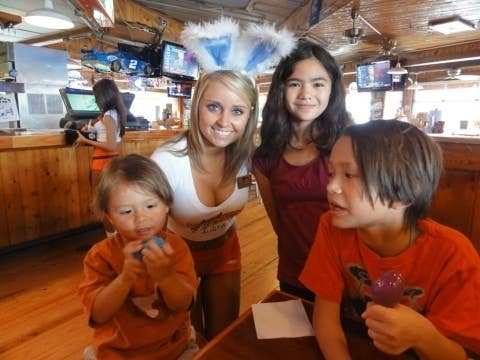 So, you know, if you're looking for a "relaxed environment"...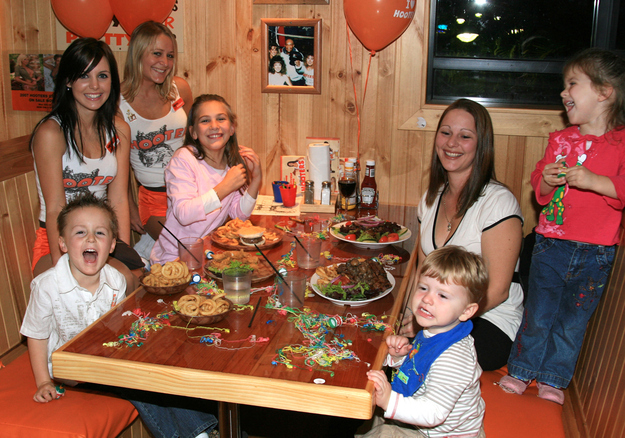 ...to have "a meal with the family," Hooters is the place for you.