Last weekend, 20-year-old Keiran Cable from Rhondda, Wales, thought he was going to a pub to watch the Rugby World Cup. When he got there, though, he discovered that about 50 of his friends had organised a fake funeral for him.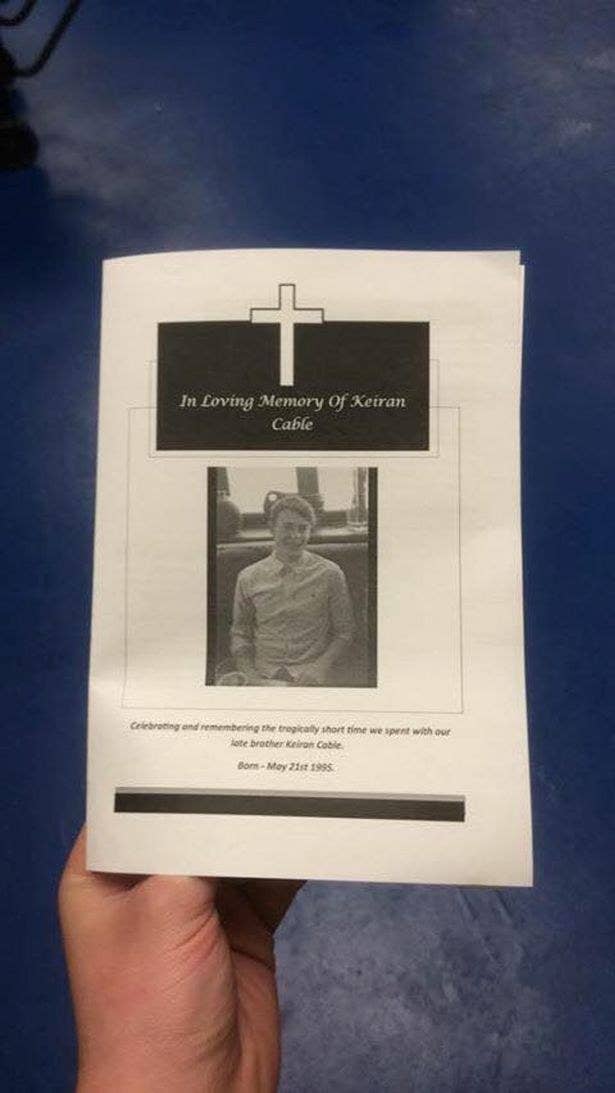 Cable's friends put the funeral together because they said he'd been spending so much time with his new girlfriend.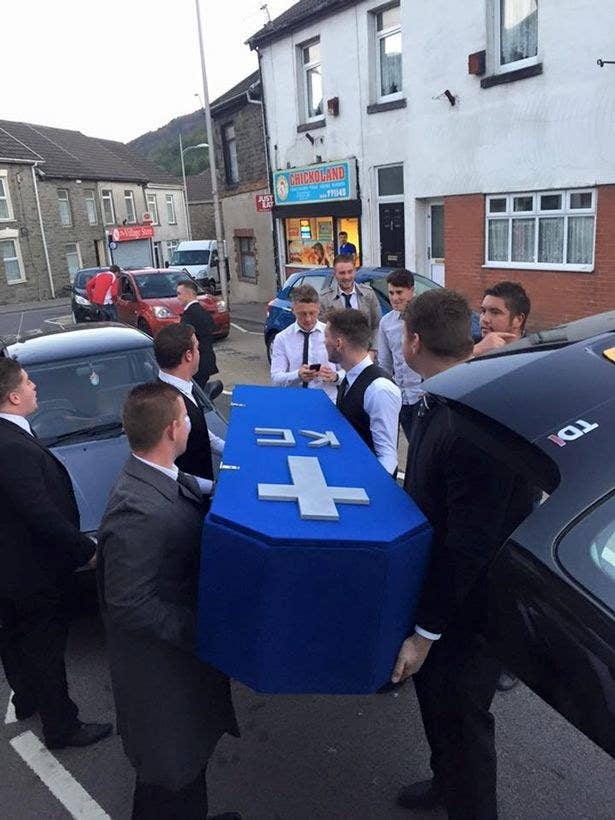 That's Cable in his coffin. Ben Sullivan, one of the funeral organisers, told BuzzFeed News that the attendees were all close friends who have known Cable for four or five years. Most play with Cable on the local football team.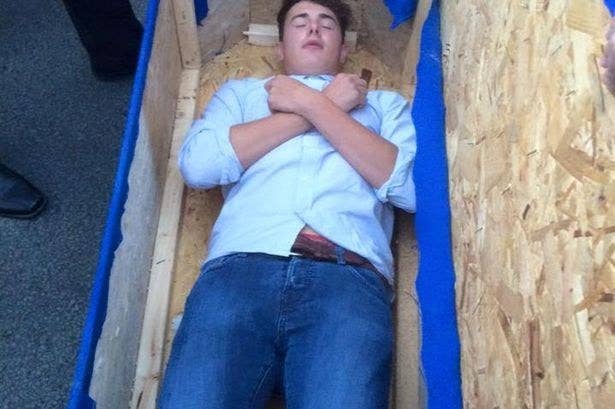 There was a fake vicar and they sang a bunch of football songs as hymns, and even borrowed a hearse for the event. One of Cable's friends sang a song in memory of him to the tune of the Kaiser Chiefs' "Ruby".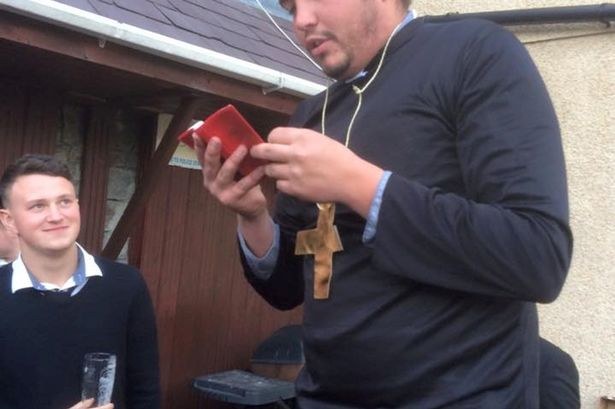 "I was in complete shock and didn't know what to do or say," Cable told Wales Online. "My cheeks were aching from smiling so much. The boys made a massive effort and it was definitely a day to remember."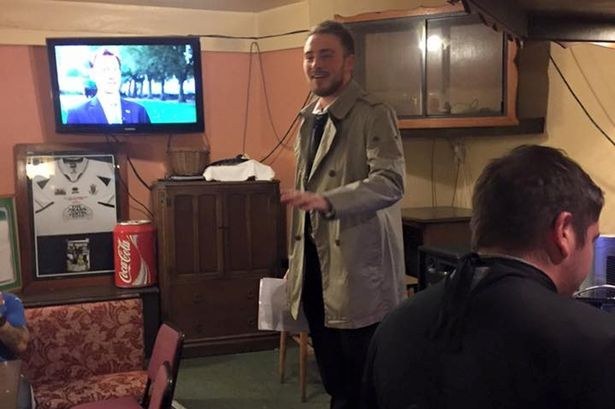 Sullivan said Cable's girlfriend actually took the whole thing pretty well. "Don't think my missus would," he said.
"A friend of ours works for Wales Online and she picked the story up," Sullivan said. "Next thing you know all the major news papers want it. We've seen articles in America, China, Europe, even Australia!"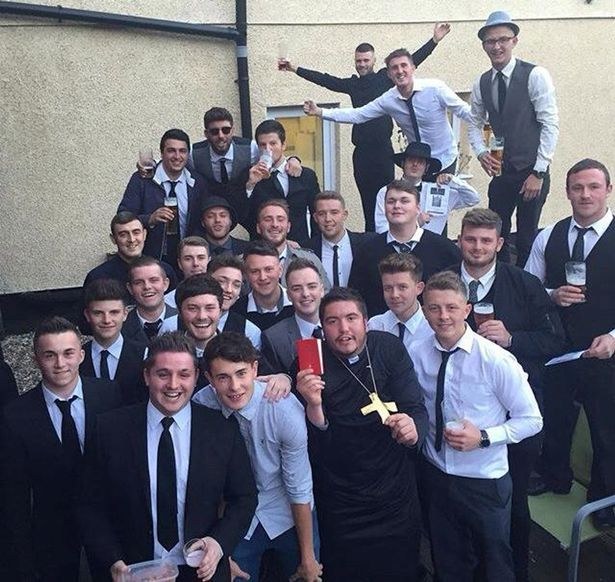 Cable told BuzzFeed News that all the attention has left him speechless:
"I've recently been away on holidays so the boys took the opportunity to plan the fake funeral! I honestly had no idea about the whole thing. It was one big surprise! I've had hundreds of friend requests on Facebook. My name has been mentioned everywhere and the amount of people that have approached me is surreal I've been interviewed on the radio. It's just one big dream!"
Ryan Broderick is a senior reporter for BuzzFeed News and is based in New York City.
Contact Ryan Broderick at ryan@buzzfeed.com.
Got a confidential tip? Submit it here.