Behold, Dunkin Donuts' new Donut Bacon Sandwich: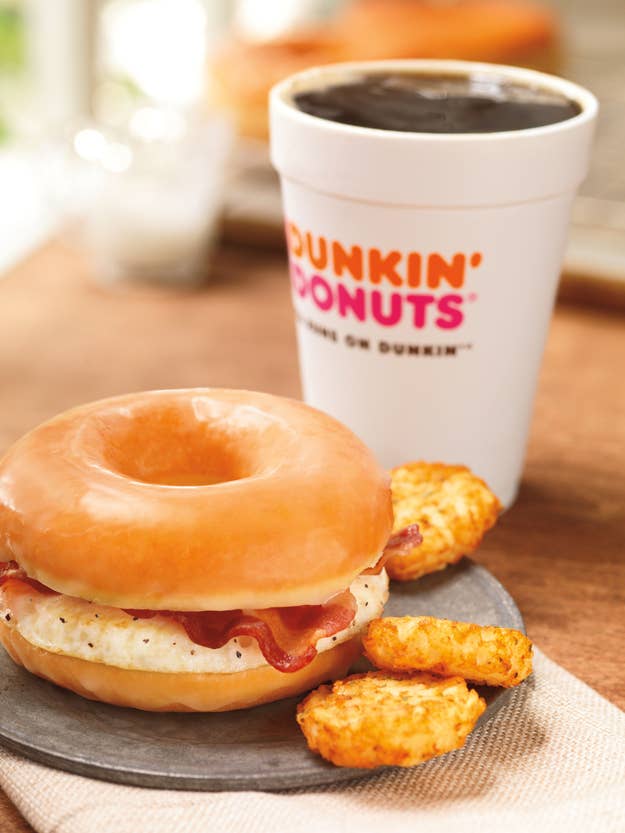 According to the AP story about this majestic thing, it's two donuts with fried eggs and bacon in the middle.
NEW YORK (AP) — Even as fast-food chains tout their healthy offerings, they're also coming up with fatty new treats to keep customers interested. Case in point: Dunkin' Donuts is adding a doughnut breakfast sandwich to its national menu this week.

The sandwich, which comes with fried eggs and bacon between a split glazed doughnut, will become a part of the permanent menu starting June 7, which the chain claims is "National Donut Day." Dunkin' Donuts had tested the sandwich in select stores in eastern Massachusetts in April, creating considerable buzz online.
Also, an important point about this glazed pork Frankensandwich:
It's safe to say reactions to this announcement have been mixed.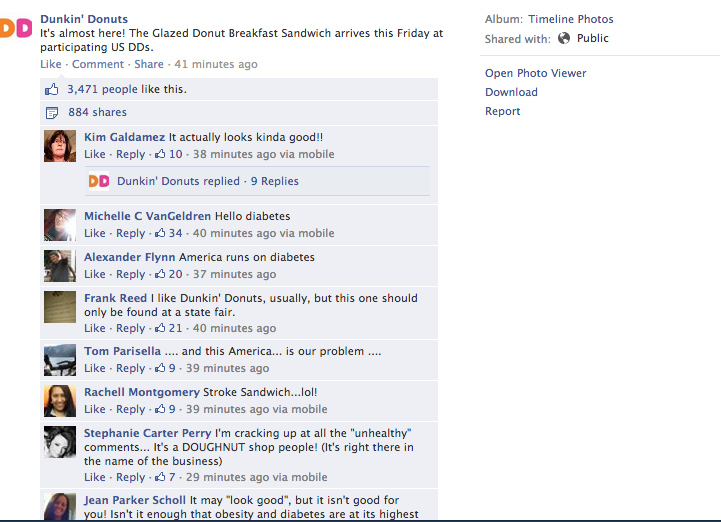 No word yet, however, on if Dunkin Donuts plans to up the ante and give us what we really want...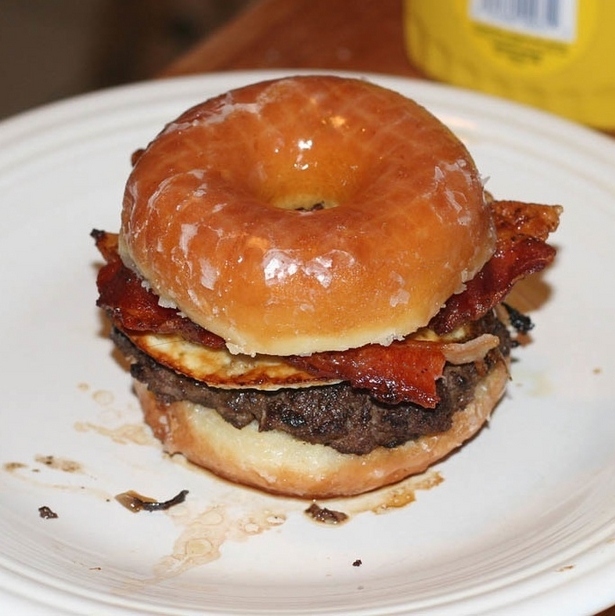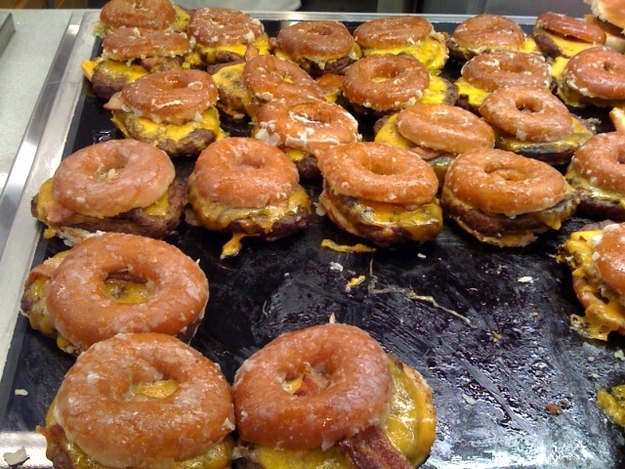 ...which are, obviously, donut bacon cheeseburgers.