A Fort McMurray Evacuee's Cat Was Taken Care By An Airline And It Was Adorable
Meet Meow Meow, the newest member of the Canadian North team.
Close to 100,000 people have fled from their homes in Fort McMurray, Canada, due to massive wildfires that authorities believe could burn for months. To accommodate families evacuating the area with pets, several Canadian Airlines — including Canadian North — opened up their coach sections to pets.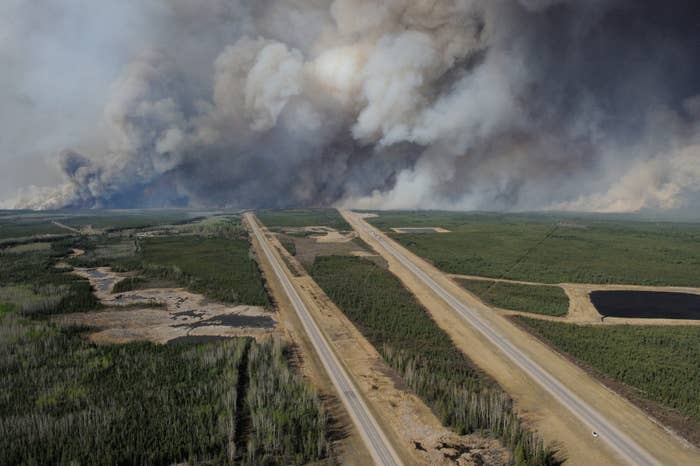 "It was definitely unusual to carry pets in the cabin, but due to the unusual circumstances we were able to bend the rules," a Canadian airlines spokesperson told BuzzFeed News. "We understand the emotional impact that it would have had to leave them behind."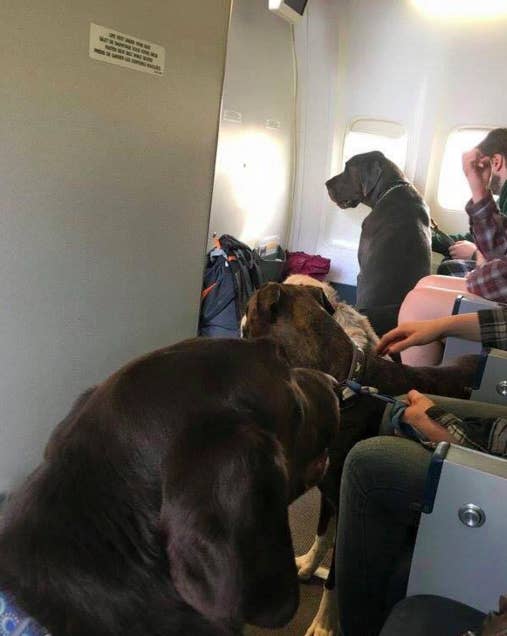 Sadly, last week, Krystal Scott's family had to leave their cat Meow Meow with Canadian North Flight Operations team members after she went into labor during the evacuation. "I'm pregnant and due any moment," Scott told BuzzFeed News. "The airline was amazing. We were so overwhelmed by their kindness."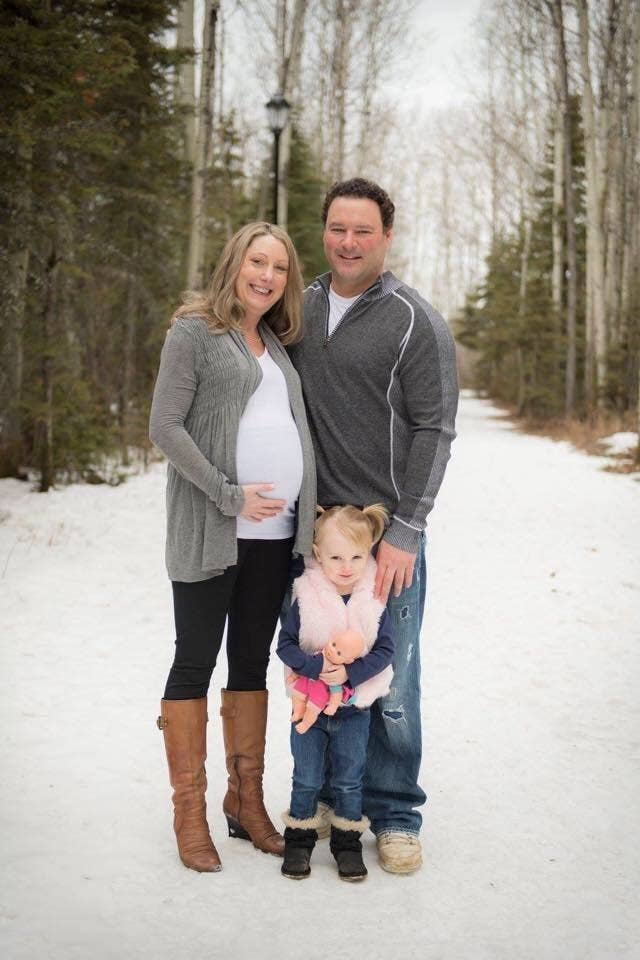 Meow Meow stayed with Canadian North in their office for a few days. And according to a Canadian North spokesperson, she was a great addition to the team.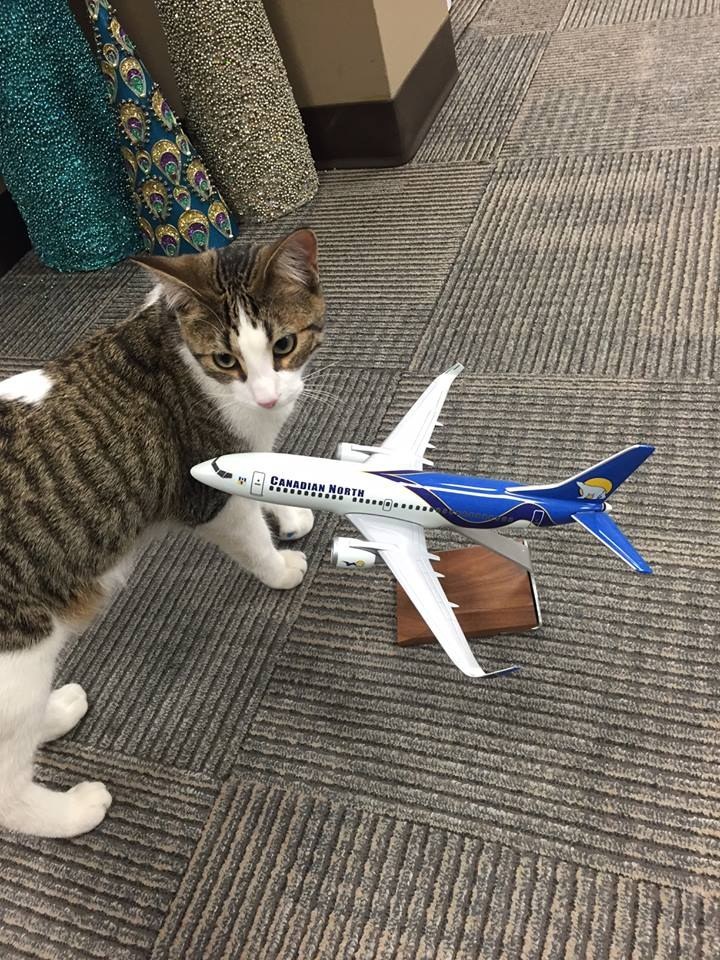 So much so that THEY GAVE HER A LITTLE NAME TAG.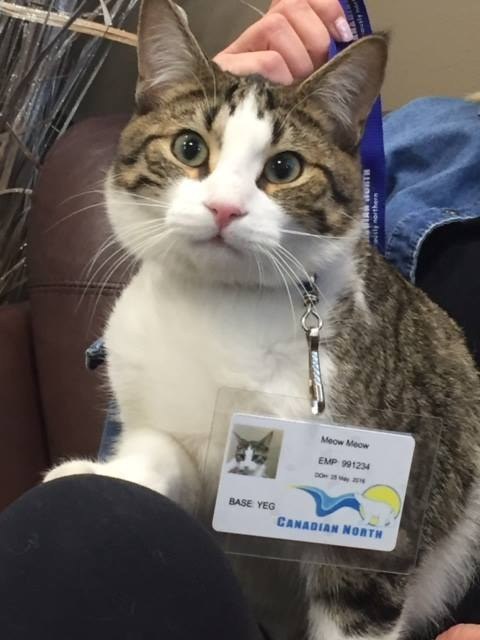 Oh my gosh.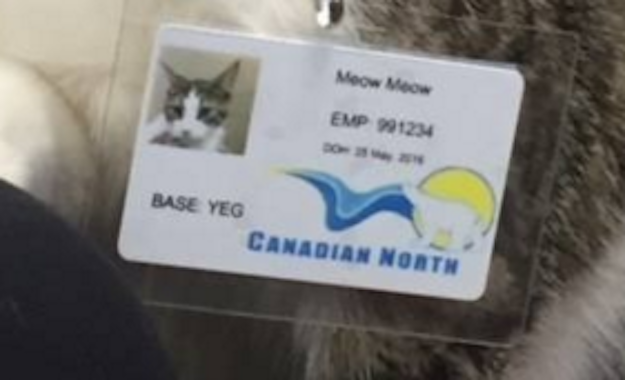 Canadian North kept updating their Facebook page with photos of Meow Meow's airline adventure. "We are happy that Meow Meow's adventures have brought smiles to so many faces and are sincerely thankful we were able to spend time with her last week," they said.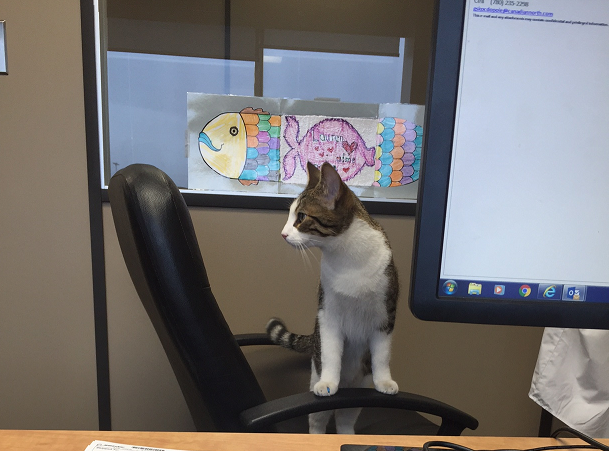 Meow Meow blowing up on Facebook also let Scott and her family keep tabs on her. "I think our daughter was the most worried; she loved Meow Meow," Scott said.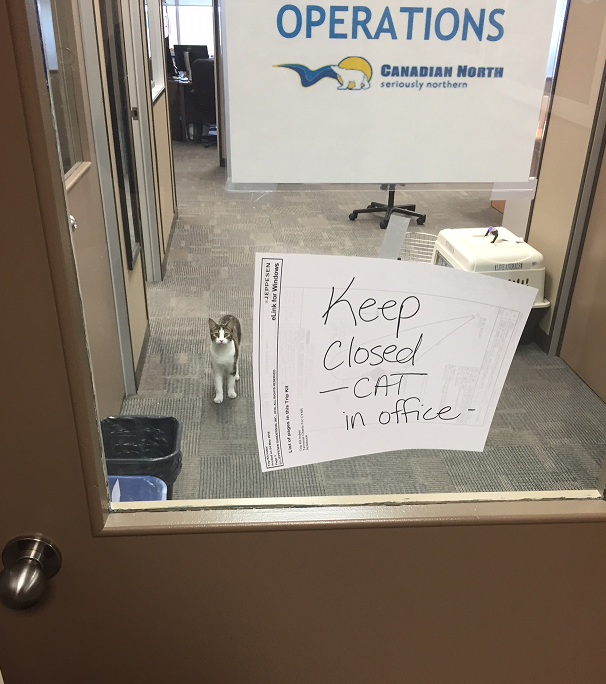 Scott posted an update on Canadian North's Facebook last week, sharing a photo of Meow Meow reunited with her family in Calgary. "You took in our family pet and made her a home and turned her into a celebrity," Scott wrote. "We are all settled in Calgary waiting for the baby to come."