This Stuffed Bunny Got Left Behind At A Hotel And Became A Facebook Superstar
This is really cute.
This stuffed bunny was found over the weekend by staff at the Adare Manor Hotel in Adare, Ireland. "I lost my owner at breakfast in Adare Manor 😂," they wrote on Facebook.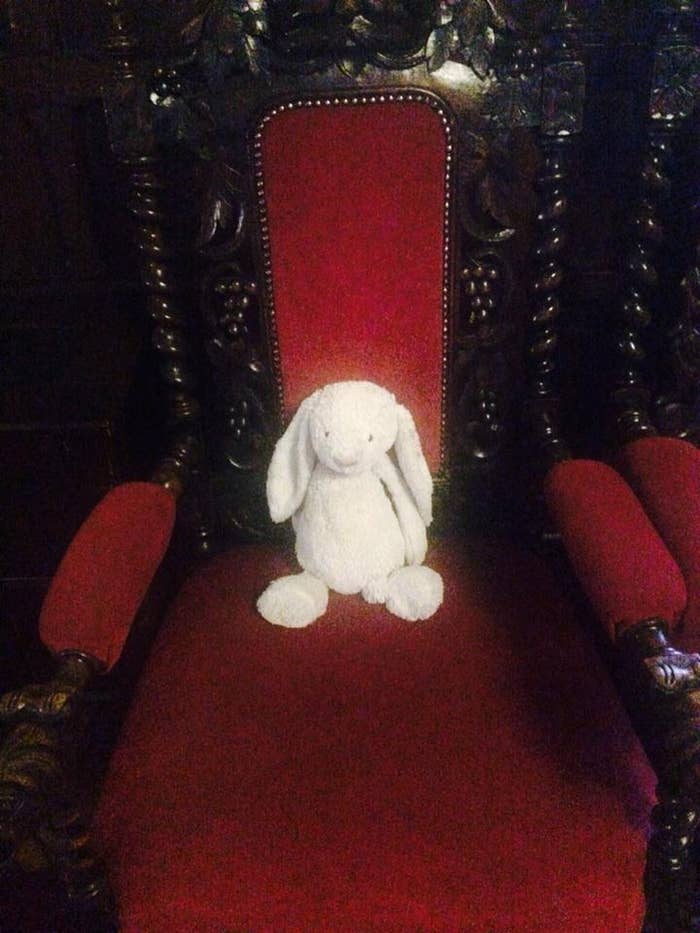 The initial photo got a lot more shares than usual for the hotel's page, so the staff decided to have a little fun while they attempted to reconnect the bunny with its owner.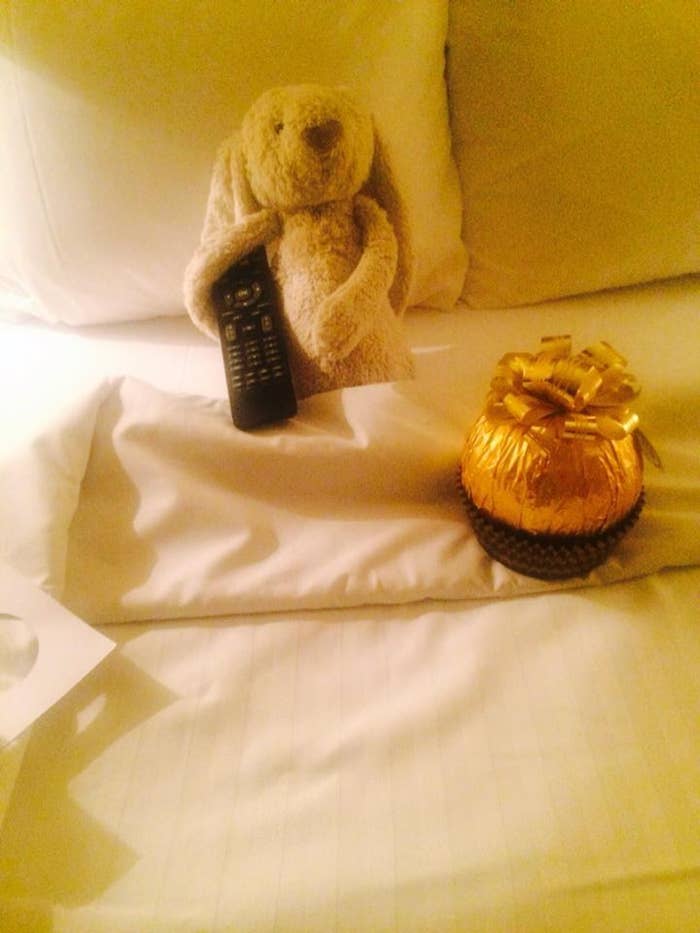 "We decided to keep it going," a spokesperson for the hotel told BuzzFeed News. "We thought Facebook was a great way to get the word out there."
The staff didn't know the bunny's name so they were just referring to him as "Bunny", but they figured the stuffed animal was left behind after a local wedding.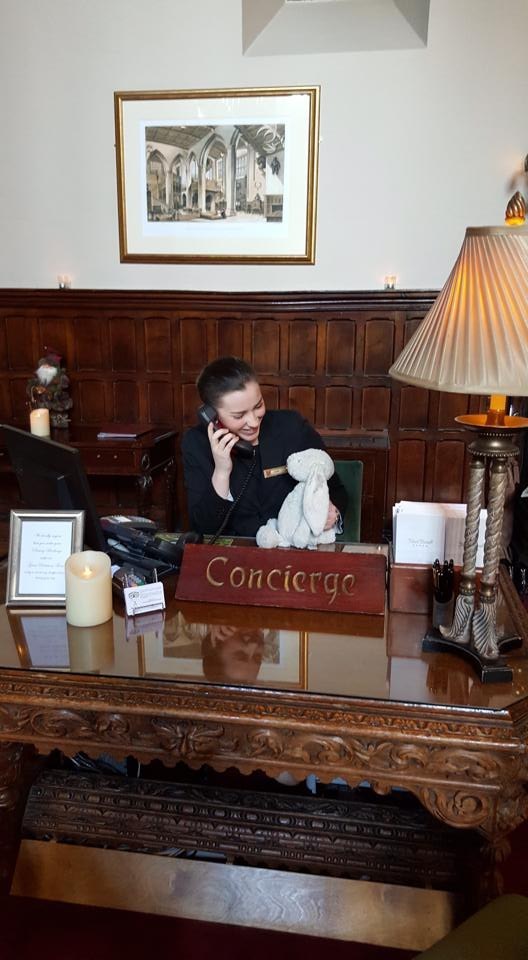 As you can see, the bunny was treated very nicely by the staff.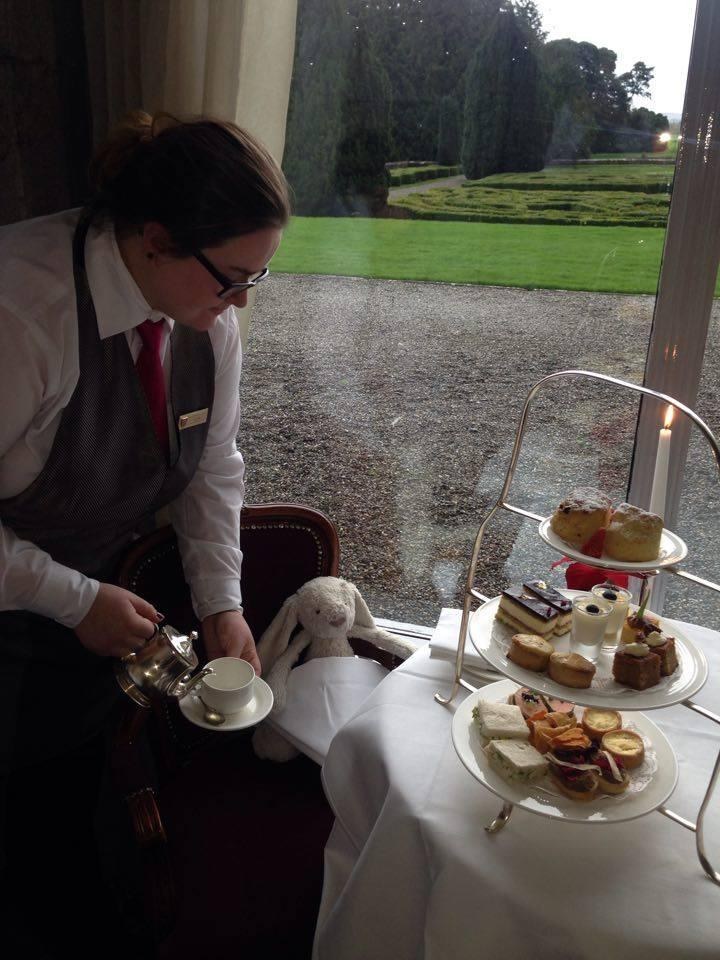 Claire the concierge showed Bunny around the hotel.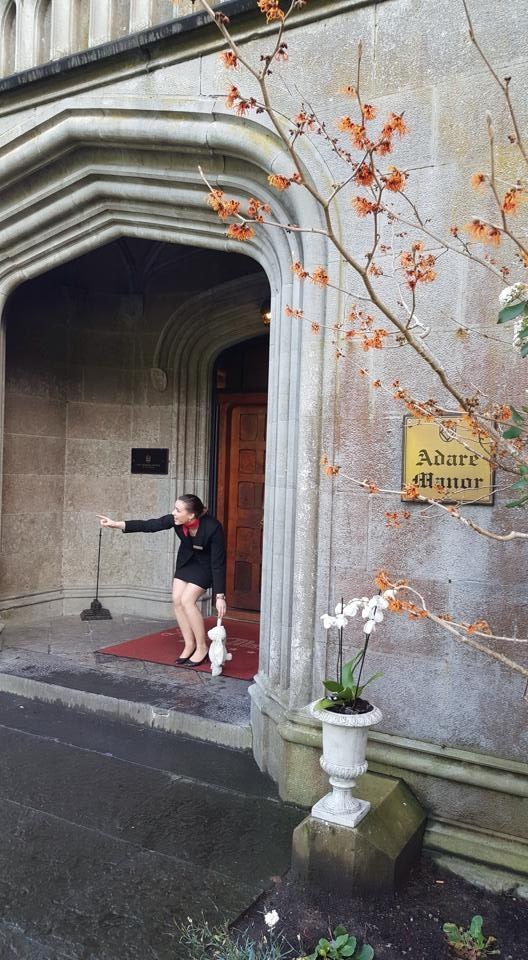 And then, thanks to all the Facebook photos, Bunny was reconnected with his family!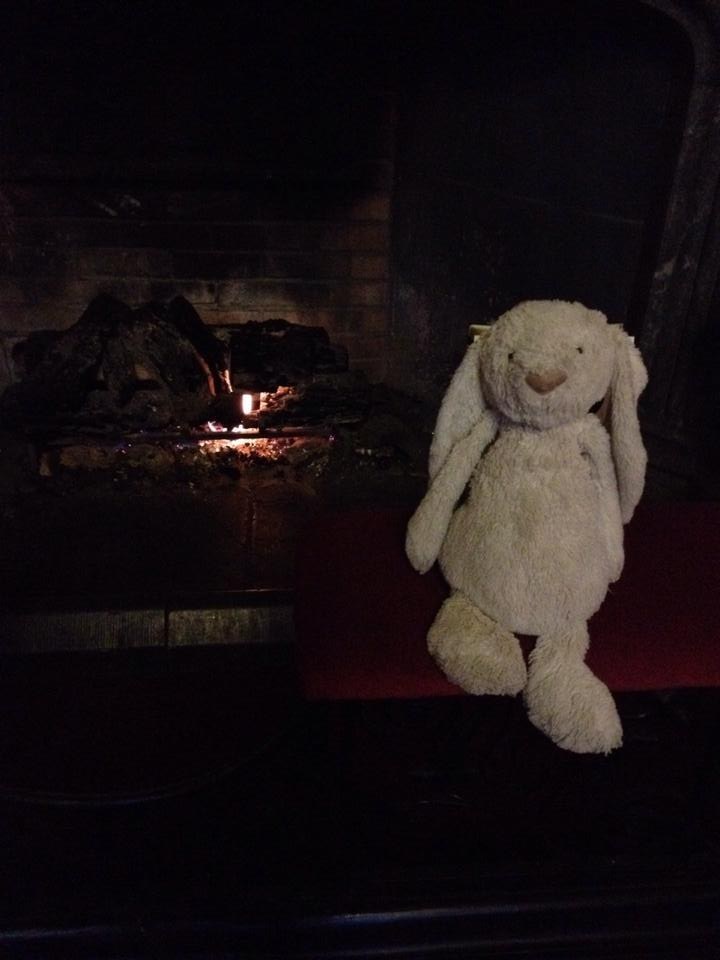 Turns out the stuffed bunny belongs to Kate Hogan. Her family posted a message to the hotel's Facebook page Sunday night, saying that they were going to pick up the bunny on Monday.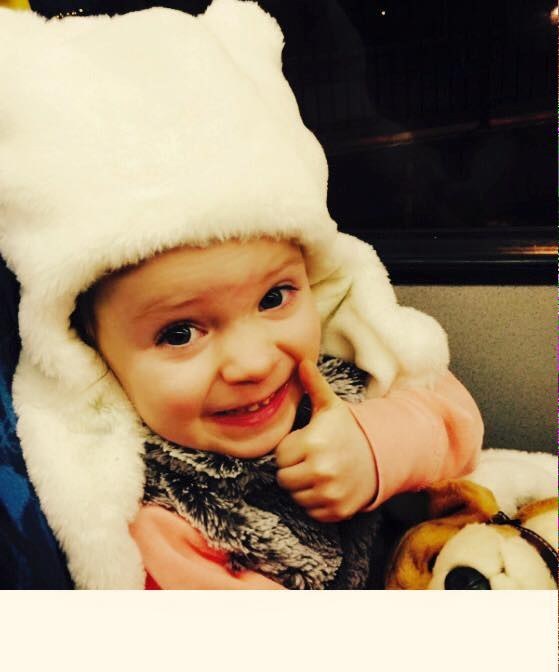 "Hello to all the lovely people in Adare Manor Hotel. My name is Kate Hogan. Thank you for taking such good care of my special Jellycat. He was my first ever teddy a whole three and a half years ago," Kate's family wrote on Facebook. "I was so lonely going to sleep last night, but I now know he had the best time. I'm so excited to have Jellycat back in my arms. Thank you again Adare Manor. Give him a hug tonight from Kate X"
With crisis averted, Bunny went back to living a life of luxury at the hotel.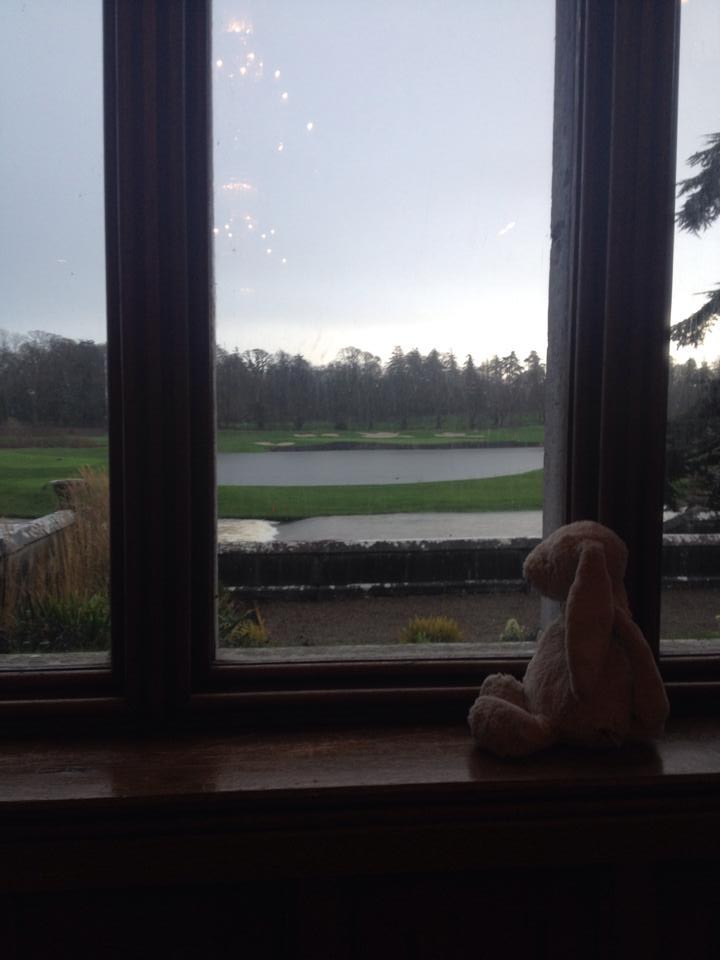 Nice-looking robe!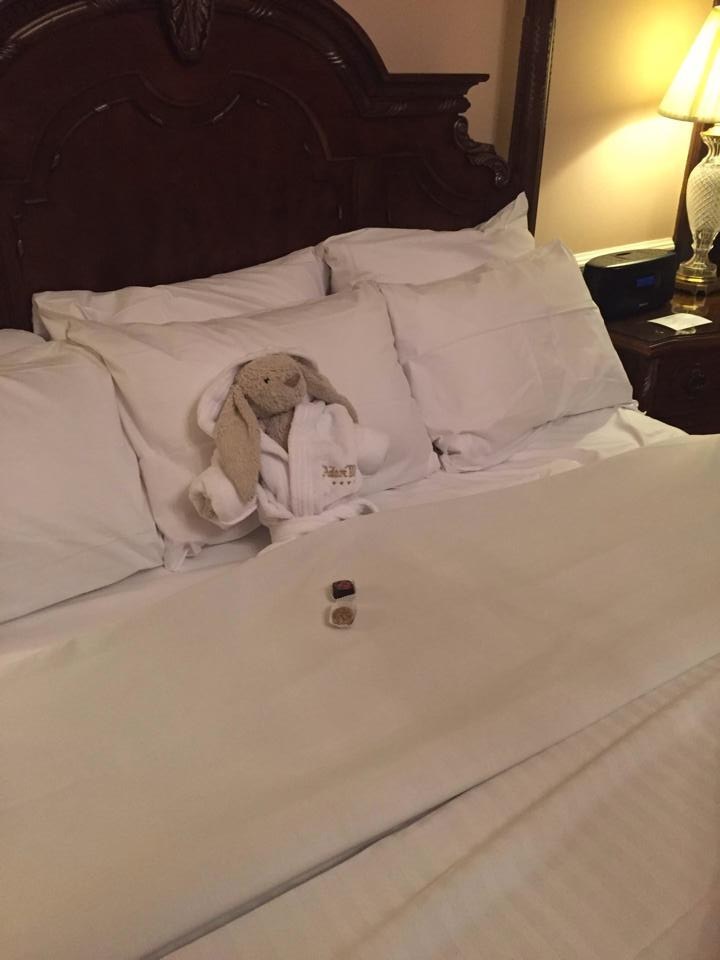 He even got a massage on Monday.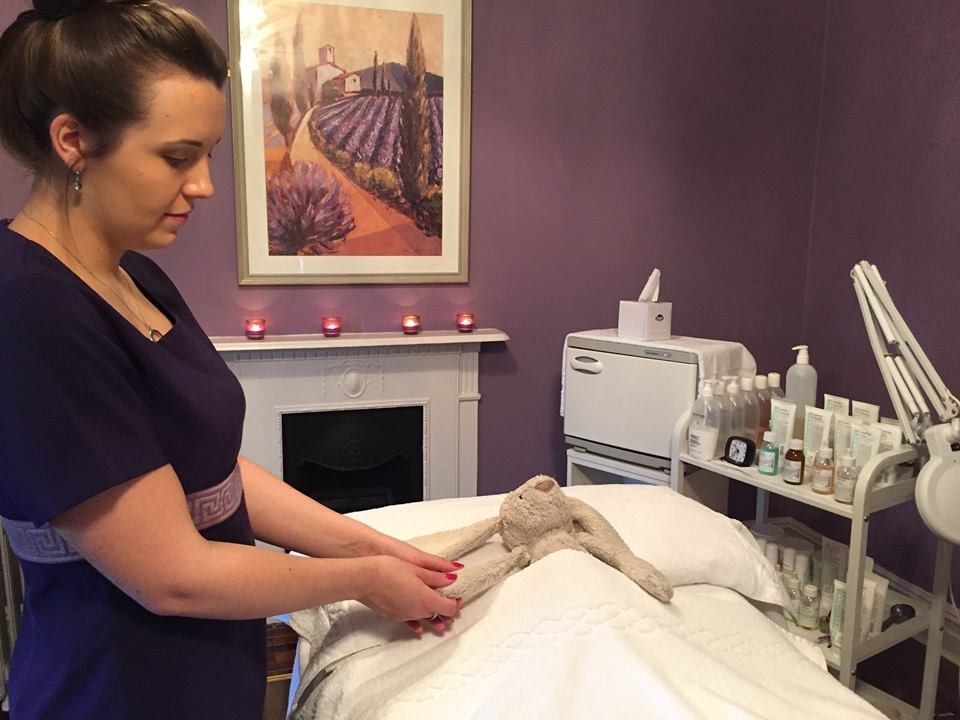 And then finally, on Monday, Kate and Bunny were reunited.