Behold the Doritos Loaded!
Spotted by D.C. resident Kevin Cobb at 7-Eleven, they're basically a mozzarella stick made from Doritos.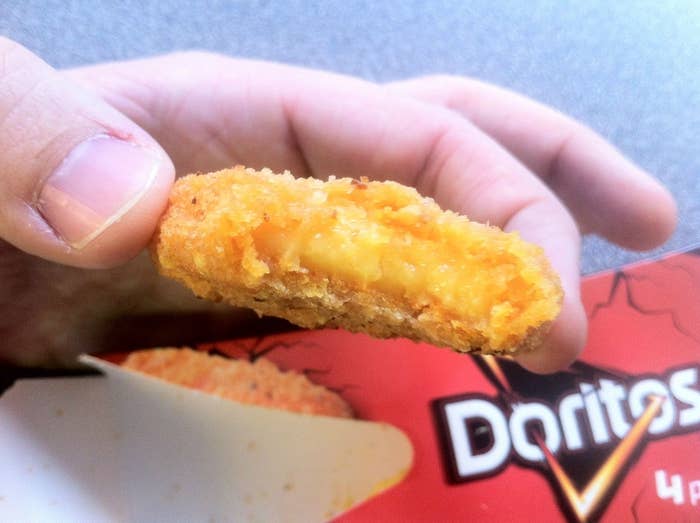 Look at it, look at the future of cheese consumption.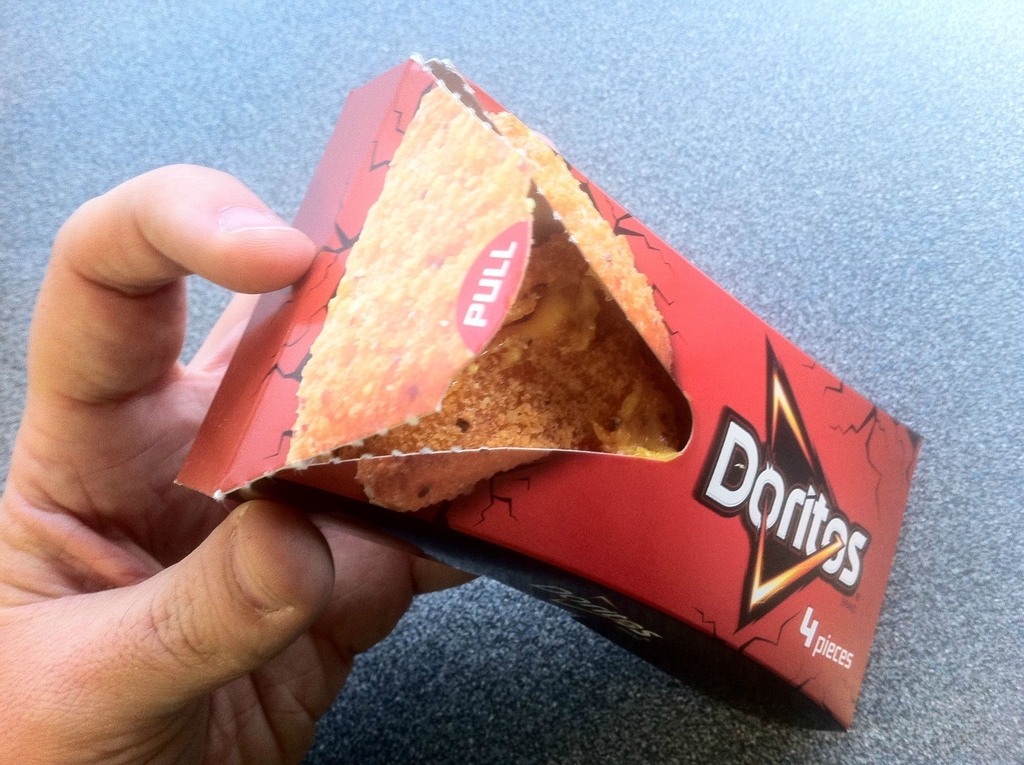 Kevin told Yahoo! that they taste like queso dip and that he thought they'd be crunchier than they were.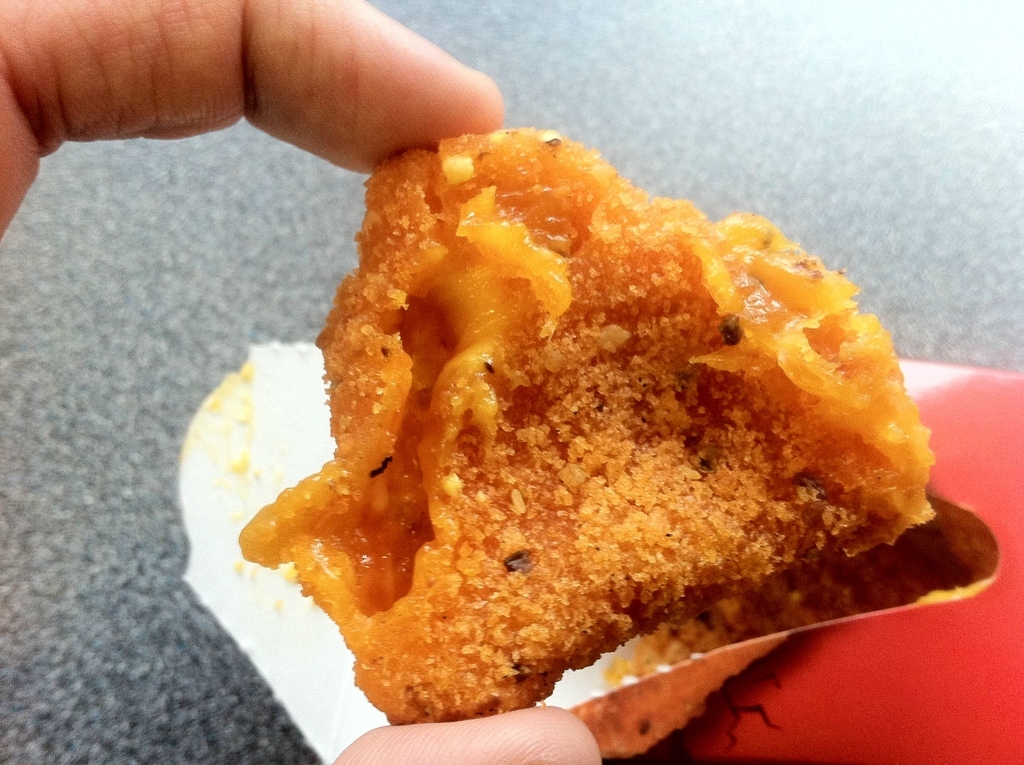 Kevin's tweeting attracted the attention of 7-Eleven's Twitter account, which provided a few more, if cagey, answers to what the mini-mart has planned.
Sadly, as of right now it seems, only a select—chosen—few get to try the stuffed Doritos.