The profiles can be fun to read and mock, but Jimmy Kimmel decided that they are even more fun to sing. And so he enlisted the help of Grammy and Academy Award winner Jamie Foxx to sing them.
You haven't truly understood the brutal honesty of Tinder until you've heard it sung as an R & B song.
Or as a jaunty, Broadway tune.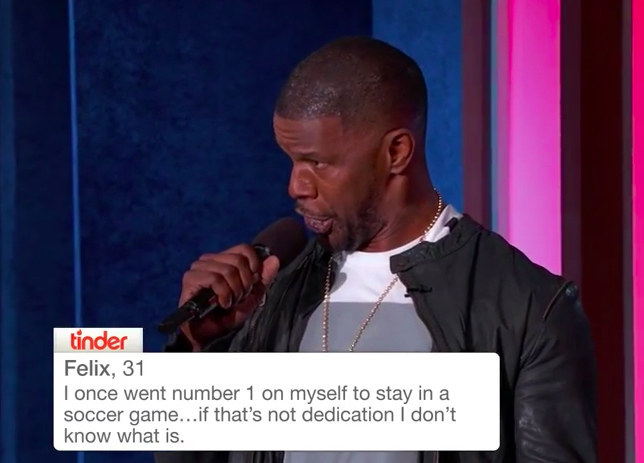 And all food confessions sound meaningful when set to a "Jessie's Girl"-esque riff...
... or are turned into a ballad.
Even some of the most disgusting profiles have soul.
But let's face it, being single is the worst.