This post has not been vetted or endorsed by BuzzFeed's editorial staff. BuzzFeed Community is a place where anyone can create a post or quiz.
Try making your own!
This Drag Performance Has The Answer To Fixing Gentrification In San Francisco
LOL McFiercen's number at last weekend's Trannyshack Star Search Pagaent has deep insights about how to fight gentrification in SF. Full performance video at the end.
So first, all of gentrification starts in Dolores Park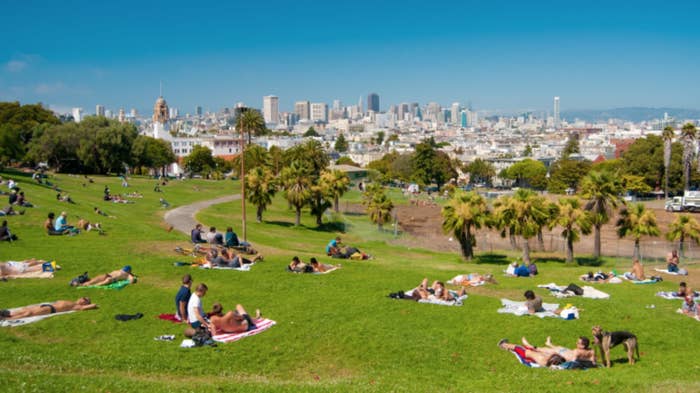 Pretty much its all like Captain EO don't you think?