Your "Leo Deserves an Oscar" days are over, people. Actor and babe Leonardo DiCaprio finally won his first Oscar after six nominations. SIX. FUCKING. NOMINATIONS.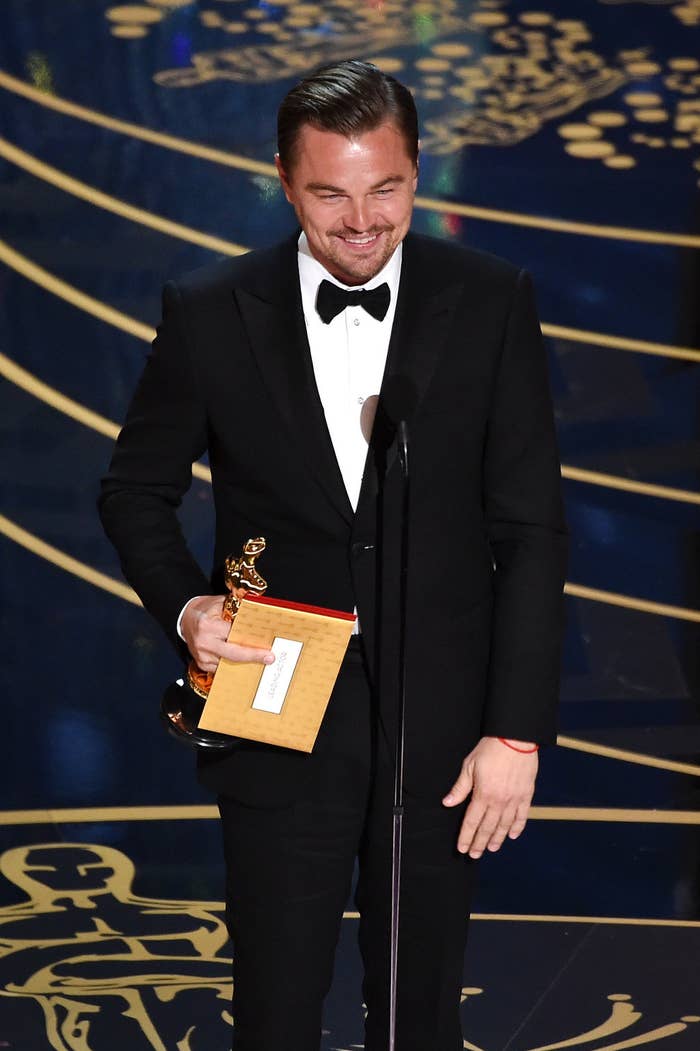 Notice anything about this photo?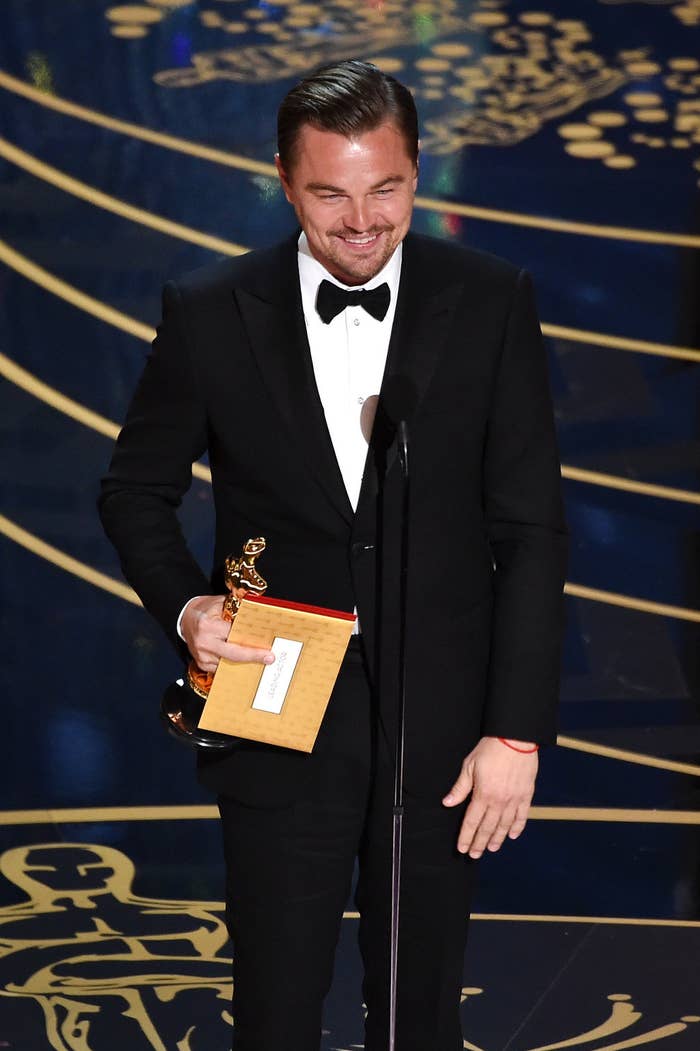 Take a good, hard look at it.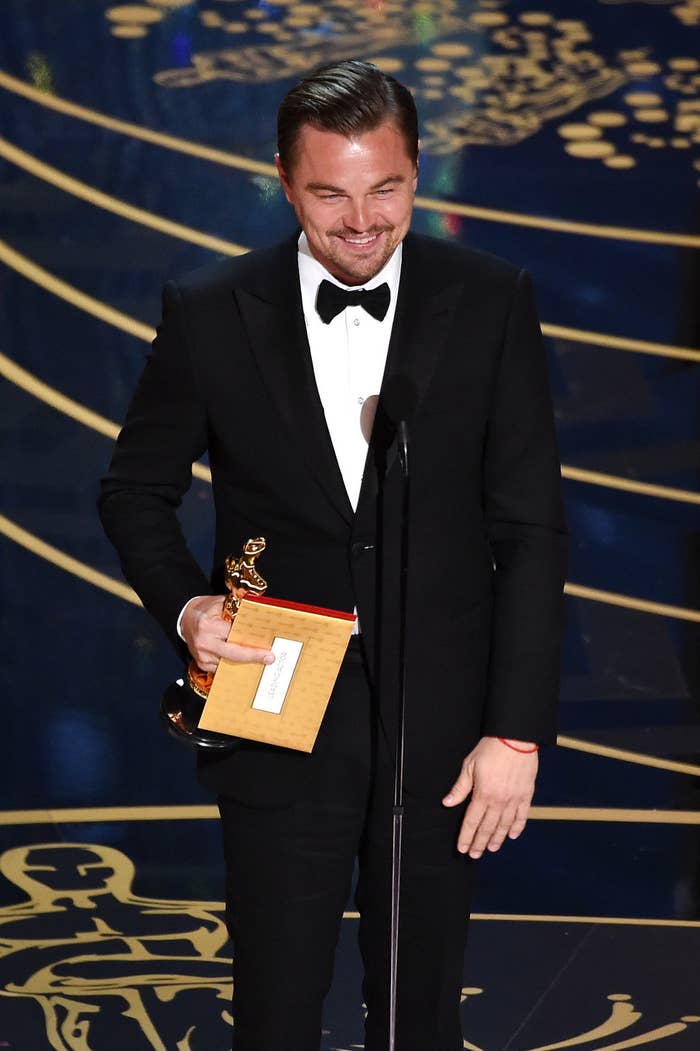 Give up and just want to know what the fuck you're missing?
OK, it's that... *drum rolls*
HE'S GIVING THE MIDDLE FUCKING FINGER!!!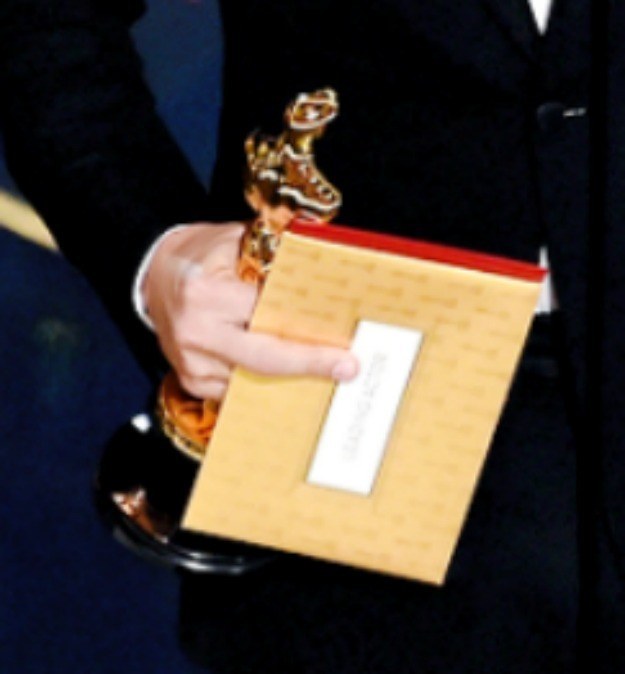 By now, he's become a meme, with some suggesting the middle finger is directed at the Academy...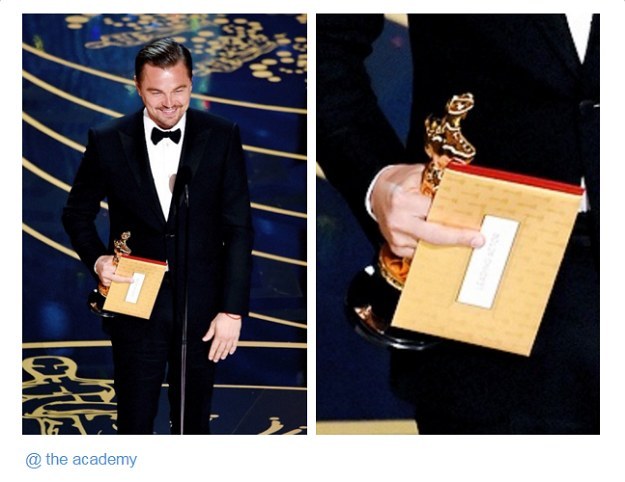 ...the people who didn't believe in him...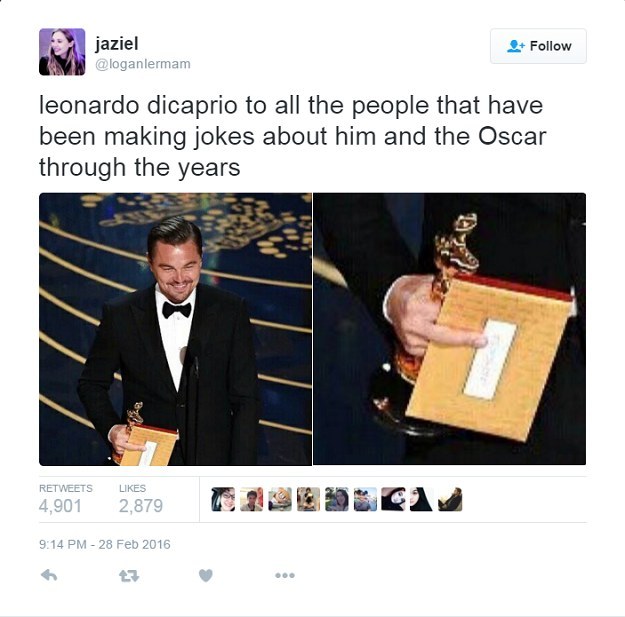 ...and the creators behind the "Leo Wants an Oscar" meme.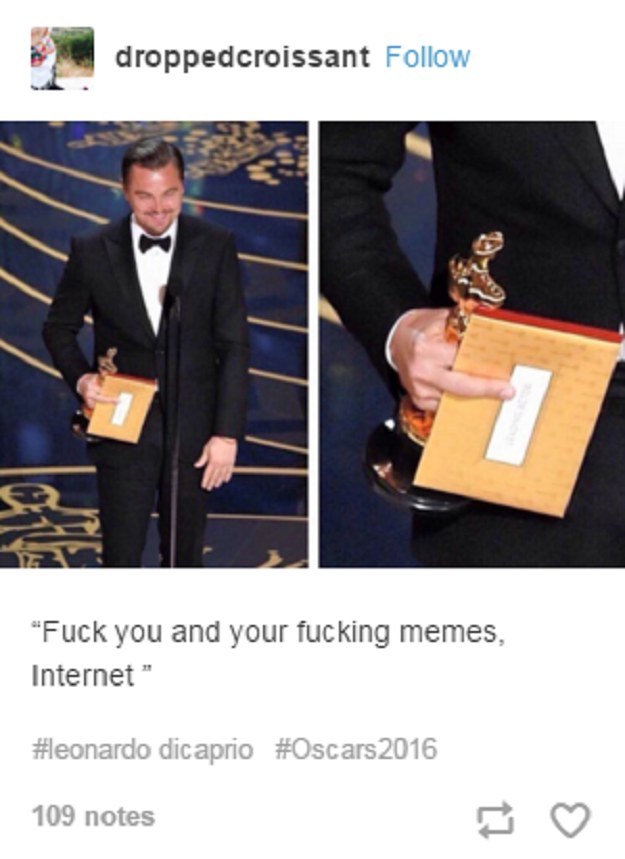 Or, ya know, he could have been innocently holding the envelope with *his* name on it, accidentally flipping people off, but what fun is that?
Clever, Leo. Very clever.