1.
Because it starred Drew Barrymore, arguably the biggest rom-com queen of her time.
2.
And it also starred Michael Vartan, who was, like, such a dreamboat.
3.
And, most importantly, also starred Jessica Alba, whose acting was ON POINT.
4.
Because Josie perfectly illustrated what it would be like to feel "that thing."
5.
Because we completely understood what it was like to experience high school like she did.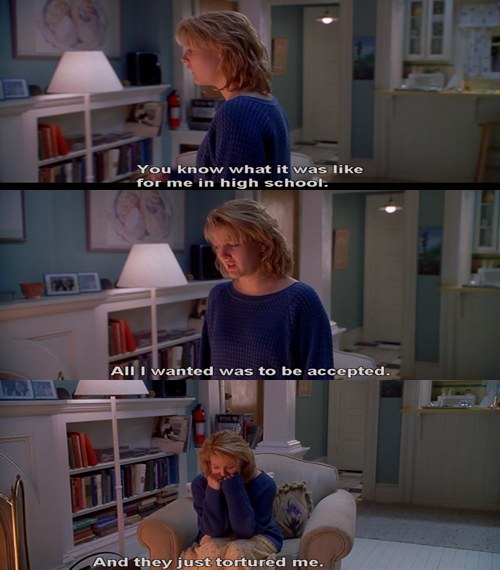 6.
Especially when Billy asked Josie to prom as a cruel joke.
7.
Because Josie taught us that self-help is seriously empowering.
9.
Because Josie perfectly summed up what it's like to experience embarrassing moments like this one:
10.
Because Guy made "rufus" happen...
12.
Because seeing Mr. Coulson, AKA Sam, and Josie together equated to, "JUST KISS ALREADY YOU TWO!!!!!"
13.
Because the dog food scene was just TOO. MUCH. TO. HANDLE.
15.
Because when time ran out, we thought, "HOW COULD YOU DO THIS TO JOSIE, SAM?!"
17.
And most of all, because it warmed our hearts when "Don't Worry, Baby" by The Beach Boys played as they kissed.