The 2015/16 school year has come to an end and those graduating this Spring and Fall are about to embark on their #RoadFromRyerson.
Some are majorly excited to go.
Others are rather sad to leave.
Most, however, are experiencing a combination of emotions.
Here's what Rye's soon-to-be alum and others answered via Twitter to RU Student Life's latest #RoadToRyerson question.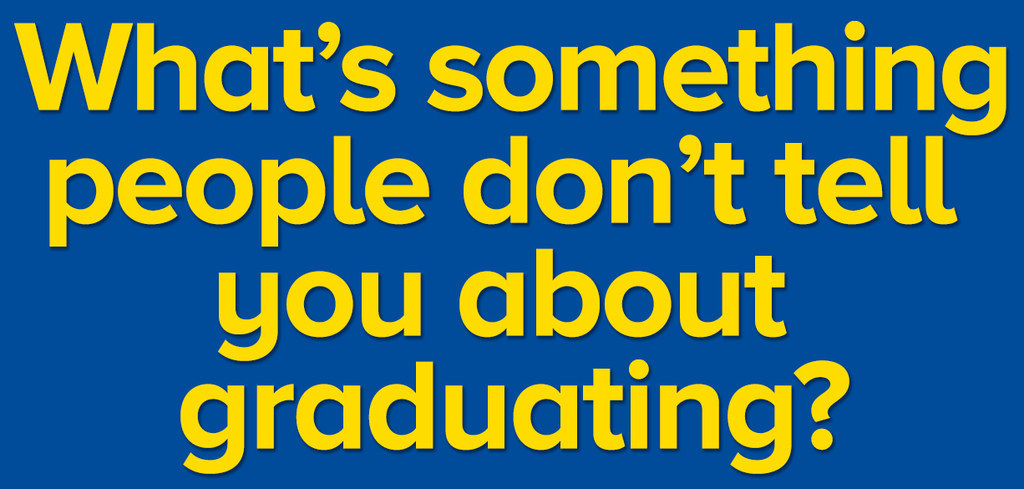 1.
That you mentally graduate long before convocation:
2.
That not knowing what's next feels super weird:
3.
That it brings back teenage memories:
4.
That sleeping will be how you celebrate:
5.
That it's a very sensitive time:
6.
That you're not alone – your classmates are feeling it too!
7.
That your degree doesn't define your career:
8.
That saying goodbye may be harder than you think:
9.
That 10 after actually means you're late:
10.
That you have to enter the "real world" now:
11.
That everyone takes to a different path:
12.
That not being a student = being an adult:
13.
That you're more than your future full-time job:
14.
That the world is yours to explore:
15.
And, of course, that you can't be too hard on yourself:
We want to follow YOUR graduation journey! Share it with us online using #RoadFromRyerson for the chance to win some awesome prizes.