There are many of us that want to raise money for charity or show support for those who do, but just never quite get round to it. It is very easy to get complacent.
However, Christian Smith was not complacent. He was one of the good guys.
After suffering from mental health problems in the past he set out to raise £1,000 for the charity MIND. His challenge was to cycle 248 miles around Kent and Sussex in 24 hours.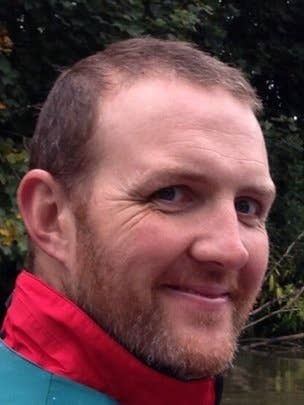 Tragically, early on Saturday morning, Christian was killed in a car crash. Two people have been arrested, including one for dangerous and drink driving.
The BBC reported on the story here.
Christian's story has brought strangers together to show their support and respect for such an admirable man, who so sadly is no longer with us.
His JustGiving page had reached pledges of more than £64,000 as of Monday 11pm GMT.
Nothing can ever bring Christian back; and his wife, children, family and friends will forever have a hole in their lives. But, I ask anyone who has been touched by Christian's story, or who has ever experienced mental health problems, or even been on a bicycle, to donate as much or as little as they can, in his memory.
May the cycle paths be abundant wherever you are, Christian.