If you, like many Swifties out there, couldn't snag a ticket to Taylor's upcoming Eras Tour, I've got a totally unrelated and entirely out-of-touch consolation prize for you: just rent her former Cornelia Street home for $45,000 a month instead.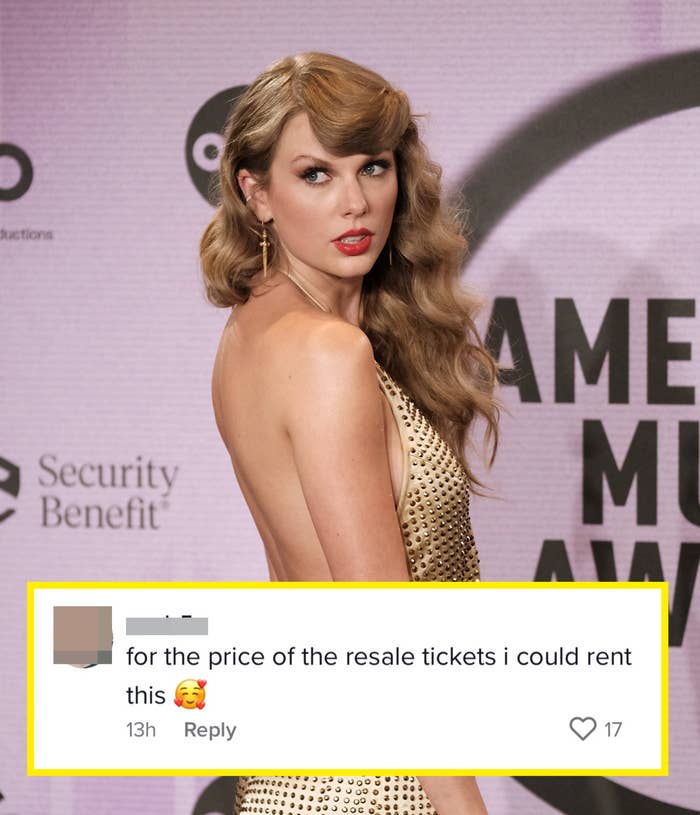 In case you're unfamiliar with the folklore of this place (no pun intended), I've got you. In 2016, Taylor Swift briefly rented a carriage house on the sickeningly cute Cornelia Street in Manhattan while renovations were being done on her $18M Tribeca townhouse. The same Cornelia Street home became the basis of her 2019 song "Cornelia Street" from her album Lover.
But y'all, let's just say that her lyric "I rent a place on Cornelia Street" seriously downplays the inherent wow factor of this home.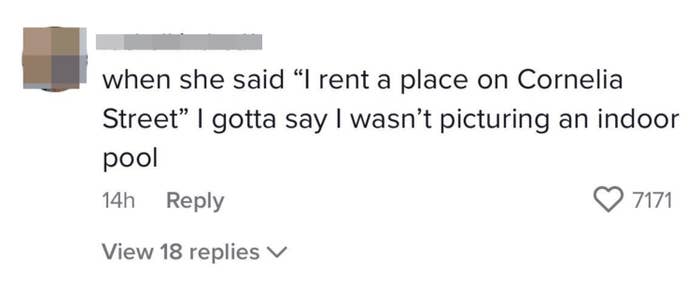 In a viral TikTok from the Corcoran Group, the company listing the home for rent, an agent takes viewers on a walkthrough of the home, which is available starting January 2023. They start with the exterior, which honestly doesn't appear to house the reported 5,500 square feet inside, but let me assure you: it does.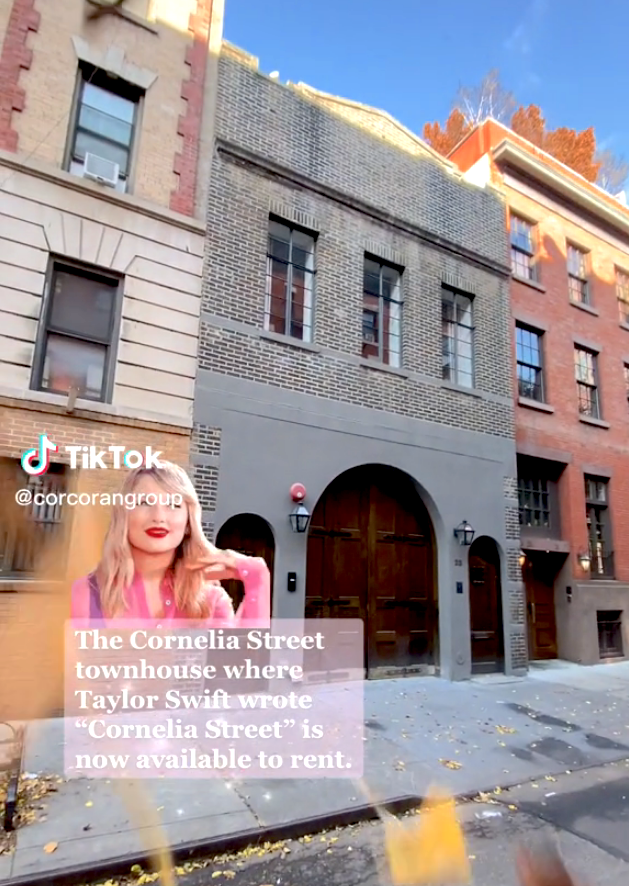 Though the exterior may look quaint, it actually boasts five floors (including a rooftop terrace) and just about every feature you could ever want in a dream home.
Most notably, there's a 25-by-15-foot indoor pool.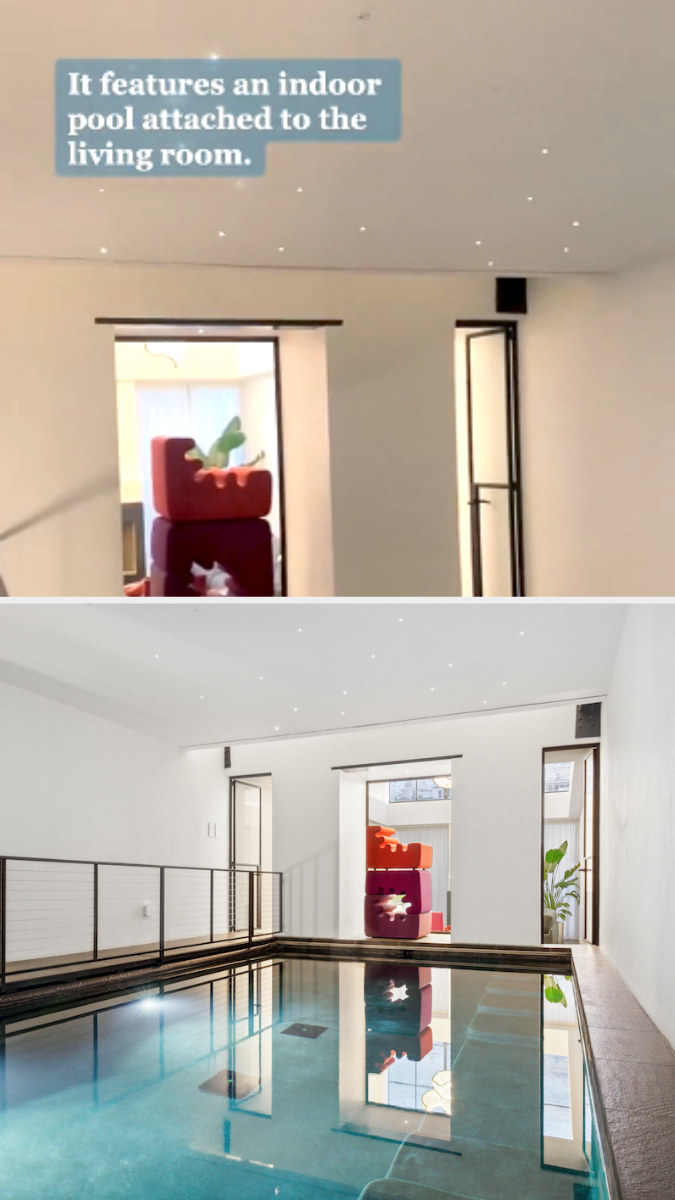 In one of the living spaces, there's a chandelier that probably costs just as much as a resale ticket to the Eras Tour. And what I actually mean by that is more money than I'd ever want to drop on any single item in my entire life.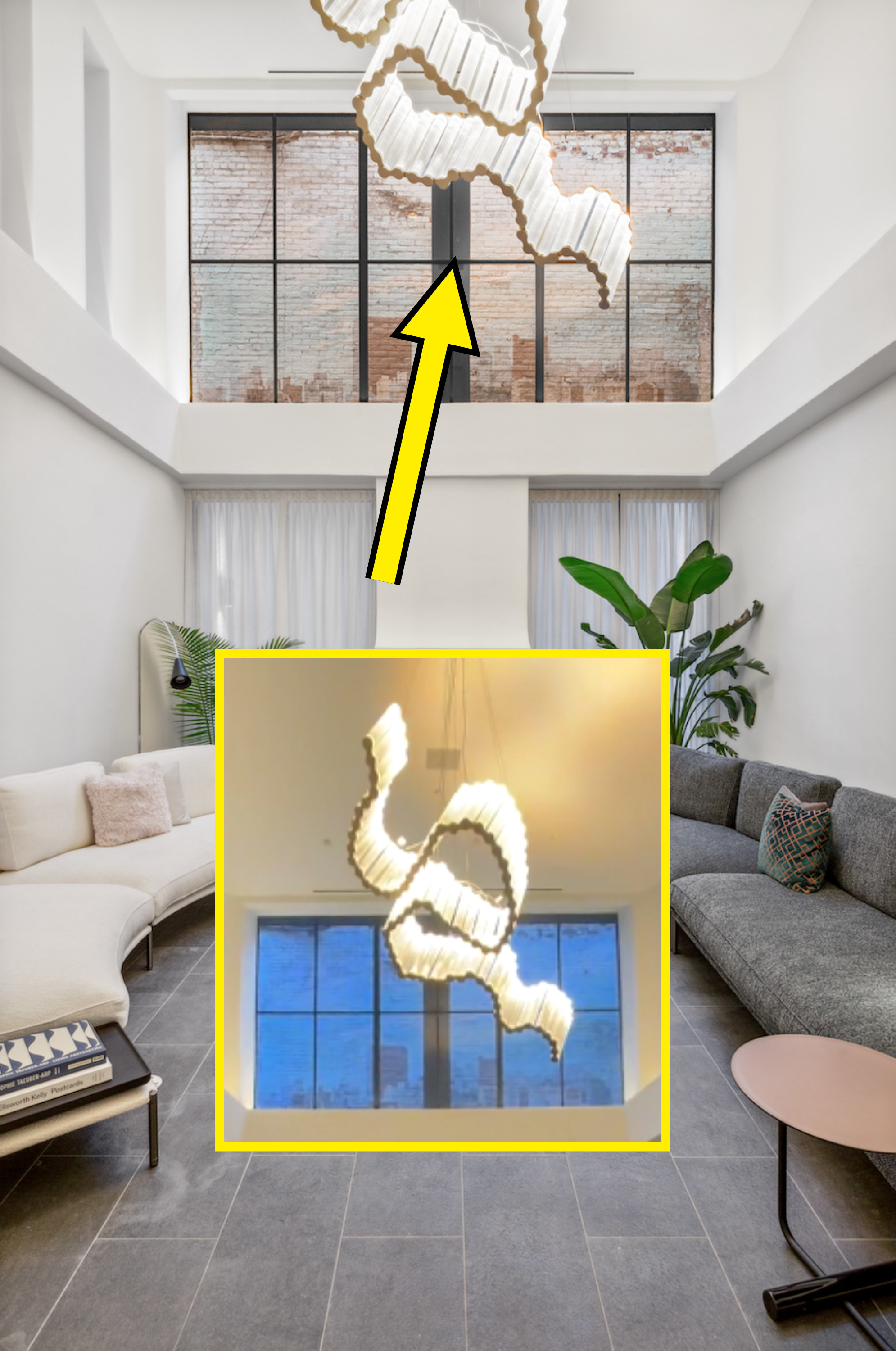 The agent in the video mentions that Taylor reportedly "liked everything" about the home when she first toured it, and after seeing the listing photos, I get it.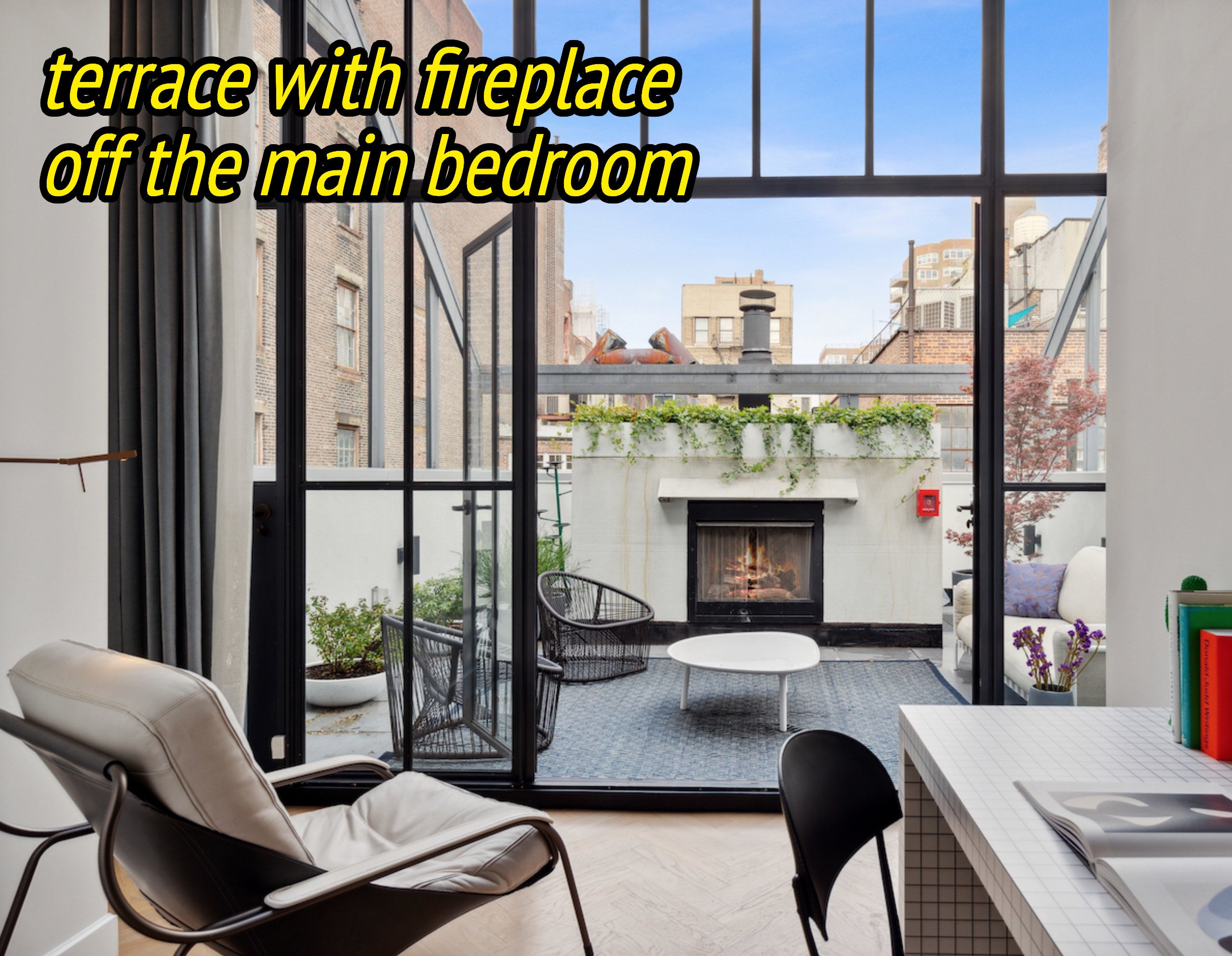 I mean, if I could wake up, walk a few steps, and enjoy a coffee in front of the fireplace on my private terrace, I feel like I, too, could write a Grammy-nominated album.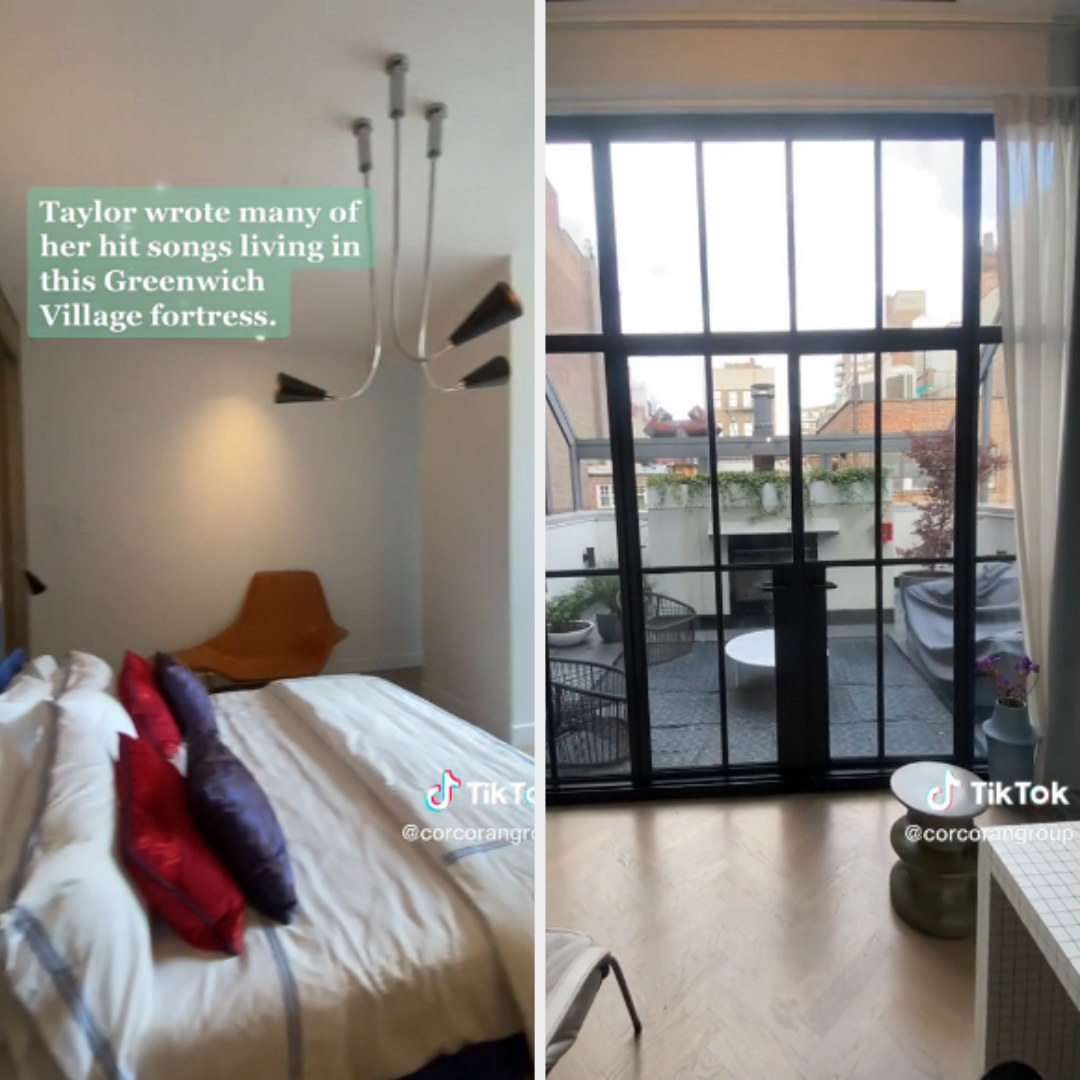 That place where she "sat on the roof" with...whoever the song is actually about? It's real. It's also nearly 700 square feet, which is much bigger than my entire NYC apartment.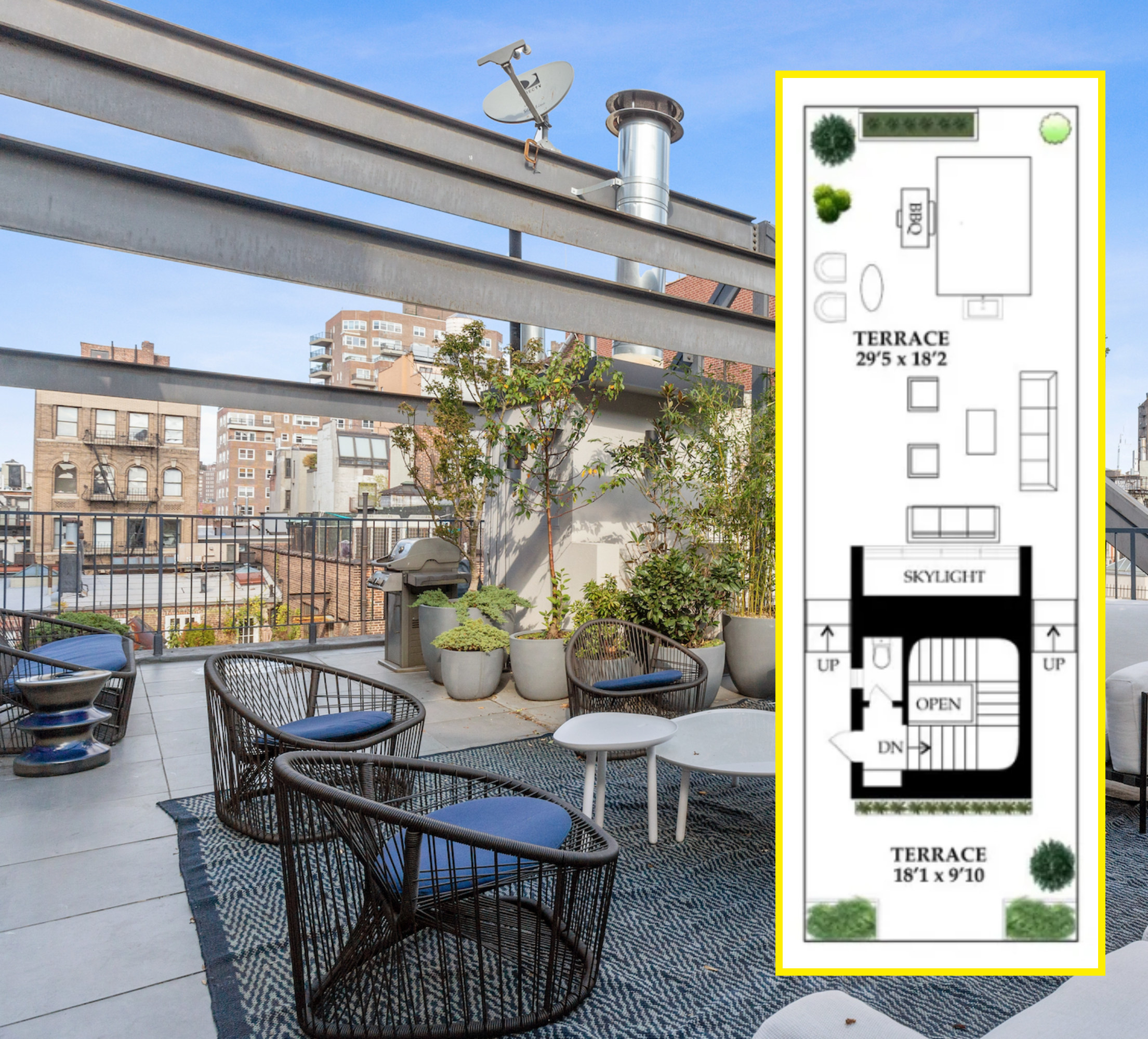 The rooftop view is also giving peak Manhattan charm, if I do say so myself.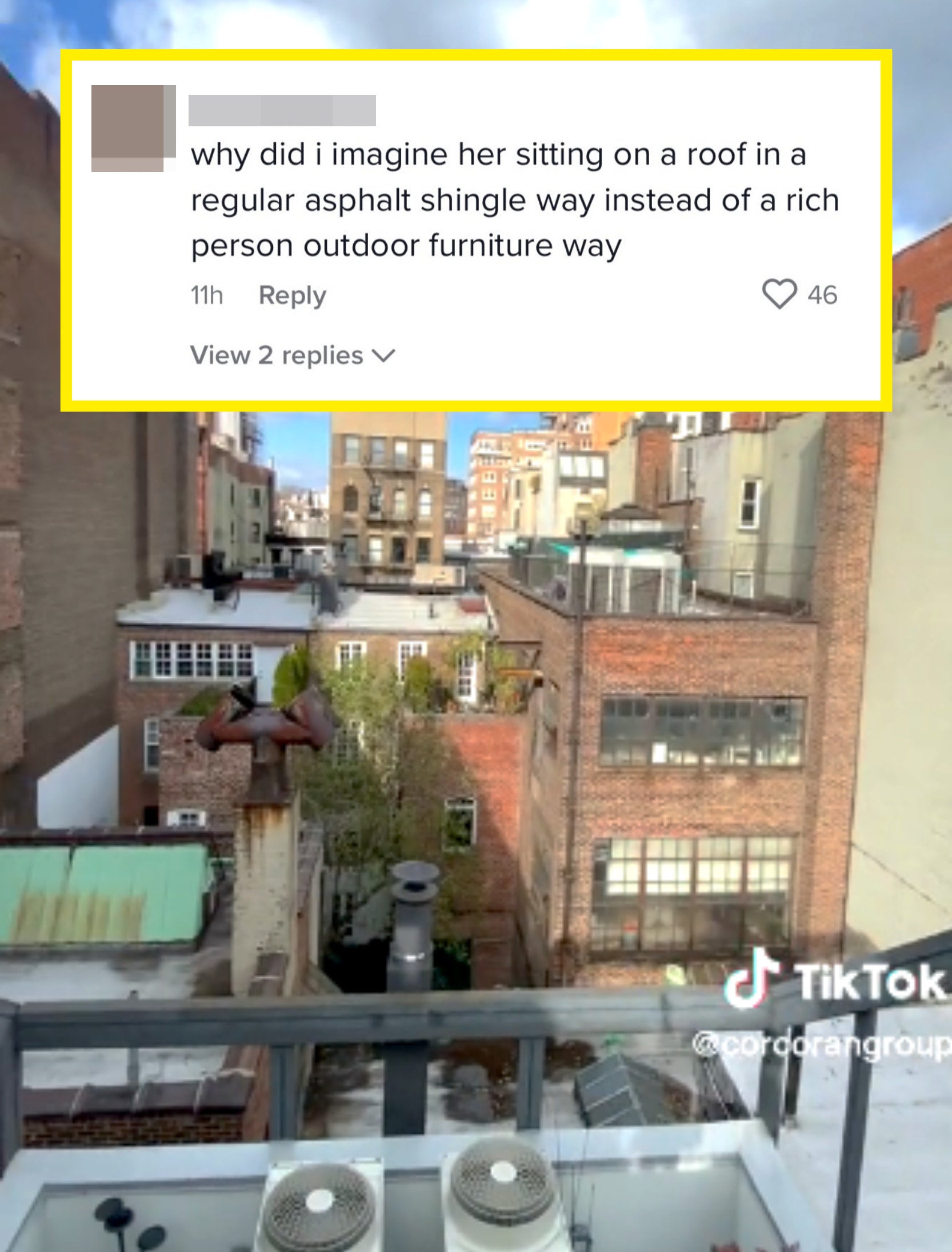 The skylight that illuminates the five-level staircase would cure my seasonal depression in a heartbeat.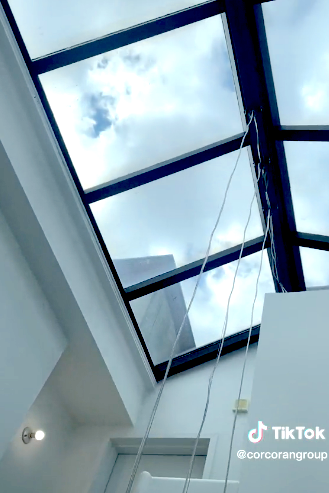 There are plenty of details not mentioned in the walkthrough that are equally astounding. There are five full bathrooms. These are just two of them.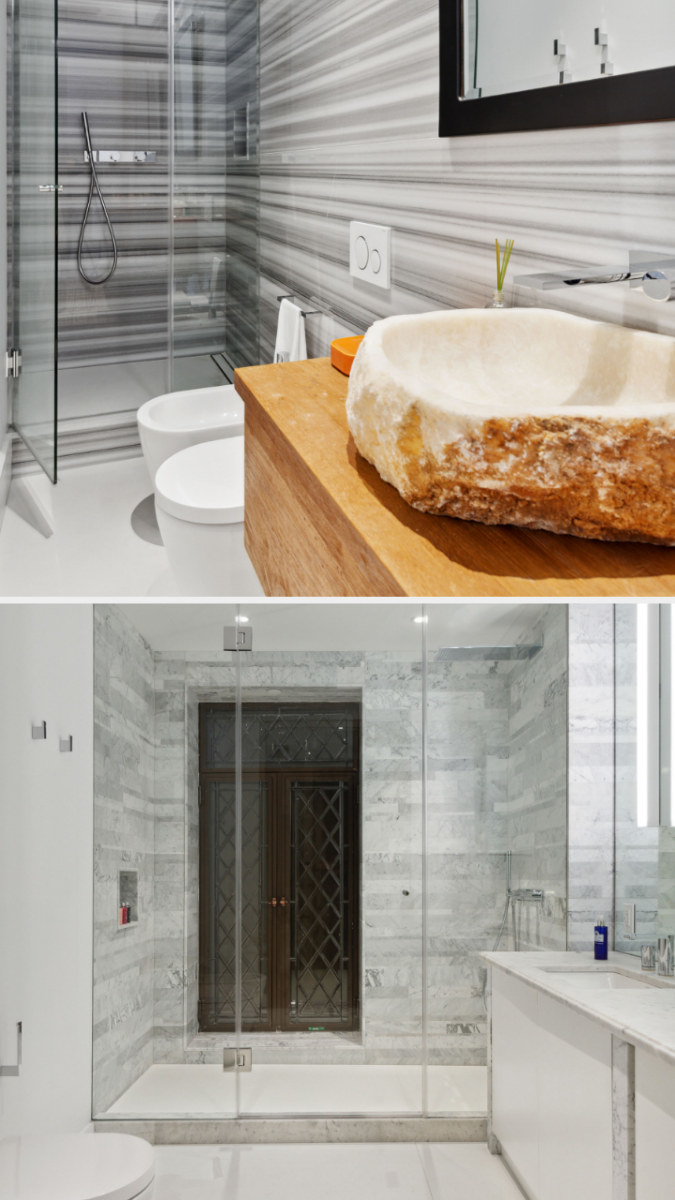 And it's worth noting that the grand, arched entrance to 23 Cornelia Street is a "drive-right-in" garage, as noted in the listing description, which I would sell my soul to have access to.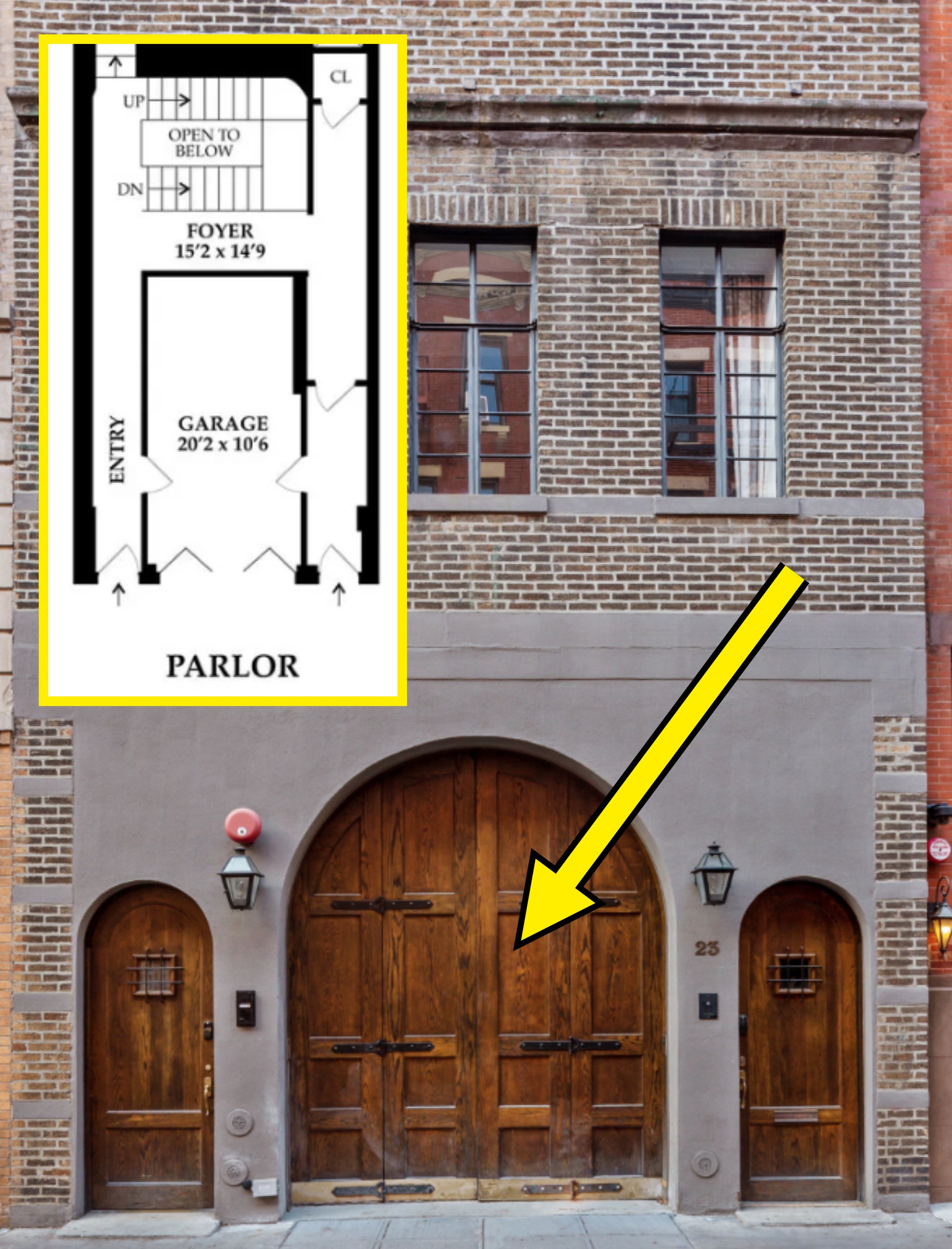 It probably goes without saying, but Swifties are totally obsessed.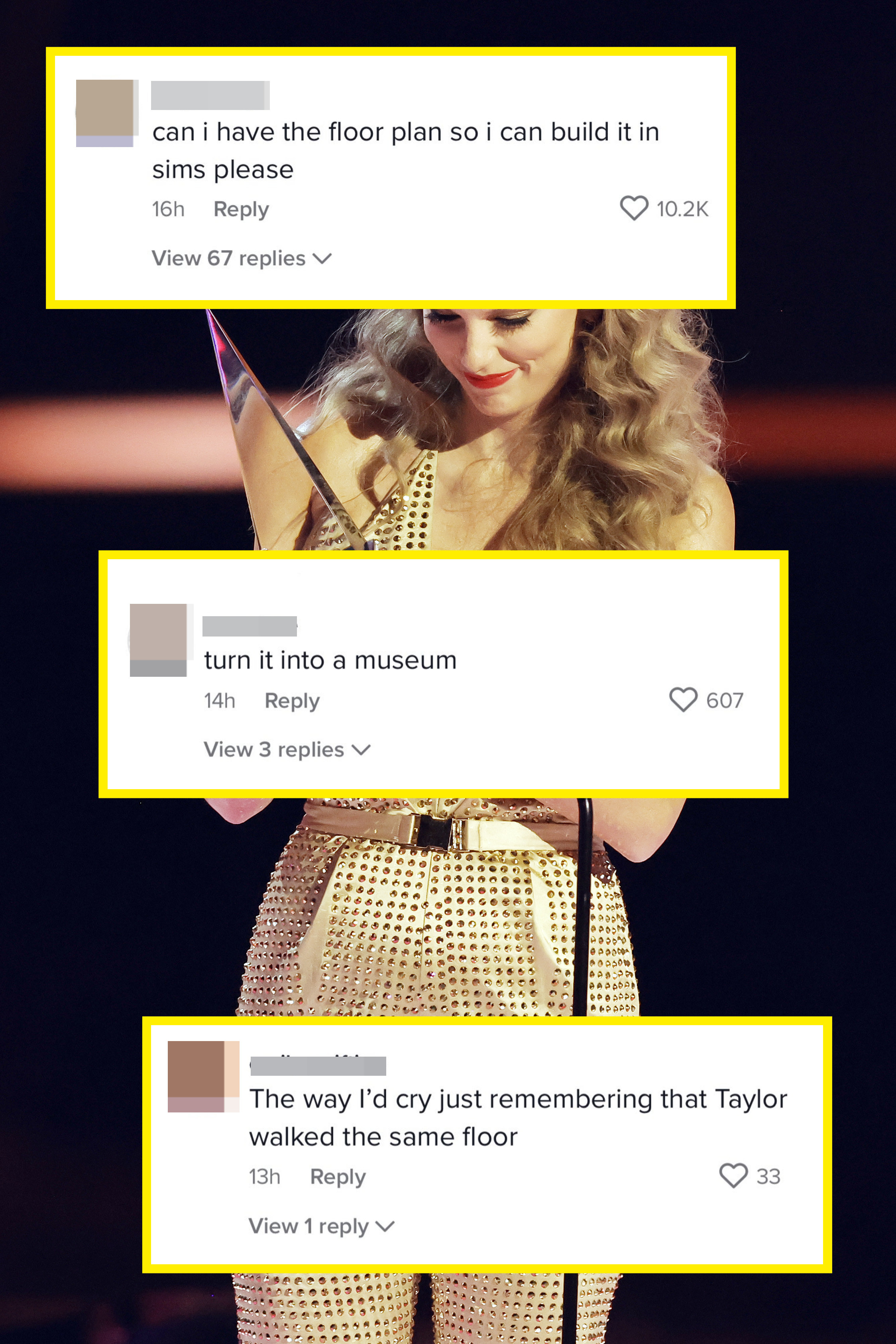 When Taylor rented the place from former Soho House exec David Aldea, it was reportedly going for about $39,500 per month. About one year later, it was sold for $11.5M. (The property taxes alone were apparently over $50,000 annually.) Since that purchase, it appears to have been updated and modernized quite a bit by the current owner. IMO, the removal of the over-the-pool chandelier was a good move.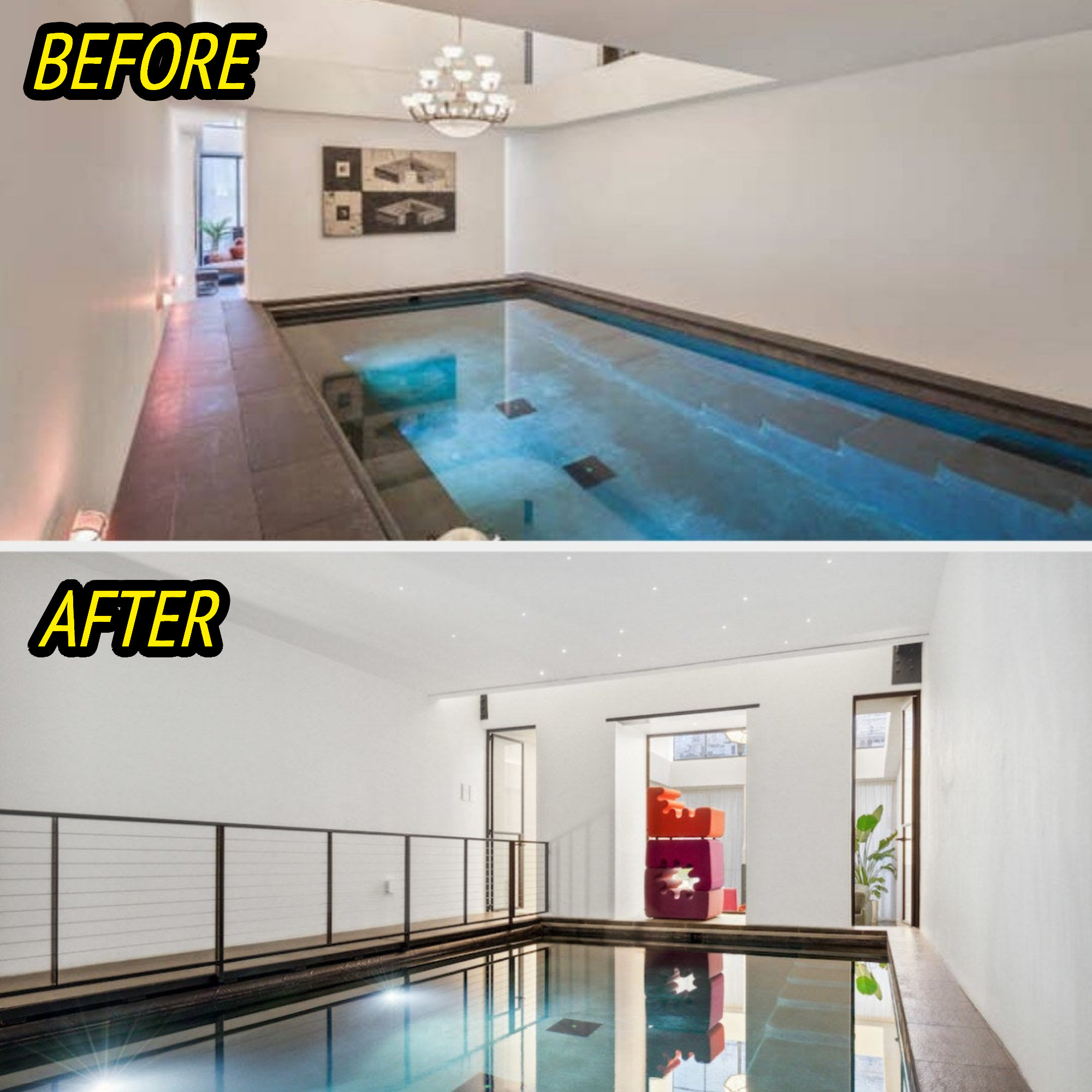 As was the decision to turn this bedroom straight out of Casper into a bright and airy office space.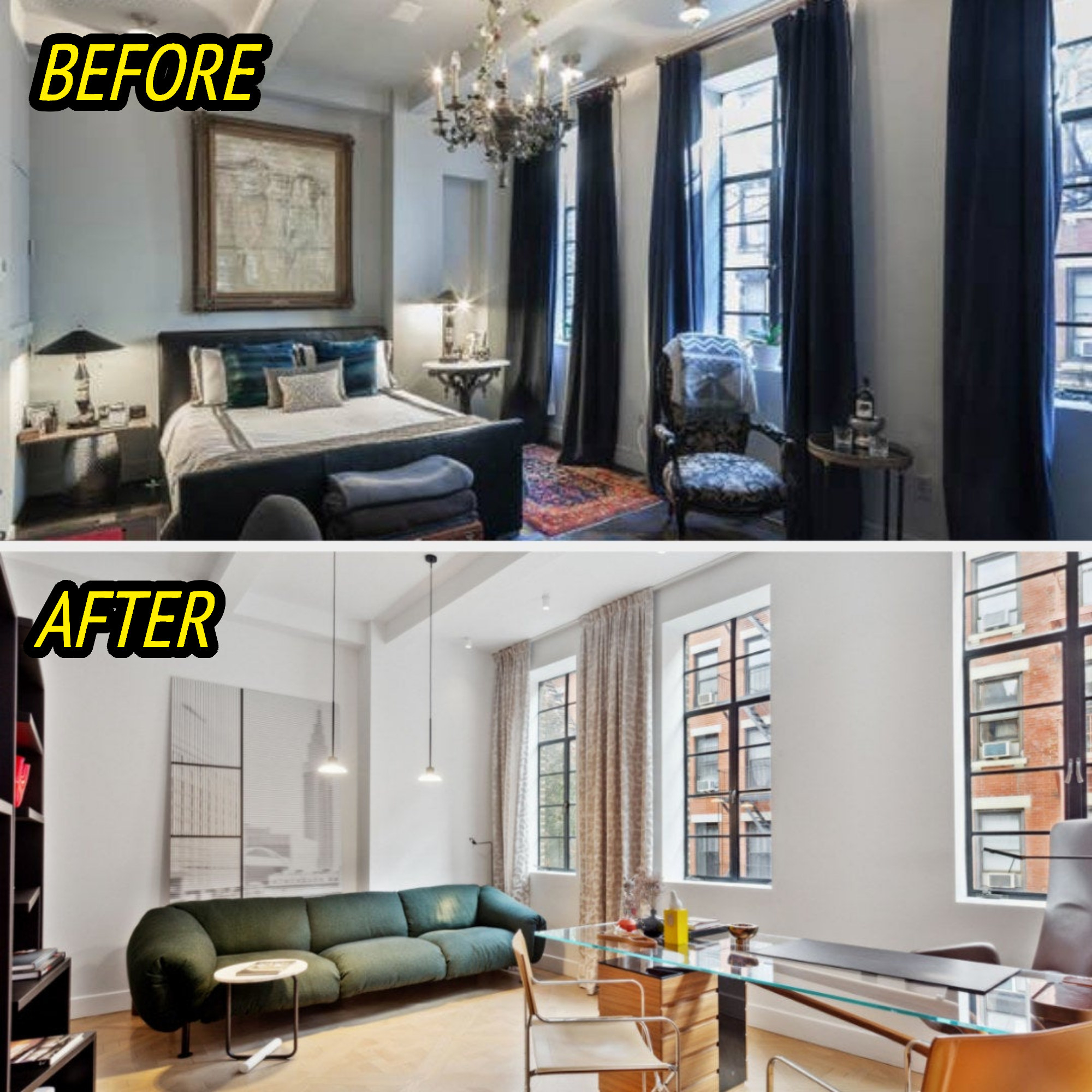 Whether you just want to snoop on a bonafide celebrity abode or you actually have an extra $45K to blow every month, you can see more for yourself at the listing. If it's the latter, I'd move fast — a Corcoran representative told BuzzFeed that the listing agent has already received "a lot of serious interest."