This morning, I reached a new home organization low when the sole closet in my apartment became so stuffed with clothes that it could no longer latch closed. Not even close! So as the unofficial president of the r/OrganizationPorn fan club, I took to the popular subreddit to round up the most impressive (and attainable!) organization hacks to hopefully give myself some motivation to get my life together — and yours, too, if you're reading this. These are the organization hacks and successes from real-life people that really itched my brain in the most satisfying way:
1.
My mountainous heap of "worn but not gross" clothes on my bedroom floor just sneaked a glance at the "not gross but worn" section in this person's closet. (It's jealous.)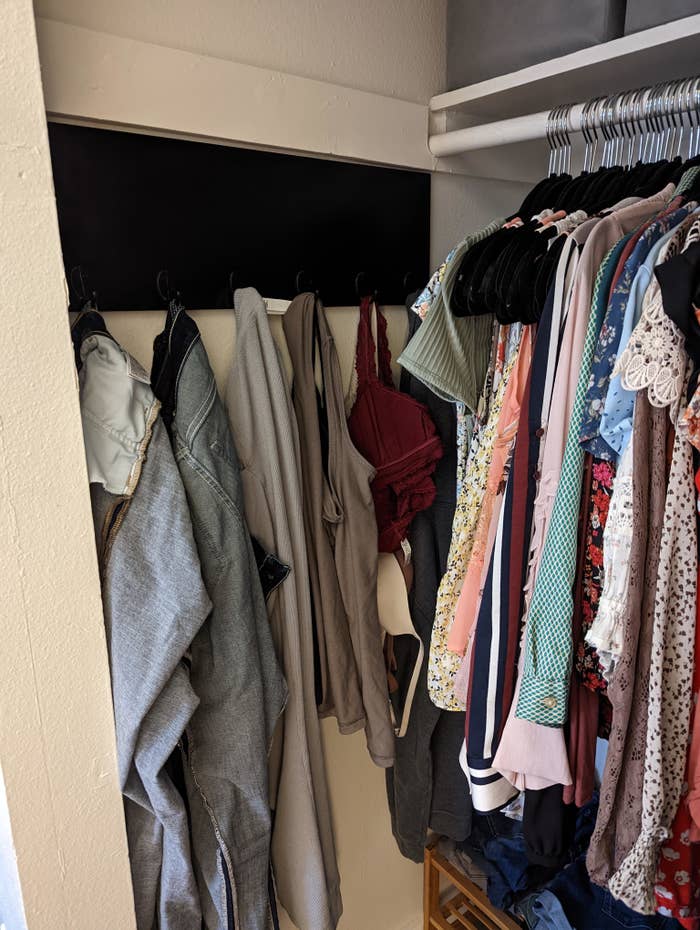 2.
I was today years old when I realized that leftover toilet paper rolls are actually the perfect way to store and organize pens, markers, and any other miscellaneous art supplies.

3.
That extra oven rack you use once a year, if that? It's the free cookware lid organizer you never knew you needed.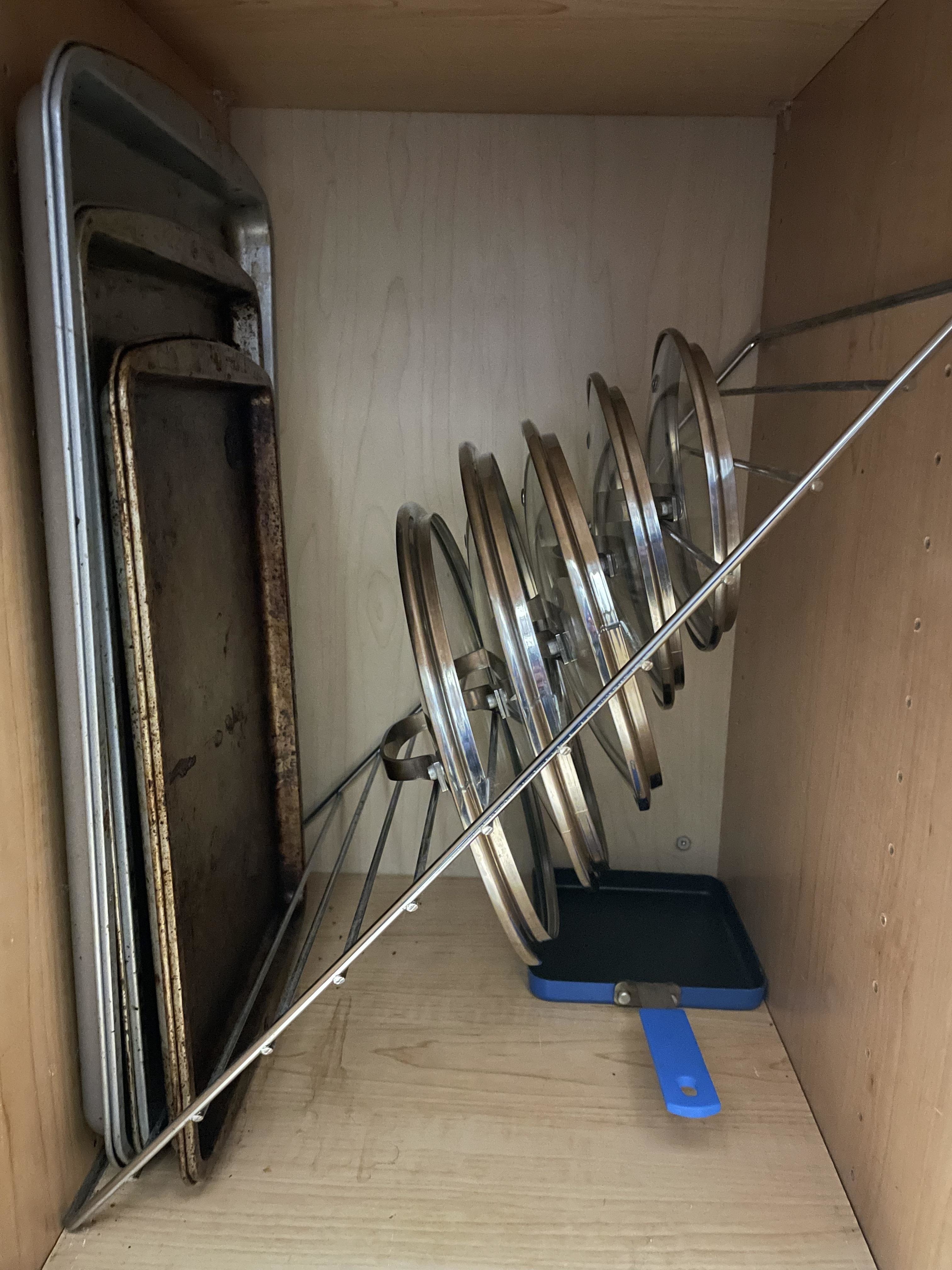 4.
And for the pots and pans themselves, especially in awkwardly sized cabinets, hooks and wire organizers will allow you to fully maximize your storage space.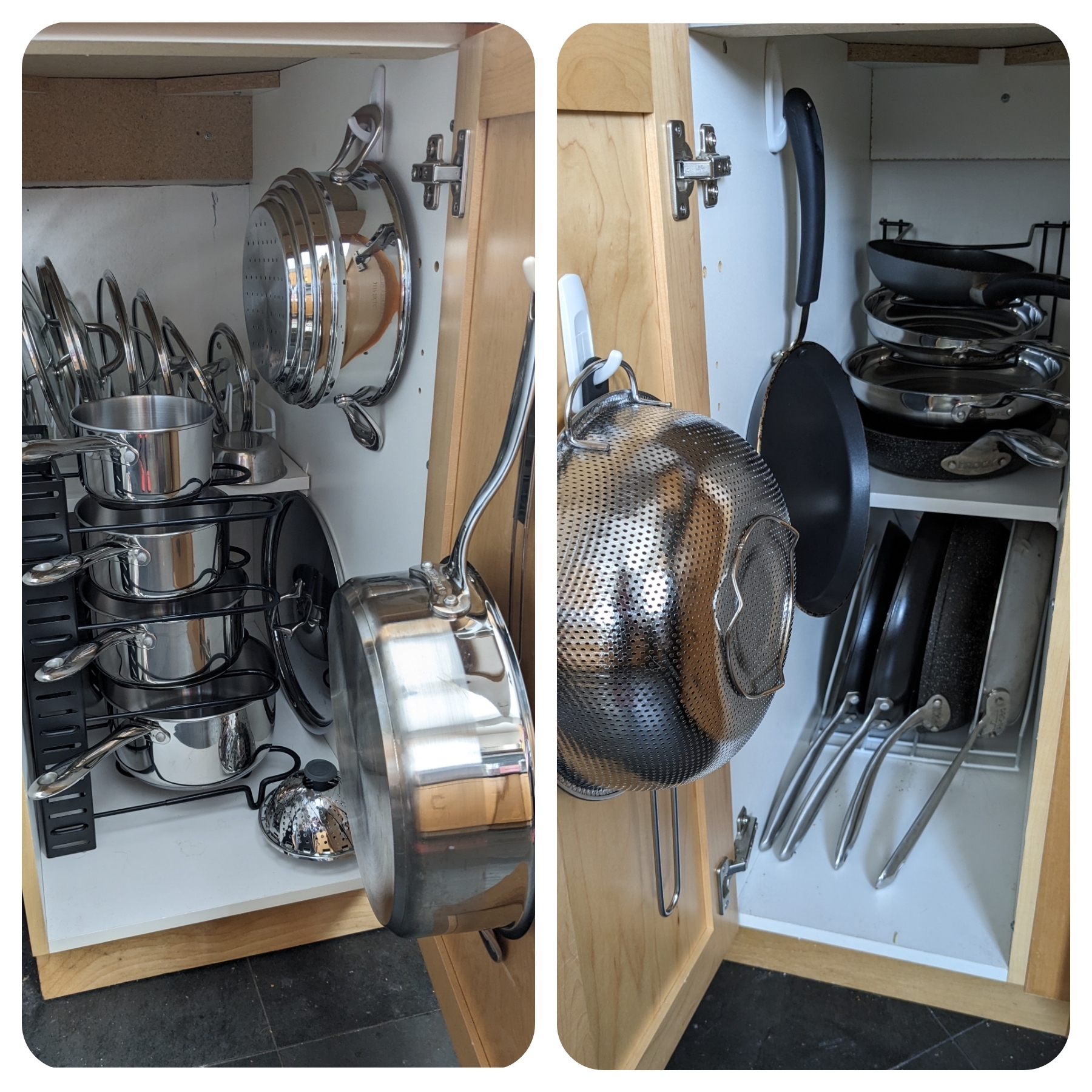 5.
While you're revamping your kitchen, grab four Command hooks to finally give your mixer attachments a place to hang their hats at the end of a long day of baking.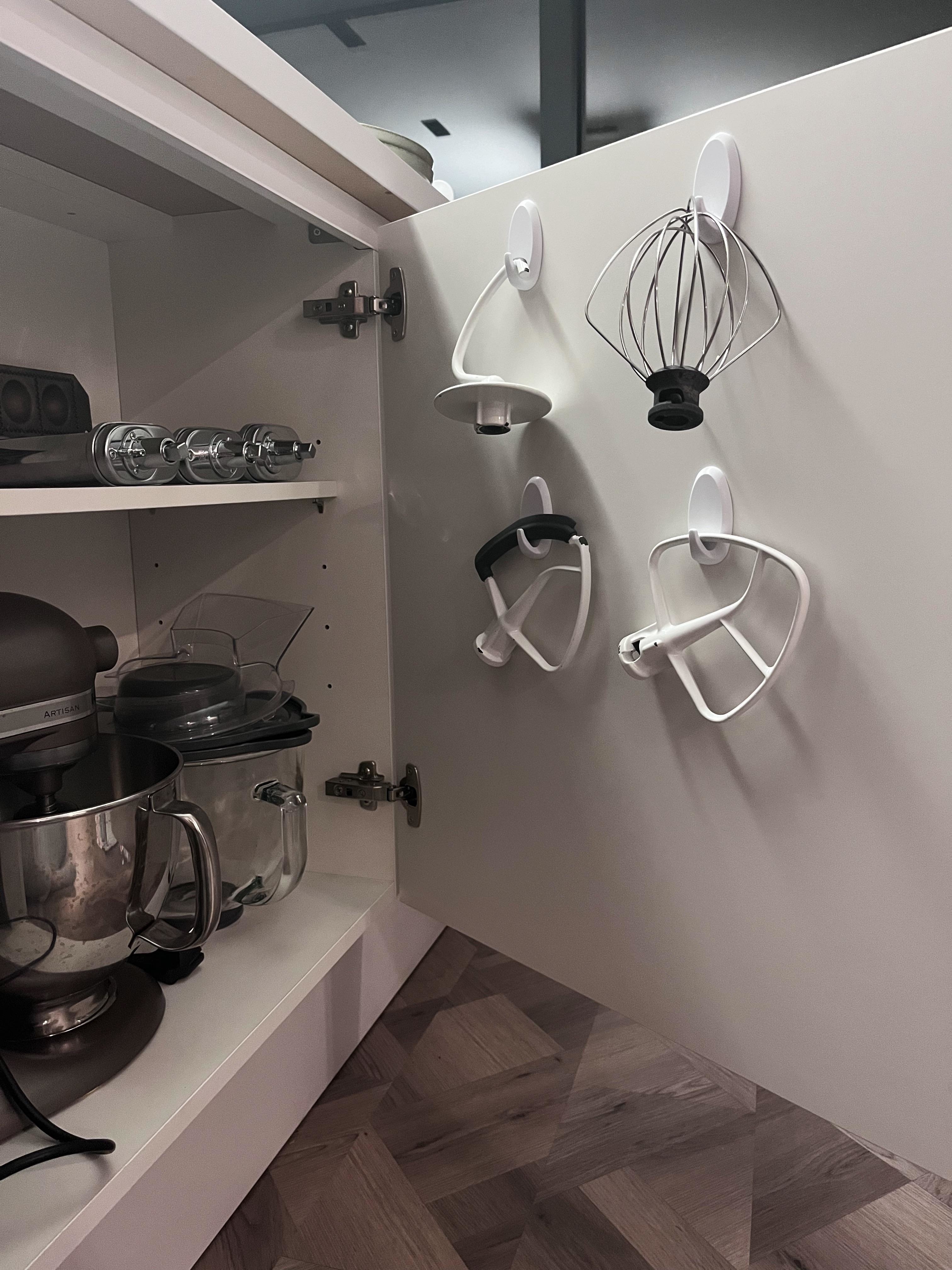 6.
And if your cabinet storage needs a bigger facelift, a rolling kitchen cart to store all your must-have items is a genius solution for any home baker.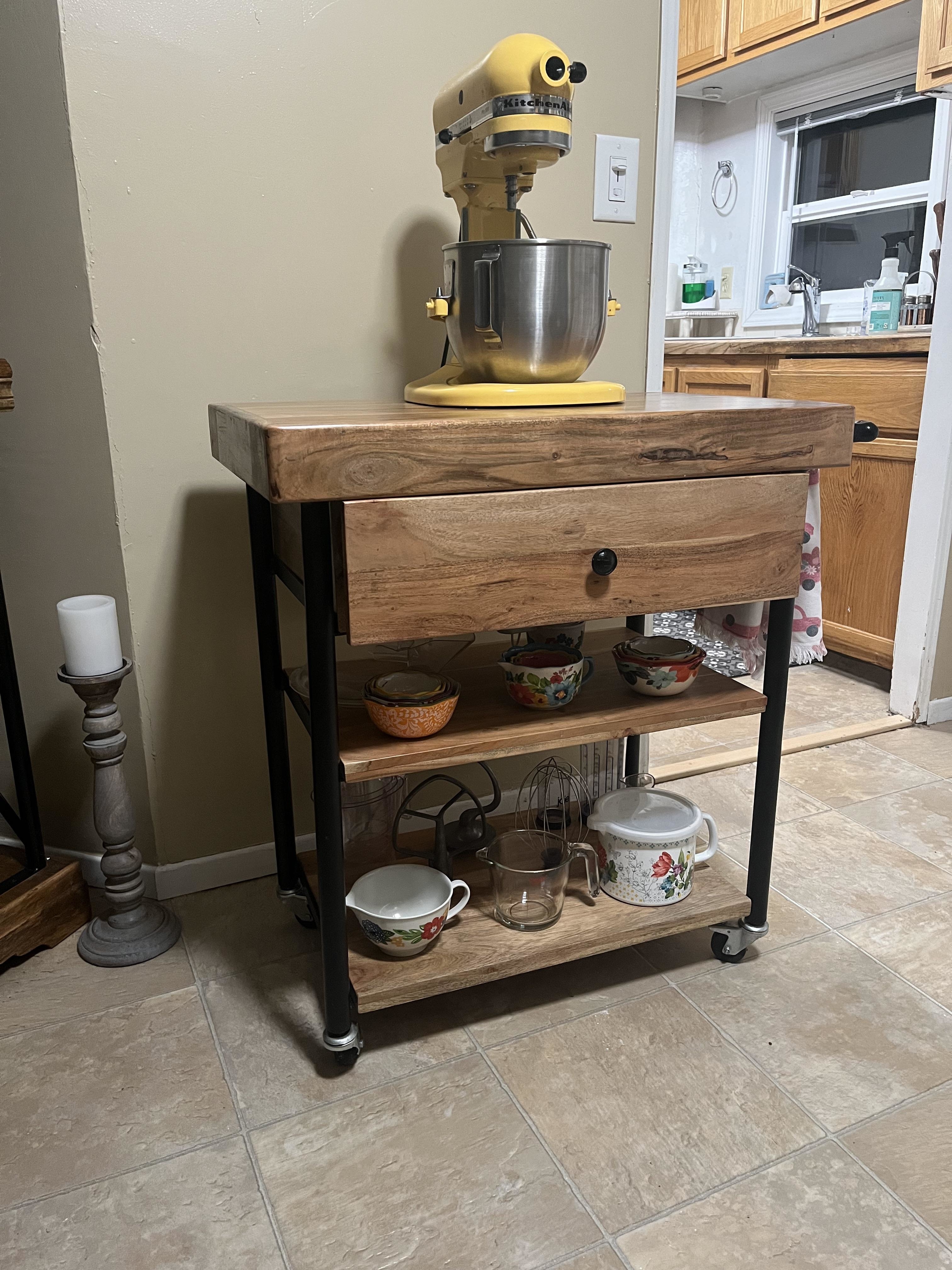 7.
This person turned an over-the-door shoe organizer into the perfect linen and toilet paper holder, and they deserve the world for it.
8.
This bathroom closet overhaul gave me full-body chills. (And now I have rattan storage bins in my Amazon cart.)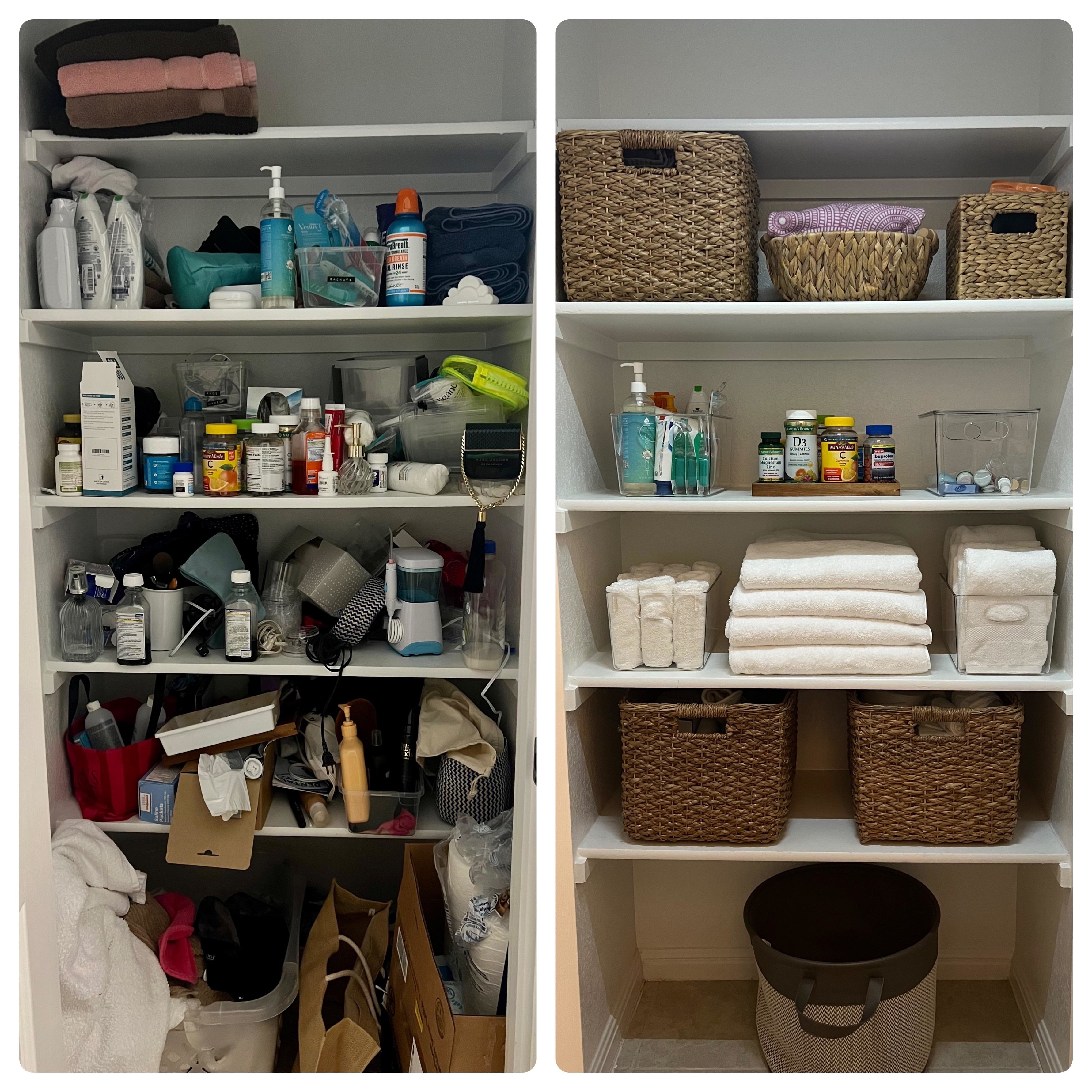 9.
For household cleaner spray bottles, apparently they make adhesive spray bottle hooks so you can store them on cabinet doors.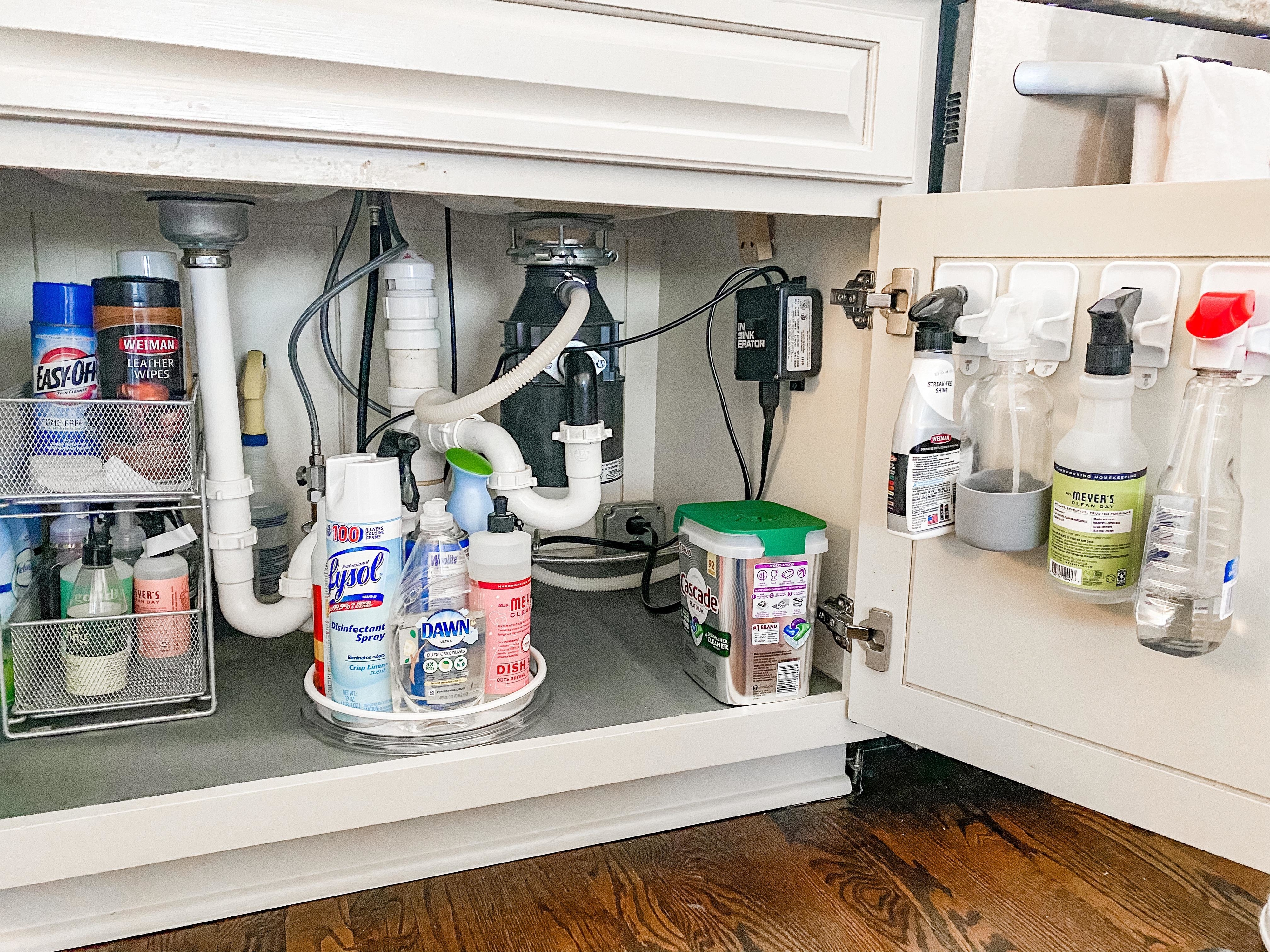 10.
If you're lucky enough to own a chest freezer, this is your reminder that they can comfortably hold 40-plus full family meals in plastic storage bags.
11.
With a hanging jewelry organizer–turned–charger storage system, I'd never have to run around my apartment screaming, "HOW DID I LOSE MY IPHONE CHARGER?" again.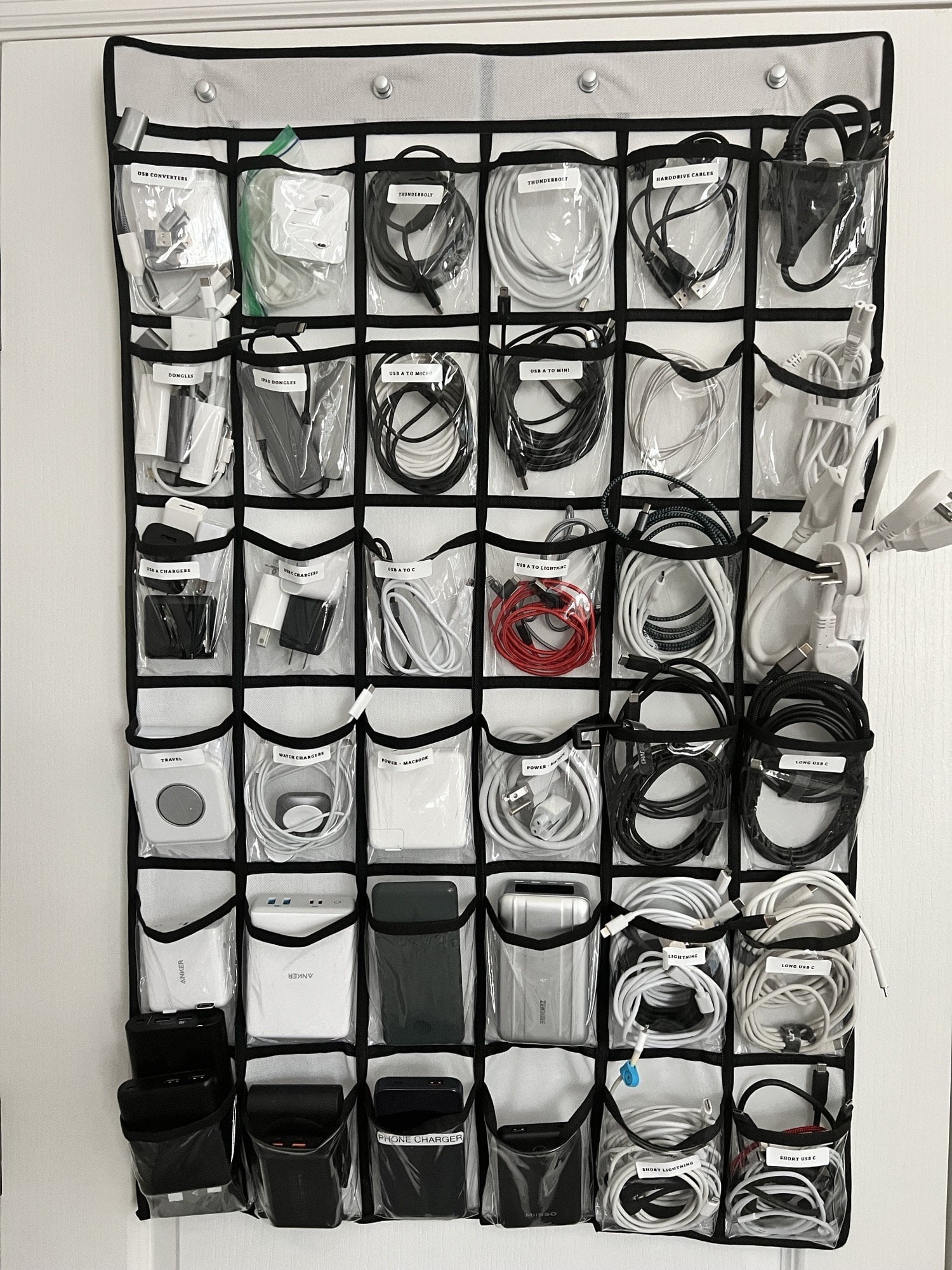 12.
When you take the time to fold your socks the right way, you'll unlock the ability to color-coordinate your socks and outfits.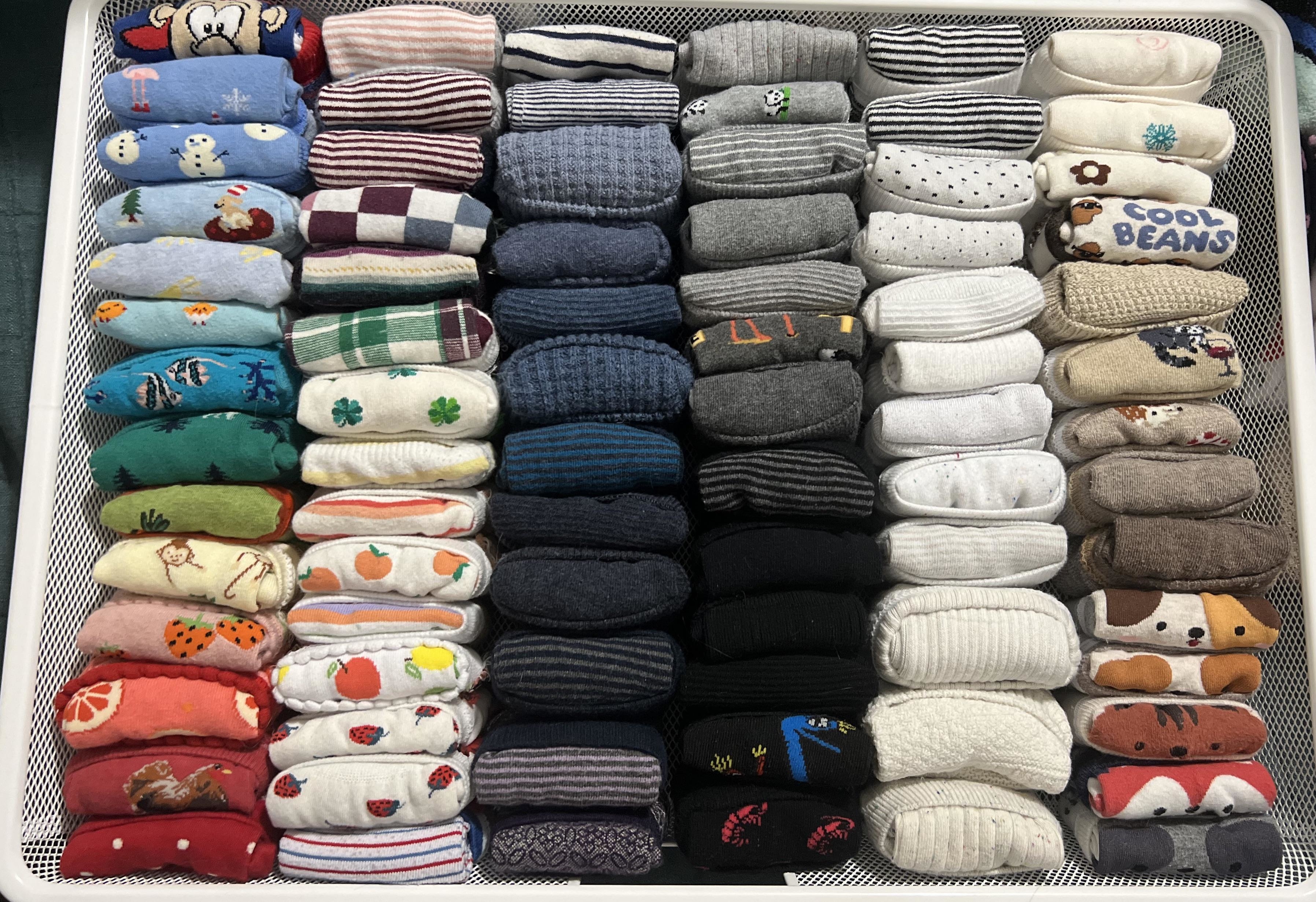 13.
My whole world stopped when I first laid eyes on this mini pegboard, which is the perfect size for those measuring cups and spoons that disappear whenever you need them.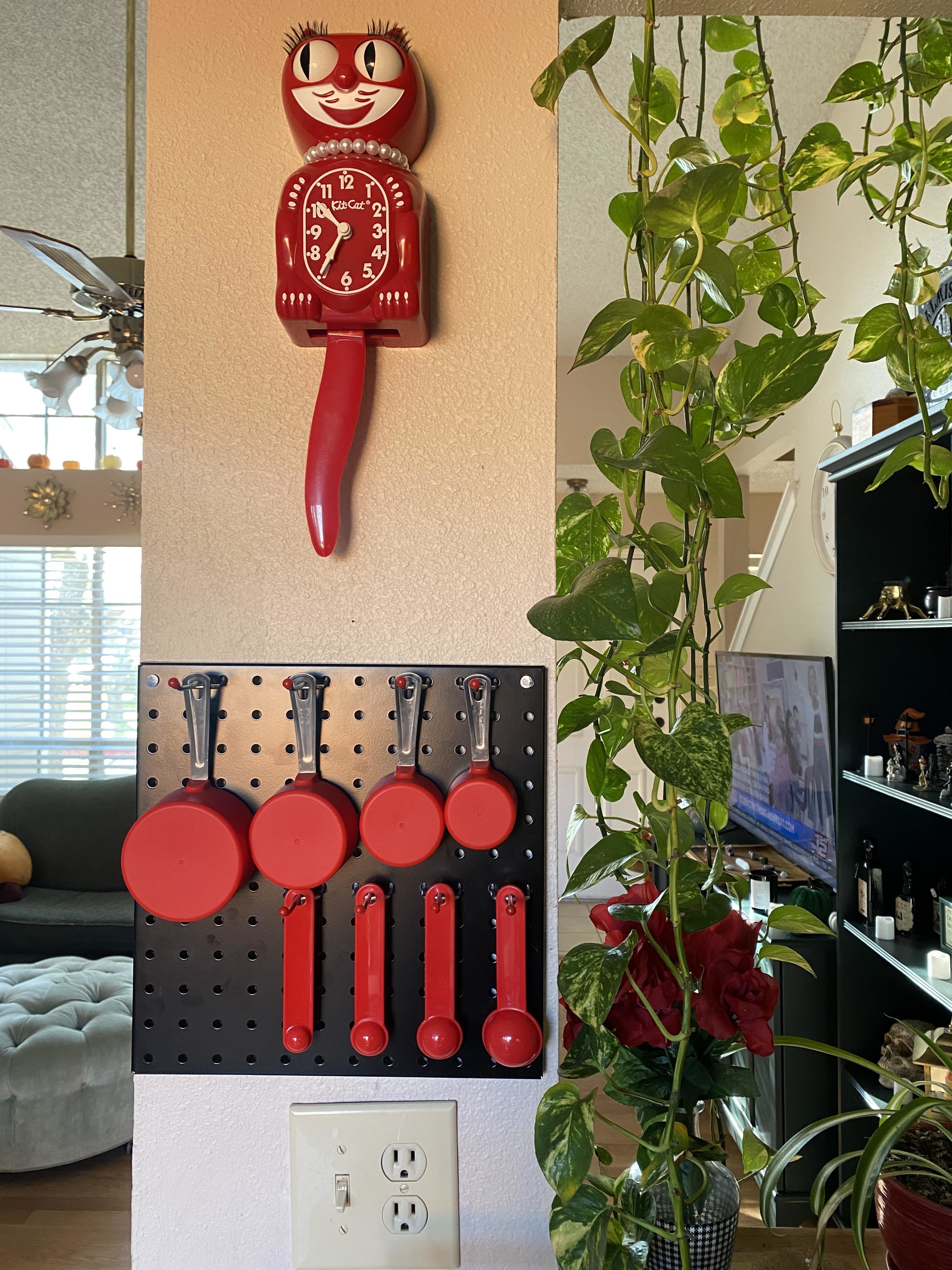 14.
And let this post serve as a reminder that pegboards can be used to hang...basically anything!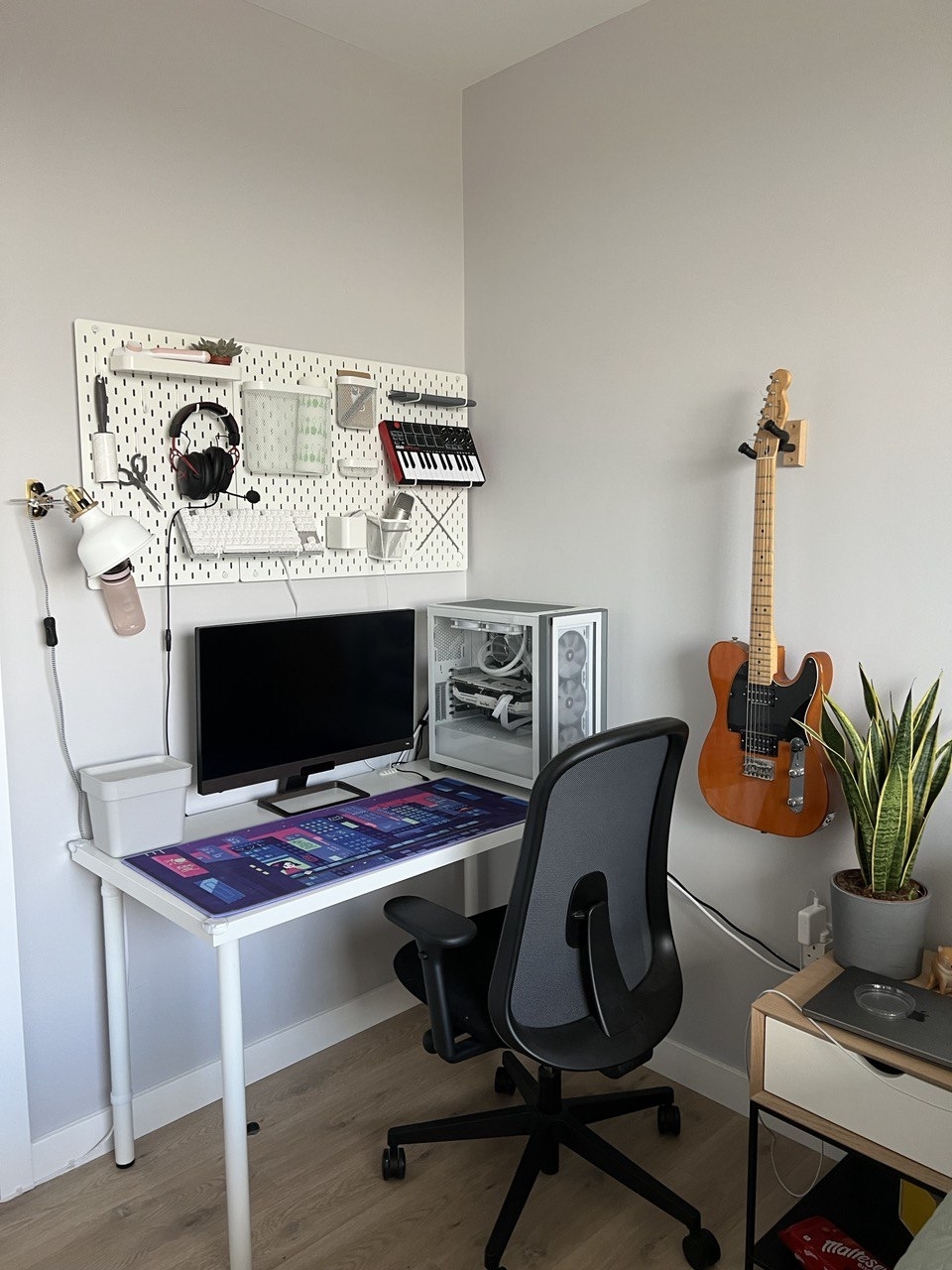 15.
I really mean anything.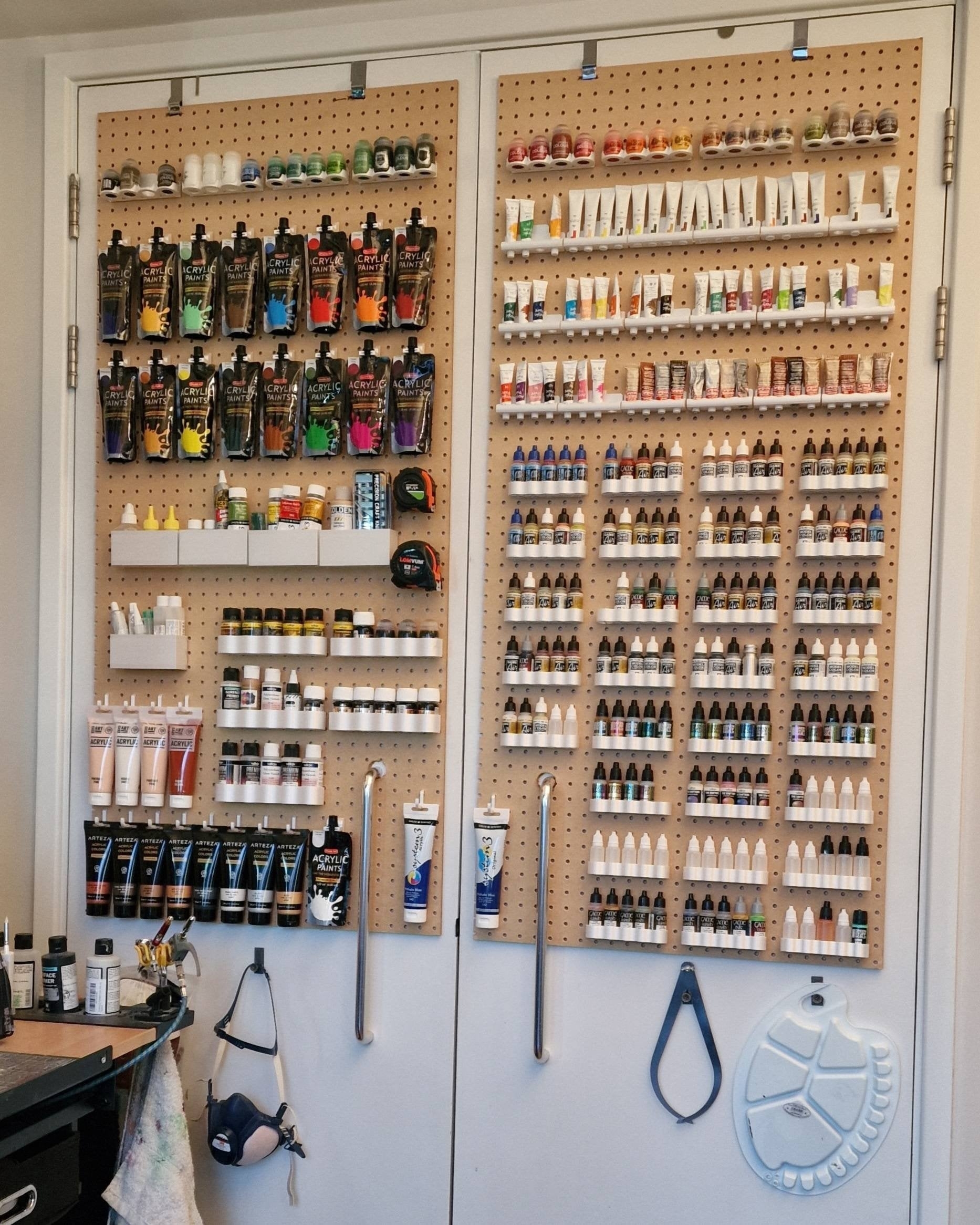 16.
If your apartment, like mine, is pantry-less, a few wooden shelves and some labeled jars will do the trick.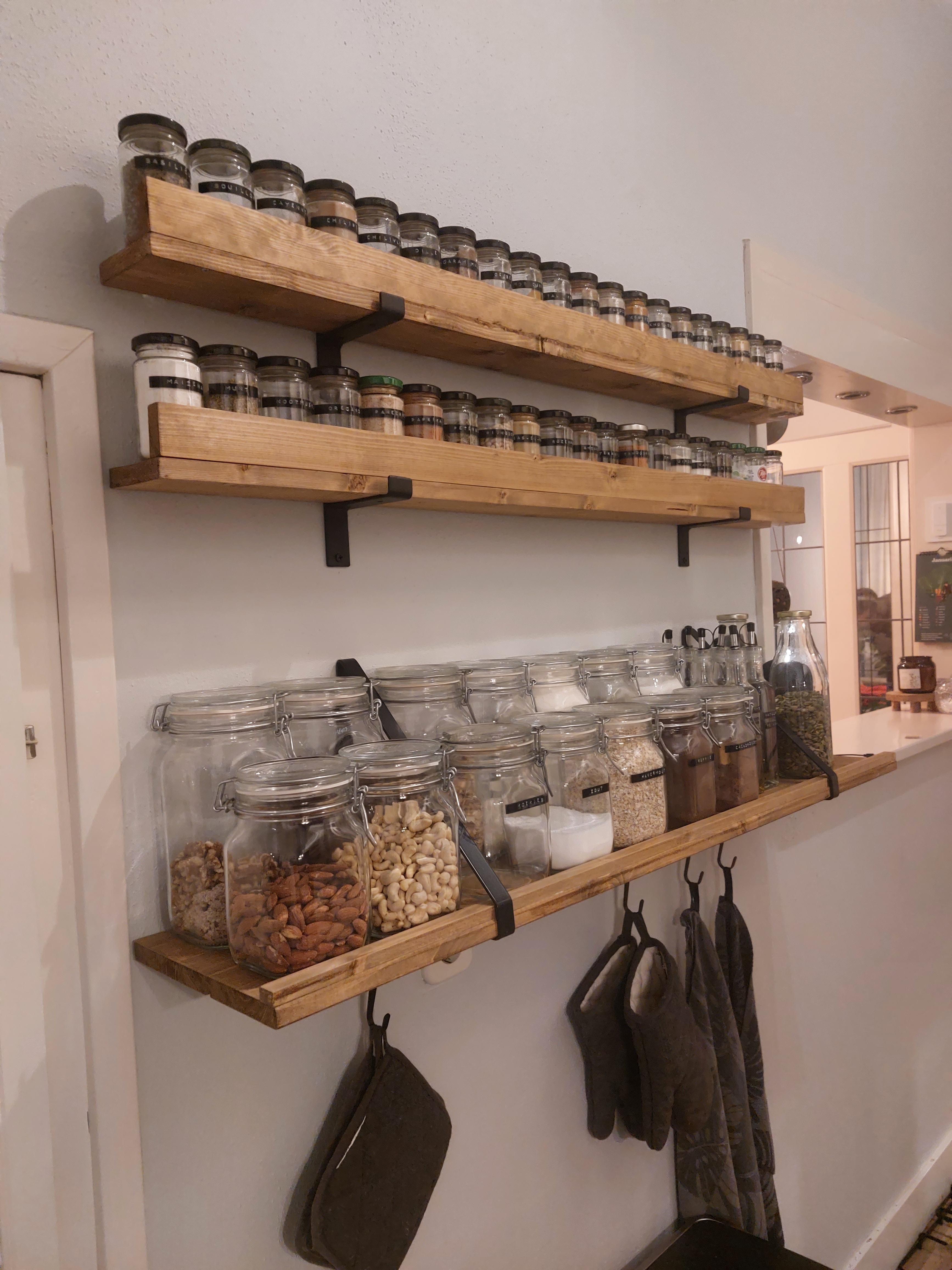 17.
And maaaybe this is more suited for Advanced Organization (instead of Organization 101), but these 3D-printed holders for pens, memory cards, and more are...legendary.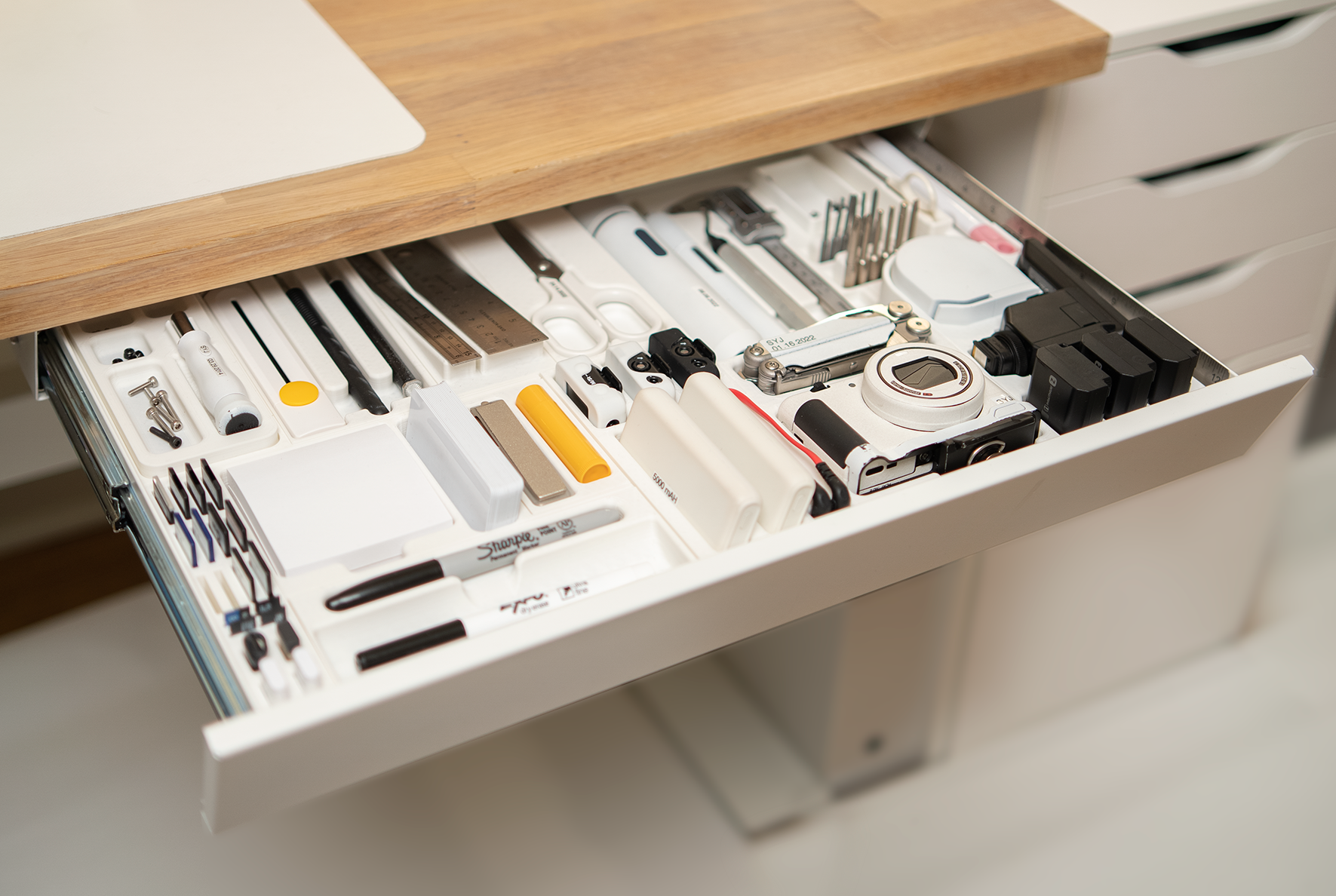 18.
Toys scattered all over the living room floor — solved.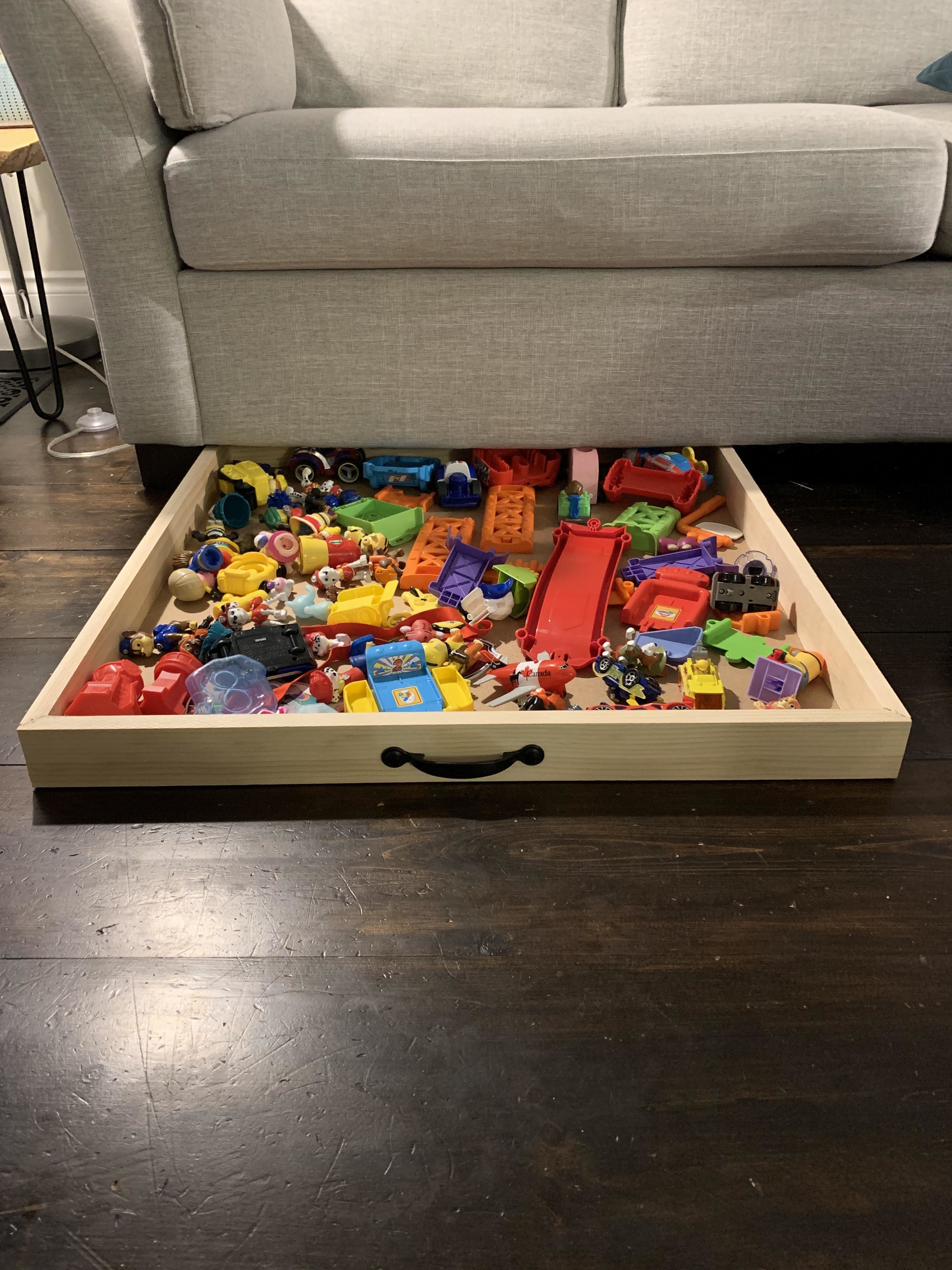 19.
And when your toy-throwing children inevitably get an ouchie, a humble craft organizer bin can do double duty as the world's best bandage bin.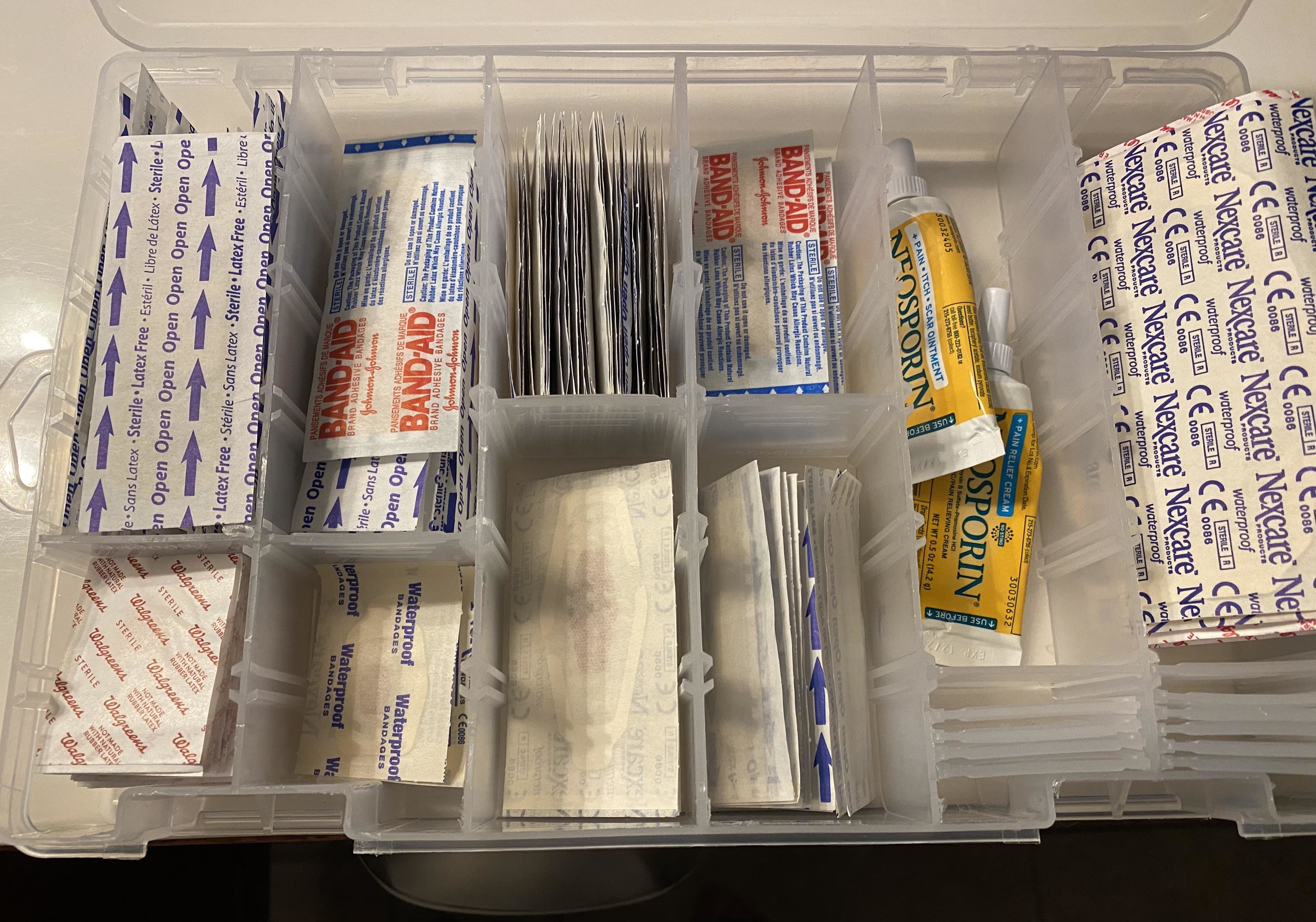 20.
Sometimes, just having a home (that isn't just the store packaging) for your most-used ingredients in the kitchen can be a game changer.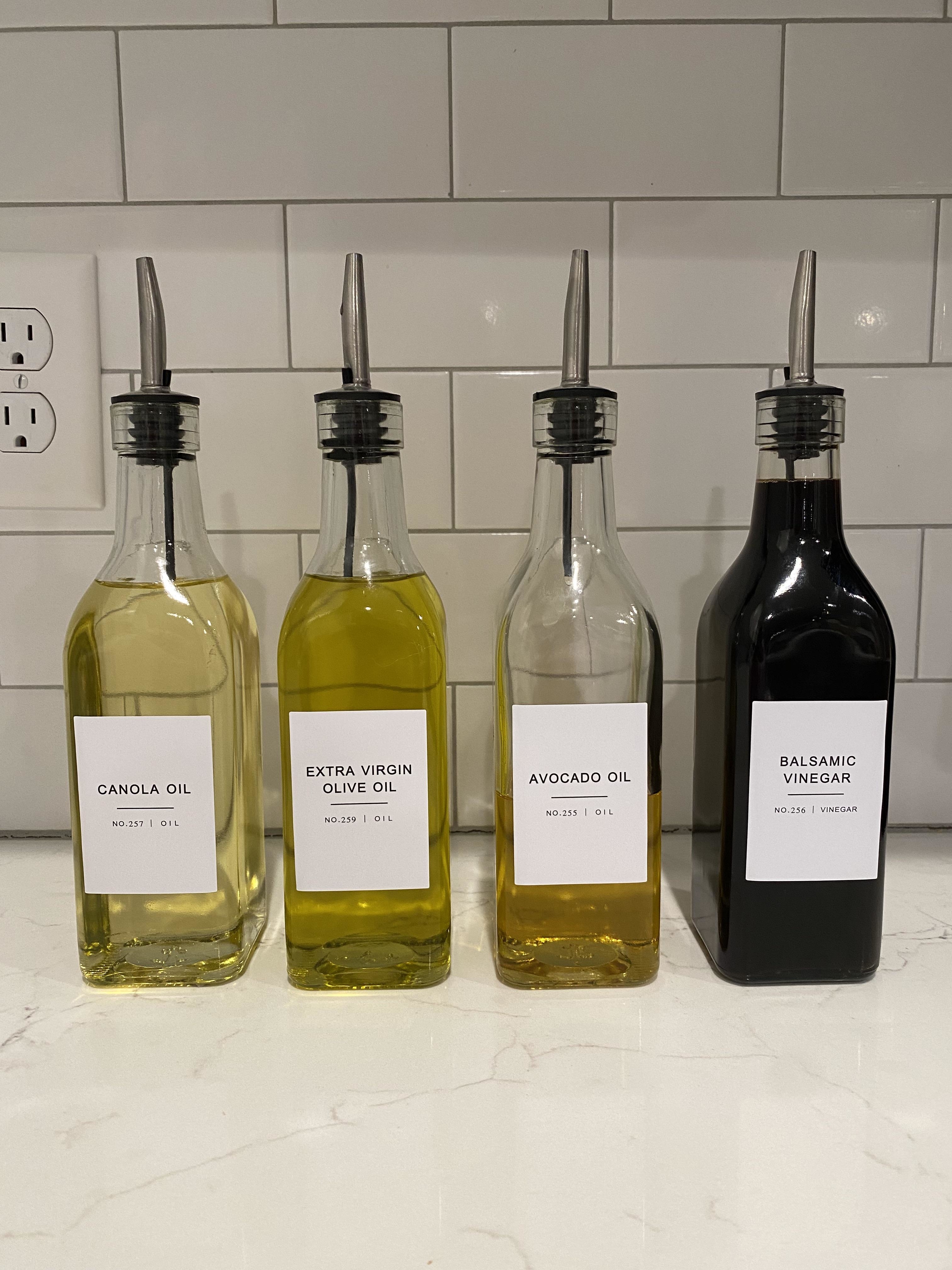 21.
A drawer organizer turned on its side can make an excellent (and very aesthetically pleasing) countertop holder for all your tea or coffee essentials.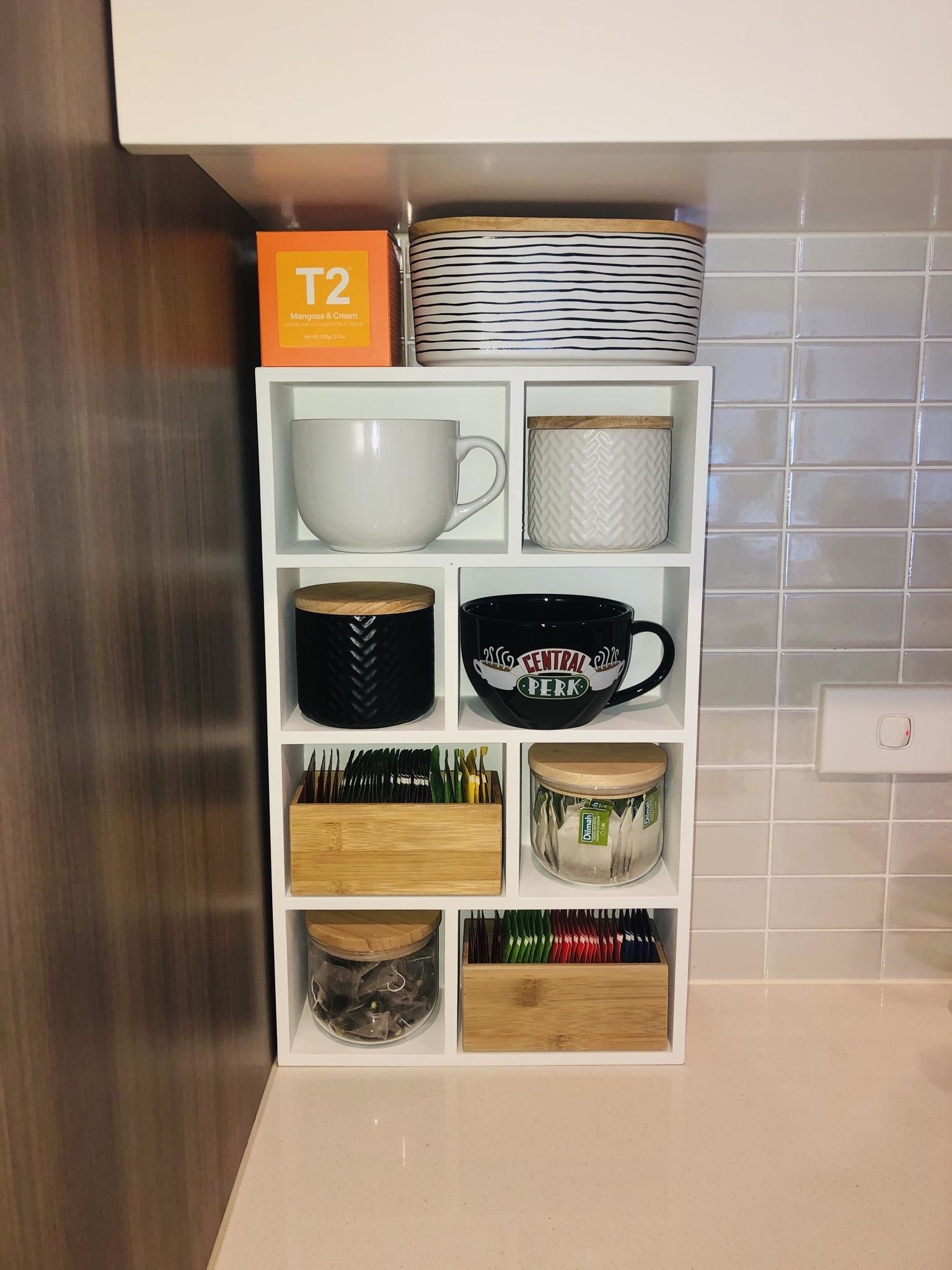 22.
And if you're sick and tired of taking out every spice and dried herb in your cabinet when you just need a pinch of garlic powder, dedicated shelves are an easy fix.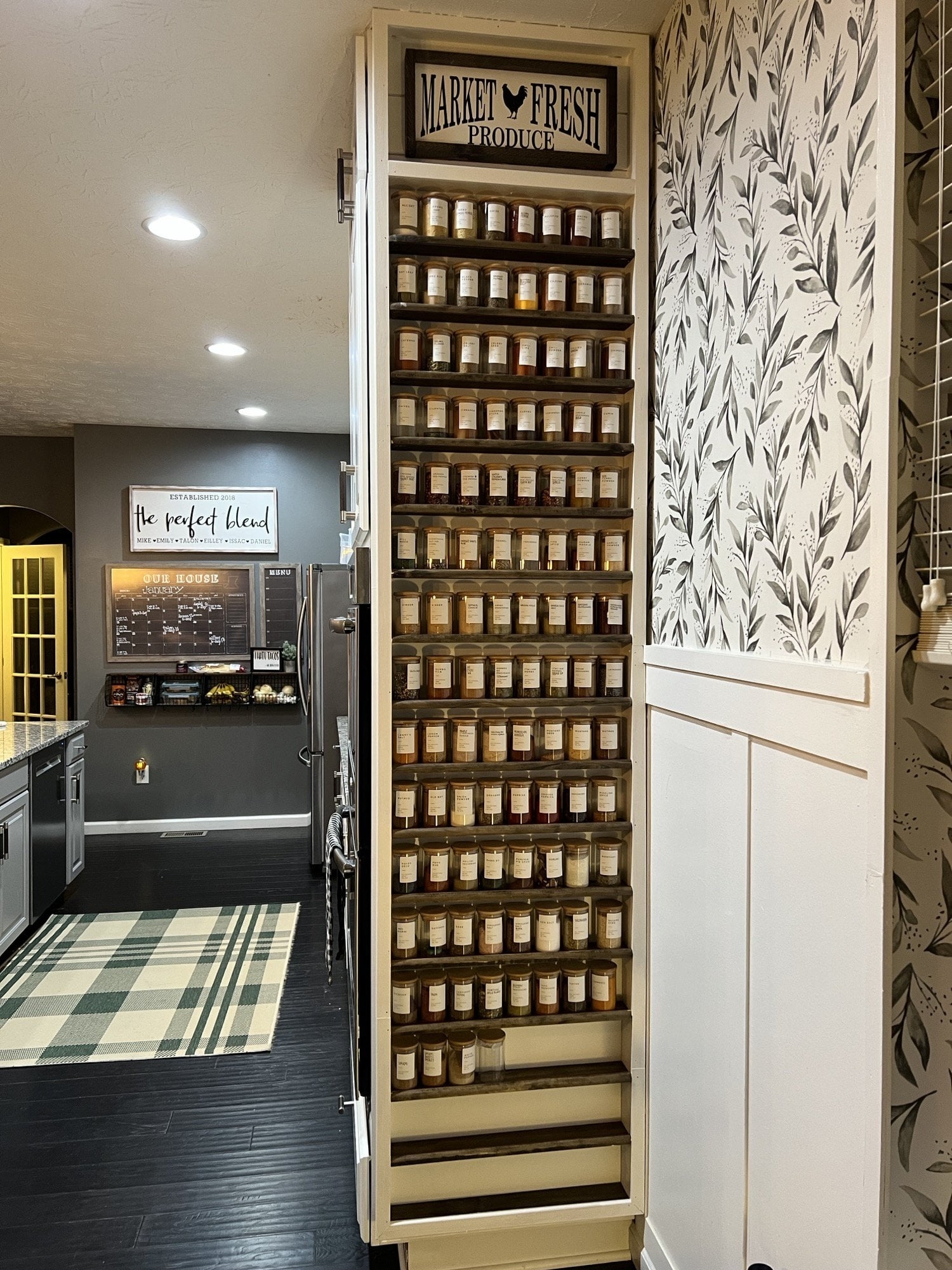 23.
Finally: If new shelves are out of the question, transfer your spice collection into flat-sided jars and plop 'em into their own drawer for the easiest-ever access.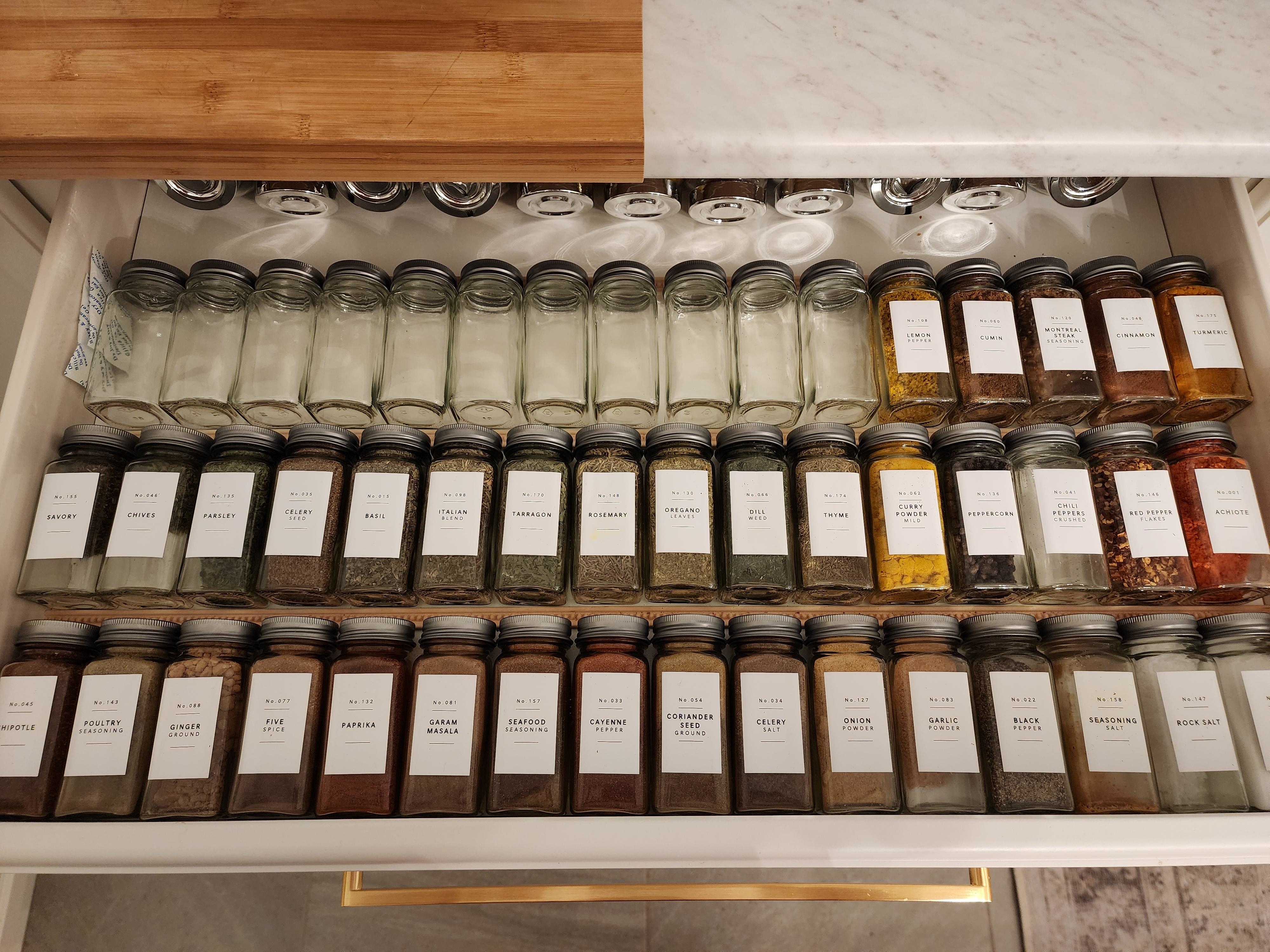 What's your favorite home organization hack or technique for turning a big old mess into something genuinely satisfying? Tell me about it in the comments below.