Since Sabina Altynbekova — a 17-year-old volleyball player who plays for Kazakstan's youth squad — was branded "too attractive" to play the sport earlier this month, she has become an internet fixation winning hundreds of thousands of fans.
The attention began when the local media reporting on the Asian Under-19 Championships in Taipei, who would typically only dedicate a few lines to the games, began running 10-page photo spreads on the teenager.
Altynbekova was then lambasted by her coach for being too distracting to compete. Her coach Nurlan Sadikov told Tengrin News: "It's impossible to work like this. The crowd behaves like there is only one player at the championship."
As a result of the overwhelming amount of fake Instagram, Twitter, and Facebook accounts set up dedicated to her, she had to issue a comment on her Instagram clarifying what accounts were the real ones for her fans to follow.
Numerous YouTube videos of her also have been created, including one titled "Beautiful Asian Woman" that is cut to only show Sabina. It has been viewed over one million times.
International media then began asking sexist questions about whether the "babe" was "too beautiful" to play the sport. What does that last one even mean?
On Twitter, people started using the #LoveSabinaltynbekova hashtag to make declarations of love and tweet marriage proposals. Here are just a handful of the comments she receives on a daily basis:
Artists are even sending Altynbekova photo collages and anime art that they've made of her.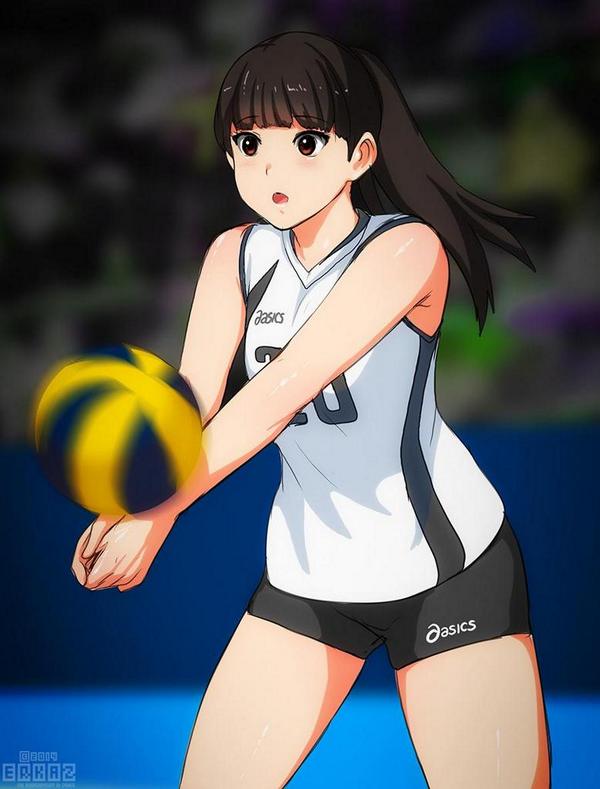 Although it appears from Altynbekova's Twitter feed that she is grateful to the majority of her supportive fans, she has spoken out against the objectification she's been subject to, saying that she just wants to "concentrate on playing volleyball."
Speaking with the Daily Mail, she said: "I was flattered at first but it's all getting a little bit much. I want to concentrate on playing volleyball and to be famous for that, not anything else."