Over recent years, Instagram has been accused of double standards in its removal policy. But now part of the attention on Instagram's double standards is being focused on user comments.
Yesterday, Justin Bieber shared a photo of himself standing on a boat, naked, looking off into the distance.
While Bieber sharing nude photos of himself is not a new thing, the large majority of his fans were very excited by the snap.
The photo has had over 2 million likes. Of the 600,000 comments, the majority of fans declared their love for Bieber, used heart-eyed emojis, and/or asked him to "turn around".
But some people saw the comments differently. In a popular Tumblr post, a user paired up a photo of singer Demi Lovato with Bieber and showed the comments each photo received.
For Bieber, there was a lot of praise.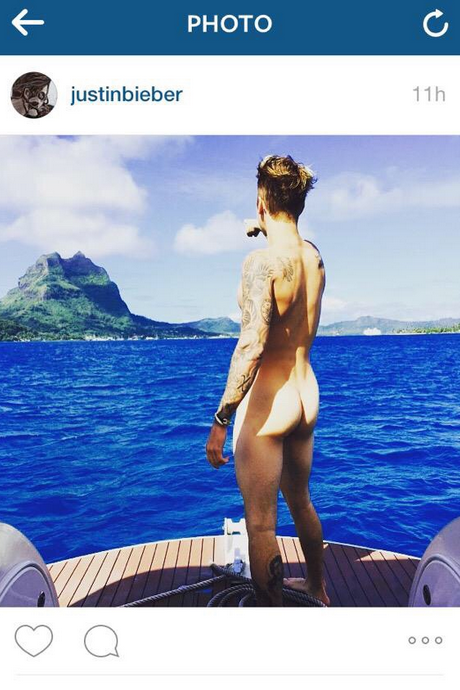 Under Lovato's photo, many comments said the star did not "respect" herself, that her outfit was "degrading", and that she was a "slut."
Bieber's naked photo prompted others to call out the way people comment on women's accounts when they share photos of themselves partially nude.
For example, the comments under this photo of model Bryana Holly were paired with Bieber's photo:
Some people online were not convinced that Bieber is treated differently – both by users and by Instagram – because he is a man.
Many others expressed their view that if a female celebrity were to do the same as Bieber, they'd be targeted, shamed, and even removed from the app.