Lego announced this week that it will produce a set of Lego figures celebrating women in science. Here's what they'll look like. The idea for the female mini-figure set (which will feature a female chemist, a female astronomer, and a female paleontologist) was submitted to the Lego Ideas website by Dr Ellen Kooijman, a geochemist in Stockholm.
Kooijman polled her fans to find out which profession they wanted to see represented. She wanted the figures to "show that girls can become anything they want, including a paleontologist or an astronomer." Lego has received criticism for the gender disparity in its toys. In February, a 7-year-old wrote a message to Lego asking the company to "make more lego girl people and let them go on adventures and have fun ok!?!"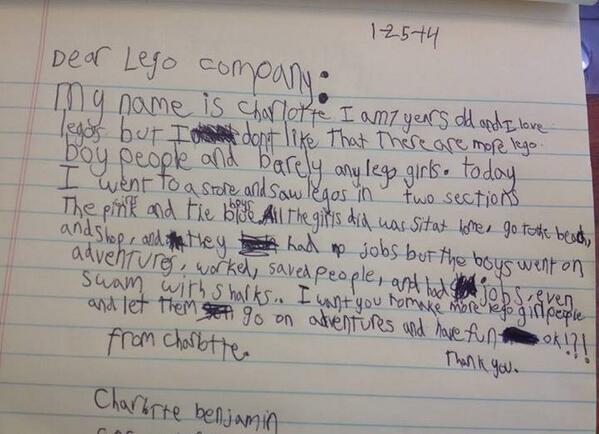 Lego has also often added the illusion of smaller waists on the blocky bodies, because, you know, lego blocks need waists. But this new science set is a step in the right direction. It's due to hit shelves in August.