If you ever needed another reason to love Usain Bolt, here he is dancing gleefully to the Proclaimers' famous song "I'm Gonna Be (500 Miles)" on the final night of the Commonwealth Games athletics competition in Glasgow.
In the BBC video, the Jamaican sprinter can be seen displaying some impressive moves in Hampden Park, just before he participates in, and wins, the 4x100-metre relay.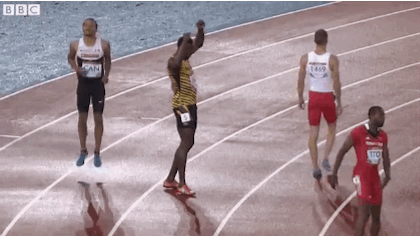 Here he is showing off some very cool disco-inspired moves.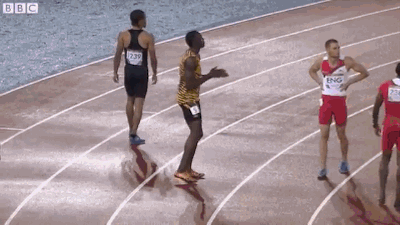 Look at him go.
Don't forget the classic Running Man.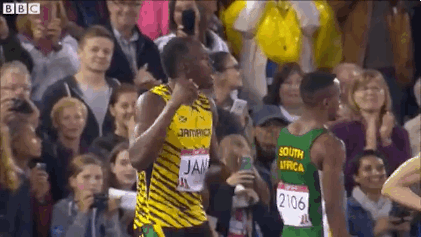 Bolt denied calling the Commonwealth Games "a bit shit" earlier this week, and appears to be very cheerful in this video, happily taking selfies with the audience and praising the thousands of spectators for watching the race.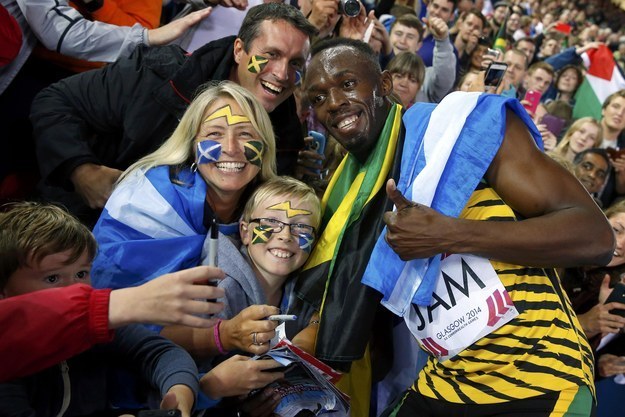 Aww. :)