Melissa Camus wanted her son Odin to have a memorable 13th birthday – but of the 15 people he invited to his party, not a single one RSVP'd.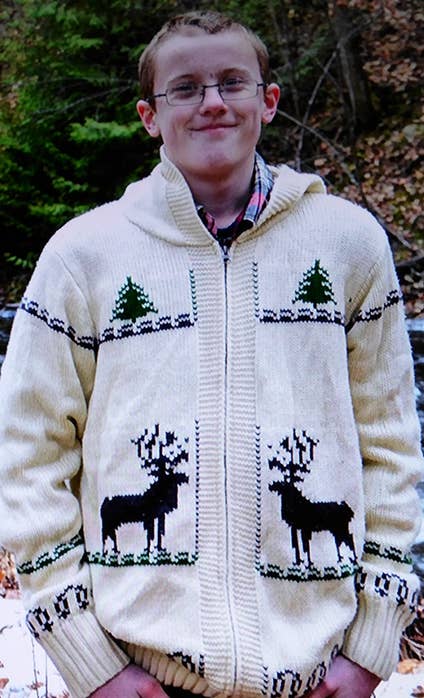 Camus, from Ontario in Canada, worried that her son's Asperger's syndrome made it difficult for him to make friends, so she asked her Facebook buddies to help make him feel "like care people care about him".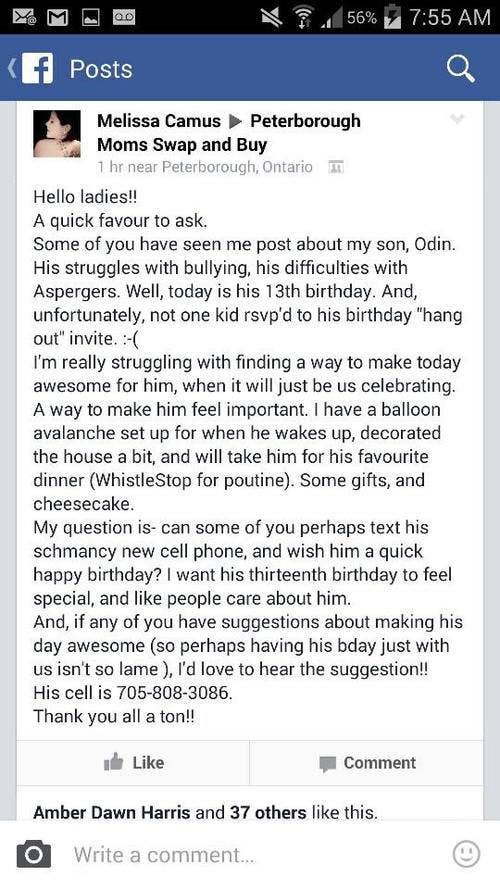 Spurred on by their support, she set up a Facebook group to celebrate Odin's birthday. As word spread online, more than 5,000 people clicked "attending".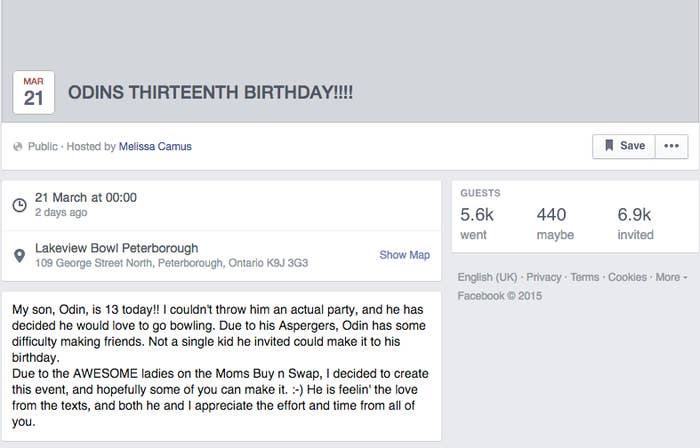 Over the next 48 hours, thousands of people from across the world began sending Odin birthday wishes.
Strangers that were moved by Odin's story tweeted drawings and photos to help celebrate his special day.
Odin received more than 5,000 text messages, videos, and virtual birthday cards.
Soon enough, #Odin and #OdinBirthday were trending in Canada.
Sports team and local TV crews tweeted Odin their birthday wishes.
Celebrities also sent messages to Odin.
Politicians joined in to share the love, too.
And the kind strangers on Facebook kept their promise. Hundreds of people turned up to Odin's birthday party at a local bowling alley.
Someone even organised a limo to pick him up.
Odin was showered with hugs and gifts from kind strangers.
Someone even baked a cake for the party.
People smiled and cheered him on as he made his way through the huge crowd. He told The Star: "Wow, it's amazing to know how much people care. It makes me feel amazing."
His mother was overwhelmed by the response. "It's awesome, it's incredible. I mean look at this: so many people here just to wish him happy birthday."