Cyclist Geraint Thomas has said people taking selfies in front of Tour de France riders are the "new pain in the arse."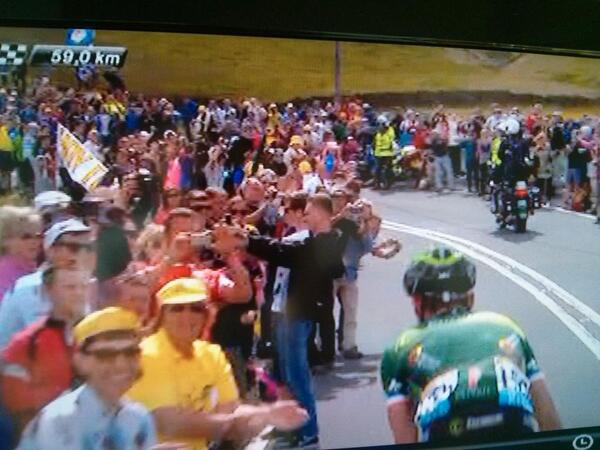 The Team Sky cyclist spoke out against the selfie takers, saying that they posed a safety risk to the riders. He said that if people want selfies, they should "stand on a wall."
Thomas said that people did not understand how fast cyclists go and how much of the road they use. He added: "The worst thing is when people have got their backs to the peloton taking selfies. I had a few of those and they don't see us coming and are stood in the road and it is very dodgy."
American professional cyclist Tejay van Garderen also blasted people who took selfies on Twitter.
British rider Simon Yates, also voiced his frustration with the selfie takers: "The crowd support in England was amazing. The only real complaint was people taking selfies in the middle of the bunch and having their back to the peloton."
So if you're watching the riders in London today, try not to do this.
Or this.
Or this.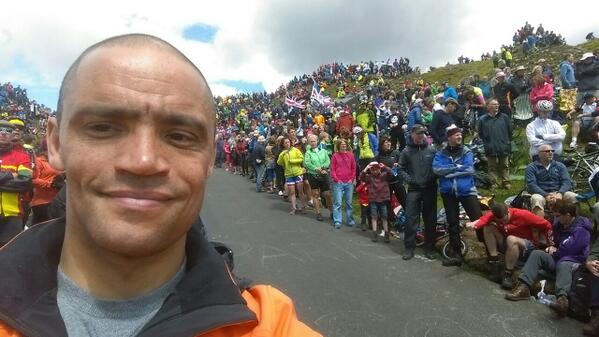 Or this.
Or this.
Avoid standing in front of the cyclists, even if they're giving you the thumbs up.
Basically, try and avoid being a pain in the arse for the cyclists.