Beverley Knight Shamed The Racist Trolls Who Attacked Her After She Criticised UKIP
"I'm fine, I just wanted to show the level of 'humanity' that hide among us."
Soul singer and West End star Beverley Knight spoke out against UKIP supporters who sent her racist abuse on Twitter after she criticised the political party.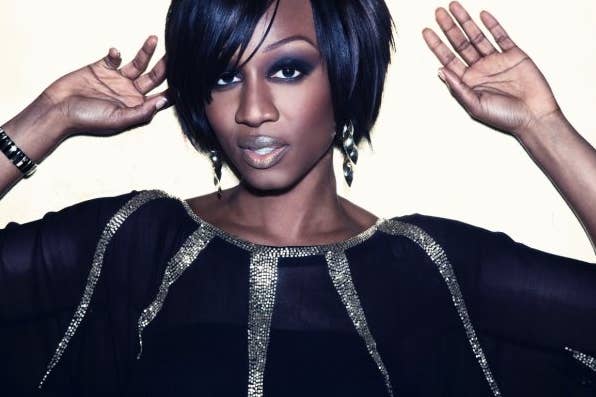 It began when Knight tweeted this while watching the BBC documentary Meet the Ukippers:
She criticised ex-UKIP councillor Rozanne Duncan, who made racist comments:
Duncan was filmed by the BBC saying she disliked "negroid features".
The next morning, Knight shared a screengrab of one of the tweets she'd received overnight: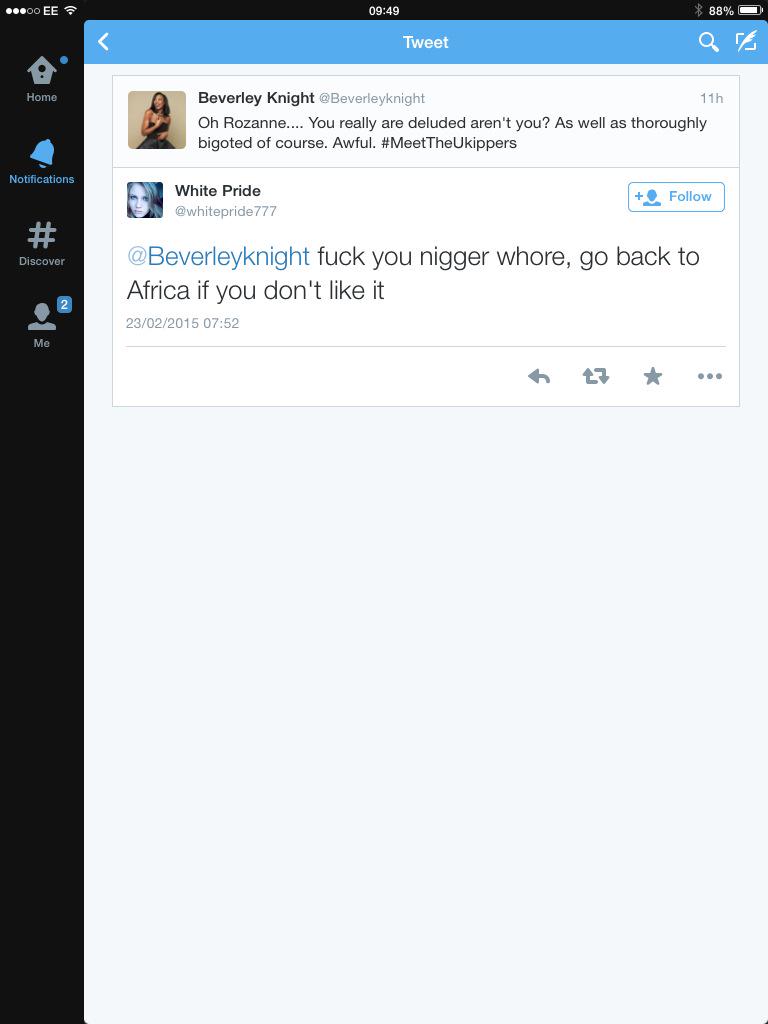 Soon after sharing the image, fans of Knight tweeted their support and admiration for the singer:
Knight later explained to her followers why she was sharing the abuse:
And that the trolls were cowards behind a keyboard:
Knight highlighted the ignorant, racist phrases people often use about her:
She reminded one fan that the majority of people were "not so dumb":
Knight graciously ended the Twitter conversation by thanking her supporters for their kindness:
Knight is currently starring in the acclaimed West End musical Memphis, which is about racism in the US during the 1950s.
Go and watch Knight sing her heart out. <3