The video of the holdup, which happened in the East Parkside neighborhood of Philadelphia, shows the man entering the grocery store, waiting in line, and taking a banana from the counter.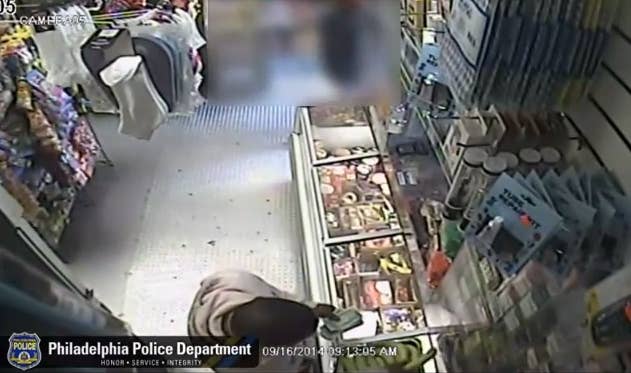 He then puts the banana in a front pocket of his hoody and points in towards the cashier demanding money from the cashier.
On September 16, 2014, at 9:16 am, an employee, a 24 year-old female, of Tejada Grocery located at 3874 Poplar Street was working behind the counter when an unknown male entered the store. When the suspect approached the counter he had his right hand in his hooded sweatshirt acting as if he had a handgun in his pocket demanding money and cigarettes. After taking an undetermined amount of money the suspect fled on a bicycle and was last seen on 40th Street towards Wyalusing Avenue. Upon viewing the store surveillance video, it was determined that the suspect picked up a banana from the counter and placed it inside his sweatshirt simulating it was a weapon.